Isabelle Ronin | My Top 5 Favorite Movies
GIVEAWAY: win a copy of CHASING RED

September 5, 2017
There are many things that inspire me, and one that's close to my heart are movies. I love spending more than an hour or two getting lost in a good romance film. It's like reading, except faster, and have more control of your imagination because the faces, voices and places are already visually given to you. But the feelings a scene invokes can sometimes be stronger since you can see it. Here are a few movies that have inspired me.
The Notebook
Noah and Allie. These two are my ultimate OTP. He was the cocky, fun, confident guy who was born on the wrong side of the tracks. She was the good girl, her days occupied with Mathematics and piano lessons who was spoiled by her rich parents. But it wasn't until they met each other that their passions were unleashed and changed their priorities.
Love letters, the one that got away, a man hellbent on finishing a house with the love of his life in his mind. There's something about that first true love that changes something in you and stays with you, and every relationship after that will be tainted by that memory, because like Noah said, "It wasn't over. It's still isn't over!" Swoon.
PS. I Love You
Holly promised herself she won't fall in love with anyone after her father left them, but then Gerry came like a tornado and swept her off her feet. And then he died. I cried so hard when Holly came running to her mom screaming that it didn't matter that her life was going so well. Gerry wasn't there.
That intense longing you feel for someone who's never going to come back. You try to move on, but it seems impossible. Gerry didn't make it easier for Holly when after he died, his letters kept coming. But he helped her heal. She just needed to realize that the strength she was looking for was inside her all along.
Cruel Intentions
Ah, the tragic love story of Sebastian and Annette. This movie is unforgettable.
Sebastian was self-centred, found joy in torturing other people, and didn't have a direction in life. Bored and restless, he made a bet with his cruel stepsister Kathryn. Sleep with the virgin Annette or lose his beloved car. But Annette was inherently good and generous, something he's never known before. His plans backfired and he fell in love. I love romance stories when both the characters inspire each other and change themselves for the better.
Gone with the Wind
She's a spitfire, he's a wild one. This movie was a rollercoaster ride. I loved and hated the characters, but no matter how frustrated I felt, something kept pulling me back. I loved Scarlett's strong will to take care of her family and her land. I loved that Rhett knew her so well that it didn't matter how hard she hid her intentions from him, and even though she was as selfish as they come, Rhett kept coming back to her. Whatever it is, this movie has a place in my heart.
Pretty Woman
A street smart, charming female main character. Add in the red dress, wide red lips, wild red hair, and I was mesmerized. Vivian was a prostitute, Edward was a rich businessman, and their arrangement was supposed to be strictly business. They both knew they shouldn't fall for each other, but it was impossible to stop the feelings growing between them. Society would judge them, but they risked it all to be together.
Some people might think that Edward was the one who saved Vivian, but I think that she was the one who saved him. He was in a downward spiral of ruining himself and others, but she showed him what he was missing and saved his heart and soul in the process.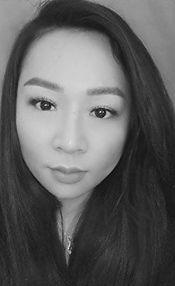 Isabelle Ronin is a writer based in Manitoba, Canada. Her Wattpad story, Chasing Red, has garnered over 130 million reads and was one of the most-read stories of 2016. As a result of the story's immense popularity online, several major publishers around the world have acquired the rights to Chasing Red.
When she's not writing, Isabelle can be found hanging out in bookstores, cafes, and whenever possible, the beach.
#1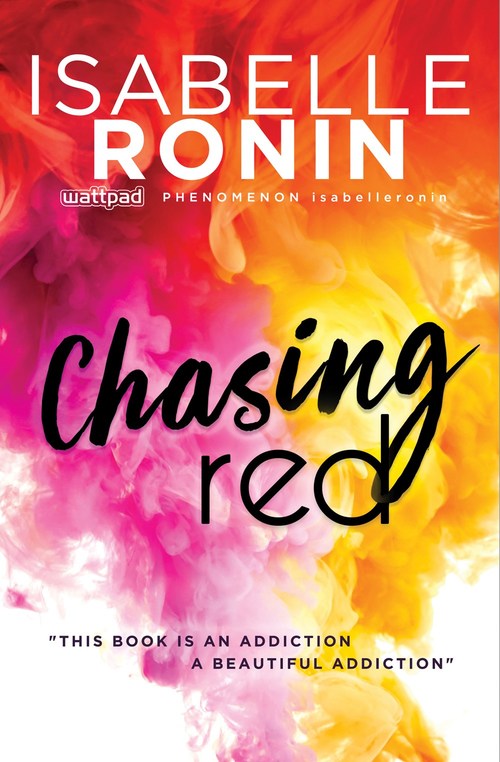 The exciting first part of a two-part volume by Wattpad sensation author Isabelle Ronin
Find out why millions of readers love Chasing Red
Chasing Red is the Wattpad phenomenon with over 130 million reads, and one million reads each week. Revised and with new original content, it will be published in two volumes, Chasing Red and Always Red. New readers and fans alike will fall in love with Red and Caleb—over and over again.
HER HEART MIGHT BE THE ONE THING HE CAN'T WIN...
When cynical straight-A college student Veronica "Red" Strafford gets kicked out of her apartment, notorious basketball player Caleb Lockhart offers her a place to stay. Intensely drawn to her, Caleb wants something for the first time in his life. But Veronica's painful past makes trusting difficult, and her heart might just be the one thing Caleb can't win.
They said she was going to be my ruin...then let her ruin me.
New Adult [Sourcebooks Casablanca, On Sale: September 5, 2017, Trade Size / e-Book, ISBN: 9781492658450 / eISBN: 9781492658467]
Win a copy of CHASING RED, just tell us below YOUR favorite film!
Comments
8 comments posted.
Re: Isabelle Ronin | My Top 5 Favorite Movies

Love Actually is the movie that comes to mind, and I think
I will make a pot of tea, grab some snacks and watch it,
again!
(G. Bisbjerg 10:00am September 5)
Cinema Paradiso is my ultimate favorite film. Emotional,
beautiful and memorable.
(Sharon Berger 12:49pm September 5)
"Fiddler On The Roof'
Marilyn
(Marilyn Collins 7:33pm September 5)
Little Shop Around the Corner with Jimmy Stewart is a favorite. So is Ball of Fire with Gary Cooper and Barbara Stanwyck
(Phyllis Lamken 11:56am September 6)
The Wizard of Oz
(Tanja Dancy 4:26pm September 6)
Good luck with your top essay writing services blog!
(Maggie Lewis 1:16pm September 7)
Gone with the Wind
(Cheryl Bradley 8:23am September 10)
The Sound of Music is my all time favorite. Not only was the music and scenery beautiful, but it left me with a feeling of hope for a better future.
(Anna Speed 6:54pm September 10)
Registered users may leave comments.
Log in or register now!