Adriana Anders | Gruff, Grumpy, and Reclusive: Five Heroes Who Hit all the Right Buttons
GIVEAWAY: a Blank Canvas bundle: Under Her Skin and By Her Touch

August 3, 2017
There's a certain hero cocktail that hits all of my buttons. Big and gruff? Check. But a love on the inside. Also check. Scarred and messed up in so many ways? Check check check. And a loner. Yes. One hundred percent yes. I've got heroes who don't fit this mold, because life is made up of more than just loners and I like to think my books mirror life, but when I can write one, I jump at the chance. And I absolutely love to read them. Luc, the hero of IN HIS HANDS, the third book in my Blank Canvas series, is a gruff, but sweet recluse and I absolutely adored putting him on the page.
Here are a few other loner heroes who are impossible to forget.
What makes your reader heart go pitter patter? Is it the most messed up man or are you more a perfect billionaire kind of gal?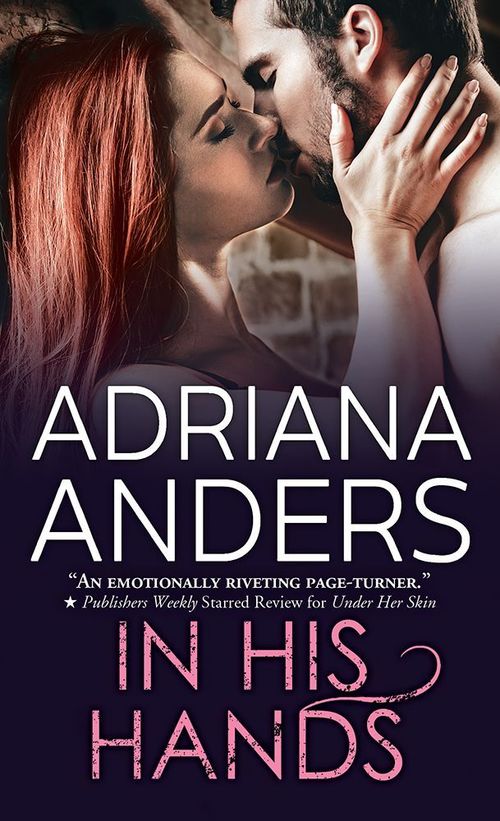 Can love save her from a fate worse than death?
Dark and moody Luc Stanek craves a quiet life. But when a desperate woman lands bloodied and branded on his doorstep, he finds himself pulled into her world…and determined to save her no matter the cost.
Jo Merkley joined the Church of the Apocalyptic Faith as a child, and the brands marring her skin mark her as little more than the charismatic leader's property. Only Luc is able to see her for the woman she truly is. Determined to win her freedom, Jo and Luc will fight the only family Jo has ever known…for a future neither is certain can be theirs.
Romance Contemporary | Romance Erotica Sensual [Sourcebooks Casablanca, On Sale: August 1, 2017, Mass Market Paperback / e-Book, ISBN: 9781492633907 / eISBN: 9781492633914]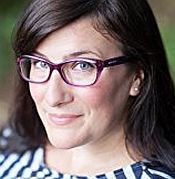 Adriana Anders has acted and sung, slung cocktails and corrected copy. She's worked for start-ups, multinationals and small nonprofits, but it wasn't until she returned to her first love—writing romance—that she finally felt like she'd come home. Today, she resides with her tall French husband, two small children and fat French cat in the foothills of the Blue Ridge Mountains, where she writes the dark, gritty, emotional love stories of her heart.
Who would be your grumpy, reclusive heroes? Comment below to be entered to win the Blank Canvas bundle
Comments
14 comments posted.
Re: Adriana Anders | Gruff, Grumpy, and Reclusive: Five Heroes Who Hit all the Right Buttons

A recluse would not be hero material for me
(Joy Isley 4:30pm August 3)
I want my heroes to be happy people and not grumpy ones.
(Jackie Wisherd 5:19pm August 3)
I like heroes of all types... enjoy seeing who brings love into their lives!
(Colleen Conklin 8:39pm August 3)
oh, Jonny Depp
(Tm Occhip 11:40pm August 3)
Don't know of any
(Mary Smith 8:27am August 4)
I'll read the perfect billionaire, but most definitely
prefer the messed up, scarred, loner types.
(Carrie Tillman 11:04am August 4)
A grumpy hero from a historical who was land rich but cash
poor and during the Edwardian era.
(Sharon Berger 11:11am August 4)
My husband is my Grumpy, reclusive Hero. Does that count?
(Dynal Roberson 1:38pm August 4)
Everyone deserves a chance!
(Kathleen Bylsma 4:18pm August 4)
Mr. Darcy from Pride and Prejudice by Jane Austen.
(Tanja Dancy 5:51pm August 4)
A reclusive, grumpy hero wouldn't be like that around me!
(Melanie Bracco 12:59pm August 6)
My grumpy hero is Mr. Rochester in Jane Eyre, written by Charlotte Bronte.
(Anna Speed 2:18pm August 8)
Grumpy heroes are hard to be around and even harder to live
with. So I like my heroes with flaws and when they try to
make up, the more creative edge gets me every time. Rhett
Butler in Gone with the Wind is one ornery guy.
(Alyson Widen 3:48pm August 8)
No billionaires here. I'll take a brooding, alpha male with
secrets to hide. Any one of Lisa Marie Rice or Pamela
Clare's Heroes will do nicely! I'm finally reading Ms.
Clare's I-Team series....so good!
(Cynthia Netherton 6:16pm August 9)
Registered users may leave comments.
Log in or register now!