Happy Friday, friends!
I've been struggling this week. I'm attempting and rather poorly to juggle health-issues, a book deadline, and life in general (time with God, time with my family, errands, etc.). It's got me thinking A LOT about balance and priorities. My husband gave me a book he read ages ago, but I'd imagine the majority of you have heard about it–SEVEN HABITS OF HIGHLY EFFECTIVE PEOPLE.
Have you read it?
I'm so excited to dive further into this book. The little I've read so far has been amazing. Yes, I'm decades behind the curve ball, but that's okay. It's never too late to look at your priorities and re-evaluate. When was the last time you revisited your priorities? Any books, tools or suggestions you've found particularly helping for finding balance in your life?
Because, here's the thing, life is a collection of moments. Big moments, little moments, and they're all a gift, but who and what we invest time in is what matters. I've decided to live for the moments you can't put into words.
Blessings,
Dani
www.danipettrey.com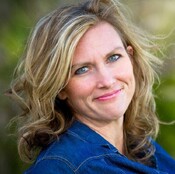 Dani Pettrey is a wife, mom, grandma, and the author of Cold Shot, the first book in the Chesapeake Valor series, and the Alaskan Courage romantic suspense series, which includes her bestselling novels Submerged, Shattered, Stranded, Silenced, and Sabotaged. Her books have been honored with the Daphne du Maurier award, two HOLT Medallions, a Christy Award nomination, two National Readers' Choice Awards, the Gail Wilson Award of Excellence, and Christian Retailing's Best Award, among others.
She feels blessed to write inspirational romantic suspense because it incorporates so many things she loves—the thrill of adventure, nail-biting suspense, the deepening of her characters' faith, and plenty of romance. She and her husband reside in Maryland, where they enjoy time with their two daughters, a son-in-law, and 2 super adorable grandsons.
1 comment posted.
Love Seven Habits of Effective People, although not going to say how long ago I read it (AMR days).

Let me know you get along with it.
(Sara Reyes 12:33pm June 23)