If you love Target like I do, it's my favorite store at home and when I travel because I know I can always find what I need, whether it's a decently priced bottle of water or a blanket for a cold conference room or my contact lens solution. And one of my favorite pastimes is to browse the book section, because you never know what you'll find!
So this week I was told about a great opportunity you have to pick up a wonderful book about a mother and sisters by Marie Bostwick. THE PROMISE GIRLS was selected by Target as one of their Special Picks. And it's a terrific book for you to read or even better to give to your mother (or sister or aunt or grandmother or any woman who is your "mom") for Mother's Day. A beautiful gift.
And check this out, I'm giving you a link so you can order it online and pick it up at the store or have it shipped. So easy, right?
Oh, if you're going to the store to get your copy, be sure to check out the new layout. My store isn't finished as of today but Gwen tells me hers is absolutely beautiful.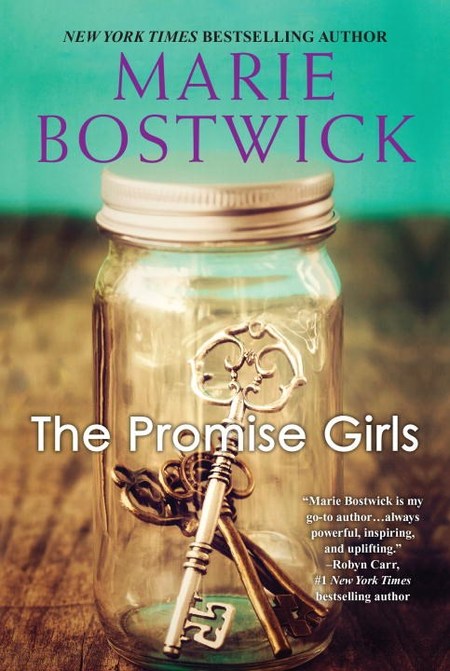 In an emotionally rich and captivating new novel, New York Times bestselling author Marie Bostwick reunites three sisters whose deep bond is rooted in an unconventional past.
Every child prodigy grows up eventually. For the Promise sisters, escaping their mother's narcissism and the notoriety that came with her bestselling book hasn't been easy. Minerva Promise claimed that her three "test tube" daughters—gifted pianist Joanie, artistic Meg, and storyteller Avery—were engineered and molded to be geniuses. In adulthood, their modest lives fall far short of her grand ambitions. But now, twenty years after the book's release, she hopes to redeem herself by taking part in a new documentary.
Meg, who hasn't picked up a paintbrush in years, adamantly refuses to participate, until a car accident leaves her with crushing medical bills. While she recuperates in Seattle, the three sisters reluctantly meet with filmmaker Hal Seeger, another former prodigy. Like them, he's familiar with the weight of failed potential. But as he digs deeper, he uncovers secrets they've hidden from each other—and a revelation that will challenge their beliefs, even as it spurs them to forge their own extraordinary lives at last.
Women's Fiction [Kensington, On Sale: March 28, 2017, Trade Size / e-Book, ISBN: 9781496709219 / eISBN: 9781496709226]
2 comments posted.