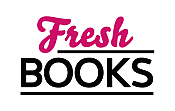 Summer Reads are HOT in July!
Author News
Fresh News from Authors
The Hard Men Volume 2 is HERE!

April 26, 2017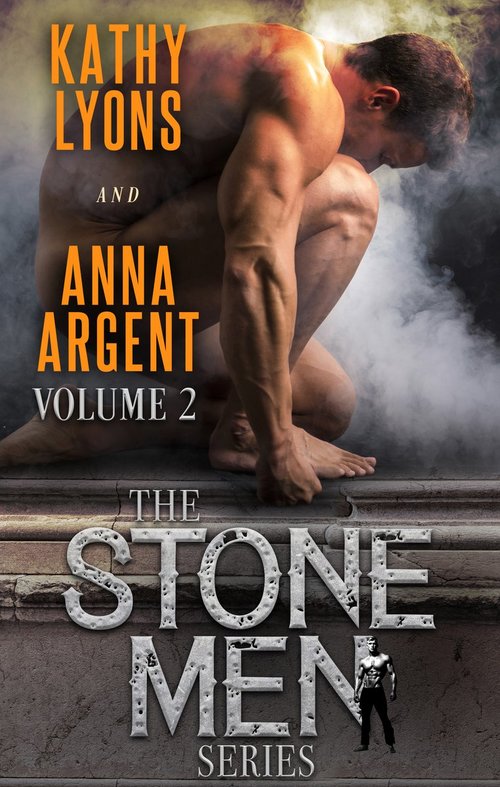 Heart of Stone / Rock Candy
Kathy Lyons, Anna Argent
AVAILABLE
The Stone Men #2

April 2017
On Sale: April 22, 2017
Featuring: Tristan; Thabo
ISBN: 161417864X
EAN: 9781614178644
Kindle: B06XWCDLPP
e-Book
Add to Wish List

Also by Kathy Lyons:
Bound to the Bear, September 2018
Sliding Home, August 2018
Hitting It, May 2018
Alpha Unleashed, March 2018

Also by Anna Argent:
Heart of Stone / Rock Candy, April 2017
Rock Hard / Made Flesh, August 2016
Taken By Force, July 2016
Taken by Storm, July 2016

Hello Everyone! My second STONEMEN Volume is out! WOO HOO! Click HERE if you want a copy.

If you have no idea what I'm talking about, Anna Argent and I have created stories around mystical stone men who are enslaved to petty, evil goddesses. They hang out as hot statues but can come to life under very specific circumstances. Guess what those circumstances are. Hint: the answer can be more than one!


Whenever a sexy heroine clicks her heels three times and says, "I want a Stone Man all my own!"
When the statue's owner (called a curator) is in mortal danger! (cue: ominous music)
When the Stone Man gets a vacation.
When the Stone Man is sent on a mission for his goddess.
When someone accidentally knocks off his arm, a leg, or any breakable part of him.
The answer is B, C, and D! The Stone Men animate when they're sent on missions (like go kill my sister's Stone Man right now!), when the statue's human caretaker is in mortal danger, or occasionally when they're rewarded with a vacation. Sadly, they do not get to animate when someone sexy clicks her heels and says she wants a Stone Man of her own. And really sad, they can't do anything to prevent parts of their statue bodies from falling off. OMG! In fact, if they animate while an arm is missing, they're likely to bleed out from the injury. That would be very bad.

Luckily, every Stone Man has an OUT CLAUSE! Yup, when they are initially made into Stone Men for their petty goddesses (there are seven goddesses), each is given and escape clause. Every clause is different. For example, the hero of Rock Hard is a regency era gentleman who thought he had it made with his out clause. All he had to do is give a woman a moment of True Bliss. Well, how hard can that be? Answer: TERRIBLY HARD because it's 200 years later and he's still in service to Pyrenia.

By the way, if you want to buy links to the Stone Men, click here

In the second volume set of the Stone Men (pictured above) both our heroes have had unfortunate parts of their statues broken, cracked, or missing. Their stone bodies must be fixed before they can come to life. Tristan (the hero of "Heart of Stone") is riddled with cracks and pock marks everywhere. He'd die of a thousand tiny wounds if he were to animate. Thabo, (the hero of "Rock Candy") has been underwater in a shipwreck for centuries. When he's salvaged, guess what part of him is missing.


His head. Yes, he's a headless hottie.
Both arms. One is recovered quickly. The other takes a while because it's gripping something.
His bottom half. Yup, poor guy has snapped in two. He really can't animate like that!
An arm and a leg—both on the same side. So if you try to stand him up, he'll just topple sideways!
Answer: B – Both arms. One is recovered quickly, but the other is gripping the wheel of the boat and has sunk deep. Fortunately, Molly Parker finds all of Thabo's parts and gets them reattached in a surprising way. Guess what that is!


Scotch tape and chewing gum. Yup, Molly is a regular MacGyver and can reattach anything with the stuff normally found in your couch cushions.
She goes to a professional who uses glue designed for marble.
She ties them on as best she can (okay, so maybe duct tape was involved) and tells him to animate. Once he comes to life, everything's in place. That's the beauty of magic!
A homeless person reattaches everything with magic paste. Duh! Okay, okay, maybe the homeless person was really a goddess.
Answer: D! There's no tape, chewing gum, or glue designed for marble. Molly considers all those options but doesn't have the chance before a ragged homeless person is putting Thabo's arms back on using magic paste. And yes, the homeless person is actually a goddess in disguise. She couldn't very well just show up in Florida in her regular outfit made of knives, could she?

That's it for me this month. I'll be at Barbara Vey's Reader Appreciation Weekend (Wisconsin) and the Romantic Times Convention in Atlanta, GA. Please come find me! We'll go out for coffee (or drinks) and have a great time!

Hugs!

Kathy/Jade
Comments
No comments posted.

Registered users may leave comments.
Log in or register now!