We are passing on this AutoCrit excellent blog, with permission from Jocelyn, for your perusal.

Ever watched a movie that was so packed full of non-stop action it left you feeling breathless? Exhilarated, maybe… but disconnected from the characters – unable to learn much about them amidst the constant stream of explosions, car chases and death-defying peril?

Or have you ever read a story where the author droned on for so long about their characters' thoughts, feelings, family history, and childhood until you thought please… please just let something – anything – happen?

If so, you've more than likely encountered a problem with pacing.

Read the rest...
Gail . . .
Read more here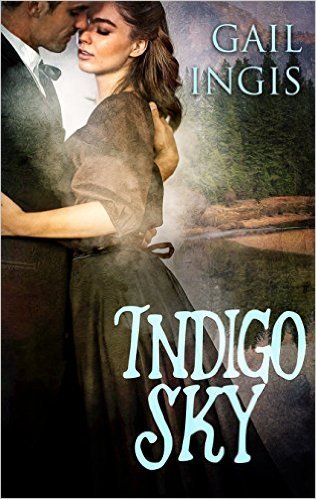 In a whirlwind romance, a lovely New York socialite marries a fęted, debonair author. But beneath the charm is a cheating husband addicted to hasheesh. Her dream marriage turns sour and the simplicity of her life runs amok when a handsome stranger, her husband's business partner, threatens her staunch loyalty to her wayward husband.
When she faces the ugly truth about her marriage, her need to finalize her divorce sends her on mad chase across the wilds of nineteenth century America with a handsome stranger where she learns the hard lessons of murder, kidnapping, and more, that almost destroy her.
Romance Historical [Soul Mate Publishing, On Sale: October 21, 2015, e-Book, / ]
Gail Ingis writes historical romance, loves history and romance of course, has taught history, and her weekly blog frequently covers historical content. A native of Brooklyn, New York, Ingis's early days began and ended with writing, drawing and music. Her inspiration to write came from books gifted to her by an aunt. But life had other ideas.
After graduating from the New York School of Interior Design with a BFA in Interior Architecture and Design and masters' studies in Architecture and Design Criticism at The New School (Parsons). Her career in interior design and architecture led her to the other arts. Ingis founded the Interior Design Institute, a school of interior design, that she eventually sold, but during her tenure, she was twice asked by publishers to write a textbook, her efforts were thwarted by a heavy schedule.
Ingis resides in Connecticut with her scientist-writer husband. She and her husband travel and enjoy tennis. Currently, she sits on the Lockwood-Mathews Mansion Museum Board of Trustees and serves as Curator of Art for exhibitions at the museum.
She is a member of the CTRWA—Connecticut Chapter of Romance Writer's of America.
Website
|
Gail's Artist Facebook
|
Twitter
|
Facebook
|
Blog
No comments posted.