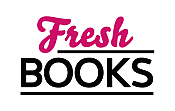 Sumptious September books for you
Kat Martin | Just the Right Match
GIVEAWAY: Win a copy of INTO THE FURY

February 6, 2017
Finding the right match for the hero and heroine is one of the toughest and most exciting parts of writing a novel. The hero of INTO THE FIRESTORM is Luke Brodie, one of my strongest, toughest, sexiest heroes.
Luke, a former special forces soldier, is a bounty hunter who works at Brodie Operations Security Services, BOSS, Inc., in Seattle. A fat $600,000 is the 20% bail enforcement fee he'll collect if he brings in international criminal, Rudy Vance. Luke is a womanizer par excellence and a dedicated bachelor. But he is also a complex man, one who has given up the idea of having a normal life.
Fortunately, Emma Cassidy showed up, a strong woman in her own right, a fighter, a lady determined to achieve the goal she has set for herself--bringing a murderer to justice, a criminal who is threatening her family.
Emma is also hunting Vance. It's been almost a year since she arrived at her sister's home to find the housekeeper murdered and her young niece the victim of Vance's sick assault.
Emma is determined to find Vance and make him pay. And no one--not even the infamous Luke Brodie--is going to stop her.
I loved that Emma was just as determined as Luke, perhaps more so. I liked that Luke came to admire her. Though Emma is nowhere near his equal in skill and physical strength, she is smart and she has learned to handle herself well enough to keep up with him.
The attraction between them was magnetic from the start. Add to that, the sexual heat both are fighting to control is a battle they are sure to lose.
Finding the right woman for Luke was fun, and of course setting them off on a dangerous, desperate adventure added to the mix.
I hope you enjoy INTO THE FIRESTORM and if you haven't read INTO THE FURY and INTO THE WHIRLWIND, the first two BOSS Inc. novels, you'll give them a try.
Till next time, all best and happy reading. Kat
New York Times bestselling author Kat Martin is a graduate of the University of California at Santa Barbara where she majored in Anthropology and also studied History. She is married to L.J. Martin, author of western, non-fiction, and suspense novels.
Kat has written more than sixty-five novels. Sixteen million copies of her books are in print and she has been published in twenty foreign countries, including Japan, France, Germany, Argentina, Greece, China, Russia, and Spain.
Born in Bakersfield, California, Kat currently resides in Missoula, Montana, on a small ranch in the beautiful Sapphire mountains.
Her last 12 books have hit the prestigious New York Times bestseller list. INTO THE FURY and INTO THE WHIRLWIND her most recent releases, both took top ten spots./p>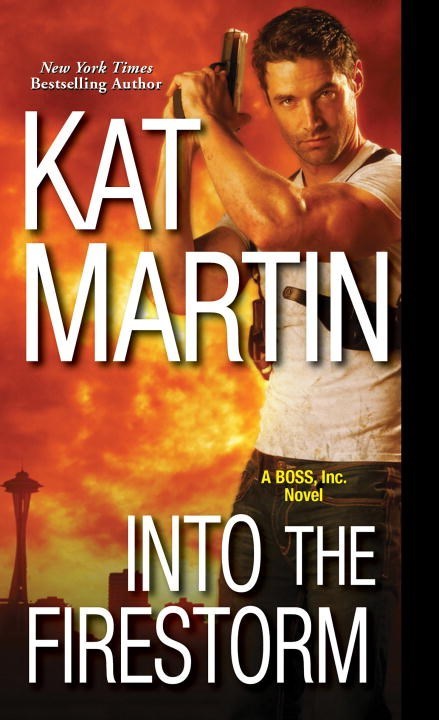 At Brodie Operations Security Service, Inc., following your instincts is company policy…
M. Cassidy—Luke Brodie had heard the name before, some novice bounty hunter working Seattle, catching tricky skips with more success than a newcomer should expect. But the dark curls, sparkly top, and impressive cleavage were not what Brodie had pictured.
Emma Cassidy is tough and smart and sexy as hell. She's also popping up a step ahead of him every time he's close to the capture he wants most…and there's no room for learning on the trail of this monster.
Emma has idolized Luke Brodie, the bounty hunter who can bring anyone in. The big man in the soft shoes, with a face like a fallen angel and a reputation for breaking hearts. Watching him in action is intoxicating. But her fight with Rudy Vance is fiercely personal. If he gets too close, Brodie will find out just how ferocious she can be…
Romance Suspense [Zebra, On Sale: January 31, 2017, Paperback / e-Book, ISBN: 9781420139044 / eISBN: 9781420139051]
Giveaway
What do you think makes the best match in characters? Tell me below and be entered to win a copy of INTO THE FURY. The winner can choose, Kindle, NOOK, paperback. US ONLY.
INTO THE FIRESTORM Excerpt
Luke found Emma in the shade of the sycamore tree down the block, next to where he'd parked the Bronco. She was sitting on the lawn, her knees drawn up beneath her chin.

Luke sat down cross-legged on the lawn beside her. Plucking a long stem of grass, he twirled it between his fingers, giving her a little reprieve. But he wasn't about to wait long.

"What's going on, Em? What happened in there?"

She pulled a stem just like his, toyed with it. "Nothing happened. I was role-playing, is all. I thought it would give you an opening and it did."

Luke shook his head. "You're improvising and it isn't going to work. If I'm going to partner with someone, I have to trust them. I have to trust you, Emma. Tell me the truth."

She looked up at him and tears leaked from the corners of her eyes. Luke felt it like a punch in the stomach.

"The girl in the photo...I recognized her. She looks exactly like my niece, Ginny Hodges. Exactly."

"Ginny Hodges," he repeated, recognizing the name. "The fourteen year old girl Vance raped was your niece?"

Emma wiped away a tear that escaped down her cheek. "Yes."

With that one word, the puzzle pieces all fell together. "That's the reason you're after Vance, the reason you became an agent. You want Ginny safe."

"That's right."

"Vance went after Ginny two different times. The second time he killed a woman. Now that you've seen the photo, you know why he was obsessed with her. You don't believe she'll ever be safe until Vance is locked behind bars."

Something unreadable moved across her features. She released a shaky breath. "He told Ginny he was coming back and I believe him. He won't give up and I won't stop until I find him."

"Where's Ginny now?"

"She's in witness protection. Even I don't know where she and my sister are hiding. I just know I won't have my family back until this is over. I'm going to do everything in my power to make sure Vance never hurts anyone again."

He'd known there was a reason she'd put herself through the study, training, and difficult physical conditioning it took to become a successful bail enforcement agent. Now he understood Emma's determination.

Luke pushed to his feet and reached a hand down to help her up. When Emma placed her smaller hand in his, something fiercely protective moved through him.

"Come on," he said a little gruffly, hauling her to her feet. "Let's go."

As they reached the SUV, she pulled free of his hold. "You aren't going to work with me anymore, are you?"

He shouldn't. This was personal for Emma. Being so emotionally involved put both of them in danger. "Whatever I decide to do, you won't stop, will you?"

"No."

"Then I guess I'm stuck with you until we catch Vance."

Emma blinked as if she hadn't heard him correctly. "You mean it?"

"Stupid, but yeah--I mean it."

For the first time Emma smiled. It made his chest feel tight. "We need to find that house on Whidbey Island."

"We need to regroup, gather some intel, find the house and surveil it. If Vance is there, we'll nail him."


Comments
20 comments posted.
Re: Kat Martin | Just the Right Match

This sounds like a hot romance book that would be difficult
to put down!
(Jennifer Heacox 3:10pm February 6, 2017)
thanks you .
(Emily Stemp 4:02pm February 6, 2017)
Characters who, although having a contentious relationship,
recognize the value of each other. Great series.
(Kathleen Bylsma 5:08pm February 6, 2017)
thanks, guys! I'm excited about this novel. Really hoping
readers enjoy Luke and Emma's story!
(Kat Martin 5:45pm February 6, 2017)
1. Mutual respect.
2. Caring.
3. Physical attraction.

Without #1 and #2, #3 doesn't work for me in books.
(Edward Washington 10:23pm February 6, 2017)
I want the characters to be intelligent and honorable.
Courage is helpful too.
(Laurie Gommermann 4:03pm February 7, 2017)
Respect and honesty.
(Carrie Tillman 4:50pm February 7, 2017)
All the characters in your books are exciting & romantic. Also has a lot of fast action. Your reader, Lois Imel
(Lois Imel 8:56pm February 7, 2017)
Humor and sparks work for me.
(Deb Diem 10:30pm February 7, 2017)
A Kat Martin book is always a great way to escape!!!! Thanks!!
(Shirley Bennett 10:59pm February 7, 2017)
They're attracted to each other despite all that's going on.
I find humor, respect, caring, thinking of each other is
great because that's what I found in my own life. :)
(Sharon Shearouse 12:18pm February 8, 2017)
Honestly, I have nothing to add to the above comments - they say it all! Except that I'm always willing to read a book from Kat Martin!!!!!!!!
(Lynn Rettig 12:23pm February 8, 2017)
I always love a strong hero witha dash of humor and a smidge
of danger!
(Kim Keegan 5:58pm February 8, 2017)
Characters that are different enough that their strengths &
weaknesses compliment each other.
(Jana B 7:11pm February 8, 2017)
Total opposites! The way they playfully bicker.
(Dawn Staniszeski 10:54am February 9, 2017)
looking forward to reading this!I love watching two people
who belong together fight it and then surrender to 'the
force'.

thanks for the chance to win a copy --
(Sandy Haber 5:51pm February 9, 2017)
Characters need to be almost opposites, but with just a small few things to
bond them. Love books where the characters can support each other in
the traits that are opposite
(Nikki Ratledge 3:13am February 11, 2017)
For me, characters need to be loveable and exciting to read about.
(Anna Speed 1:15pm February 11, 2017)
Characters whose strengths balance out each other's
weaknesses. Some shared interests. A wee bit of
disagreement that is resolved in the end.
(Irene Menge 7:59pm February 11, 2017)
I think the best match for characters are not based on who they are, but
HOW they are. When one character makes another think about things
they don't normally think of, or feel things.. it makes us as readers
search our own hearts and this draws us closer to the characters! Fire
and temper often do the trick!
(Tracey Concannon 9:43am April 12, 2017)
Registered users may leave comments.
Log in or register now!