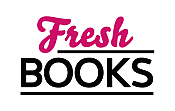 Best books for October
History ReFreshed
Exploring what's "new" on the historical shelves
Merrie Olde England
Julia Justiss
May 28, 2016
In May, thoughts turn to the May Pole dances and Spring celebrations in Merrie Olde England. This month's selections illumine the worlds of court and entertainment, revealing the sometimes stark reality of life for women in England in the 18th century—both high-born and commoner.
Beginning with the political, we have MISTRESS OF THE COURT by Laura Purcell.
Married off to the dissolute, violent son of distant relations, Henrietta Howard endures a life of increasing hardship until, to evade her husband's creditors, the two escape to Hannover. There, they ingratiate themselves with the heirs-in-waiting to the British throne, Prince George and his wife, Caroline of Ansbach. Henrietta becomes a Woman of the Bedchamber, her husband one of the prince's staff. But the prince has more in mind for Henrietta than attending his wife, and to buttress herself against her abusive husband, Henrietta reluctantly yields to him. So begins a relationship with the man who will become King George II that spans decades, embraces a sort of friendship with Queen Caroline, and ends finally with Henrietta building a life for herself as a woman of style and intelligence who counted Alexander Pope and Jonathan Swift among her friends and built Marble Hill House, the prototype of the English Georgian villa that remains a gem of the National Trust collection. Purcell's story illumines with deftness and detail the intricate, often boring, sometimes tawdry, life at the early Georgian court.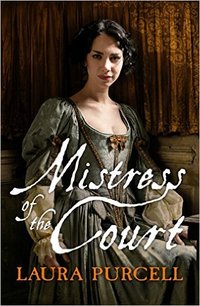 Orphaned and trapped in an abusive marriage, Henrietta Howard has little left to lose. She stakes everything on a new life in Hanover with its royal family, the heirs to the British throne. Henrietta's beauty and intelligence soon win her the friendship of clever Princess Caroline and her mercurial husband, Prince George. But, as time passes, it becomes clear that friendship is the last thing on the hot-blooded young prince's mind. Dare Henrietta give into his advances and anger her violent husband? Dare she refuse?
Whatever George's shortcomings, Princess Caroline is determined to make the family a success. Yet the feud between her husband and his obstinate father threatens all she has worked for. As England erupts in Jacobite riots, her family falls apart. She vows to save the country for her children to inherit - even if it costs her pride and her marriage. Set in the turbulent years of the Hanoverian accession, Mistress of the Court tells the story of two remarkable women at the centre of George II's reign.
Moving on to the third George, Laura Purcell explores the life of Queen Charlotte in QUEEN OF BEDLAM. By 1788, Charlotte is forced to admit that her once-beloved husband, for whom she bore fourteen children, had descended into madness. While his wife battles to hold onto her husband's throne in the midst of war and revolution, the King's illness also exacts a grim toll on the lives of his six daughters. A princess cannot marry just anyone—but what royal family wants its son to wed the daughter of a madman? Charlotte's struggles and the voices of two of the trapped princesses, Royal and Sophia, remind us that life in a royal palace is not always a fairy tale of luxury and privilege.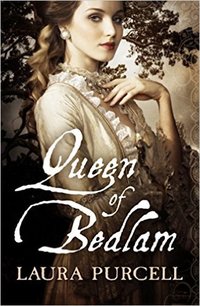 An emotional tale based on historical fact imagining the impact of King George III's madness on the lives of his wife and daughters

London 1788: the calm order of Queen Charlotte's court is shattered by screams. The King of England is going mad. Left alone with 13 children and with the country at war, Charlotte has to fight to hold her husband's throne. It is a time of unrest and revolutions but most of all Charlotte fears the King himself, someone she can no longer love or trust. She has lost her marriage to madness and there is nothing she can do except continue to do her royal duty. Her six daughters are desperate to escape their palace asylum. Their only chance lies in a good marriage, but no prince wants the daughter of a madman. They are forced to take love wherever they can find it, with devastating consequences.
Sadly, madness wasn't confined to George III himself. In her classic THE LOST QUEEN, Norah Lofts gives us George's youngest sister, Caroline Matilda, who was married off at age 15 to a cousin, King Christian VII of Denmark. In echoes of King Henry VIII and Anne of Cleves, the groom took an immediate dislike to the bride. The initial disdain of the king, who was probably schizophrenic, deepened over time, and though she was lovely, talented and eager to please, the princess found herself scorned and isolated. In her loneliness, she fell in love with the king's personal physician, Johann Struensee. When the King's illness worsened to the point of interfering with his ability to govern, Struensee became for several years defacto ruler of Denmark. But the King's mother opposed the two lovers, threatening both stable rule, and Caroline and Johann's very lives.
Finishing with the more merrie brings us to WICKED COMPANY by Ciji Ware.
Fleeing persecution in Scotland, Sophie McGann accepts the help of an actor friend, Hunter Robertson, who spirits her to London. Using skills honed in her father's business, she takes over her aunt's bookstore and print shop in Covent Garden. Drawn into the theatre community, she finds a mentor in actor/theatre manager at Drury Lane, David Garrick, who encourages her to write her own plays. But theatre censor Edward Capell dislikes women playwrights, and the charming but devious Sir Peter Lindsay-Hoyt champions Sophie for reasons of his own. A vivid portrait of the English theatre world of the late 18th-early 19th century, Ware's novel places her heroine at the center of lively society inhabited by the real-life Garricks, Sheridans, Capells and Brinsleys of the day.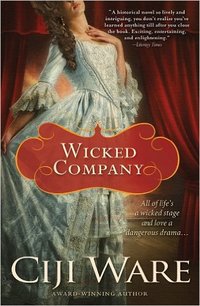 All of life's a wicked stage and love a dangerous drama...
If Shakespeare had a sister...
In 18th century London the glamorous Drury Lane and Covent Garden theatres were all the rage, beckoning every young actor, actress, playwright, and performer with the lure of the stage lights. But competition and back-biting between theatre owners, patrons, actors, and writers left aspiring playwrights with their work stolen, profits withheld, and reputations on the line. For a female, things were harder still, as the chances of a "petticoat playwright" getting past the government censor was slim.
In this exciting and cutthroat world, a young woman with a skill for writing and an ambition to see her work performed could rise to glory, or could lose all in the blink of an eye...
In Ciji Ware's signature style, real-life characters of the day create a backdrop for a portrait of a glittering era, a love story, and a compelling glimpse into what life was like for a strong and independent-minded woman in an emphatically man's world.
Ready to plait your flower crown, join the dancers, and join in a round before heading off to the palace—or the theatre? Courtesy of this month's authors, the sights, sounds and smells of Merrie Olde England await!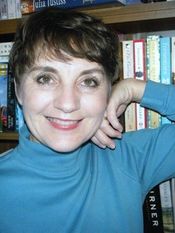 Real, intense, passionate historical romance
After twelve years as a vagabond Navy wife, an adventure that took her from Virginia Beach, VA, to Monterrey, CA, to Tunis, Tunisia to Oslo, Norway and back, Julia Justiss followed her husband to his family's East Texas homeland. On a hill above a pond with a view of pasture land, they built an English Georgian-style home. Sitting at her desk there, if she ignores the summer heat, she can almost imagine herself in Jane Austen's Regency England.
In between teaching high school French and making jaunts to visit her three children (a Seabee in Gulfport, MS, a clothing buyer in Houston and a mechanical engineer in Austin, TX) she pursues her first love—writing historical fiction.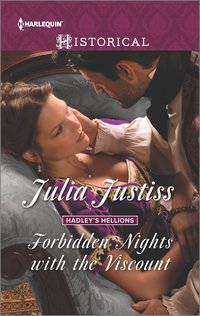 Leader of Hadley's Hellions, a group of outsiders who bond together at Oxford vowing to reform Society, Giles Hadley wants nothing to do with the earl, his father who banished him, or his stepbrother George, who is the bane of his existence. But he's curious about the woman rumor says George is to marry, daughter and political hostess of prominent Tory Lord Witlow.
For her part, Lady Maggie finds angry rebel Giles far more fascinating than George—so fascinating, that though she has no intention of risking her heart after losing her beloved husband, she might just be tempted into an affair…
Comments
1 comment posted.
A couple of these are going on my To-Read list! Ta!
(Jamie Stein 1:31pm June 2, 2016)
Registered users may leave comments.
Log in or register now!