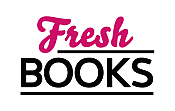 Let your reading bloom in May
History ReFreshed
Exploring what's "new" on the historical shelves
Paris In The Spring—Love And Power
Julia Justiss
May 13, 2016
When spring is in the air, thoughts turn to romance…and what is more romantic than springtime in Paris? Or to be more exact, springtime in Versailles, as all the choices we'll explore this month take place around the small hunting lodge at the edge of a royal forest which became a palace whose very name conjures images of luxury, excess, drama and tragedy. The kings who inhabited that palace dominated the known world, set a standard for opulence copied to this day—and took mistresses whose stories still enchant readers.
We begin with a work that covers the whole tumultuous century of the Louis. Rather than focusing solely on the mistresses, Rosaline Laker's TO DANCE WITH KINGS: A NOVEL explores Versaille itself as the backdrop to a multi-generational saga. In the early years of the reign of Louis XIV, the whim of an aristocrat elevates the daughter of a fan-maker to a place at court. Marguerite will find favor, heartache and betrayal in the Sun King's entourage, eventually losing power as the political winds change. Marguerite's daughter, Jasmin, lives a life of luxury, but risks everything to try to entice a king. Jasmin's daughter, Violette, is drawn into the dangerous undercurrent of intrigue and dissipation as life at court grows ever more self-indulgent and decadent. And Violette's daughter, Rose, a lady-in-waiting to Queen Marie Antoinette, will see the ultimate destruction of the court as the fourth generation of her family is caught up in the loves and follies of Versaille. Full of detail about fan-making, fashion, and the elaborate etiquette of the time, story highlights the history of the century of the last of the Louis as it intertwines in the life of four fascinating women.
Rewind to the beginning, and we have ENCHANTRESS OF PARIS: A NOVEL OF THE SUN KING'S COURT by Marci Jefferson. Niece of the powerful Cardinal Mazarin, beautiful Marie Mancini will do anything to avoid being consigned to a nunnery, even risk becoming her uncle's pawn in the power game that is the court of Versailles. Her sister Olympia is already in play as one of the young Louis XIV's mistresses. More than seduction threatens; Mazarin also dabbles in the occult. But Marie is skilled in herbs and potions as well, and when crisis and danger threaten, she must use all her skill to survive.
Sandra Gulland tells the story of one of Louis XIV's most famous mistresses in MISTRESS OF THE SUN: A NOVEL. The mystical, beautiful young Louise de la Valliere grows up in a convent after the death of her father. But though she yearns for the religious life, when her mother remarries, she is brought from the innocent isolation of the convent to the hotbed of seduction and intrigue that is King Louis XIV's court. First placed as lady-in-waiting to the duc d'Orlean's daughter, when the marriage intended between the girl and Louis doesn't take place, Louise moves on to become lady-in-waiting to the wife of the King's brother. Here, she catches the eye of the monarch, and a passionate love affair begins. But though Louise remains transfixed by Louis the man, the growing power of Louis the King troubles her, as does the fact that she violates her religious convictions by remaining a mistress rather than a wife. Eventually, incessant intrigue, deception, rivalry and mysticism force Louise to a difficult choice.
Finally, Sally Christie treats us to a trilogy highlighting the loves—some infamous, some virtually unknown--of Louis XV. We begin with THE SISTERS OF VERSAILLE (THE MISTRESSES OF VERSAILLES TRILOGY #1,) which relates the amazing true story of the five Nesle sisters--a tale never before been explored in English. Louise, Pauline, Diane, Hortense and Anne-Marie Nesle will each in turn become mistresses of Louis XV. With the young king tiring of his timid Polish wife, courtiers scurry to find a new woman for the royal bed, each faction scheming to place there a girl they can control—and whose favor with the king will bring them rewards. Over a decade, they will follow each other--first innocent Louise, then ambitious Pauline, gentle Diane and ambitious Anne-Marie, scheming, conspiring, and betraying to obtain the ultimate pinnacle of power and wealth.
Mistresses of Versailles
Continuing the story with THE RIVALS OF VERSAILLE (MISTRESSES OF VERSAILLES TRILOGY #2) Christie presents a compelling portrait of the only bourgeois to become a royal mistress, the Marquise de Pompadour. Born to a middle-class family, Jeanne-Antoinette Poisson's beauty and wit fascinate a king. But as aristocratic rivals insulted by this commoner's success plot against her, Jeanne-Antoinette accompanies the King further down the path toward idleness and dissipation that will lead him from being the "beloved of his people" to the king who accurately predicted "after me, the deluge."
Christie will complete her trilogy—and commentary on Louis XV's mistresses—with the March 2017 publication of THE ENEMIES OF VERSAILLE (MISTRESSES OF THE VERSAILLES TRILOGY #3.) A bourgeois mistress was bad enough, but when the aging roué Louis XV brings a low-born but beautiful woman into his bed, even his daughters rebel. Born in the back streets of Paris, Jeanne Becu reaches the pinnacle when the besotted King makes her Comtesse du Barry. The outraged royal daughters, led by Madame Adelaide, enlist aristocratic allies to plot against this "common prostitute," including the newly-arrived Dauphine of France, the bride of Louis's grandson and heir. But while those in the palace battle over privilege, power, and excess, the streets of Paris begin to seethe with anger, sowing the seeds of a revolution that will make the successor to the love of a King, Marie Antoinette, pay for that power and privilege with her life.
Ready for a romp through a century of beauty, power, excess and passionate love? Plan your literary journey to the palace of Versailles now!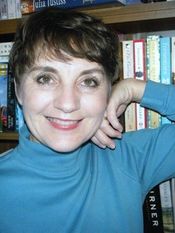 Real, intense, passionate historical romance
After twelve years as a vagabond Navy wife, an adventure that took her from Virginia Beach, VA, to Monterrey, CA, to Tunis, Tunisia to Oslo, Norway and back, Julia Justiss followed her husband to his family's East Texas homeland. On a hill above a pond with a view of pasture land, they built an English Georgian-style home. Sitting at her desk there, if she ignores the summer heat, she can almost imagine herself in Jane Austen's Regency England.
In between teaching high school French and making jaunts to visit her three children (a Seabee in Gulfport, MS, a clothing buyer in Houston and a mechanical engineer in Austin, TX) she pursues her first love—writing historical fiction.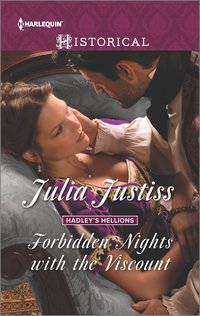 Leader of Hadley's Hellions, a group of outsiders who bond together at Oxford vowing to reform Society, Giles Hadley wants nothing to do with the earl, his father who banished him, or his stepbrother George, who is the bane of his existence. But he's curious about the woman rumor says George is to marry, daughter and political hostess of prominent Tory Lord Witlow.
For her part, Lady Maggie finds angry rebel Giles far more fascinating than George—so fascinating, that though she has no intention of risking her heart after losing her beloved husband, she might just be tempted into an affair…
Comments
1 comment posted.
Re: Paris In The Spring—Love And Power

IT IS AMAZING May
2017 Calendar IT IS LOVELY
(Md Amil 2:37am February 14, 2017)
Registered users may leave comments.
Log in or register now!