Since YA focuses on teens, there's no surprise that family dynamics are a frequent topic. While not every story makes it a primary theme, most young adults are under the care of a parent or guardian. Thus, the absence of a parent, the overbearingness of one, the love of one, etc. is usually a big deal. One of the beauties of YA is that the stories typically offer a wide range of families. Some are close, some are huge, some are eccentric, and some are entirely toxic.
Now that we're in the Mother's Day/Father's Day season, here are three YA stories that incorporate family relationships and express them in a variety of ways.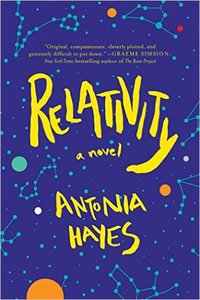 Twelve-year-old Ethan Forsythe, an exceptionally talented boy obsessed with physics and astronomy, has been raised alone by his mother in Sydney, Australia. Claire, a former professional ballerina, has been a wonderful parent to Ethan, but he's becoming increasingly curious about his father's absence in his life. Claire is fiercely protective of her talented, vulnerable son—and of her own feelings. But when Ethan falls ill, tied to a tragic event that occurred during his infancy, her tightly-held world is split open.
Thousands of miles away on the western coast of Australia, Mark is trying to forget about the events that tore his family apart, but an unexpected call forces him to confront his past and return home. When Ethan secretly intercepts a letter from Mark to Claire, he unleashes long-suppressed forces that—like gravity—pull the three together again, testing the limits of love and forgiveness.
Told from the alternating points of view of Ethan and each of his parents, RELATIVITY is a poetic and soul-searing exploration of unbreakable bonds, irreversible acts, the limits of science, and the magnitude of love.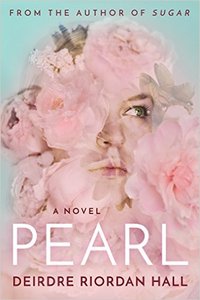 Run fast and run far, unless you're fearless. Unless you're courageous. I'm not, but I'd like to be.
Pearl Jaeger is seventeen and homeless after drugs, poverty, and addiction unraveled the life she shared with JJ, her formerly glamorous rock star mother.
This moment of happiness is fleeting; someone will take it from me.
When tragedy brings a chance to start over at an elite boarding school, she doesn't hesitate. Yet the only salvation comes from an art teacher as troubled as Pearl, and she faces the stark reality that what she thought she wanted isn't straightforward.
I trace the outline of my reflection in a window. I am no more than a replica of my mother. This is not the self-portrait I want to paint.
Through the friendships she forms at school—especially with Grant, a boy who shows Pearl what it means to trust and forgive—she begins to see a path not defined by her past. But when confronted with the decision to be courageous or to take the easy way forged by her mother's failures, which direction will Pearl choose?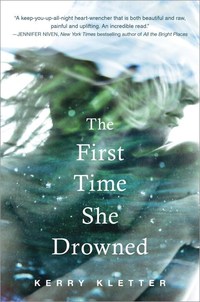 The beautiful struggle of a girl desperate for the one relationship that has caused her the most pain
Cassie O'Malley has spent the past two and a half years in a mental institution—dumped there by her mother, against her will. Now, at 18, Cassie emancipates herself, determined to start over. She attends college, forms new friendships, and even attempts to start fresh with her mother. But before long, their unhealthy relationship threatens to pull Cassie under once again. As Cassie struggles to reclaim her life, childhood memories persist and confuse, and Cassie must consider whose version of history is real, and more important, whose life she must save.
A bold, literary story about the fragile complexities of mothers and daughters and learning to love oneself, The First Time She Drowned reminds us that we must dive deep into our pasts if we are ever to move forward.
No comments posted.