Having lived in the South all my life, I have an interesting relationship with books set in the South or featuring Southern characters. The stereotypes about Southern people/life, particularly those in the Appalachia region, are as numerous as they are often insulting. I can assure you, our accents are not correlated with our intelligence levels, and we do not see shoes as optional. However, when a book captures Southern life in a realistic way, from the deep love of the mountains to the realities of poverty in many areas, including both the good and the gritty, I am ecstatic.
Here are three recent releases that feature the South. I have yet to read them, but I can't wait to see what they've done.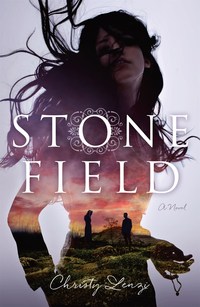 A stunning debut novel that offers a new look at a classic love story about soul mates torn apart by the circumstances of their time.
Catrina Dickinson is haunted by her past and feels caged in by life in small town Missouri. When she discovers a strange man in Stone Field where her family grows their sorghum crop, her life takes on new meaning. He has no memory of who he is or what brought him to Cat's farm, but they fall passionately in love. Meanwhile, the country is on the brink of the Civil War, and the conflict in Missouri demands that everyone take a side before the bloodbath reaches their doorstep.
A passionate and atmospheric reimagining of Emily Bronte's Wuthering Heights, Stone Field explores how violence and vengeance perverts the human spirit, and how hatred can be transcended by love.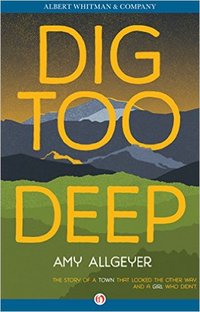 With her mother facing prison time for a violent political protest, seventeen-year-old Liberty Briscoe has no choice but to leave her Washington, D.C., apartment and take a bus to Ebbottsville, Kentucky, to live with her granny. There, she can at least finish high school and put some distance between herself and her mother—or her former mother, as she calls her.

But Ebbottsville isn't the same as Liberty remembers, and it's not just because the top of Tanner's Peak has been blown away to mine for coal. Half the county is out of work, an awful lot of people in town seem to be sick, and the tap water is bright orange—the same water that officials claim is safe. And when Granny's lingering cold turns out to be something much worse, Liberty wonders if somebody at the mine is hiding the truth about the water. She starts to investigate and is soon plunged into a world of secrets, lies, threats, and danger.

Her searches for answers and justice lead to even tougher questions—should she turn to violence and end up like her mother? Give up her quest for the sake of keeping the peace? Or keep fighting until the mine is shut down for good?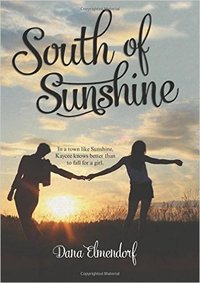 What is Kaycee willing to risk for the sake of love?
And what will she risk for acceptance?
In Sunshine, Tennessee, the main event in town is Friday night football, the biggest party of the year is held in a field filled with pickup trucks, and church attendance is mandatory. For Kaycee Jean McCoy, life in Sunshine means dating guys she has no interest in, saying only "yes, ma'am" when the local bigots gossip at her mom's cosmetics salon, and avoiding certain girls at all costs. Girls like Bren Dawson.
Unlike Kaycee, Bren doesn't really conceal who she is. But as the cool, worldly new girl, nobody at school seems to give her any trouble. Maybe there's no harm if Kaycee gets closer to her too, as long as she can keep that part of her life a secret, especially from her family and her best friend. But the more serious things get with Bren, the harder it is to hide from everyone else. Kaycee knows Sunshine has a darker side for people like her, and she's risking everything for the chance to truly be herself.
1 comment posted.