Irene Hannon | Favorite Things

February 5, 2016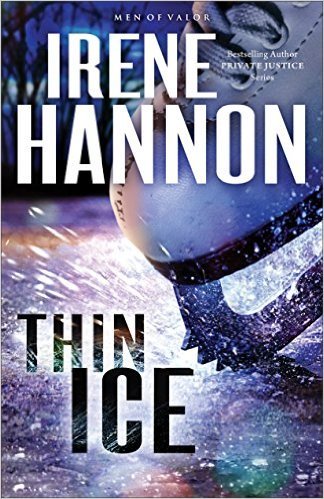 AVAILABLE
Men of Valor #2

January 2016
On Sale: January 5, 2016
Featuring: Christy Reed; Lance McGregor
400 pages
ISBN: 0800727355
EAN: 9780800727352
Kindle: B012H109TG
Hardcover / e-Book
Add to Wish List

Also by Irene Hannon:
Dark Ambitions, October 2019
Add to review list
Driftwood Bay, April 2019
Hidden Peril, October 2018
Pelican Point, April 2018

When Fresh Fiction asked me to share some of my favorite things, I sat right down and started a list. Saturday mornings at Starbucks with my own leading man. Spending time with my extended family. Performing in community musical theater productions. Baking fattening desserts. Playing in my garden.
But there's no time to talk about all those in this short column, so I'll focus on just one of my favorites.
Long, spectacular hikes while on vacation.
Now, before you get the wrong idea, I'm not one of those people who straps 50 pounds of stuff on her back and disappears into the wilderness.
I'm a day hiker.
My husband didn't discover this until after we were married. But he quickly learned that it's not a vacation for me if I don't log some serious hiking miles in God's country.
Don't get me wrong. He'd done some hiking before we married, too. But it was not on his list of favorite things.
However, he humored me—and through the years, some of our treks have been both easy and amazing. Hiking down from the Gornergrat in Switzerland on a smooth, well-marked trail with clear views of the Matterhorn all the way is a highlight.
My husband loved that one.
But there have been other hikes that were memorable for much less pleasant reasons.
Like the one to Kalaupapa on the island of Molokai in Hawaii that required us to descend some of the highest sea cliffs in the world by zig-zagging down 26 switchbacks with dizzying drop-offs at every turn.
Most people take the mule trip. We decided to hoof it. (Pardon the pun.) Going down, no problem. But coming up those steep cliffs? Yikes!
To make matters worse, we needed to stay ahead of the returning mules because the trail wasn't wide enough for both of us. We did okay until the home stretch—at which point we heard the sudden clatter of hoofs on the rocks behind us. We managed to win the race…by a nose. But my husband didn't have to say a word for me to interpret the look on his face as we gasped for breath while the snorting mules surged past.
How did you manage to talk me into this?
I'd seen the look before.
In particular, during a hike in the French Pyrenees.
The problem with that hike was lack of appropriate footwear. He was in the country on business and didn't have room in his luggage for his hiking shoes. So no major hikes were planned for that trip. But when I spotted what appeared to be an easy stroll toward a distant waterfall, I couldn't resist. The path was even paved at the beginning, and not very steep.
I convinced him to give it a shot.
Three hours later, the smooth path long left behind, we found ourselves on a glacial slope—but still not at the waterfall, which continued to tantalize from a distance.
As we contemplated our elusive target, my husband cocked his head and said, "What's that smell?"
I sniffed the spicy aroma. Familiar…but I couldn't place it.
He bent down and picked the leaf off a plant.
"It's thyme." He passed it to me.
Yeah, it was.
Wild mountain thyme, to be precise—officially classified as a high-altitude plant.
"I guess we climbed pretty high." I eyed the glacier at the base of the waterfall.
He sat on a convenient rock.
Not a positive sign.
"Let's not give up now. We're almost there." I beamed him an encouraging smile.
"I can't go any further." He fiddled with his shoe.
"Yes, you can."
"No. I can't." He removed the shoe and held it up.
The sole was hanging off.
His not-meant-for-hiking shoe had succumbed to the sharp glacial rock.
"Uh oh."
"Yeah." He gave the shoe a disgusted look.
"Can you make it back down?"
"Do I have a choice?"
I can't recall how he managed to keep his shoe together during the long return hike. But once back in town, he went in search of a shoe repair shop and ended up doing the job himself with some high-powered glue.
An incident like that could put an end to a hiking career as a couple, right?
Nope.
We've been on many a hike since—because he knows how much I enjoy them.
I married a great sport.
So as Valentine's Day approaches, I'll say this.
While I love all the heroes I write about in my books, they don't hold a candle to the real thing!
My husband's favorite part of hiking.
Giveaway
What are YOUR favorite things? And does your significant other share them? Or are they a good sport? One commenter will win a copy of Irene's THIN ICE.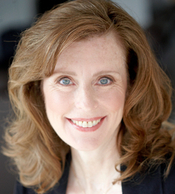 Irene Hannon is the bestselling author of more than fifty novels, including the Heroes of Quantico, Guardians of Justice, and Private Justice series.
Her books have been honored with three coveted RITA Awards from Romance Writers of America, two Carol Awards, three HOLT Medallions, a Daphne du Maurier Award, two Reviewers' Choice Awards from RT Book Reviews magazine, a Retailers' Choice Award, two Booksellers' Best Awards, and a National Readers' Choice Award. In addition, she is a two-time Christy Award finalist.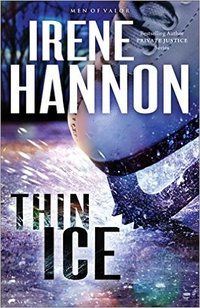 After losing her parents in a car accident and her sister to a house fire, Christy Reed has been mired in grief. Life is finally starting to feel normal again when an envelope arrives in the mail--addressed in her sister's handwriting. And the note inside claims she is still alive.
FBI Special Agent Lance McGregor, a former Delta Force operator, is assigned to reopen the case, but he's coming up with more questions than answers. If Ginny Reed is still alive--who is the woman buried in her grave? Where is Ginny? And is Christy a pawn in a twisted cat-and-mouse game--or the target of a sinister plot? As he digs deeper, one thing becomes clear: whoever is behind the bizarre ruse has a deadly agenda.
Bestselling author and two-time Christy Award finalist Irene Hannon warms readers' hearts as they root for a romance between Lance and Christy, but she pulls out all the stops as this high-stakes thriller chills to the bone in a race to the finish.
Comments
30 comments posted.
Re: Irene Hannon | Favorite Things

Favorites: the sound of babies or young children laughing,
a new-to-me dirty joke, an excellent steak. :D
(Lana Baker 12:38pm February 5, 2016)
A good bool
(Marissa Yip-Young 6:19am February 5, 2016)
Some of my favorite things are spending time with my family, reading a good book, watching a good movie, and Christmas.
(Kathy Morrison 10:46am February 5, 2016)
I love reading, music that soothes or gets me dancing, my nephew's smiles, etc...
(Colleen Conklin 12:10pm February 5, 2016)
Favorite outings are at the beach which is rare. Reading and
sunshine and walks.
(Sharon Berger 12:17pm February 5, 2016)
A surprising blossom in an unexpected place, a piece of music I hadn't heard in years, an unexpected smile/kindness....so many mundane things can bring joy!
(Kathleen Bylsma 12:23pm February 5, 2016)
I enjoy hikes as well and I like to find interesting rocks.
(Debra Guyette 1:22pm February 5, 2016)
I love reading!
(Ola Norman 10:33pm February 5, 2016)
My favorite thing is reading ebooks and any kind of book, art,
spending time with family, reading to my son, singing and
dancing to my favorite music.
(Megan Glass 12:55pm February 6, 2016)
Grandchildren all the way!!! Next would be my books! I have 5 book shelves and I love each and every book on them! While I read my husband loves his gory movies so he puts his head phones on and watches them and I read! Love it!!
(Bonnie Capuano 9:19am February 6, 2016)
Reading is my favorite , animals, family, and Halloween!!!
(Jennifer Beck 11:13am February 6, 2016)
Hi Irene, yes my husband shares my favorite things since they are our
children and grandchildren--a blessing from our 47+ years of marriage. And
he is a good sport, too.
(Rose Mccauley 5:22pm February 6, 2016)
visiting open markets especially those that sell food and
crafts, hubby is not a fan but is a great sport and carries
the boxes or bags.
(G. Bisbjerg 8:43pm February 6, 2016)
Visiting places that sell old books. My friends and parents indulge me in this but do put a time limit on me especially if there is nothing else for them to browse.
(Melinda Marks 9:35pm February 6, 2016)
Favorites things include reading, writing, learning
(research), travel and shopping. I also love music,
especially worship and collaborating with other musicians
to write new stuff. I believe that my husband will share
some of my favorite things; or at least be a good sport.
I definitely have exploring European and American castles
on my couples to do list. Since I've yet to meet, let
alone marry him I can't really say. I love the way you
plot a story, Irene. I'm blessed to know that you and
your husband are so generous to one another. Thanks for
the fun.
(Lonzine Lee 10:56pm February 6, 2016)
As seen above, your hubby should be attached in some manner to
a fishing rod. The only accepted excuse is death!!! He does
look mighty content though.lol
(Sue Hieber 12:27pm February 7, 2016)
One of my favorite things lately has been to try new foods from all kinds of
different countries. Luckily, my SO does also enjoy trying new things so it is
awesome that we can do it together. It's cool because sometimes we will
find something new that we both love....whereas other times we have a story
of how gross something tasted! lol
(Lily Shah 3:25pm February 7, 2016)
favorites - watching TV, reading and cooking.
(Mj Chesick 1:21am February 8, 2016)
Family, DH, pets and reading - DH shares most of these favs.
(Linda Chesick 2:03am February 8, 2016)
My favorite things are spending time with my son and
husband, reading good books, and cookies!
(Rachelle Chang 11:52am February 8, 2016)
I love dancing , reading good books , entering sweepstakes and being with my daughters and grandchildren . No, my significant other doesn't share the same things .
(Joan Thrasher 2:20pm February 8, 2016)
My favorite things: Fishing, crabbing, and camping with my
husband. Also clamming. Sewing and quilting and last, but
not least, reading a good book, like Irene Hannon books
(Lettetia Elsasser 4:13pm February 8, 2016)
Fun things are playing with my grandchildren!!!
(Bonnie Capuano 8:33pm February 8, 2016)
This is super cheesy, but one of my favorite things is
lying down on the grass and looking up at the starry night
sky. There's something beautiful about being in such a
state of serenity with the person you love
(Hylla Jackson 9:25pm February 8, 2016)
Some of my favorite things are: watching "Gone With The Wind" with my daughter during the Thanksgiving holidays, going thrift store treasure hunting with my husband, and the wonderful colors of Fall and the smells of Spring.
(Esther McKinney 11:48pm February 8, 2016)
65 yrs and alone I find myself remembering the fun romance and loving memories

thanks for the chance
(Susan Gannon 9:24am February 9, 2016)
I LOVE MUSIC AND THE SOUNDS OF MY GRANDDAUGHTERS LAUGHING WHEN THEY SPLASH AROUND IN THE POOL IN THE SUMMER, THE SOUNDS OF THE OCEAN AND WATERFALLS. I love to read.
(Mary Branham 1:27pm February 9, 2016)
I don't have a so so I get to enjoy snuggling in bed all by myself. No sharing
involved.
(Laura Gullickson 4:01pm February 9, 2016)
I love to get outside, especially exercising. My husband
is a great sport. He's usually game for anything as long
as we get to spend time together.
(Terrill Rosado 10:20pm February 10, 2016)
My husband shares a love of reading and fishing with me. He
is a good sport and puts up with my love of all things
Disney.
(Maryann Skaritka 12:19pm February 12, 2016)
Registered users may leave comments.
Log in or register now!