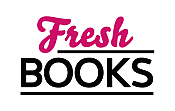 May Books to Delight
Young Adult Musings | History with a Twist
Samantha Randolph
November 20, 2015
One of my favorite genres is historical. I love exploring the different time periods, the cultures, and especially any historical figures if they are involved. However, what I love more than a traditional historical is a historical that mixes things up. Give me some fantasy, paranormal, horror, suspense, and/or magical elements, and I'm one excited reader.
Lately, I've seen some ridiculously awesome books that involve history but also add some twists. From coming back from the dead to re-imagining a historical event differently to throwing in a murder mystery, these three books promise a premise you won't forget.
THESE SHALLOW GRAVES by Jennifer Donnelly

THESE SHALLOW GRAVES

About: From Jennifer Donnelly, the critically acclaimed New York Times bestselling author of A Northern Light and Revolution, comes a mystery about dark secrets, dirty truths, and the lengths to which people will go for love and revenge. For fans of Elizabeth George and Libba Bray, THESE SHALLOW GRAVES is the story of how much a young woman is willing to risk and lose in order to find the truth.

Jo Montfort is beautiful and rich, and soon—like all the girls in her class—she'll graduate from finishing school and be married off to a wealthy bachelor. Which is the last thing she wants. Jo dreams of becoming a writer—a newspaper reporter like the trailblazing Nellie Bly.

Wild aspirations aside, Jo's life seems perfect until tragedy strikes: her father is found dead. Charles Montfort shot himself while cleaning his pistol. One of New York City's wealthiest men, he owned a newspaper and was a partner in a massive shipping firm, and Jo knows he was far too smart to clean a loaded gun.

The more Jo hears about her father's death, the more something feels wrong. Suicide is the only logical explanation, and of course people have started talking, but Jo's father would never have resorted to that. And then she meets Eddie—a young, smart, infuriatingly handsome reporter at her father's newspaper—and it becomes all too clear how much she stands to lose if she keeps searching for the truth. But now it might be too late to stop.

The past never stays buried forever. Life is dirtier than Jo Montfort could ever have imagined, and this time the truth is the dirtiest part of all.
THE CONJURER'S RIDDLE by Andrea Cremer

THE CONJURER'S RIDDLE

About: The Revolution is beginning–and Charlotte may be on the wrong side.

In this sequel to THE INVENTOR'S SECRET, Charlotte and her companions escape the British Empire, but they haven't left danger behind. In fact, if they go against the revolutionaries, they face even greater peril.

Charlotte leads her group of exiles west, plunging into a wild world of shady merchants and surly rivermen on the way to New Orleans. But as Charlotte learns more about the revolution she has championed, she wonders if she's on the right side after all. Charlotte and her friends get to know the mystical New Orleans bayou and deep into the shadowy tunnels below the city–the den of criminals, assassins and pirates–Charlotte must decide if the revolution's goals justify their means, or if some things, like the lives of her friends, are too sacred to sacrifice.

This alternate-history adventure series asks the questions: What would have happened if America had lost the Revolutionary War? And what would people be willing to do to finally taste freedom?
THE DEATH AND LIFE OF ZEBULON FINCH: AT THE EDGE OF EMPIRE by Daniel Kraus

THE DEATH AND LIFE OF ZEBULON FINCH: AT THE EDGE OF EMPIRE

About: May 7, 1896. Dusk. A swaggering seventeen-year-old gangster named Zebulon Finch is gunned down on the shores of Lake Michigan. But after mere minutes in the void, he is mysteriously resurrected. His second life will be nothing like his first.

Zebulon's new existence begins as a sideshow attraction in a traveling medicine show. From there, he will be poked and prodded by a scientist obsessed with mastering the secrets of death. He will fight in the trenches of World War I. He will run from his nightmares—and from poverty—in Depression-era New York City. And he will become the companion of the most beautiful woman in Hollywood. Love, hate, hope, and horror—Zebulon finds them. But will he ever find redemption?

Ambitious and heartbreaking, The Death & Life of Zebulon Finch, Volume 1: At the Edge of Empire is the epic saga of what it means to be human in a world so often lacking in humanity.
Comments
1 comment posted.
Re: Young Adult Musings | History with a Twist

Because I love reading Historical books myself, these are
right up my alley!! I've already put these titles on my TBR
list, and don't know which one I'll read first, but have one
that I'm sort of leaning towards. Thank you for bringing
these books to our attention, because otherwise they might
have slipped through the cracks. These books surely don't
deserve to do that.
(Peggy Roberson 10:02am November 20, 2015)
Registered users may leave comments.
Log in or register now!