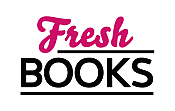 New Year, Great Reads for January
History ReFreshed
Exploring what's "new" on the historical shelves
Keeping the Home Fires Burning
Julia Justiss
October 16, 2015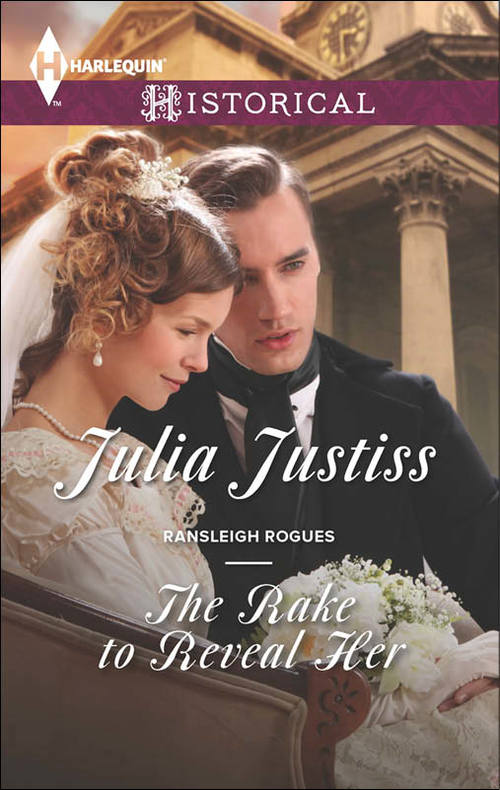 The Rake to Reveal Her
Julia Justiss
AVAILABLE
Ransleigh Rogues #4

May 2015
On Sale: May 1, 2015
Featuring: Dominic Ransleigh; Theodora Branwell
288 pages
ISBN: 0373298323
EAN: 9780373298327
Kindle: B00PQJV0HW
Paperback / e-Book
Add to Wish List

Also by Julia Justiss:
The Awakening of Miss Henley, October 2019
The Earl's Inconvenient Wife, February 2019
A Most Unsuitable Match, October 2018
Forbidden Pleasures, June 2018

Two things historical fiction readers love: historical dramas brought to television, usually by the BBC, and series of books featuring the same characters and settings. In honor of Masterpiece Theater's new fall historical series Home Fires, which highlights the women of one small village and their work to further the war effort in the opening days of World War II, we'll look at three authors who have created series that also focus on Home Front England during war.
THERE'LL BE BLUE SKIES by Ellie Dean

THERE'LL BE BLUE SKIES

Ellie Dean pens the Beach View Boarding House series, currently up to Book Eight. The on- going setting and characters for this series are the South Coast seaside village of Cliffehaven and the boarding house run by warm-hearted Peggy Reilly and her family.

In Book 1, THERE'LL BE BLUE SKIES, sixteen-year-old Sally is evacuated from London's East End with her crippled six-year old brother, Ernie. Frightened of what lies ahead, but knowing she must be brave and take care of her brother—a normal state of affairs, as their good-time-girl mother Florrie often leaves them on their own--Sally is relieved by the warm welcome given to them by the Reilly family. When she finds work to support them and pay for her brother's expensive medicine, it seems life has improved —until Florrie shows up, forcing Sally into a difficult decision.

The rest of the books in the series are:

- FAR FROM HOME
- KEEP SMILING THROUGH
- WHERE THE HEART LIES
- ALWAYS IN MY HEART
- ALL MY TOMORROWS
- SOME LUCKY DAY
- WHILE WE'RE APART

ACROSS THE MERSEY by Annie Groves

ACROSS THE MERSEY

In Annie Groves's five-book Campion Family series, the scene shifts to wartime Liverpool, and the characters are the siblings, children, cousins, friends and sweethearts of twin sisters who grow up to live very different lives.

The series begins with ACROSS THE MERSEY. Snobbish, wealthy Vi and her councilor husband reside in the posher side of town north of the Mersey; friendly, open Jean and her working-class spouse live in the more modest area south of the river. But as war breaks out, both sisters must face agonizing decisions about whether to allow older children to enlist, or send younger ones into the country to safety. With all the traditional certainties of life upended, their younger sister Francine turns up unexpectedly, stirring up the past and creating even more havoc in their lives.

The rest of the books in this series:

- DAUGHTERS OF LIVERPOOL
- THE HEART OF THE FAMILY
- WHERE THE HEART IS
- WHEN THE LIGHTS GO ON AGAIN

LAVENDER ROAD by Helen Carey

LAVENDER ROAD

Helen Carey sets her three-book Lavender Road series in London itself. Inspired by the author's moving into an area of London in which there were several grand houses, but also newer, modest working class homes that obviously had been rebuilt after bombing losses, she envisioned a street that would contain a pub, shops, rows of working-class homes and two grand mansions, and imagined the stories of the people who would dwell there.

In LAVENDER ROAD, the coming of war intensifies the struggles of Joyce Carter to put food on the table, while her rebellious daughter Jen wants only to become an actress, or engage in trysts with her wild boyfriend Sean. Pub owner's asthmatic daughter Katy Parsons hopes the war will prod her parents into letting her train as a nurse, and her rich neighbor's naïve daughter, Louise Rutherford, sees the war as grand and romantic. Another neighbor struggles to resist her attraction to her handsome Irish boarder as her husband tries to cope with being declared unfit to serve.

The two succeeding volumes that follow the loves, struggles, triumphs and tragedies of the inhabitants of Lavender Road are:

- SOME SUNNY DAY
- ON A WING AND A PRAYER

If you've become enthralled by the sights, sounds and stories of the embattled World War II British home front with PBS's Home Fires, be reassured that there are several book series that will allow you to continue dwelling there. (And for those who'd like to continue a video immersion in that world, check out the excellent seven-part series Foyle's War, starring the brilliant Michael Kitchen.)
Keep Calm and Carry On!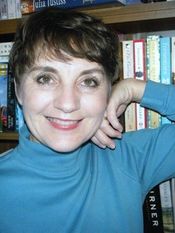 After twelve years as a vagabond Navy wife, an adventure that took her from Virginia Beach, VA, to Monterrey, CA, to Tunis, Tunisia to Oslo, Norway and back, Julia Justiss followed her husband to his family's East Texas homeland. On a hill above a pond with a view of pasture land, they built an English Georgian-style home. Sitting at her desk there, if she ignores the summer heat, she can almost imagine herself in Jane Austen's Regency England.
In between teaching high school French and making jaunts to visit her three children (a Seabee in Gulfport, MS, a clothing buyer in Houston and a mechanical engineer in Austin, TX) she pursues her first love—writing historical fiction.
Website | Pinterest | Facebook | Blog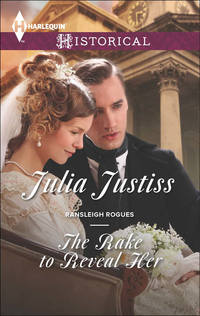 The soldier next door...
Dominic Ransleigh lost more than his arm in battle—he lost his reason for living. Returning to his family seat, he shuns all society. If only his beautiful, plainspoken tenant, Theodora Branwell, wasn't so hard to ignore-
Since her fiancé's death on the battlefield, Theo's devoted herself to caring for soldiers' orphans. She's powerfully attracted to Dom, but knows all too well the consequences of temptation. Is Theo, who's survived so much, brave enough to reveal her secret to her handsome, wounded neighbor?
Comments
3 comments posted.
Re: Keeping the Home Fires Burning

All of these books sound good. I love reading Historical
fiction from this time period, and having them take place
from across the pond is an added plus!! Thank you for
coming here today and letting us know about these books!!
I've put them on my TBR list.
(Peggy Roberson 3:08pm October 17, 2015)
Hey admin! Well, as you discus about love so many couples
close by it before they do not understand what my partner
wants to me. And lots of sites are presenting what guides
by Video Production |
Vid Wonders. So each guy has opportunity for covering
their life otherwise he/she lost their life partner.
(Alex Sam 6:49am March 31, 2016)
Hey administrator! All things considered, as you plate
about adoration such a large number of couples near to it
before they don't comprehend what my accomplice needs to
me. Furthermore, bunches of locales are showing what
guides by Video
Production | Vid Wonders. So every person has open
door for covering their life else he/she lost their life
accomplice.
(Alex Sam 6:53am March 31, 2016)
Registered users may leave comments.
Log in or register now!