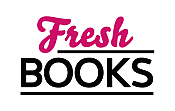 New Year, Great Reads for January
History ReFreshed
Exploring what's "new" on the historical shelves
Downton Abbey Part Two
Patricia Salcedo
August 25, 2014
The Rake to Redeem Her
Julia Justiss
AVAILABLE
Spy? Seductress? Damsel in Distress? Will Ransleigh is just the rogue to discover what's beneath Elodie Lefevre's alluring facade!
Ransleigh Rogues #2

March 2013
On Sale: March 19, 2013
Featuring: Will Ransleigh; Elodie Lefevre
288 pages
ISBN: 0373297335
EAN: 9780373297337
Kindle: B00ALTVNJM
Mass Market Paperback / e-Book
Add to Wish List

Also by Julia Justiss:
The Awakening of Miss Henley, October 2019
The Earl's Inconvenient Wife, February 2019
A Most Unsuitable Match, October 2018
Forbidden Pleasures, June 2018

Can't get enough of Downton Abbey fiction? Here's a new lineup of contenders for your English upstairs-downstairs addiction.
CAVENDON HALL
| | |
| --- | --- |
| CAVENDON HALL | Historical fiction fave Barbara Taylor Bradford enters the lists with CAVENDON HALL. An Edwardian epic set at the Yorkshire manor of the title, the novel follows the lives of the Inghams, the Earl of Mowbray and his family, and the Swanns, who have lived nearby and served the earls for centuries. The story begins just before World War I, as Charles Ingham, the sixth Earl, and his wife Felicity are about to present their daughter Lady Daphne at court. Their efforts are assisted by the earl's valet, Walter Swann, and his wife Alice, dressmaker to the countess and her daughters. Devastating secrets, love, honor, loyalty and betrayal unleashed in this time of uncertainty will change the both families and their interactions forever. |
RUTHERFORD PARK
RUTHERFORD PARK

Elizabeth Cooke offers a two-book tale, beginning with RUTHERFORD PARK.

In 1913, Lady Octavia Cavendish lives in the Yorkshire estate of the title's name with her husband William and their children. Although all appears well on the surface, the attempted suicide of a housemaid will reveal secrets about her husband and her marriage that force Octavia to confront the truth of her life. The gathering storm of war brings hard choices to her son, who dreams of becoming a pilot, her daughter, who would like to escape family obligation and marry for love, and their servants, who now have alternatives to living their entire lives belowstairs at an aristocratic estate. In a world at change, nothing at Rutherford Park or the mills and villages that sustain it will remain the same.
THE WILD DARK FLOWERS
| | |
| --- | --- |
| THE WILD DARK FLOWERS | Elizabeth Cooke returns to the world of Rutherford in THE WILD DARK FLOWERS: A NOVEL OF RUTHERFORD PARK. Picking up the story in May of 1915, we find William and Olivia still together in an alliance of duty, while their son shatters their expectations by joining the Royal Flying Corps. As war moves into their world, the relations between husbands, wives, lovers and children both upstairs and down are shaken and tested, forcing a way of life that changed little over the centuries to evolve in new directions. |
SOMEWHERE IN FRANCE
SOMEWHERE IN FRANCE

Jennifer Robson's SOMEWHERE IN FRANCE explores the Great War from a closer perspective.

Just before the outbreak of World War I, Lady Elizabeth Neville-Ashford meets her brother's best friend, Scottish surgeon Robert Fraser. Different from the Society boys who pursue her, Robbie listens sympathetically to Lilly's dream of becoming more than a debutante--of traveling, studying, and marrying for love. Determined to break up the budding affair, Lilly's mother privately tells Robbie that Lilly is about to be engaged.

The war breaks out, sending Robbie, her brother Edward, and most of the young men Lilly knows abroad. Wanting to do something, she defies her parents, learns to drive, moves to London and eventually becomes an ambulance driver for the new Women's Army Auxiliary Corps. At a field hospital in France, Lilly meets Robbie again. With shells literally exploding all around them as Lilly drives her evacuees from the front to the hospital, Robbie tries to keep his distance and keep her safe. But in a war that changes everything, there is no safe haven; life--and love--will never be the same.
NETHERWOOD
NETHERWOOD

Jane Sanderson creates another novel of the clash--and cohesion--between upstairs and downstairs in NETHERWOOD.

It's 1903 in Yorkshire. Lord Hoyland, Earl of Netherwood, channels the wealth earned from coal mines to maintain his splendid estate, his wife and daughters, and his irresponsible heir, Tobias. Eve Williams, wife of one of his miners, cleverly manages their small income and cares for the family. When striking miners are evicted, the local reverent asks Eve to take in the widowed Anna and her children.

Then tragedy strikes, making Eve a widow as well, and the two women band together to safeguard their children and their community. The gap between upstairs and downstairs begins to close in a clash of forbidden love as events both tragic and romantic bring the two worlds together in ways that will change them both forever.
RAVENSCLIFFE
RAVENSCLIFFE

Jane Sanderson's story continues in RAVENSCLIFFE.

It's 1904, and Russian émigré Anna Rabinovich wants to convince her good friend Eve Williams to move into a Victorian villa—Ravenscliffe—across the square from Netherfield Hall, the grand manor of the earl who owns the mines that employ most of the countryside. While the earl and his wife prepare for the visit of King Edward, Anna strikes up a friendship with Amos Sykes, who proposed to her friend Eve the year previous.

The arrival of Eve's brother Silas further breaks down class boundaries in a world where a rising mercantile middle class and the emerging independence of women are eroding the ancient power and privilege of the aristocracy. With Lady Henrietta, daughter of the noble house, chafing at the conventions of expected behavior, Amos pursuing his union activities, and the earl's heir Tobias creating problems, Sanderson vividly paints a picture of a world where the roles of noble and commoner continue to change in radical new directions.

To finish off our look at Downtonesque fiction, how about a title that bridges the old world and the new?
THE ASHFORD AFFAIR
THE ASHFORD AFFAIR

THE ASHFORD AFFAIR by Lauren Willig uses the favorite literary fiction trope of the member of the current generation uncovering a dark family secret that links her to a heroine of the past.

In this case, it's hotshot New York lawyer Clementine Evans who, after a suddenly broken engagement, learns a secret at the ninety-ninth birthday of her grandmother Addie that leads her on a journey into the past.

The orphaned Addie was taken in by her aristocratic aunt and uncle, to be raised at Ashford Park with her cousin Bea. Becoming as close as sisters, the friendship between two endures through relationships, crises, and the war that changes life in Europe irrevocably, until their bond is tested by a love stronger than sisterhood. The clash of present and past plays out upon a vivid canvass that takes the reader from the concrete canyons of Manhattan to the hills of Kenya and back.
Comments
No comments posted.

Registered users may leave comments.
Log in or register now!