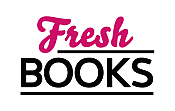 Finish off the year with great December reads
History ReFreshed
Exploring what's "new" on the historical shelves
The World of Downton Abbey
The Rake to Redeem Her
Julia Justiss
AVAILABLE
Spy? Seductress? Damsel in Distress? Will Ransleigh is just the rogue to discover what's beneath Elodie Lefevre's alluring facade!
Ransleigh Rogues #2

March 2013
On Sale: March 19, 2013
Featuring: Will Ransleigh; Elodie Lefevre
288 pages
ISBN: 0373297335
EAN: 9780373297337
Kindle: B00ALTVNJM
Mass Market Paperback / e-Book
Add to Wish List

Also by Julia Justiss:
The Awakening of Miss Henley, October 2019
The Earl's Inconvenient Wife, February 2019
A Most Unsuitable Match, October 2018
Forbidden Pleasures, June 2018

Can't get enough Downton Abbey? Although Downton-like fiction is still rarer than the more literary multi-generation family secret-type (don't worry; more new Downton-type stories are coming) here are a few suggestions to keep you going between seasons.
THE AMERICAN HEIRESS
| | |
| --- | --- |
| THE AMERICAN HEIRESS | Trading on the theme of the famous poem with the English title's name, this novel follows the story of Cora Cash, whose mother carries her to England in the exodus of Vanderbilt-rich Americans seeking titled husbands. With her beauty and charm, she catches the prize of the Season, Ivo, Duke of Wareham. But English society holds a plethora of traps for unwary "colonials" and her brooding, secretive husband harbors dark desires of his own. Is the glamorous position her wealth bought her truly worth the price? |
Fay Weldon's Habits of the House series
| | |
| --- | --- |
| HABITS OF THE HOUSE | HABITS OF THE HOUSE begins in 1899 when, after some unwise trading on the stock market, Lord Robert faces financial crisis. The best solution seems to be finding a rich bride for his son Arthur. Minnie, the beautiful Chicago socialite with an enormous dowry and a slightly tarnished reputation, may just be the answer--though his wife Isobel, Isobel's maid Grace, Arthur's sister Rosina, and Arthur's mistress may not agree. |
| | |
| --- | --- |
| LONG LIVE THE KING | The second book continues the Dilberne family's story in 1901. Thanks to the new bride's money, the Dilberne fortune has been restored and their historic home, Dilberne Court, saved from the auction block. Minnie, though happy in her marriage, struggles to adapt to her new role as the next Countess under the controlling guidance of her mother-in-law, Lady Isobel. While involved in the preparations for the coronation of Edward VII, Lord Robert and his wife are faced with determining the future of their recently-orphaned niece Adela. As they debate whether to take her in or keep her in school, Adela runs away. Joining a traveling band of spiritualists, she has a run-in with the future king that will change all their lives. |
| | |
| --- | --- |
| THE NEW COUNTESS | In the final volume of the trilogy, the Diberne estate is preparing for a visit from recently-crowned King Edward. Along with that challenge, Minnie wrestles with Lady Isobel over the upbringing of the heir, Minnie and Arthur's son, James. Further complicating matters, Minnie's opinionated mother arrives from America, spiritualist Adela returns, and a new crisis looms for the Dilberne finances. |
T.J. Brown's Summerset Abbey trilogy
| | |
| --- | --- |
| SUMMERSET ABBEY | The first book introduces Rowena Buxton, her younger sister Victoria, and Prudence Tate, the daughter of a governess, who were brought up as equals in the Bohemian household of Sir Phillip Buxton. When Sir Phillip dies and the family estate is inherited by their uncle, Prudence is banished below stairs "where she belongs" and the two Buxton girls are pressed to conform to the norms of Edwardian society. But with their uncle's dictums running counter to what she grew up believing, Rowena finds herself drawn to a secret protest movement, Victoria resists giving up her "unladylike" desire to become a botanist, and Pru struggles to find the place she truly belongs. |
| | |
| --- | --- |
| A BLOOM IN WINTER | Set a year later in 1914, A BLOOM IN WINTER continues the story of the three young women. Victoria finds herself drawn to the Women's Suffrage movement, while Rowena, still feeling guilty for allowing her sister Pru's reduction to servant status, throws herself into a fascination for flying and a romance with a handsome pilot. Determined to escape a life in service, Pru weds a young veterinary student. But living in poverty in a shabby London flat, she wonders if she has made the correct choice. |
| | |
| --- | --- |
| SPRING AWAKENING | The final volume of the trilogy follows the sisters and their friend Pru into World War I. Described as "vividly evoking both time and place with authentic dialogue and richly detailed settings," this series explores the clash between tradition and progress as the role of women in nineteenth century evolved into the modern age. |
Phillip Rock's Greville Family Saga
The craze for all things Downton has led to the re-release of an older trilogy that was a classic of the multi-generational family saga. A cautionary note: this is also a "classic" historical novel which, since it deals with the years from World War I through World War II, contains a lot of what one Amazon reader disparagingly called "boring war stuff." If you like your Downton minus battles scenes and military history, these books might not be for you. But if you love family drama AND a rich historical context, Phillip Rock's series might be just your cup of Edwardian-to-WWII tea.
| | |
| --- | --- |
| THE PASSING BELLS | Rock debuts his epic with THE PASSING BELLS, which introduces the family and household of Anthony Greville, 9th Earl of Stanmore, master of the vast estate of Abingdon Pryory. Beginning in 1914, when the earl and his wife's chief worries are the success of their daughter Alexandria's debut and the fear that their son and heir Charles wants to marry a rich but untitled local girl, the novel progresses through 1920. Along the way, the idyllic life of hunting, debuts and lawn parties disappears as young men go to war, peers and commoners work together for a common cause, permanently blurring traditional class barriers, and the horrors of trench warfare--vividly depicted by Rock--change forever all who experience it. Among the large cast of characters are the countess's journalist nephew from Chicago, Martin Rilke, family friend Captain Fenton Wood-Lacey of the Coldstream Guards, another family friend with a plain daughter, Winnie, who yearns for the dashing Captain Wood-Lacey, new maid Ivy Thaxton and chauffeur Jamie Ross. |
| | |
| --- | --- |
| CIRCLES OF TIME | The second book picks up the story at the beginning of the Jazz Age. The War to End All Wars is over, but its terrible effects linger. Grappling with the amnesia and shell shock of his son Charles, Anthony Greville views with dismay the breakdown of the morals and traditions that have guided his life, not the least the return of his daughter Alexandria with a son from her long-term liaison with an Irish doctor. His nephew Martin Rilke, now a well-known journalist based in London, watches with alarm the disturbing events unfolding in Germany, and family friend Fenton-Lacy suffers banishment to remote frontier posts. A vivid depiction of the period's rapid changes in societal mores and expectations, the novel also recreates the complex web of political and diplomatic events that will soon lead the world back to another war. |
| | |
| --- | --- |
| A FUTURE ARRIVED | CIRCLES OF TIME ended at Christmas of 1923; the final installment, A FUTURE ARRIVED, begins in 1930. Anthony and Hanna Greville are now in their seventies, and the novel focuses mainly on the activities of their grandchildren's generation. As a new war looms, the war-wounded Charles, now headmaster of Burgate House School, must deal with students like Derek Ramsey, who is determined to join the military, as is his friend Colin, Alexandra's son, who returns from America to become a pilot for Britain. Ivy's brother and Martin Rilke's brother-in-law, Albert, about to begin university, decides instead to follow Martin into journalism. Fenton and Willie's girls, twins Jennifer and Victoria and youngest daughter Kate, enter romantic entanglements with some of the men and split over pro- or anti-war activities. As with the previous volumes, Rock paints his characters' lives upon the canvas of the global political and military events that push a reluctant nation and a new generation into another world war. |
Social History
| | |
| --- | --- |
| TO MARRY AN ENGLISH LORD | For an informative glimpse into the lives of the real heiress Coras who took ship for England in search of titled gentlemen, you might try TO MARRY AN ENGLISH LORD. Armed with new wealth amassed after the Civil War, a number of determined mamas brought their well-dowered daughters to England, drawn by the allure of titles, castles, and a society that was "more stimulating and more permissive, more leisurely and more sophisticated than Old New York." The book provides gossipy details about the lives of the rich in both Old World and New, along with social commentary and historical tidbits. Period photos compliment the profiles of the American ladies and their English lords. |
| | |
| --- | --- |
| ROSE: MY LIFE IN SERVICE | And to round out the picture, how about a true story of the downstairs half of Downton? Though her experiences occurred a generation later than Downton Abbey's Anna's, Yorkshire country girl Rose Harrison's memoir of her life as a lady's maid, including 35 years with Lady Astor (another American heiress who caught a titled British husband) is full of intimate detail. Charged with safeguarding her mistress's valuable wardrobe (fashions lovingly described,) furs and jewelry, a serious responsibility, Rose served her employer not only at home, but also on all her travels, giving a view into the workings of a number of great aristocratic establishments. In straightforward detail, Rose describes a vanished world of butlers, under-butlers, footmen, "odd men" and "link men," housekeepers, parlor maids, cooks and kitchen maids, from pre-World War II through the deprivations of the war and the much-changed post-war Britain. A fascinating glimpse into the real world of Bates and Anna, Daisy and Mrs. Patman. |
Comments
No comments posted.

Registered users may leave comments.
Log in or register now!