Tule Publishing is excited to announce the release of our Copper Mountain Christmas Collection, featuring talented authors and heartwarming Christmas stories. Starting the holiday season off right are the first novellas, A COWBOY FOR CHRISTMAS by Katherine Garbera and HOME FOR CHRISTMAS by Melissa McClone.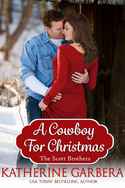 Annie Prudhomme never expected to be back in Marietta, MT and her family is fond of reminding her that she left them and the town behind in search of better things. A humiliating divorce that cost her everything she'd gained has driven her back home and her family isn't about to welcome her back into the fold. Carson Scott never forgot Annie or the way she left. Now that she's back in town he's realizing that the old flame still burns hot but he can't risk his heart the way he did last time. Being trapped together during a December snowstorm gives them a chance to rekindle their romance but is Annie back for good or is she just looking for a cowboy for Christmas?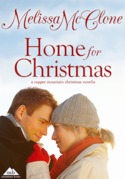 Rachel Murphy loves the scent of gingerbread baking almost as much as she enjoys creating custom edible houses at Christmas time. Enter Nate Vaughn, handsome venture capitalist turned Montana dude ranch owner and her brother's boss. Nate's commercial kitchen is perfect for the baker. And he thinks she might be perfect for him...as a business partner. After being burned by a celebrity baker, Rachel's wary of Nate's interest in her gingerbread houses, not to mention his mistletoe kisses. She should leave the Bar V5 ranch and return to Arizona. Or can Nate convince her she's already home?
Check out these two wonderful novellas exclusively on Amazon.
A COWBOY FOR CHRISTMAS | HOME FOR CHRISTMAS
Learn more about Copper Mountain Christmas
No comments posted.