Kathleen Y'Barbo | Pinkerton Agents, Inventions, and the Charming Villain

May 21, 2013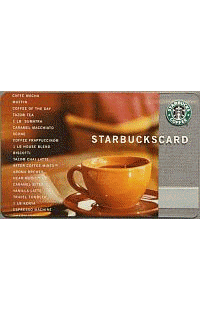 Giveaway includes
Will Tucker is a handsome fellow with enough charm and drop-dead good looks to gain more than one wealthy fiancé. And he does. Not exactly hero material, is he? That's because Will Tucker, the subject of my new Southern-with-a-dash-of-Steampunk historical series The Secret Lives Of Will Tucker is not the hero. He's the villain.  
Writing a series with a villain at its center is a departure for me. In the past, I have centered stories on a location, such as the fictional city of Latagnier, Louisiana where I set seven tales of Cajun life spanning the late 1800s to the present day beginning with BAYOU BEGINNINGS and ending with BUILDING DREAMS. Or perhaps the series would follow characters who interacted in all the stories. My Women of the West series, currently an e-book 3-in-1 called ROCKY MOUNTAIN HEIRESSES, followed this pattern with the first story, The Confidential Life of Eugenia Cooper, centering on Eugenia and subsequent novels Anna Finch and the Hired Gun and The Inconvenient Marriage of Charlotte Beck telling the tales of Eugenia's friend and stepdaughter.
Thus, taking on the telling of the story of Will Tucker, the charming and smooth-talking chameleon with the dubious intentions was new territory to me. In order to write heroines who would be fooled by this fellow and yet not appear to be less than worthy of their stories, I had to find that combination of good intentions and strong will. In the first story of the series, FLORA'S WISH, I created a Natchez belle who sets out on a course that, at first, appears quite self-serving. When her efforts to marry in order to see that her family's land does not pass to unfavorable hands put her in the cross-hairs of a Pinkerton investigation, she is not deterred. MILLIE'S TREASURE, the second book in the series, pits a bluestocking Memphis socialite whose interest in science and literature has her longing to escape her gilded cage against yet another Pinkerton agent determined to catch Will Tucker and bring him to justice. Finally, in SADIE'S SECRETS, a lady Pinkerton adds her investigative efforts to the ongoing case only to find that a certain Brit straight out of Scotland Yard is a dead ringer for the suspect, and he's looking for Tucker, too. Add to this the fact that the Pinkerton agents are inventors who come up with the most interesting gadgets, including a flying machine, bullets that shoot filament wire allowing a person to scale walls, and, well...I digress.
So what becomes of a villain who is so likeable that women fall for him and men don't mind calling themselves his friend? As I wrote the tales of Flora and Millie, and even as I began Sadie's story, I wasn't sure how I could pull off an ending worthy of such a fellow. In the end, Will himself determined his fate. Without giving anything away, I will say that the villain can sometimes play the hero, too.
One commenter will win a copy of FLORA'S WISH and a beautiful Dayspring mug & a Starbucks card valued at $10.00.
Comments
56 comments posted.
Re: Kathleen Y'Barbo | Pinkerton Agents, Inventions, and the Charming Villain

I generally am a fan of Southern Lit but your new release set in the West is appealing as well. And, oh, how my son would love the Starbucks card!
(Susan Coster 6:04pm May 21, 2013)
I love the premise of the story, it sounds great.
(Rita Wray 6:06pm May 21, 2013)
This sounds like a really good book :) I love reading about the Southern states.
(Aimee Robison 6:22pm May 21, 2013)
love the concept of a Lady Pinkerton. Thank you for sharing your stories.
(Phyllis Lamken 6:47pm May 21, 2013)
I find the "Southern Belle" life such a seductive era and can't wait to get my
hands on Floras Wish and Millie's Treasures! And since I am currently
recouping from surgery I have been reading everything I can get my hands
on (more than usual)!
(Sherri Goodner 6:50pm May 21, 2013)
These books sound wonderful! Page turners for sure! Thanks
for sharing Kathleen!!
(Robin Weiss 7:41pm May 21, 2013)
Steampunk seems the genre in fashion at the moment.
Zoe Archer also has a series featuring Steampunk
(Cecilia Rodriguez 7:44pm May 21, 2013)
Sounds like an interesting twist~ Setting-wise as well as characters and I am looking forward to reading "Flora's Wish" ~ Thank you for the opportunity ~ Happy Reading and Writing~Cheers~ Elizabeth
(Elizabeth MacGregor 7:59pm May 21, 2013)
This sounds like an exciting book, I'd love to read it.
(Wilma Frana 8:47pm May 21, 2013)
Sounds like a terrific book! :) Will look for it!
(May Pau 10:02pm May 21, 2013)
Would love to read it! :)
(Lazydrag0n Puff 10:26pm May 21, 2013)
this book sounds really great..would love to read about other parts of the country and when done share it with my friends..so many would enjoy if i won...thanks
(Kimberly Hoefs 12:09pm May 22, 2013)
I think it is fun to watch a villain become a hero!
(Cheryl Castings 12:31pm May 22, 2013)
I am new to this genre, and your book looks especially good; have been trying to find a few authors to follow.

Maybe I will get the chance to win a copy of the book and find out about this type of writing. Thank you.
(Cynthia Blain 12:58pm May 22, 2013)
I haven't read many in this style, I tend to pick the time travel, and quirky romances, very interested in your style it sounds unique and interesting!
(Darci Paice 2:30am May 22, 2013)
my book club, as well as i, would surely love reading this.
(Mal Kaplan 8:00am May 22, 2013)
This looks like a book I'd love to read! Thanks!!
(Bonnie Capuano 8:12am May 22, 2013)
Sounds like a book that I would really enjoy. Thanks.
(Dianne McVetty 8:26am May 22, 2013)
I would really enjoy reading your book. Thanks !
(Margie Young 8:31am May 22, 2013)
I'm looking forward to how the villain plays the hero.
(Pam Howell 8:39am May 22, 2013)
sounds like a fantastic book!
(Johanna Bouchard 9:19am May 22, 2013)
this sounds like a great book i love reading the romance like
the true romance types of books.
(Denise Smith 9:21am May 22, 2013)
I love your books, true romantic at heart!
(C Culp 10:05am May 22, 2013)
This book sounds great - and thank you for the chance to win a copy. Best of luck with it.
(Nancy Reynolds 10:22am May 22, 2013)
This sounds great and to be able to win and get a cup of coffee sounds like heaven.
(Cathy Thomas 10:28am May 22, 2013)
Love books that are set with the woman having to essentially
save the family.
(Tawnya Bentley 10:32am May 22, 2013)
This looks like a book that could win an Annie Oakley
award for really hitting the mark.I'd love to check it out!
(John Dallal 10:36am May 22, 2013)
Read about the Pinkertons before. Sounds very interesting. Thanks
(Marguerite Beal 10:42am May 22, 2013)
Cannot lie, I just love the cover. Looking forward to reading. Thanks
(Marguerite Beal 10:45am May 22, 2013)
I love everything about your book - from the cover, to the setting of the story, since I love books that are set in the South, to the characters, to the set-up of the book. I love the spin of the story, and feel for the victims of the book, actually, although at this point I don't know if they're victims or not without reading the book. It's quite an interesting spin, and I can't wait to read it!! I'm actually so excited about your book, that my thoughts are all over the map, and coming quicker than what I can put down on the page!! I hope I made some sense as to how much I would love to read your book, and I want to Congratulate you on a book that came out just in time for some great Summer reading!!
(Peggy Roberson 10:52am May 22, 2013)
sounds like a good read
(Patricia Wagner 11:20am May 22, 2013)
Your book sounds great. I love reading books about different parts of the country. It allows me to read about places I'll never visit.
(Carol Woodruff 11:36am May 22, 2013)
Sounds like a wonderful read- great setting, love the cover
and the synopsis sounds right up my alley!
(Amanda Ray 12:05pm May 22, 2013)
I am captivated with this beautiful novel. It is special and
resounds with me. The setting, the cover, the colors and the
story are exceptional.
(Sharon Berger 12:14pm May 22, 2013)
I was an Antebellum Plantation Owner's daughter in a former life...
(Kelli Jo Calvert 12:23pm May 22, 2013)
Oooh, I like how you describe your villain. And how did I miss a whole series set in Louisiana? I'll have to go back and check. Thanks for visiting.
(G S Moch 1:38pm May 22, 2013)
This sounds marvelous! I love the location, the villain sounds like fun and Pinkertons(?). I can't wait to read this.
(Irene Menge 4:52pm May 22, 2013)
I think that a bad boy always is endearing bc of what he is
... but also if he meets his match in her .... and realises he
could have anyone or anything but the one thing he doesnt want
to lose is .. Her
and would give up anything for her
(Rachael Kennedy 6:11pm May 22, 2013)
thinking great
(Kent Cook 6:50pm May 22, 2013)
Sounds like a aummer must read to me!
(Christine Didyk 7:04pm May 22, 2013)
i love to read them and then i like the cover and info on the book great one
(Desiree Reilly 9:21pm May 22, 2013)
Wow, Congrats on your 3 books: Flora's Wish, Millie's
Treasure and Sadie's Secrets are all based around the
villain Will Tucker and the lady Pinkerton and others after
him and then he can change and become a hero too. How
exciting those books must be. I would love to read them and
win them too. Thank You, Cecilia CECE
(Cecilia Dunbar Hernandez 10:09pm May 22, 2013)
Another story to look forward to thank you!!
(Mary Preston 10:59pm May 22, 2013)
A villain who atoned for his crimes and redeemed himself is a lovable character. I don't think any one could hate him if he proves himself and sacrifice himself to save someone or a town of people. Looking forward to reading the book.
(Kai Wong 12:20pm May 23, 2013)
book story sounds great.
(Kent Cook 7:01am May 23, 2013)
Perhaps there's something wrong with the categories of hero
and villain, in fact.
(Mary Ann Dimand 7:51am May 23, 2013)
i love books that are romantic and i love to read romance
books in the time period like the years 1800 and 1700 1600
periods love the hero also must have a hero in it love to
read these types of books
(Denise Smith 8:43am May 23, 2013)
this sounds like an awesome series to dive into! with some starbucks to boot!
(Kristie Jacobs 9:43am May 23, 2013)
A style that i'd like to try out. Thanks for the chance.
(Mary Hay 10:46am May 23, 2013)
Sounds like a great series to read. Hope I win.
(Sarah Bauman 3:59pm May 23, 2013)
Books sound great. I would love to win. Thanks.
(Michele Hayes 5:12pm May 23, 2013)
This series sounds exciting and one I definitely would like to get started on. Covers are beautiful too!
(Linda Luinstra 6:27pm May 23, 2013)
Sounds like my kind of book.
Thanks for the insight about how you come about ending the
interesting sounding book.
(Dayle Butler 6:52pm May 23, 2013)
Enjoyed reading your blog. You write book that have a special appeal.
(Sheila True 8:57pm May 23, 2013)
Wow - this is certainly different to have the villian be
constant in a series - makes me curious to read about it.
(Diane Sallans 10:26pm May 23, 2013)
I presume the villian gets his comupance...Right?
(Gladys Paradowski 10:55pm May 23, 2013)
Registered users may leave comments.
Log in or register now!