R.C. Ryan | Latest book in Wyoming Sky series available today

February 26, 2013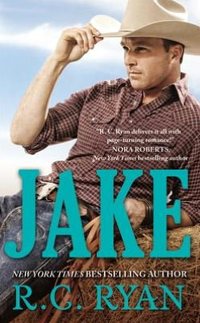 Wyoming Sky #3

February 2013
On Sale: February 1, 2013
Featuring: Jake Conway
448 pages
ISBN: 1455502448
EAN: 9781455502448
Kindle: B008EMSZG2
Paperback / e-Book
$7.99
Add to Wish List

Also by R.C. Ryan:
Mirror, Mirror, October 2013
Jake, February 2013
Josh, October 2012
Quinn, March 2012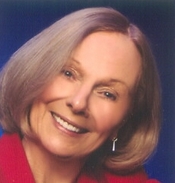 Under the Wyoming sky you'll find three Conway brothers: Quinn, Josh and Jake.
Don't miss Jake's story available today
A WYOMING SKY NOVEL
Wild at Heart . . .
Jake Conway is good with his hands. A veterinarian known for his gentle touch, he's also the most eligible bachelor in Wyoming. But like any wild animal, Jake longs to roam free . . . until a sultry redhead with a smile from here to heaven turns up in town.
When her estranged father dies, Meg Stanford inherits his rustic ranch-and all the painful memories that come with it. She's determined to settle the estate and face down the ghosts of her past. But a series of midnight break-ins have Meg running from the ranch-and into the arms of the sexy cowboy next door. As their passion grows hotter, the attacks grow bolder. Can Jake keep her safe, or will he lose the only woman he's ever loved?
Meet the Conway Brothers...Wyoming Sky
What do you think about the Conways? Or do you like western men? One commenter will win JAKE
Comments
53 comments posted.
Re: R.C. Ryan | Latest book in Wyoming Sky series available today

Yes, I was raised on a farm in Kansas and love being around
animals and yes, love western ranch style men too. Thanks for
the fantastic contest and I Pray that I win this fantastic
book. Thanks, Cecilia CECE
(Cecilia Dunbar Hernandez 12:11pm February 26)
Those Country boys were taught to treat a woman right, By their Mama's!! Looks like I have been reading the wrong books! Would love to win and start a New Hobby.
(LeAnn Knott 12:25pm February 26)
I love western men. They seem so brave and rugged and only half broke.
(Kathleen Yohanna 2:00am February 26)
Yes, really like western men as they are hard working, seem to respect women,and like to have a good time.anpa@gmail.com
(Ann Quin 2:41am February 26)
Love western men jake is the bomb after all anyone who has the same
name as my grandson cannot be bad
(Ava Curtis 3:14am February 26)
I have only recently started reading western romances and I'm hooked -
both historical any contemporary. There's a mystic that's particular to
rugged western men that you just can't go past.
(Chris Coulson 6:18am February 26)
I enjoy family series.
Blessings,
Marjorie
(Marjorie Carmony 6:24am February 26)
I enjoy western romances and the guys on your covers look like genuine sturdy working men, not oiled and buffed bodybuilders. You get my vote for that alone!
(Clare O'Beara 7:21am February 26)
Gosh, Josh looks like Deacon from the t.v. show Nashville.

I love cowboy stories. Have not read any yet from this series. Count me in please.
(Pat Lieberman 7:30am February 26)
I really like a family series. I love to see hoe everything ties together. If
there are cowboys involved that's even better!
(Debbie Rudder 8:33am February 26)
..looks...good...
(Kent Cook 9:09am February 26)
I have not read this series but have always had a thing for
cowboys. They are always just so...manly!
(Melissa Robinson 9:47am February 26)
I love to read western like this...thanks!!
(Bonnie Capuano 9:50am February 26)
Westerns and cowboys are always captivating and real treat.
(Sharon Berger 9:51am February 26)
I have always love cowboy and Western books. I'd love to win this one.
(Wilma Frana 10:18am February 26)
I've not read any of these books - but I don't know how I missed them as I love books with western theme and/or cowboys. Thanks for the chance to win a copy. But now that I know about them, I'll be getting them to read. yee-ha.
(Nancy Reynolds 10:44am February 26)
Thank you for the opportunity to win this. Western boys.... Erm, yes!
(Liesl Lane 10:54am February 26)
Those western boys all look yummy! Thanks for the chance to win!
(Sue Galuska 10:55am February 26)
would love to win and read
PICK ME
(Pamela Faye Howell 11:00am February 26)
Western men are the best go jake
(Ava Curtis 11:08am February 26)
I do enjoy reading western novel. Thanks.
(Dianne McVetty 11:30am February 26)
I really like the western novels. The men are strong and rugged but usually really nice.
(Pam Howell 11:37am February 26)
I love cowboy stories. Would love to read all three books.
(Susan Falkler 12:11pm February 26)
I love cowboy stories---they are just the best.
(Sue Farrell 12:15pm February 26)
Hi, R.C.! You are a new author for me. I love cowboys. They stay busy and buff with their ranching. I believe that most are honest and hardworking men. I loved your excerpt of Jake. I will have to read all 3 of the Conway brothers stories. Thanks for the giveaway!
(Cathy Phillips 12:16pm February 26)
Thank you for your post and giveaway, R.C. Yes, I love cowboys!

Some romance readers go for billionaires; some for dukes; some for vampires. But I prefer a hero who's down to earth, close to the elements, rugged on the outside and tender on the inside. One who lives by a code of honor, who can and will act in a manner that's truly heroic. Of all the popular types of male leads in romances nowadays, cowboys---in the broad sense---are the ones most likely to fill this bill.

Good luck with "Jake" and your upcoming releases!
(Mary Anne Landers 1:15pm February 26)
The books sound great! The guys look great! I could do without the mustache!
We all know guys have muscles--thanks for the shirts!
(Sandra Spilecki 1:19pm February 26)
I enjoy books with a western man like Jake as the hero.
(Anna Speed 1:38pm February 26)
Oh I love cowboys... have to make note to add these brothers to my want list. Sounds great... wonderful covers! :)
(Colleen Conklin 2:06pm February 26)
RC is a new ahtuor for me, too - cool - I love "meeting" new authors!
(Felicia Ciaudelli 2:10pm February 26)
I love stories about veterinarians, and considering that this story takes place in Wyoming, along with the fact that it's a love story, you have my full attention - hook, line, and sinker!! The cover is hot, too!! (wink) I am looking forward to reading your book very much, and catching up with the others. I'm behind with my reading, and now that we're supposed to get hit with another winter storm where I live, what would be a better way to spend some time than watching the snow fall out of my window, reading a hot romance novel, and having a cup of hot chocolate, while my kittens keep me company, and my Husband sits nearby, watching his movies!! To me, the book would be heaven!!
(Peggy Roberson 2:42pm February 26)
This is the kind of series I love - strong rugged men who are
family!
(Diane Sallans 2:57pm February 26)
I love western men although I have never had a personal relationship with one, but never say never maybe there is still time.
(Shirley Younger 3:10pm February 26)
jake sounds good, thanks
(Debbi Shaw 3:14pm February 26)
Cowboys are AWESOME! They have respect and heart.
(Bj Gaskill 3:32pm February 26)
Love cowboys. Tight jeans and all!
(Vicki Hancock 4:24pm February 26)
I like cowboys.
(Kathy Fowler 4:57pm February 26)
LOVE READING YOUR BOOKS THEY ARE MARVELOUS.. I LOVE COWBOYS
THEY ARE AWESOME AND COOL. LOVE THE WAY THEY RIDE A HORSE..
(Shelly Caggiano 5:21pm February 26)
I love Cowboys! Can't wait to read this series.
Thanks for a chance to win.
(Gail Siuba 5:32pm February 26)
The Conway brothers grew into Western gentlemen despite not having a Mother to raise them right. The law of the land comes first. This series is honest and true to the Western spirt.
(Joanne Hicks 6:42pm February 26)
A great western read is fun and a sexy cowboy is a plus!!
(Jean Benedict 7:10pm February 26)
I enjoy western romances.
(Cheryl McEwen 7:48pm February 26)
I used to think of farmers and farm life as being the most romanting thing ever (just from reading the books, of course), then I had a chance to work as a support person for a Eurpoean Rodeo Cowboy Association (ERCA) chapter in Mainz, Germany... wow does life ever wise you up fast. There's still a lot of romance involved for me, but I know realize exactly how much hard work goes into maintaining a farm and caring for farm animals. There is much to be admired about a successful farmer/rancher, etc.
(Donna Holmberg 9:13pm February 26)
My favorite read is a western romance.
(Sheila True 9:43pm February 26)
I love Western men especially if they are cowboys.
(Kai Wong 9:51pm February 26)
I love reading western romance, especially hot cowboys...have read Quinn's story and Josh's loved both stories..fell in love with them both,hope to win this book but if not I'll be sure to buy it soon!
(Carole Fiore 10:17pm February 26)
I didn't know you had started a new series. I'm behind in my reading! I seem to be on a cowboy binge in my reading lately.
(Laura Gullickson 11:17pm February 26)
I adore Cowboys and I am sure when I get to know them I will adore the Conways too..
(Kathleen O'Donnell 11:23pm February 26)
I do love reading about the west. And western men are super hot. :)
(Xoun J. Phetchamphone 12:21pm February 27)
I'd be very happy to take any of the Conways home. I do love a
cowboy.
(Mary Preston 5:08am February 27)
The Conways are spectacular in the way that most western men
are :)
(Ada H. 2:36pm February 27)
Yummy cowboys!!!!
(Susan Dyer 10:31pm February 27)
Yep. Cowboys look mighty fine and all that hard work ripples in their physique. The Conways seem able to reach down-to-earth and sweep their favorite gals off their feet.
(Alyson Widen 9:50pm February 28)
Registered users may leave comments.
Log in or register now!