These books continuing or introducing exciting romantic suspense series will keep you up late into the night.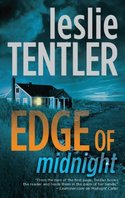 EDGE OF MIDNIGHT, the conclusion to Leslie Tentler's debut trilogy Chasing Evil, features crime reporter Mia Hale who is discovered on a Jacksonville beach—bloodied and disoriented, but alive. She remembers nothing, but her wounds bear the signature of a sadistic serial killer. FBI agent Eric MacFarlane has pursued The Collector for a long time. The case runs deep in his veins, bordering on obsession...and Mia holds the key. I got a sneak peak at this action-packed thriller and it was a great end to an amazing series. I can't wait to see what's next.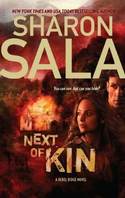 NEXT OF KIN, the first book in Sharon Sala's Rebel Ridge series, features Beth Venable, witness to a major mob hit who has been placed in protective custody until the trial. But after her third safe house is riddled with bullets, she takes off for security and safety of her family in Appalachian Mountains of Kentucky. But her homecoming—even her blissful reunion with strong, silent Ryal Walker—is made bittersweet by the fight she's brought to the clan's doorstep. Hidden in a remote cabin with the man she's always wanted, Beth begins to dream of a new life: her old one. But after so long, with such dangers stalking her...impossible. I've enjoyed Ms. Sala's earlier series, and this one did not disappoint. Your attention will be captured by the danger, and the Beth's emotion-filled reunion with Ryal.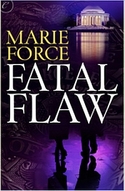 In FATAL FLAW, book 4 in Marie Force's Fatal series, Senator Nick Cappuano and D.C. Police Lieutenant Sam Holland are ready for some normalcy after the whirlwind of their wedding, but someone has other plans for them. When Sam discovers wedding cards containing thinly veiled death threats, she's not sure if she or Nick is the target. Already on edge, Sam and her team start investigating a series of baffling murders. With no obvious connection between the victims, Sam soon suspects that she may be the ultimate prize in the killer's clever game.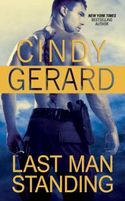 In LAST MAN STANDING, book 7 in Cindy Gerard's Black Ops series, special operative Joe Green has gone vigilante. His mission, avenge his Black Ops.,Inc. brother's death during a bloody ambush. He refuses to drag the BOI team or his lover, Stephanie Tompkins, into the hunt for the man responsible, so when he finds himself beaten, starving, and alone after being falsely imprisoned for the murder of a Freetown priest, he knows he's as good as dead. Stephanie rescues him and now they must race to derail the traitor's conspiracy if they are to save their loved ones, the nation, and each other.
2 comments posted.