Have you ever wondered what it would be like to trade places with a celebrity for just one day? The lavish lifestyle and fancy cars wouldn't be too hard to get used to, not to mention the designer clothes and footwear! Yet we forget that stardom is not just glitter and glitz. Being under the spotlight 24/7 takes its toll. All too often drug and alcohol abuse play a huge role in a celebrity's climb to fortune and fame. Imagine what it must be like trying to pick up the pieces with the whole world watching?
This month's Jen's Jewels Catherine McKenzie tackles that very topic in her latest release SPIN. It's the story of thirty-year-old Kate Sandford who, in search of her dream job, finds herself spying on a celebrity in rehab. With some much needed soul-searching and startling revelations, Kate comes to learn that the grass is not always greener on the other side.
As part of this interview, Harper, an imprint of Harper Collins Publishers, has generously donated five copies for you, my favorite readers, to try to win. So, don't forget to look for the trivia question at the end. And as always, thanks for making Jen's Jewels a part of your reading adventure.
Jen: Your diverse professional experience has served as a successful launching pad into the publishing business, establishing you as an internationally bestselling author and fan-favorite. So that my readers may catch a glimpse into the life of the woman behind the words, please share with us your educational and professional background.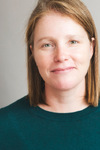 Catherine: Wow, thanks for that introduction! I attended McGill University for an undergraduate degree in History, and then McGill Law School where I obtained a Bachelor of Civil (the legal system in Quebec) and Common Law (the legal system in the rest of Canada & the US). I started working at a law firm as a law student in 1997 and I'm now a partner in that firm. I practice commercial and constitutional litigation.
Jen: Please describe for us your "Aha!" moment when you decided to actively pursue a career as an author.
Catherine: I would say I had more of an "Aha!" moment when I decided to actively pursue writing a book. I had no idea if I could do it or if it would be any good. I figured out that I could finish a book, but that the first one wasn't very good. So I started over. When I was done with that book I liked it enough — and my friends were nice enough to say it was great — to try to get an agent. But it wasn't until I did get an agent — that an objective third person who had no reason to tell me they liked my work — that I had any confidence that I knew what I was doing. And some days I'm still not so sure.
Jen: In terms of nuts and bolts, approximately how long does it take for you to complete a book? And, do you plot first, or simply allow the novel to take on a life of its own?
Catherine: It really changes with every book. SPIN just seemed to flow and it took 6 months for a first draft. On the plotting front, in the past my structure has been: think of book concept. Think of title for book concept. Think of ending for book concept. Think of major plot twist for book concept. Begin writing book without much else. Panic when can't think of plot for pesky middle part of book!
On the book I'm currently writing, I've tried to be more structured and make an outline before I begin. I need to work on my outline skills, though. My outline for a recent chapter? Tim comes home. Funeral. Go to house? Uh, yeah, that's enough for 3000 words!
Jen: You have already made a name for yourself in Canada with the release of your debut novel SPIN back in 2009. How does the transition to the U.S. market differ in terms of marketing while adhering to your writing schedule?
Catherine: In some ways it's easier in the sense that I already have a foothold in social marketing and am not starting from scratch as I was back then. I also have experience with blog tours and interviews etc. On the other hand, the size of the market is so much bigger that it definitely feels different. The analogy that I've been using (sorry, Canada, I love you!) is that I've been paddling around in the shallow end of the pool and I'm about to high dive into the deep end. Let's hope I surface!
Jen: Let's talk about SPIN. I absolutely devoured it! What a fast-paced and enthralling read full of rich characters and a fascinating, yet edgy plot. What fascinated you most about the role of the media and the invasion of celebrities' private lives that made you want to center your book on this theme?
Catherine: Thank you! I think I've always been conflicted by the tension between thinking that it's ridiculous how celebrities' lives get invaded these days while at the same time being addicted to people.com (am in recovery on that front). That really came to a head for me when certain celebrities were in rehab a few years ago and all these stories starting coming out from inside rehab about what they were doing in there. I started thinking about how rehab is supposed to be anonymous, and though it can't be for some people, their privacy still deserves to be respected, particularly when they are trying to get well. And then I thought: why hasn't some journalist just followed a celebrity into rehab? And then I thought: what a great idea for a book!
Jen: In order to have the plot ring true with your readers, did you do any research concerning rehab facilities?
Catherine: I did in the sense that I research various programs, and AA in particular, online to get a sense of their structure and the meaning behind the 12 steps. I also consulted some friends of mine who are psychologists to make sure the therapy aspect wasn't completely off. Finally, though I'd read some in the past, I read a couple of rehab memoirs after I finished the first draft as a kind a feel-check. I did not go to rehab myself though, undercover or otherwise ?
Jen: How does the role of music affect the overall tone of the book?
Catherine: Music is really central to the book for me, hence the Playlist at the end. I actually see the book as kind of a musical — the way Glee is, but I wrote this book before Glee. If lyric rights didn't cost so much, my book would be full of them. What I was looking to do was to bring sound into a medium that is generally silent, if that makes any sense.
Jen: The lead character Kate Sandford is a typical thirty-year-old in search of her purpose in life; however, she chooses to go about it in the most peculiar way. How does her denial to face the music in terms of her own reality affect her relationship with her friends?
Catherine: I'm not sure she's so typical in the sense that I see Kate at the beginning of the book as someone who's never grown up. She's stayed frozen while life has moved on. So most of her friends have moved on as well and her relationships are mostly with people much younger than her.
Jen: When handed a second chance to prove herself to her dream employer The Line, Kate jumps at the chance despite having to enter rehab in order to complete the assignment. Why does she choose to ignore the fact that indeed she may have a problem?
Catherine: I think this stems from where Kate is as a person at the beginning of the book. In reality, I believe that if many of us took the "Are you an alcoholic" quiz in college, it would come out positive. The point is, most of us move on from that as we graduate and get jobs and take on responsibilities. But Kate doesn't. She doesn't think she has a problem because everyone around her acts the way she does.
Jen: How does Kate's relationship with Amber, the Lindsay Lohan-like celebrity she is writing about, affect the way in which she views her own moral character?
Catherine: In my mind, Kate never thought that she'd develop a friendship with Amber, so she never thought through how writing the article would affect her. It's only when they do become friends that the moral dilemma really starts to hit home.
Jen: While in rehab, Kate befriends a handsome celebrity handler named Henry who turns her world upside down. What does she see in him that makes her want to risk falling in love?
Catherine: Ah, Henry. I still have a crush on him. In a lot of ways, Henry and Kate are very much alike. They're both stuck in situations that keep them from growing and moving on with their lives. Kate has always kept men at arm's length, and she tries to do that with Henry too. Hard to say much more without giving stuff away!
Jen: Let's switch gears now and talk about your website. Please take us on a brief tour highlighting points of interest.
Catherine: My website will — hopefully — have been totally redesigned by the time this gets posted! But, thematically, I want to make it user friendly and accessible for my readers. I want them to find out about my books easily and also find out how to "follow" me socially (Twitter, Facebook etc.) or have me come to their book club.
Jen: Are you involved with social media? What is the best way for your fans to keep up with your latest news and releases?
Catherine: I am active both on Twitter and on Facebook. I also have a newsletter. Twitter and Facebook are mostly thoughts of the moment. My newsletter is more of any information piece. You can sign up for all of them on my website.
Jen: Are you currently at work on your next novel? If so, what may you share with us?
Catherine: Because I was published so long ago in Canada, I actually have three books coming out this year in the US (Crazy!). SPIN in February, ARRANGED in May and FORGOTTEN in August. I'm also under contract to write another book in Canada, which I'm working on. Hopefully that will come out in the states as well.
Jen: Thank you so much for stopping by to chat with my readers. I am looking forward to your next release ARRANGED in May 2012. I am a forever fan of your writing. Best of luck on your SPIN tour!
Catherine: Thank you! Such a nice thing to say. Thanks so much for the great questions and taking an interest in SPIN!
I hope you have enjoyed my interview with Catherine. Please stop by your favorite bookstore, library branch, or on-line bookseller and pick up (or download) a copy of SPIN today! Better yet, how would you like to win one instead?
Okay, be one of five readers correctly answer the following trivia question and you could win!
What is the name of Kate's love interest?
Next month, I will be bringing to you my interview with New York Times bestselling author Shelley Shepard Gray. You won't want to miss it.
Until next time...
Jen
14 comments posted.
Henry is the name of Kate's love interest. Thanks for the chance to win a copy!
(Teresa Ward 10:44pm February 1, 2012)
Kate's love interest is Henry. Thanks for the great interview, Jen and Catherine. Spin sounds like a great book.
(Cathy Phillips 10:10pm February 13, 2012)
Congrats on the release Catherine. I like the rehab aspect of the story. A few people I know should be in rehab but don't think they have a problem. Oh- Henry is Kate's love interests name.
(Christine Arcidiacono 5:30pm February 22, 2012)