After all the turkey is eaten, and the relatives are gone, take a moment to sit down and enjoy these new and upcoming paranormal releases.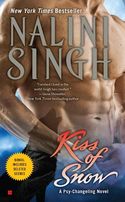 KISS OF SNOW by Nalini Singh (Berkley, 11/1/2011, $7.99)
Now in paperback from bestseller Nalini Singh. Since her defection from the PsyNet and into the SnowDancer wolf pack, Sienna Lauren has had one weakness: Hawke. Alpha and dangerous, he lost the woman who would've been his mate long ago. But Sienna stirs his primal heart, even as he tells himself she is far too young to handle the wild fury of the wolf. Yet as they strip away each other's secrets, a deadly enemy is striking at everything the pack holds dear, but Sienna's darkest secret may savage the pack that is her home-and the alpha who is its heartbeat.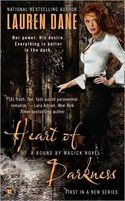 HEART OF DARKNESS by Lauren Dane (Berkley, 11/1/2011, $7.99)
This is the first in a white-hot new series of paranormal romance from Lauren Dane. Someone is illegally siphoning magic from the font of the Clan. When Meriel Owen, next in line to control the largest organization of witches in the country, discovers that it's the hot owner of a notorious underground club, she strikes an unusual deal that may plunge them all into the heart of darkness.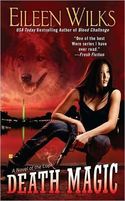 DEATH MAGIC by Eileen Wilks (Berkley, 11/1/2011, $7.99, Lupi)
Recovering from an attempt on his life by an FBI traitor, Lily Yu's boss forms a ghost unit that will operate in secret-and outside the law. Lily's conscience won't let her join. Her fiancé, lupi Rule Turner, has no such reservations. But when a senator is killed, Lily's decision becomes a matter of life and death-and all the magic in between.


COURTING DARKNESS by Yasmine Galenorn (Jove, 11/1/2011, Otherworld)
Camille D'Artigo is Priestess of the Moon Mother and wife of a dragon. But her dragon father-in-law doesn't want her in the family. Captured and swept off to the Dragon Reaches, Camille must find a way to escape before her husband's father breaks her spirit.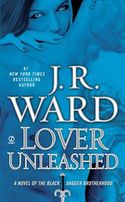 LOVER UNLEASHED by J.R. Ward (Signet, 11/1/2011, $7.99, Black Dagger Brotherhood)
Now in paperback from bestseller J.R. Ward. Payne, twin sister of the Black Dagger Brother Vishous, suffers a devastating injury, and brilliant human surgeon Manuel Manello is called in to save her. Their attraction is instant, and as powerful as it is dangerous. But as human and vampire worlds collide, a centuries-old score catches up with Payne and puts both her love and her life in jeopardy.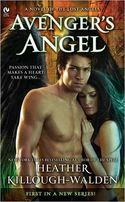 AVENGER'S ANGEL by Heather Killough-Walden (Signet, 11/1/2011, $7.99, Lost Angels)
When four female angels were created for the archangels Michael, Gabriel, Uriel, and Azrael, a chaos spurned by jealousy erupted, and the archesses were secreted to Earth. The four favored archangels followed, prompting a search that has lasted millennia. But for Uriel, the former Archangel of vengeance, the search ends the moment he lays eyes on Eleanore Granger, his one true archess. Can he protect her from the danger lying in wait for her-and win her heart?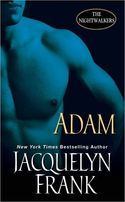 ADAM by Jacquelyn Frank (Zebra, 11/1/2011, $7.99, Nightwalkers)
In this long-awaited addition to the Nightwalker Series, Frank explores new and surprising facets of her fans' favorite world. The idea is unthinkable- an Enforcer imprinting on a vampire, who mysteriously appears to change the course of the Nightwalkers' destiny. Hunted by magic, beset by evil, the Nightwalkers face their darkest hour yet. And when the unthinkable happens, only one legendary male has the power, the will, to save them:
Adam.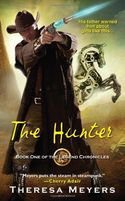 THE HUNTER by Theresa Meyers (Zebra, 11/1/2011, $6.99, The Legend Chronicles)
The start of an exciting new steampunk paranormal romance trilogy, which follows three brothers as they battle to find and protect their father's piece of the missing Book of Legend, while falling in love with paranormal heroines along the way. Colt Jackson has gotten his name on many a wanted poster with success in the family business: hunting supernatural across the frontier. Lately, though, there's a sulfur stink in the wind and the Darkin population is exploding. A rift in the worlds is appearing. To close it, Colt will have to do the unthinkable and work with a demon to pass arcane boundaries no human alone can cross. Except when he summons his demon, he doesn't get some horned monstrosity: he gets a curvy redheaded succubus named Lilly, who's willing to make a bargain to become human again. He also gets Lilly's secret expertise on the machinations on the dark side of the rift. And her charm and cleverness help to get them out of what his silver-loaded pistol and mechanical horse can't. Of course, when all hell breaks loose, he might have to sacrifice his soul. But what's adventure without a little risk?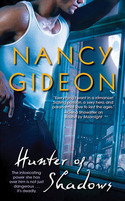 HUNTER OF SHADOWS by Nancy Gideon (Pocket, 11/29/11, $7.99)
The secrets he knows about her could get him killed. Transferring to the New Orleans Police Department, Detective Silas MacCreedy has a hidden agenda: to secure his clan's place once again in the Shifter hierarchy. What he didn't count on was stumbling upon a sexy assassin who could shred his best intentions and lead him into a dangerous dance that threatens to engage his heart. Monica Fraser knows just how to make a man beg-for his life. But she has no clue how to fight her attraction to the fiercely intense detective who seems determined to get in her way, both professionally and intimately. When emotional attachments to the past and an unexpected glimpse of a different future have her questioning her deadly purpose, Nica must discover the truth about her secret abilities in order to free herself from the forces that control her. But that freedom comes with a price-trusting those she's been ordered to eliminate.
1 comment posted.