Itís my birthday month and I treated myself to a Nook upgrade. I love my new Nook Color. I can even read it in the bright sunlight, which I know from getting up at 6:00am to get the dogs to avoid the heat. Otherwise, I would have to wait until October to test that feature out. Iím sure my Nook will get a good workout as I make my way through this monthís selection of romantic suspense.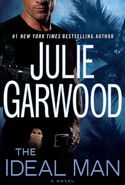 I was excited to get a sneak peak at Julie Garwoodís THE IDEAL MAN as Ms. Garwood is one of my favorite romantic suspense authors. Her latest book did not disappoint. The story grabbed my attention right from the start with the shooting of an FBI agent during an attempt to capture the Landrys (known weapons dealers), emergency surgery, and instant attraction between Dr. Ellie Sullivan and FBI agent Max Daniels. Ellie witnessed the shooting and stepped in to help. Max is deeply involved in the investigation and must protect Ellie from the fate that has befallen past witnesses to the Landrysí crimes.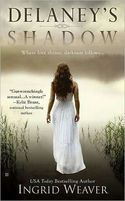 In DELANEYíS SHADOW, by Ingrid Weaver, young John Maxwell Harrison saved little Delaney Wainwright from drowning, forging a psychic bond that would endure for years. And when the pair is reunited in the wake of Delaney's husband's suspicious death, that bond may be the only thing that can save them-and the love they shared.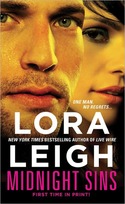 MIDNIGHT SINS is the first book in a new series by Lora Leigh. Cambria Flannigan isnít sure if Rafer Callahan was involved in the brutal murders that rocked her hometown so many years ago. How could Rafe--who haunted her girlish dreams, then her adult fantasies--be a killer? Now a prosperous rancher, Rafe is trying to build a new legacy for himself. It's finally time to settle the score with Cami--and make her his. But old wounds open up with a new series of murders. With suspicion, fear, and loyalty tearing her apart, Cami is once again at risk of losing her heart, and quite possibly her life.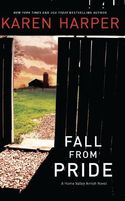 In FALL FROM PRIDE by Karen Harper, Sarah Kauffman painted murals of the barns in her Amish community to represent tradition and attract tourist, instead they drew the attention of an arsonist who is systematically destroying each barn. Arson investigator Nate MacKenzie struggles to investigate the crime scenes while adhering to Amish ways. With Sarah as his guide, he warms to the Plain People and their simple ways. As the fires rage, beliefs are challenged, a way of life is questioned and family secrets are exposed.
>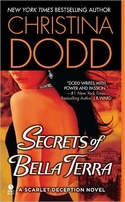 With SECRETS OF BELLA TERRA, Christina Dodd starts a new series, Scarlet Deception. Rafe Di Luca returns to his family's vineyard to find out who attacked his beloved grandmother. His return forces him to work with Brooke Petersson, the woman he once seduced and betrayed but never forgot. The peril they face will either bring them together or destroy them both.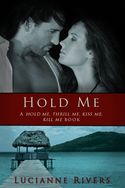 HOLD ME is Lucianne Riversís debut novel and the first book in her series HOLD ME, THRILL ME, KISS ME. The reading of their motherís will sends Jane Caldwell and her sisters reeling with the news that the father they thought long dead is alive. Janeís efforts to find her father lead her to Guatemala. Needing a translator, she enlists enigmatic and sexy Harrison DeNeuve. As Jane struggles to reunite with her would-be father, Harrison fights to suppress his desire for Jane. He has a secretóone heís sequestered himself in a third-world jungle hideaway to keep safeóand falling for Jane puts more than his heart at risk.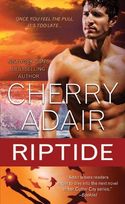 RIPTIDE is the second book in the new Cutter Cay series by Cherry Adair. Princess Bria Visconti demands the return of the money her brother rashly invested in Cutter Salvage. Sexy treasure hunter Nick Cutter finds he canít charm his way out of this one. Bria plans to make Nick pay up even if she means joining the dive team. Together they will face the danger and excitement a treasure hunt, and their mutual attraction, stirs to the surface.
No comments posted.