It's amazing how many new twists on old tales can make your reading sparkle. Check out the new books in "Urban Fantasy" this December.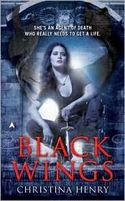 BLACK WINGS, Christina Henry (Berkley, 11/30/2010, $7.99)
This is the first book in a brand-new urban fantasy series, where a young woman faces off against fallen angels and demons on the streets of Chicago. Escorting souls into the afterlife leaves Maddy little time for socializing- until devilishly handsome Gabriel Angeloscuro agrees to rent the empty apartment in her building. But when demons start appearing on Maddy's front lawn, she realizes there's more to her new tenant than meets the eye.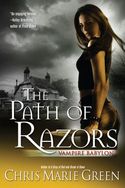 THE PATH OF RAZORS, Chris Marie Green (Berkley, Reprint 11/30/2010, $7.99, Vampire Babylon Five)
This is Chris Marie's fifth book in the Vampire Babylon series. Stuntwoman-turned-vampire hunter Dawn Madison is in London to find the local vampire Underground and wipe it out. But her own encounter with the bloodsuckers is beginning to affect her in some very sinister ways.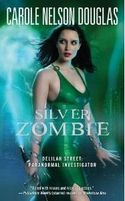 SILVER ZOMBIE, Carole Nelson Douglas (Pocket, 11/30/2010, $7.99)
What happens in Vegas stays in Vegas—at least that's Delilah Street's hope. With Sin City's vampire and werewolf mobs wanting to cash in her chips once and for all, she's retreating with her partner Ric Montoya and half-wolfhound Quicksilver to her Kansas birthplace. Unfortunately, when it comes to finding trouble, there's no place like home. It doesn't take long before Delilah realizes she's not in Vegas anymore.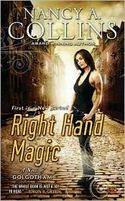 RIGHT HAND MAGIC: A Novel of Golgotham, Nancy A. Collins (ROC, 12/7/2010, $6.99)
This is Nancy Collins' first book in a new urban fantasy series about an artist who moves to Golgotham, New York City's underworld, and finds herself in the middle of a battle between humans and the locals. Like most Manhattanites, aspiring artist Tate can't resist a good rental deal- even if it's in the city's strangest neighborhood, Golgotham, where for centuries werewolves, centaurs, and countless other creatures have roamed the streets. Her new landlord is a sorcerer named Hexe, who is determined to build his reputation without using dark, left-hand magic. As Tate is drawn into Hexe's fascinating world, they both find that the right hand does not always know what the left hand is doing- and avoiding darkness is no easy trick.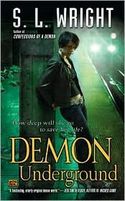 DEMON UNDERGROUND, S. L. Wright (ROC, 12/7/2010, $7.99)
Half-human and half-demon, Allay has finally warmed up to her new life feeding off the customers at her downtown bar when she finds herself brokering a truce between New York City's most powerful demons. But when she senses assassins around every corner, Allay hides out of sight and underground- until the combatants in the growing war tempt her back above the surface.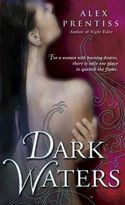 DARK WATERS, Alex Prentiss (Bantam, 12/28/2010, $7.99)
By day, Rachel Matre runs a hip diner in downtown Madison, Wisconsin. By night, she slips naked into the waters of a lake whose spirits speak to her, caress her, and take her to a place of indescribable pleasure. But now the machinations of a greedy developer have summoned another force from the depths- a strange, beautiful man with a dark agenda. Soon there is a murder by the lake. During the hunt for the killer, Rachel is pulled into a torturous limbo where all she can feel is her raging erotic lust- and never a release. A crime, an ancient curse, and a confluence of thoroughly modern relationships have plunged Rachel into the ultimate mystery: one whose solution will emerge only out of pain, desire, and a passion for the most forbidden truth of all.
No comments posted.