L. J. SELLERS | Why I Love Crime Novels

September 2, 2010
Thrilled to Death
L.J. Sellers
AVAILABLE
Two missing women with nothing in common, a dead body, and a suspect who hasn't left his house in a year—Jackson's most twisted case yet.
Wade Jackson #3

September 2010
On Sale: September 1, 2010
Featuring: Wade Jackson
286 pages
ISBN: 1590807278
EAN: 9781590807279
Kindle: B0042P5EIW
Trade Size / e-Book
$13.99
Add to Wish List

Also by L.J. Sellers:
Guilt Game, June 2017
Death Deserved, July 2016
The Gender Experiment, June 2016
Wrongful Death, March 2015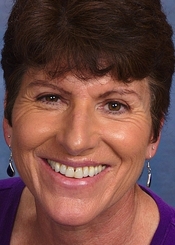 When reviewers come across a particularly good crime novel, they like to say it "rises above the genre." They mean to be complimentary of the author, but it's really an insult to crime fiction, as though the genre was subpar and the writer was able to drag the story out of the muck.
I couldn't disagree more. For me, crime novels offer some of the best reading on the market. I believe, as many crime writers and readers do, that our fiction confronts the realities of life, across various cultures, in both sensitive and thought-provoking ways.
Crime novels are particularly suited to exploring provocative social issues and showing those issues and attitudes from various perspectives. Some crime novels are often quite analytical about segments of our society such as illegal immigration, human trafficking, and drug use. Other stories highlight cultural and social ills, such as racism, sexism, bigotry, and the dangers of stereotypes. Crime novels let us see the world from perspectives that surprise us and make us think outside our comfort zones.
Crime fiction also offers a way to vicariously win the struggles between good and evil. We get to see the good guys win and the bad guys get what is coming to them. It doesn't always work out that way in real life, so it's important to our collective mental health to experience this triumph and justice in fiction and movies.
As crime writers and readers, we get to make sense of things that would otherwise haunt us. We learn why the family next door disappeared one day or what's really going on in the creepy warehouse across the street. Sometimes that knowledge helps us sleep better and sometimes it doesn't, but at least we learn one version of the truth.
Novels with well-written protagonists and antagonists bring us to terms with the duality within ourselves. Humans are all deeply flawed, with the capacity for great goodness as well as for deceit, jealousy, schadenfreude, addiction, selfishness, and often worse. When crime fiction heroes—detectives, FBI agents, and prosecutors—possess such flaws, we not only relate to those characters, we forgive ourselves for the same shortcomings. When a killer calls his mother or pets a stray dog, we hate him a little less and remember to look for good qualities in everyone.
Crime novels explore relationships in a way that few other genres can. What better mechanism to test a bond between husband and wife, parent and child, or lifelong friends than to embroil the relationship in a crime, either as victims, suspects, or perpetrators. Similar to natural disasters, the aftermath of a crime can bring out the best—or worst—in humans.
The genre is rich with possibilities for exploring the complexity of the human condition. Victims become predators; predators become victims. A person is guilty, but not in the way we've been led to believe. Most of all, crime fiction is full of surprises, and we readers love the unexpected.
Writing complex crime stories that live up to my own expectations—while entertaining readers— is the most challenging and satisfying work I've done.
Comments
12 comments posted.
Re: L. J. SELLERS | Why I Love Crime Novels

Thank you for posting L.J. I enjoyed
reading it and your books are so great. I
am looking forward to reading more.
(Barbara Hightower 9:59am September 2, 2010)
My sentiments exactly, LJ. I was honored to read an advanced copy of Thrilled To Death and do a blurb for it. Continued success, my friend.
(Susan Whitfield 10:17am September 2, 2010)
Crime stories are great reading, takes you somewhere you never been. Some of the stories are so real & if you watch the news they are. Your books are true to form.
(Pat Wilson 2:09pm September 2, 2010)
Crime stories can be so close to the truth that it takes my breath away turning the pages and scaring myself half to death.
(Alyson Widen 6:09pm September 2, 2010)
Crime novels tend to highlight reality for me. Brilliant!!
(Mary Preston 6:28pm September 2, 2010)
I love crime novels. The suspense/mystery and trying to find out whom the killer/villian is makes the reading great! Thanks for the blurb.
(JoAnn White 7:02pm September 2, 2010)
I love crime novels. Please enter me!
(Brenda Rupp 8:06pm September 2, 2010)
I also like it when the good guy wins!
(Karin Tillotson 8:07pm September 2, 2010)
I agree. A good crime novel has
suspense, intrigue and real characters. I
read many types of books and enjoy
coming across the good ones, no matter
what genre they are from.
(Patricia Barraclough 12:55pm September 3, 2010)
Crime novels are always good reading. This style of writing usually takes you into the mind of the killer as well, which gives the book more depth, and makes it more of a page turner as the story unfolds. You hate the predator, yet sometimes have pity for them from time to time. Most of all, getting into all aspects of the crime is an added plus!! I do look forward to reading this book!!
(Peggy Roberson 7:35am September 3, 2010)
Totally agree with you. I love
many genres, crime drama at
it's purist being only one of
them. Crime drama of a type
figures quite prominently in
many of the other genres I
read. Paranormal suspense and
Urban Fantasy has the basic
crime drama to thank for many
of it's facets.
(Lisa Richards 10:10am September 3, 2010)
Crime novels a fun to read< I love how thay keep you on the edge and you can't put them down
(Vickie Hightower 10:18am September 3, 2010)
Registered users may leave comments.
Log in or register now!