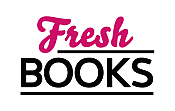 Start Fresh in September
Get to Know Your Favorite Authors
Blogging Soon:
Jade Lee

David Corbett | The Elusive Stuff of Character

March 18, 2010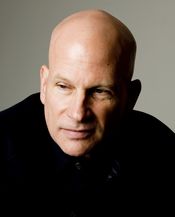 Despite having written four novels and numerous stories, and teaching fiction at UCLA Extension, Book Passage and elsewhere, the whole notion of what makes a character compelling, or how to construct such a character, continues to feel like mercury in my palm.
Just when that inscrutable line is crossed, between a fully realized character and one not so fully realized, remains as enigmatic to me now as ever--perhaps more so.
Recently, I told a writer friend that I've come to use music more and more in my characterizations, sometimes thinking of characters as chords, or melodies, or allowing the timbre of a particular instrument to inspire an insight into their inner life.
If a chord inspires a character, it can be quite simple, a dyad or triad: straightforward, clear, with a distinct tonal character: A vigorous, optimistic soul for example (G major), or a fragile worrier (C sharp minor). Or the chord and character can assume more complexity as I probe quirks, secrets, miseries, joys, regrets, contradictions. The result here is more complicated, tonal clusters of stacked thirds, jarring minor seconds, sprawling ninths and elevenths, diminished sixths, augmented fourths. These too have a distinct tonal sense but it's not easily discernible at first; the notes clash and resonate against each other, creating jarring or limpid harmonics.
In my most recent novel, Do They Know I'm Running?, I used a piano piece by Faure, a ballade I always associated with my father, to conjure for me the gentle inner life of an otherwise rustic Salvadoran truck driver, Tío Faustino. And the sly, sensitive protagonist, a budding guitar phenom named Roque, needed a blistering Santana solo to create a sense of the fire and hunger within him, of which even he is unaware as the story begins. His aunt, Tía Lucha, is a reedy woman who, not surprisingly, made me think of a clarinet, an instrument which, even at its most playful, retains a certain wistful tone of lamentation. And Godo, the marine who returns from Iraq both psychologically and physically damaged, found partial inspiration in the jarring, grinding, mocking intro to Control Machete's Sí Señor.
This sense of an ensemble of sounds and tonalities helped me immeasurably as I put these characters in crisis: Just as Godo returns from Iraq in pieces, the family is hit with a second sforzando in the arrest and deportation of the family breadwinner, Tío Faustino. Because music exists in time, I was capable of allowing the original sense of these characters to change and morph as the action developed without altering their essential nature, in the same way a chord progression or a melody will unveil itself as a song unfolds.
But I'm a musical bird, and such formulations suit me. I can imagine someone else using colors or animals or trees or tarot symbols in much the same way. The trick is to conjure an image that stirs to life, and the willingness not to define it, explain it, figure it out, but to let it assume shape and form and sense on its own. There's no small bit of magic involved, like a melody that rises up in the mind seemingly from nowhere--or, again, like mercury, quivering at my touch: shimmering, slippery, but substantial all the same.
Comments
9 comments posted.
Re: David Corbett | The Elusive Stuff of Character

David Corbett: Thank you for your post.

As a reader, my expectations concerning a character, especially a protagonist, are pretty simple and basic. He or she must have something going on in his or her life that seizes my imagination, that I can relate to.

This character might be someone I can see myself in and can identify with. Or someone I CAN'T see myself in, or don't want to---a real anti-hero or villain. Such a figure can be bad on my behalf, and can act out my worst tendencies in the safe realm of fiction.

Since personal taste is notoriously fickle and hard to describe in detail, and subject to one's mood at a given time, I can't be more specific about what I go for in a character. At any rate, that would be just one reader's opinion.

I realize my approach to characters as a reader is of limited use to me as a writer. Therefore I appreciate information from writers like you who, unlike me, already have published novels to their credit.

I've never read guidance on creating characters quite like your extended comparison of characterization to composing music. Since I'm more of visual type, I'd probably liken the process to creating a picture. But your piece still provides plenty of food for thought.

Keep up the good work!
(Mary Anne Landers 2:18pm March 18, 2010)
The use of music (or color, animals, or trees) makes much more sense to me than some of the articles I have read. Many thanks.
(Karin Tillotson 4:02pm March 18, 2010)
Thank you for the very interesting insight. Loved it!!
(Mary Preston 5:15pm March 18, 2010)
Thanks for inviting us in to how you get those creative characters moving. Music to convey a mood gets me in line with the characters I want to create and the dialogue that's key to moving the action.
(Alyson Widen 5:20pm March 18, 2010)
Today's post gave an interesting looking into the development of your characters. It is always nteresting to get a peek behind the curtain. Thank you for explaining your creative process.
(Rosemary Krejsa 7:00pm March 18, 2010)
Okay, I already thought
writers(and all artists for
that matter) lived in a
totally different world than
me. Now I know it. But thank
goodness you do or I'd not
think that every time I open a
book that I'm privileged to
behold a miracle.
(Lisa Richards 8:49pm March 18, 2010)
Thank you all for taking the time to read my piece and write such lovely comments. I'm glad what I wrote was interesting. And I'm sorry I didn't respond yesterday -- I waited till noon then had things I had to go out and do (I'm on a book tour for my latest novel, DO THEY KNOW I'M RUNNING?). Yes, character remains mysterious but not inaccessible. There are ways to invite the Muse to come closer. And if paiting or another method works for us: USE IT.

All the best,
David
(David Corbett 11:37am March 19, 2010)
I believe that is is alwaays amazing to me to be able to see how authors develope their characters and stories. My mind just doesn't work that way!
Thank you!
dancealert at aol dot com
(Brenda Rupp 9:45pm March 19, 2010)
Music is a very good image to use and
relate to for fiction. The colors, flow and
character of music lend themselves to the
movement of a story.
(Patricia Barraclough 8:27pm March 22, 2010)
Registered users may leave comments.
Log in or register now!