Deirdre Martin | Patience Is A Virtue, Or So Iím Told

May 8, 2009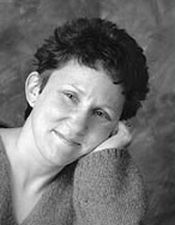 About eleven years ago, a friend talked me into going to see a psychic. It was an amazing experience; she predicted many things about the future which have come true, including my becoming a full time fiction writer. But she also said I needed to learn patience. Boy, she was she right.
I learned to practice patience when it came time for me to find an agent. It was required again when I finally got one and she sent out my manuscript, which seemed to take forever to sell. And now that Iím published, I have to be patient every time I hand in a book and wait to hear back from my editor about revisions (not to mention waiting for my publisher to pay me.) Believe me, none of this has been easy for someone whose blood pressure spikes when it takes a barista more than three minutes to whip up a single latte. But itís been worth it, because in the process, Iíve learned to be patient with myself when it comes to writing. I now know there are days when my Muse doesnít want to do her job. But I soldier on, patiently awaiting her return. My patience is always rewarded; she always comes back.
My latest novel, WITH A TWIST, is in stores right nowótime for more patience as I wait to hear back from readers about whether they liked it or not!
If youíd like to read an excerpt from WITH A TWIST (as well as check out the reviews), simply go to my website. Also check out my video ďA Romance Writer Reveals AllĒ on youtube.
Happy Reading!
Deirdre
Comments
14 comments posted.
Re: Deirdre Martin | Patience Is A Virtue, Or So Iím Told

I KNOW I will like it. Haven't gotten my copy yet. Love the series.

Happy Mother's Day to all.
(Pat Lieberman 7:16am May 8, 2009)
I definitely know I will love your new book, as I have loved everything else you have written! Never have thought I'd be a hockey fan, but lady, you have convinced me that it is the best game in town.

Am so glad you and your muse have come to a meeting of the minds!
(Betty Cox 12:57pm May 8, 2009)
Patience is hard! It is not my greatest virtue. The Serenity Prayer is often prayed, but sometimes it's more like "grant me patience, but hurry up!" I'll have to check out your series!
(Kelli Jo Calvert 1:19pm May 8, 2009)
Yup. I have to be patient when I wait for my favorite author's next book to come out -- for some reason, I read much faster than you can write!
(Shannon Scott 2:04pm May 8, 2009)
Like the old saying "Give me Patience and do it NOW", I find myself struggling to cope with my own lack of patience.

I look forward to reading your new book.
(Robin McKay 3:14pm May 8, 2009)
Patience is a tricky virtue to learn, but having kids teaches both you and them these qualities.
(Alyson Widen 3:41pm May 8, 2009)
Most people tell me I'm patient, but they don't see the churning taking place inside. LOL!
(LuAnn Morgan 4:47pm May 8, 2009)
Hey Deirdre! :) Whenever I find a book by you, I always smile. I started reading you a long long time ago when I was going through my hockey phase...and haven't stopped yet! :)

It is hard to have patience isn't it!?!?
(Beverly Bennett 9:07pm May 8, 2009)
Patience - a hard to nurture virtue.
Harder for some than others.
Read the With A Twist excerpt. Sounds
like fun.
(Patricia Barraclough 11:34pm May 8, 2009)
Patience is over-rated! After reading the excerpt, I want that book Now!
(Dawn Raymer 4:47am May 9, 2009)
I do understand what you mean about patience. Anyone with kids knows about it. We wait for them to get through the terrible twos and then the teen years and then for them to give us grandkids....but before we know it they're getting gray and we're getting grayer. Hard to wait for some things but so well worth it...like your books. Always welcome a new one.
(Dee Dailey 6:18pm May 9, 2009)
I have not read it yet; but know I will love it as I love this series. Will be sure to let you know what I think.
(Pat Lieberman 1:51pm May 16, 2009)
Your hockey books are great. Keep themfcoming.
(Karen Triolo 4:19pm May 16, 2009)
I wish I had patience! Can't wait to read this series. Maybe I will learn something.
(Patsy Hagen 2:37pm May 19, 2009)
Registered users may leave comments.
Log in or register now!