Karen Hawkins | Five Types of Magic We All Need

August 7, 2019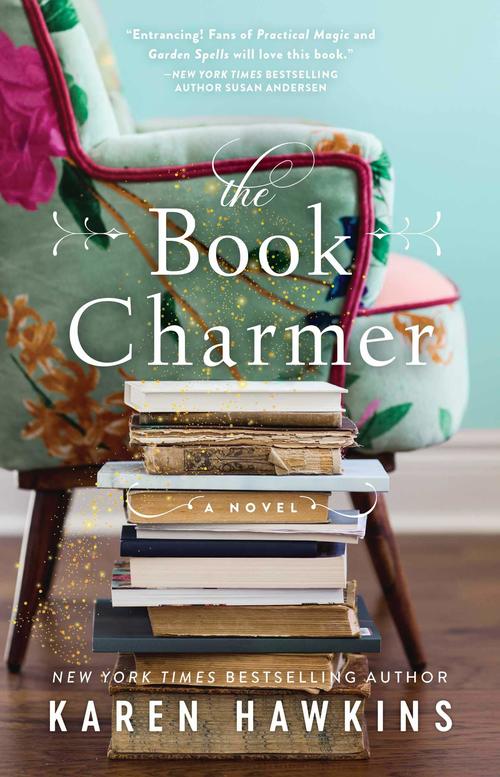 The Book Charmer
Karen Hawkins
AVAILABLE

August 2019
On Sale: July 30, 2019
Featuring: Grace Wheeler; Sarah Dove
368 pages
ISBN: 1982105542
EAN: 9781982105549
Kindle: B07MKDKN9K
Trade Size / e-Book
Add to Wish List

Also by Karen Hawkins:
The Book Charmer, August 2019
Caught by the Scot, October 2017
Twelve Kisses to Midnight, December 2016
Mad for the Plaid, September 2016

Those of you who've read my work know I frequently write about magic (the Maclean Curse and Talisman Ring Series), and now I'm beginning an entirely new, contemporary magic realism series. THE BOOK CHARMER is my newest book and it's about a woman who is one of seven sisters, each with their own magical ability.
Sarah Dove's magic is that she can talk to books ... and they can talk back, too, which is super helpful as she's a librarian and so knows which book belongs with which reader. If I could have a magical power, I'd want Sarah's because I can imagine of no power so wonderful as seeing a reader's face light up as they read a book they love.
Which is why I put it first in my list of FIVE TYPES OF MAGIC WE ALL NEED:
1. The magic of the right book at the right time. You know how it happens -- there you are, dealing with something personal and heavy, when you find yourself lost in a book that gives you a deep sense of comfort. Sometimes the book dwells on the same issue you're struggling with and gives you fresh ideas of how to handle it, or perhaps it just reminds you that you're not alone. A book can also be a safe escape where you can rest your weary emotions. Whichever it is, finding the right book at the right time is a truly magical moment.
2. The magic of good friends. We all have that one friend who knows when we need a call. Oh, we may not see or speak to them for weeks at a time because of work and family obligations, but that doesn't matter -- every time we talk it's like we just saw one another yesterday. Those friends understand us, accept us, and love us without judging, and they can brighten the darkest day with a simple word. If that's not magic, I don't know what is!
3. The magic of a genuine laugh. Sometimes, when I need a break, I find myself searching for a smile-inducing book to read, something fresh and breezy that will lift my spirits. Laughter really does cure all.
4. The magic of a good cry. On the other hand, sometimes reading an emotionally rich book can release tensions you might be harboring from the difficulties of your own life. There are times when life is just hard, and reading a book where people are dealing with the same (or worse) problems, can help remind us that, yes, there are some happy endings out there. And who knows, we might be one of them. That's the sort of magic we all need more of.
5. Best of all, there is the magic of US. Sites like FRESH FICTION are valuable. I can come here, talk about the books I love and my favorite authors, and know I'm welcome and that my visit will be interesting, intriguing, and safe. Experiencing all three of those at the same exact time is the best magic of all, that of being a part of a community, which is a big theme in THE BOOK CHARMER.
I hope you enjoy reading THE BOOK CHARMER, and that it brings a little bit of magic to your life, too. What sort of magic helps you get through your day? Do you have any to add to the list?
Comment to Win: Karen Hawkins is graciously giving away a fabulous prize to one lucky commenter (US Only): copies of her books: The Book Charmer and Caught by the Scot, as well as a sparkly - and maybe magical - tiara!
***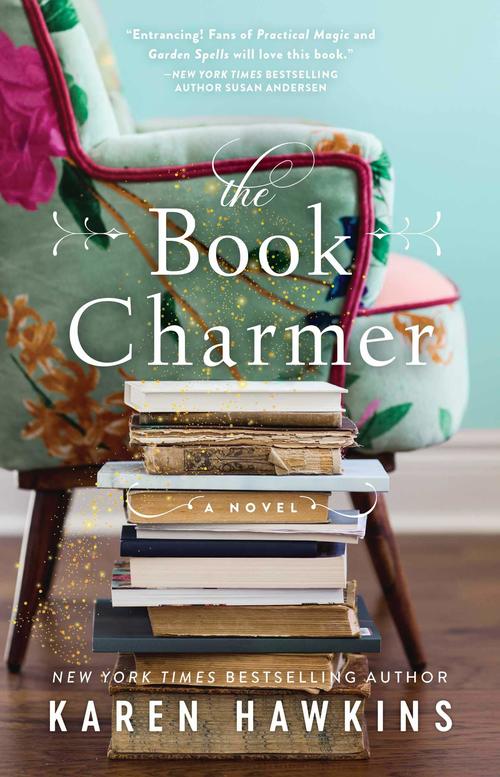 New York Times bestselling author Karen Hawkins crafts an unforgettable story about a sleepy Southern town, two fiercely independent women, and a truly magical friendship.
Sarah Dove is no ordinary bookworm. To her, books have always been more than just objects: they live, they breathe, and sometimes they even speak. When Sarah grows up to become the librarian in her quaint Southern town of Dove Pond, her gift helps place every book in the hands of the perfect reader. Recently, however, the books have been whispering about something out of the ordinary: the arrival of a displaced city girl named Grace Wheeler.
If the books are right, Grace could be the savior that Dove Pond desperately needs. The problem is, Grace wants little to do with the town or its quirky residents—Sarah chief among them. It takes a bit of urging, and the help of an especially wise book, but Grace ultimately embraces the challenge to rescue her charmed new community. In her quest, she discovers the tantalizing promise of new love, the deep strength that comes from having a true friend, and the power of finding just the right book.
"A mesmerizing fusion of the mystical and the everyday" (Susan Andersen, New York Times bestselling author), The Book Charmer is a heartwarming story about the magic of books that feels more than a little magical itself. Prepare to fall under its spell.
Women's Fiction Southern | Small Town | Women's Fiction Contemporary [Gallery Books, On Sale: July 30, 2019, Trade Size / e-Book, ISBN: 9781982105549 / eISBN: 9781982105556]

A story about a resilient group of women and the healing power of friendship!

There's a little drop of magic in everything in Dove Pond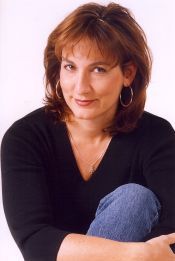 New York Times and USA Today best-selling author Karen Hawkins is known for her wonderfully humorous and emotion-tugging historical and contemporary romances. The author of over 30 novels, Karen writes for a living between shopping for shoes, playing around on Facebook and Pinterest, looking for fun items for Hawkins Manor, and napping, although usually not at the same time. Sometimes, for fun, she takes Instagram pictures of her two rescue dogs, Sadie and Teke, and posts them online.
Yeah, she's a wild one.
Karen lives in balmy Orlando, Florida, with her husband, aka Hot Cop, and her two dogs. Her children are both out of college and have become productive, non-violent members of society. Karen writes six to eight hours a day when not obsessively reading research books on Regency-era Scotland, snacking on chocolate, or looking out the windows of her house and thinking about gardening. Her hobbies include sculpting, oil painting, playing badminton, and -- ok, ok, she doesn't have any hobbies, but if she did, she's sure they'd be something refined and fascinating.
Comments
24 comments posted.
Re: Karen Hawkins | Five Types of Magic We All Need

This book makes my heart go pitter, patter
(Robin Davis 12:08pm August 7)
Robin, I hope you enjoy it. I had so much fun writing it and I'm working on Ava Dove's book right now. :)
(Karen Hawkins 11:20am August 7)
I can't wait to read The Book Charmer. Books are not in my budget right
now so waiting my turn at the library.
(Barb Nickelsen 11:35am August 7)
Love the cover, its like you get lots of books in one.
(Robin Davis 12:14pm August 7)
Books are magic.
(Julia David 1:45pm August 7)
I just love following you on FB! I always have a grin on my face as I
imagine us being yard sale buddies and you reading my manuscript and
saying, "Good GRIEF, Mary! This is BRILLIANT!" ...as we sit back and
"cheers" each other with our giant cups of coffee. Hahahahaha! Be assured
... I'm just a harmless gramma with an active fantasy life that involves me
being a wildly successful romance writer.
(Mary Minjares 1:45pm August 7)
I try to smile several times a day to not only brighten my day but to hopefully brighten up someone else's day. The magic of a smile works. I love your books. Thank you for the chance.
(Julie-ann Ford 3:36pm August 7)
I would have to add the magic of alone time; To be able to
take care of oneself and feel totally peaceful is magical. I
can't wait to read "The Book Charmer", it sounds wonderful.
(Julia Christiansen 5:28pm August 7)
The magic of positivity. When I'm feeling negative or down
about something I try and turn it around. Also, the magic of
animals. Cute animal photos or my cats can instantly
improve my mood.
(Carrie Tillman 7:13pm August 7)
Mary, you had me at "yard sale" and "coffee!" I hope we get to meet in person some time. :)

Julie-Ann, very true -- a smile is very magical. I should have added that!

Julia, as an self-avowed introvert, you'd think I'd have thought of that one. :) I hope you enjoy The Book Charmer. It was magical to write.

Carrie, good points, both! And as I watch cute animal videos, I can testify how that can cheer you up.
(Karen Hawkins 9:01pm August 7)
Can't wait to read this series!
(Jennifer Coleman 9:16pm August 7)
I can't wait for the next magical book! We need more love
and magic.
(Bobbie Loo 10:42pm August 7)
sounds like a really great read
(Vickie Couturier 8:25am August 8)
Oooh sounds good!
(Katrina Dehart 10:45am August 8)
The Book Charmer sounds like a delightful read. I was the children's
librarian in a small county library. One of the things I enjoyed most
was finding the right book for a person. I worked the desk, ordered
the romance books in addition to the children's selections, and for a
while delivered books to shut-ins. I have always been pretty good at
figuring out what book someone would enjoy and it is rewarding
when they tell me how much they enjoyed a book. A few don't
initially trust the recommendation, but why would you suggest a
book if you didn't thin they would enjoy it.
(Patricia Barraclough 1:43am August 9)
books certainly bring me the magic of being able to visit
other times and places.
(Diane Sallans 6:42pm August 9)
I am so looking forward to this read, right up my alley so
to speak. Sounding like romance and magic(al) combined,
thank you so much.
(MargaretAnn Rice 6:48pm August 9)
Magic combined with books is fascinating to me. I love to read and I guess you can say finding the right one is magic. Thanks for the giveaway.
(Anna Speed 9:40pm August 9)
Great review thank you, sounds very good
Penney
(Penney Wilfort 1:37am August 10)
Sounds like a book I will enjoy reading.
(Rita Wray 2:51pm August 10)
I would add to your list with the magic of a heartfelt hug. Have been
hearing wonderful things about this book!
(G. Bisbjerg 8:06pm August 10)
Sounds like a great story.
(Melanie Rosen 2:21am August 11)
Every book has the potential to create magic for its reader. As you start a
story, whether you transition though the text by turning the page or swiping
your finger across a screen, the magic of an author's words envelope you
and you are transported to another locale, possibly another time. The story
commands your attention and your imagination, spurred on by the author's
descriptive text, and the magic takes over. Looking forward to the magic of
The Book Charmer.
(Susanne Lercher 1:51am August 15)
Book Charmer is my kind of I love to read. Love the cover.
Makes me feel like I'm reading several books at once.
(Robin Davis 8:47pm August 26)
Registered users may leave comments.
Log in or register now!