Holly Castillo | What I Drew on From Real Life to Write A SEAL Never Quits + Giveaway!

July 29, 2019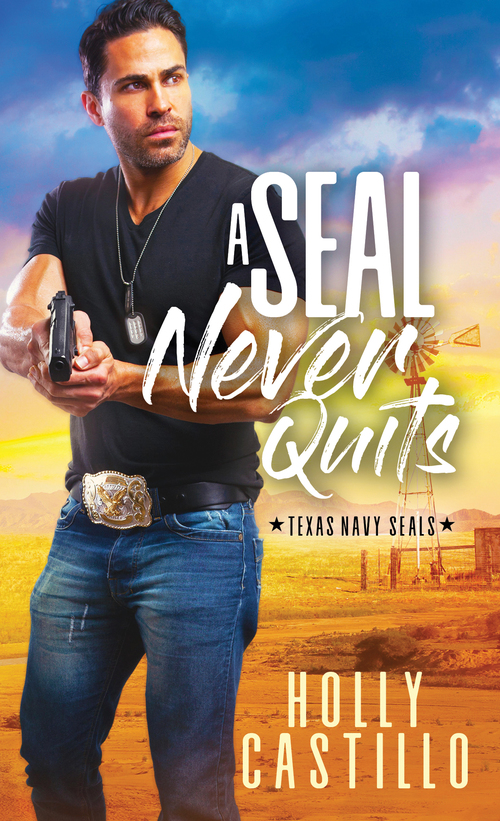 A SEAL Never Quits
Holly Castillo
AVAILABLE

August 2019
On Sale: July 30, 2019
Featuring: Anya Gutierrez; Amador "Stryker" Salas
352 pages
ISBN: 1492680923
EAN: 9781492680925
Mass Market Paperback
Add to Wish List
Add to review list

Also by Holly Castillo:
A SEAL Always Wins, March 2020
Add to review list
A SEAL Never Quits, August 2019
Add to review list
Texas Christmas, October 2017
Texas Heat, September 2017

A SEAL Never Quits is all about having the heart of a warrior and never letting go of a mission, whether it be your assignment in the military, your dream future, or the love of your life. While researching Navy SEALs, I found endless inspiration from my own life experiences.
Military Heroes date back in my family for hundreds of years. My father served in Vietnam as a private, and by the mid-seventies became a Captain in the Army Rangers. When I began writing A SEAL Never Quits, I knew it had to be about Special Ops since my dad shared that world with me from his time as a Ranger. His stories of the bond he formed with his unit shaped my view of a do-or-die brotherhood represented in the book.
The Texas Navy SEALs series takes a group of rough and tough SEALs and puts them on an undercover assignment near the Texas/Mexico border to handle a rising terrorist issue coming from Mexico, Central, and South America. The unique aspect is that these SEALs go undercover on a working ranch and must stay on top of intel in a small town.
Writing about a working ranch in south Texas pulls directly from my real-life experiences. I grew up raising horses, dairy cattle, and lots of other livestock, and now live on the large family ranch with a crazy bull we've learned to avoid if we value our lives, coyotes, rattlesnakes, jackrabbits, wild hogs and wild turkey. There is never a boring day out here on the ranch, and A SEAL Never Quits captures the essence of balancing the responsibilities of being an elite soldier while maintaining their cover as hard-working ranchers.
Last, but certainly not least, A SEAL Never Quits is about love. I met my husband when I was sixteen and decided for him he would be my husband. After two years of stalking (don't laugh—it's the truth) I finally got him to ask me out when I was eighteen, and we've been together twenty-two amazing years. He is my very own super-hero. He's strong and smart, funny and weird in all the best ways, and the greatest man I've ever known. When writing this story, I reflected on some of our more entertaining "discussions" over the years, and used pieces to bring the hero, Stryker, to life. When my husband read this book, he paused several times after Anya, the heroine, gave a very genuine and thoughtful response and asked me, "why can't you be this logical?" I just smirk at him and tell him it's only because the hero realizes the woman's always right.
Many life experiences helped shape A SEAL Never Quits . I'm incredibly indebted to our United States Servicemen and women who helped me accurately portray life as a soldier. There is a wonderful program called Soldiers' Angels (https://soldiersangels.org) that helps active duty and veteran military families. Please see if you can offer your help; even writing letters to our deployed men and women make a world of difference.
Thank you for letting me share with you a little bit about how the world around me inspired parts of A SEAL Never Quits. I hope you enjoy reading it as much as I enjoyed writing it!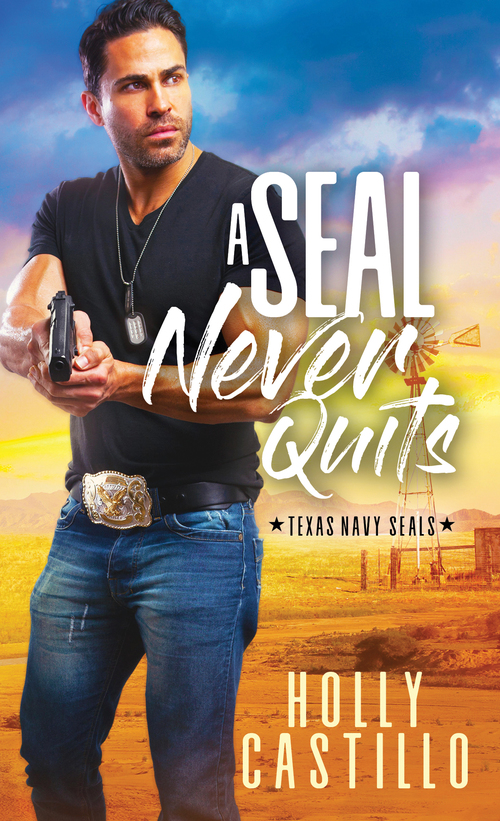 First in a thrilling romantic suspense series featuring a band of do-or-die Navy SEALs in Texas
A SEAL is ready for anything…except losing his heart…
Lieutenant Amador "Stryker" Salas and his tight-knit Navy SEAL team are undercover on a Texas ranch and tasked with covert ops across the border. It's an assignment that requires all their skills, all their secrets, and all their know-how.
Anya Gutierrez, the local veterinarian, has been serving the ranch for years. She loves the animals and ranching life, and Stryker finds her a breath of fresh air in his otherwise rigidly disciplined existence.
When Anya gets caught in the crosshairs of a mission gone sideways, Stryker must tell her the truth about who he really is, risking everything to keep her out of harm's way, even if it destroys him…
Romance Suspense | Romance Military [Sourcebooks, On Sale: July 30, 2019, Mass Market Paperback, ISBN: 9781492680925 / ]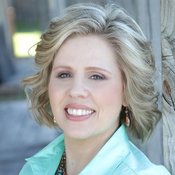 Holly grew up spending many lazy summer days racing her horses bareback in the Texas sun. But whenever Holly wasn't riding her horses or competing in horse shows, she was found with pen and paper in hand, writing out romantic love stories of the wild west. Later, in her professional life, Holly worked just blocks from the Alamo in a unique setting where the buildings were connected with basements and tunnels. The exciting history of Texas, the Alamo, and working in a historic building dating back to the 1800's inspired Holly to write about the Texas Revolution, and has evolved into a
series all about Texas becoming the great State it is.
Today, Holly lives in a small community just south of San Antonio, with her husband
and two children. On the family's 80 acre ranch, surrounded by cattle during the day
and hearing the howl of coyotes by night, Holly has endless inspiration for her
writing.
Comments
23 comments posted.
Re: Holly Castillo | What I Drew on From Real Life to Write A SEAL Never Quits + Giveaway!

that sounds really interesting
(Vickie Couturier 7:45am July 29)
Happy July hope you had a good month
(Emily Stemp 9:30am July 29)
This sounds like a wonderful read.
(Cynthia St. Germain 10:20pm July 29)
Enjoyed the post & loved hearing about you & your husband.
(Jana B 11:06pm July 29)
What a fascinating look at your family history and love the
answer you gave your husband!
(Kathleen Bylsma 6:39pm July 30)
There is definitely a special bond within military units. My husband
was in the Air Force and "we" reluctantly retired after 24 years. It is
a special way of life and not everyone is suited for it. The FB111 was
a special airplane and the people that flew it special crews. There
were only two bases where they were stationed and a small group of
people on the 2 man crews. It has been over 30 years since we left
the active 111 family and the planes are no longer in the inventory.
The crews still get together every 2 years and it is like it has only
been a short time since seeing each other. The reunion is in 2
weeks and we are looking forward to it. Small specialized units
build an especially close relationship among the members. It
sounds like you have done a good job of depicting that. I look
forward to reading this series.
(Patricia Barraclough 8:31pm July 30)
SEALs undercover on a ranch! I want to read this!
(Melanie Rosen 8:57pm July 30)
Sounds good!
(Katrina Dehart 12:02pm July 31)
Oh, this story sounds great! I can't wait to read it.
(Tina Bartunek 12:34pm July 31)
This sounds like a great book. Can't wait to read.
(Cynthia St. Germain 4:34pm July 31)
Want to read this one.
(Mary Branham 11:48am August 1)
Book sounds great. Can't wait to read this book.
(Lynne Brigman 1:31pm August 1)
Would love to read this.
(Jasmeet Gill 1:51pm August 1)
I like the idea of a SEAL working undercover on a Texas ranch. Thank you for the giveaway.
(Anna Speed 2:54pm August 1)
I absolutely love military romances! This one in on my TBR
and wishlist!
(Tamara Kasyan 4:51pm August 1)
Happy 1st of Auguest
(Emily Stemp 9:09pm August 1)
great idea
(Daisy Thomas 2:15am August 2)
This is a great inspiring article. I am pretty much
pleased with your good work. You put really very helpful
information. Keep blogging. Looking to reading your next
post. If you have any technical issue regarding Microsoft
Office Products then you can contact on Microsoft Office
365 Support.
http://www.microsoftoffice365support.co/
https://www.microsoftoffice365support.co/outlook-support
https://www.microsoftoffice365support.co/microsoft-
support
(Kevin Love 2:32am August 2)
I enjoyed learning about you and your husband! Thanks for
sharing. Love reading about Navy SEALs, and one working
undercover on a ranch sounds really interesting.
(Tina Rucci 3:40pm August 2)
Looks like a great new suspense series!
(Kathryn Plitt 1:46pm August 3)
This sounds good. I love reading military getting back into civilian life but
keeping the lessons learned as they do so.
(Annetta Sweetko 6:33pm August 3)
This book sounds really good! Would love to win. Thanks for the chance!
(Jamie Gillespie 12:08pm August 4)
Sounds amazing. I would love to win.
(Lori Byrd 7:33pm August 7)
Registered users may leave comments.
Log in or register now!