Lauren Helms | Top 5 Things to Nerd Out to in Boyfriend Maintenance

April 30, 2019
Hello, hello!
My new release, Boyfriend Maintenance, might not be about hot gamer boys, but it stays true to my tagline, Nerdy and Flirty. I wanted to highlight a few things I totally nerded out to in the book. There are few definitions for the word nerd, but I like "a single-minded expert in a particular technical field" the best. With that being said, the following topics that are absolutely nerd-worthy from Boyfriend Maintenance…
1) Skee-Ball
The popular arcade game is so much fun I have to play it whenever I'm someplace that has it. The carnival, any arcade, the bowling ally (yeah I know, but honestly, I'd rather Skee-Ball than bowl). I don't remember how my love for Skee-Ball came up in a group chat between myself and the other 425 Madison authors, but somehow I was challenged to write Skee-Ball into my story. Challenge accepted. The whole premise of Boyfriend Maintenance starts and ends with Skee-Ball.
2) Grilled Cheese
I love giving my characters a favorite food. The only downfall to this is because I write about the food obsession I end up obsessing about it as well. In this case, Emmy King was utterly in love with the toasty, cheesy sandwich. But this girl, well, I went on a Grilled Cheese kick and ate one every day while I was writing Boyfriend Maintenance . Emmy and I nerded out so much that we (Emmy and I) researched the best cheese and bread to use and experimented until we found our favorite combination. I even hashtag it and include a recipe at the end of the book! #EmmysGrilledCheese
3) Popular & Sexy Male Performers
I stand by my statement, "I will marry Justin Timberlake someday." Don't worry, my husband is aware, he knew when he married me that this was the case. So it only seemed fitting that Emmy has her own dream of marrying the sexy celebrity someday too. Truthfully, it wouldn't be a Lauren Helms book if there wasn't at least one mention of a sexy male performer I adore.
4) Pokémon Go
I'll admit, I'm a nerd for Pokémon Go. It felt fitting that Emmy, my NYC girl would carry the same addiction to the mobile game. You will find several times throughout Boyfriend Maintenance where she is playing the game, even a few times at the expense of looking straight up crazy. Side note though, to be safe, I changed the name to Digitbot Go. But you'll see all the similarities.
5) Good Old Romance
The only thing I nerd out to most is romance. I can't get enough of the genre, both with books and movies/television. Because of this, I wanted to make sure Emmy and Jake's romance was swoony and realistic. There's just something sweet about a romance that could happen in real life. When I write, I imagine the story play out as a movie, and I adored Emmy and Jake's romance so much. My favorite yet!
425 Madison Avenue Book 5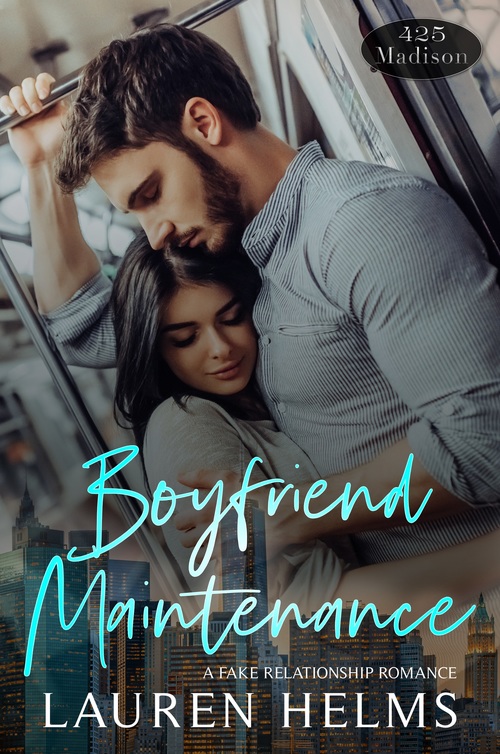 Emmy My bad reputation is coming back to haunt me. Now, I need a date for my brother's wedding just to keep the vultures at bay. I've noticed Jake around the building and he's the perfect man for the job. The thing is, I don't actually have what I promised in return for his help, but I don't want this to end.
Jake I've seen Emmy and she's out of my league, but that doesn't stop me from taking her up on her offer and upping the ante. I have rules, however, the more time we spend together the more the lines get blurred. Her lie made her more like me than I ever thought possible. Too bad liars don't do it for me.
A little boyfriend maintenance goes a long way…
After all, 425 Madison Ave is the perfect place to fall in love!
*Each story is completely standalone, but you'll want to read them all.
Romance Contemporary [Self Published, On Sale: April 25, 2019, e-Book, / ]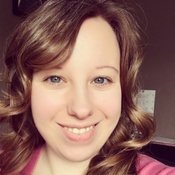 Author Lauren Helms has been an avid reader from a young age. After starting a book review site, that launched her fully into the book world, she decided to take the plunge and write her first novel. Since she was working for a video game strategy guide publisher at the time, she decided to mix what she knew best, video games and romance. Jumping all in, she joined NaNoWriMo and a month later had a 50K word first draft. Lauren lives in Indianapolis, IN with her video game playing husband, two little girl book nerds, and a little boy who will hopefully be a gamer boy too some day!
Comments
26 comments posted.
Re: Lauren Helms | Top 5 Things to Nerd Out to in Boyfriend Maintenance

Love a nerdy hero -- and Skee-ball too! Not so much the
cheese sandwich, but I'm still looking forward to reading
the book!
(Lyssa H 12:56pm April 30)
SOUNDS LIKE A GREAT STORY WITH ALL TODAYS GAMER NERDS
(Debbi Shaw 4:06am April 30)
Okay, the grilled cheese recipe alone is going to get me to
purchase the book. I'm a huge lover of grilled cheese
sandwiches! I find that ham makes it even better.
Skee-ball - yep, can definitely understand that addiction
but not so much JT. I would prefer Adam Levine or Charlie
Hunnam. Lol
As for P. Go? Never played it but used to see people doing
it all around the beach.
Romance...I have been in love with being in love since I
read my very first romance novel, it just happened to be
historical and about 29 years ago. Lol
(Candy Voisine 6:47am April 30)
I love nerds as heros.
(Pam Howell 7:40am April 30)
sounds good to me,,Nerds arent so bad,just different
(Vickie Couturier 1:29pm April 30)
Eating grilled cheese everyday? Yum!
(Jana B 3:03pm April 30)
You've piqued my curiosity! I have to see how this resolves!
I love your introduction to this series.
(Kathleen Bylsma 4:16pm April 30)
I'm all for the grilled cheese and would love to find a combination that will make the top of my list.
(Leni Kaye 5:46pm April 30)
Nerds can be fun.
(Deb Pelletier 9:34pm April 30)
I like the sound of a nerd for the hero, especially a handsome one.
(Anna Speed 10:52pm April 30)
Definitely a fan of grilled cheese sandwiches.
(Susan Jang 1:28am May 1)
love a good hero in a book
(Margo Beredjiklian 7:23am May 1)
Not sure about the grilled cheese sandwiches but would love
to read Lauren's books for the very first time.
(Gwen Ray 12:32pm May 1)
I would love to receive this book.
(Jasmeet Gill 4:19pm May 1)
Keep up the great work!
(Arlene Aughey 5:28pm May 1)
Ooh you had me at grilled cheese! Would love to try this book! Thanks for
the giveaway
(Jennifer Dubois 7:01pm May 1)
Skee-ball and grilled cheeses!!! My perfect day :D
(Victoria Scott 7:40pm May 1)
I agree about the food,reading about it makes me obsess
about it too.
(Catherine Myers 11:02pm May 1)
As a nerd myself, I can certainly appreciate fellow nerds.
(Deb Philippon 7:21am May 2)
I enjoy skee-ball and some of the other things listed. I shall look in to your stories.
(Debra Guyette 7:53am May 2)
I love the quirkiness of the addition of things like skee-ball and grilled cheese sandwiches. Those touches make a story come alive.
(Mary Songer 5:45pm May 2)
I'm as nerdy as they come.
(Maria Dalmau 6:03pm May 2)
I love grilled cheese. So far my favorite combination is mozzarella cheese and bacon, but I can't wait to see your recipe at the end of the book.
(Courtney Hunter 7:56pm May 2)
Hello. Thank you cant wait to read it
(Jean Craven 11:46am May 3)
I love a down to earth guy! All these things seem simple to enjoy with a significant
other. I would love the chance to read this.
(Monica Valencia 7:06pm May 3)
"Her lie made her more like me than I ever thought possible. Too bad liars don't do
it for me." *gasp* That's like a slutty guy saying he doesn't like females who know
what they're doing! lol *i tease* :P

I hope Emmy plays Digibot Go responsibly! I remember people not watching the
streets back in 2016. SMH.

p.s. I love grilled cheese with tomato soup!
(Emmaline F. 7:08am May 4)
Registered users may leave comments.
Log in or register now!