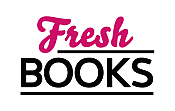 Turn a leaf for great reads in September
Reviews
1 - 20 of 685 ( prev | next )
Watch Over Me
by Sydney Landon
"Dom is the man in every woman's dream."
Posted August 31, 2015

Gwen Day seems to lose every guy she dates. Things change drastically when she agrees to spend her birthday drinking with friends, Mia Gentry and Crystal Webber. So drunk, in fact, that she forgot her latest guy left her and married someone else almost immediately. Now she vows to be Read more...



Keeping Christmas
by Dan Walsh
"I am extremely touched by this real "tear-jerker""
Posted August 26, 2015

In KEEPING CHRISTMAS, empty nesters Judith and Stan Winters are spending their first Thanksgiving and Christmas alone. All three children, spouses and children have all moved to jobs away from Florida. The only things they leave behind are the memories and homemade ornaments, now called ugly ornaments that Judith can Read more...



Win Me Over
by Nicole Michaels
"A lost romantic man and a crafty assertive female make for a great read."
Posted August 24, 2015

In WIN ME OVER, cute and ambitious Callie Daniels has lived a young life of beauty pageants and tiaras. Now she lives in Preston, Missouri operating her own bakery, providing articles for a popular blog, and has just accepted being the coach for the high school dance team. There is Read more...



Just Say Yes
by Alyssa Goodnight
"One sexy contractor and a single mom use a little "food magic" to seal this romance."
Posted August 21, 2015

Evie Moran is a thirteen-year-old girl with a twenty-year-old mind living with her mom Jade. Evie saves the yeses (or IOU's) that she has accumulated for good deeds to use for those questionable requests. Jade is a web designer, which allows her to work from Read more...



If You Only Knew
by Kristan Higgins
"The pages flew by..."
Posted August 17, 2015

In IF YOU ONLY KNEW, Jenny Tate is a wedding dress designer from New York who has decided to move back home and open her business in Cambry-on- Hudson, a lovely city about an hour north of Manhattan. Her ex- husband, Owen, half-Japanese, gorgeous, and a plastic surgeon Read more...



The Gold Miner's Wife
by Amethyst Creek
"Love and danger in the Wild West"
Posted August 13, 2015

Susannah Carlyle ventures into the Wild West of Denver in 1873, traveling from her home in England. With her parents dead since she was 10, she was raised by her grandmother. The Rocky Mountains call to Susannah to paint its beautiful landscapes and wildflowers. Traveling with her former governess, they Read more...



Fan the Flames
by Michele Dunaway
"...guaranteed to leave the reader in a tender and happy state of mind..."
Posted August 11, 2015

In FAN THE FLAMES, Scarlett Harrison and her 4-year-old daughter, Colleen, are finally heading home to St. Louis after spending two years in their San Diego home grieving the loss of a Navy Seal husband and father. Receiving an invitation from former Navy Seal Brad Silverman, her husband Read more...



Hold Me Close
by Shannyn Schroeder
"...a marvelous story of a young woman recapturing her life and self esteem."
Posted August 10, 2015

In HOLD ME CLOSE, Shane Callahan is meeting his best friend at O'Hare airport after Maggie O'Leary arrives from Ireland. Maggie left Chicago almost two years years ago to find herself and recover from the devastating rape by her ex-boyfriend five years earlier. Her family owns and Read more...



The Highlander's Choice
by Callie Hutton
"The characters are colorful, clever and interesting."
Posted August 7, 2015

In THE HIGHLANDER'S CHOICE, Lady Sybil Lacey arrives at Dundas Castle, Scotland from England to attend her best friend Lady Margaret Somerville's wedding to a Scot. Her thought is her friend is cork-brained to even consider marrying the Scotsman Laird Duncan McKinnon, no less a barbarian. Sybil Read more...



What The Heart Knows
by Mara Purl
"...an abundance of thrilling mystery, suspense and romance throughout ..."
Posted August 4, 2015

Milford-Haven, California accumulates many individuals with various ambitions and secrets. Zachary Calvin takes time from his high power job to stop in the beautiful quiet town to become immersed in a piece of art at a gallery. He becomes completely taken by Miranda Jones and her paintings. Miranda comes Read more...



A Glimpse of the Dream
by L.A. Fiore
"...I was so emotionally enraptured throughout the read."
Posted August 4, 2015

Orphaned at 10-yearsold, Teagan "Tea" Harper is sent to live with her Grammy and Grampa's best friend Mrs. Marks in the impressive but gothic estate, Raven's Peak on the cliffs of Maine. Completely lost and alone, Teagan is taken under the wings of Mrs. Marks's adopted Read more...



The Good Neighbor
by A.J. Banner
"Saving a child from a blazing fire sets this woman up for suspense & tragedy embroiled in deceit."
Posted July 31, 2015

Dr. Johnny McDonald and Sarah Phoenix have been married three years and live in Johnny's dream home on Sitka Lane in Shadow Cove, Washington. Sitka Lane is comprised of a group of quaint houses, identical in design, but completely different in decoration in a town most only dream about Read more...



Unlikely Allies
by C.C. Koen
"...a most delightful tale of heart-warming love that is guaranteed to warm every reader's heart."
Posted July 31, 2015

Maggie Tyson is a single mom with an adorable, precocious 4-year-old daughter. Maggie's ex-husband Jake, who never intending to be a father and who has no care for his daughter, is in prison but he vows to get even with Maggie for testifying against him. She Read more...



Welcome to Fat Chance, Texas
by Celia Bonaduce
"Seven strangers brought together to succeed in a ghost town with money at the end of the rainbow."
Posted July 27, 2015

Dymphna Pearl raises angora rabbits and uses the fur for yarn to use in her professional knitting. Life in sunny California is about to change when she receives a financial bequest that could set her up nicely. To do this, Dymphna will have to help rebuild the Texas ghost town Read more...



Forward Pass
by Desiree Holt
"One hot NFL star and 'little sister' of his friend = hot, hot, hot!"
Posted July 22, 2015

Shay Beckham moves to San Antonio, Texas from New York where she is temporarily staying with her brother Hank. Shay has a contract for her job as graphic designer that allows her to work from anywhere. Returning from one of her New York trips she is stunned to find her Read more...



The Secret Daughter
by Kelly Rimmer
"Lives are altered in this disturbing but poignant tale of adoption"
Posted July 21, 2015

Sabina "Bean" Lilly Wilson is thirty-eight, married, living in Sydney, Australia, and elated that she is pregnant. She and her husband Ted have waited for everything to be perfect before starting their family--at least until she joyously shares the news with her Mum and Dad. The reaction from Read more...



Do Not Forsake Me
by Rosanne Bittner
"This outlaw will give his soul and heart for the family he loves in protecting them from harm."
Posted July 14, 2015

The infamous Jake Harkner has met his match. After being shot by Miranda Hayes, their lives take a twist and they end up holding each other's heart forever. Despite Jake being tracked across the country by the law, their love only grows stronger. Eventually the law catches up with Read more...



Don't Let Go
by Sharla Lovelace
"A boy and girl suffer loss and 26 years of separation to have a secret change their lives forever."
Posted July 14, 2015

It's been twenty-six years and Julianna Doucette White is about to have the biggest heartache walk back into her life at Copper Falls, Texas. It's been that long since at seventeen she had a son torn from her arms at birth and his father deserting her. With Read more...



A Rancher of Her Own
by Barbara White Daille
"A high-powered photojournalist and a devoted cowboy and father find a forever family together."
Posted July 10, 2015

Jedediah Garland, proprietor of the Hitching Post Hotel on the Garland Ranch at Cowboy Creek, New Mexico, and his hotel cook, Paz, have one thing in common---getting Jed's three granddaughters married and produce more grandchildren. Tina, the granddaughter now getting married at the Hitching Post, is one that Read more...



To Tempt a SEAL
by Sara Jane Stone
"An erotic list of sexual fantasies opens a new world of love and security for a broken woman."
Posted July 7, 2015

Lucia Lewis arrives at a Vegas hotel in hopes of realizing her "fantasy sex". Bouncing from foster home to foster home, she and her older sister Natalie have had disastrous care, with Lucia suffering from disfiguring jagged scars on her right cheek incurrred by a foster father. Now, a famous Read more...



Kay Quintin
I have 4 step children, 4 natural children and 4 adopted children. I am also a proud grandmother of 35 and great grandmother of 9. I currently still work as administrator of an ophthalmology office. My passion is machine embroidery and reading. I love doing reviews for Fresh Fiction and the people are great to work with. I thank those who make it possible for me to participate in this great program!
Blog Posts