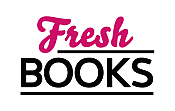 Touching stories for the shorter days of November
Reviews
1 - 20 of 582 ( prev | next )
Greyhound George
by Tony Cleaver
"Love and a greyhound do the unthinkable for this middle aged and unloved man."
Posted November 23, 2014

George Potts is in an unhappy marriage with his demanding wife, Annabel. Always receiving ridicule and being ordered about, George isn't wealthy, has a dead-end job as accountant and is hopeless around the house. Annabelle is head housekeeper at St Bartholomew's College and secretly having an affair Read more...



A Cowboy's Christmas Promis
by Maggie McGinnis
"A city vet realizes her dream of caring for large animals and gains unexpected forever love."
Posted November 18, 2014

Vet Daniel McKee is a widower of two years, left with the undaunted task of raising his 7 year old twins, Gracie and Bryn in his hometown of Carefree, Montana. Losing their mother to cancer, Daniel struggles with spending way too much time at the horse barns tending sick and Read more...



Treasure on Lilac Lane
by Donna Alward
"Passion and baring-of-souls lovemaking gives new life to this young couple."
Posted November 14, 2014

Jess Collins has come a long way since escaping an abusive relationship leaving her with lasting physical scars. Now she owns her own shop, Treasures, on Lilac Street in Jewell Cove, Maine. Attending a funeral for Roberta Sullivan, she again sees the deceased's son Rick. Friends with a hint Read more...



Naked Desire
by Desiree Holt
"Taking back her family BBQ recipe in a divorce, this woman also ends up with a hot cowboy."
Posted November 13, 2014

Moving to the small Texas town of Saddle Wells intending to open her family BBQ sauce and rub is a huge step for Cynthia "Cyn" Dellinger. Taking back the recipe in her divorce from a husband who made his restaurants famous because of it, Cyn is determined to start over Read more...



Sugar's Twice as Sweet
by Marina Adair
"Being dumped by her fiancé is just the beginning of fulfillment for this woman."
Posted November 13, 2014

Josephina "Joie" Harrington just blew her future with her fiancée, in front of everyone at the tarmac, where the private jet was due to depart for Paris. And all she wanted to do was get the sizzle back. She has spent her time orchestrating a Manhattan social front to Read more...



The Duality Principle
by Rebecca Grace Allen
"What you see isn't what you're getting with this nerdy woman."
Posted October 28, 2014

Gabriella Evans' life consists of proving terms of definitions. An intelligent woman, Gabby is writing her thesis on Duality Principle, saying that if a theorem is true, it remains true if each object and operation is replaced by its dual. Being in Portland, Maine and staying at her deceased grandmother Read more...



Find Me I'm Yours
by Hillary Carlip
"A young woman searches for her destiny and finds herself and soul mate."
Posted October 23, 2014

Maggie Marclay is living in L.A. with a roomy she can't stand. Mags is an artist and has a website, Collage A Week. Breaking off with her unfaithful boyfriend, Jason, Mags is searching for her soul mate. She and her brother, Cooper, were brought up without their father Read more...



Double Wedding, Single Dad
by Fleeta Cunningham
"This gorgeous Texan finds more than a dream wedding for his daughters."
Posted October 21, 2014

Wedding coordinator, Lucinda Parks, is sole proprietor of Spotlight Celebrations in a small Texas town; is meeting with a devastatingly handsome client... Jeffery Sinclair. Jeffrey is a single dad planning a double wedding for his two daughters, Shelby and Candace. Their mother being deceased, the pressure is on for this Read more...



The Christmas Bouquet
by Sherryl Woods
"A young female intern weighs her dreams against forever love and happiness."
Posted October 19, 2014

Caitlyn Winters has specific aspirations for the future, all carefully laid out. Finding out she is pregnant is a glitch she isn't able to handle. The father, Noah McIlroy, is a family medicine resident at the Baltimore hospital where Cait is an intern. Plans of returning to Africa to Read more...



Sleigh Bells in Valentine Valley
by Emma Cane
"Heat and ex-sex revitalizes a love thought lost years ago for these divorcees."
Posted October 19, 2014

Kate Fenelli arrives home to Valentine Valley, Colorado just as the decorating begins for Christmas. Kate is an attorney in a large law firm in Vail while sharing the responsibility for her 13-year-old son, Ethan, with her ex- husband. Divorced from Tony De Luca, owner of a tavern Read more...



Luke
by Emily March
"A funny, famous sexpot and one hunky DEA agent come together to find love."
Posted October 16, 2014

Luke "Sin" Callahan has just buried his best friend he has worked beside in the DEA unit, for whose death he takes the blame. Resigning from the DEA he plans to spend time with his identical twin and other brother fishing and living aboard the Miss Behavin II docked at Read more...



The Wedding Proposal
by Sue Moorcroft
"A woman recapturing true love and self worth and integrity."
Posted September 27, 2014

Sensible Elle Jamieson has left England behind to take a summer position as well as a volunteer job in Malta. Excited at the carefree life she will be living amid her friend Simon Rose's yacht, Shady Lady, she will also be cleaning and cooking part time on a larger Read more...



A Place Called Harmony
by Jodi Thomas
"Three couples face storms and outlaws to form a new Texas town and new lives."
Posted September 24, 2014

Harmon Ely operates a trading post in Texas and has this dream of turning his land into a productive town by placing an ad for perspective residents. After a husband and wife have settled on forty acres of his land, and work the land to create a life and stay Read more...



Finding Julia
by Desiree Holt
"A man and woman capture the love years later that was previously denied."
Posted September 24, 2014

Waiting for her husband to sign divorce papers, Julia Patterson cares for her twin son and daughter while starting her own career in San Antonio by going into business as Bright Ideas with her friend, Claire Westbrook, while working hard to keep her vindictive husband at bay. She leaves her Read more...



Share the Moon
by Sharon Struth
"Two people finding love while rebounding from loss and pain."
Posted September 24, 2014

Sophie Shaw suffers over the loss of her oldest son, Henry, seven years ago as well as the marriage that fell apart after that. Caring for her son Matthew and her daughter, Tia, she is a reporter for the Blue Moon Gazette in Northbridge, Connecticut. While helping her father with Read more...



The Perfect Man
by Vicki Lewis Thompson
"Three women find their "perfect man" and realize that love is what counts and not social status."
Posted September 14, 2014

Three female friends, all from different social statuses in Texas, make a pact for each to marry a billionaire, their perfect man. Planning a trip to Paris as a threesome, only Melanie Shaw is able to follow through. Putting herself through college with little money, this is a trip of Read more...



Song of the Fireflies
by J.A. Redmerski
"A dark and emotional journey for best friends turned lovers."
Posted September 12, 2014

Brayelle Bates and Elias Kline have been best friends since grade school. No one understands Bray like Elias; even her parents. Always feeling as an outsider, Bray's underlying problems are not obvious. With a vow to always be best friends, the trip through life they take is complicated, horrendous Read more...



The Cottage Next Door
by Natasha Moore
"Two lost souls find each other and learn to love again."
Posted September 6, 2014

Hunter McCaffrey is a well-known published author who has lost the words after losing his wife in an accident two years prior. He and his dog Riley are taking refuge in a cottage by the ocean in Florida offered by his friend Fletcher, hoping to recapture his abilities and Read more...



Help Wanted: WIFE
by Fleeta Cunningham
"Two sensible people have a meeting of the minds over one big cat to find happiness."
Posted September 6, 2014

An ad placed by a 37 year old man seeking a loving woman to share his life at his ranch, catches Cherilyn Bixby's attention. No longer having any ties, the sensible and pretty schoolteacher wants to have something of her own which this sensible Texas rancher might give to Read more...



Texas Twist
by Cynthia D'Alba
"A twist for this cowboy is exactly what he needs to live again."
Posted September 3, 2014

Paige Ryan has returned to her home in Whispering Springs, Texas following the death of her parents after receiving her RN degree and a degree in psychology to be near her brother, Leo. She plans to put her life back on track, but didn't plan on seeing the rodeo Read more...



Kay Quintin
I have 4 step children, 4 natural children and 4 adopted children. I am also a proud grandmother of 35 and great grandmother of 9. I currently still work as administrator of an ophthalmology office. My passion is machine embroidery and reading. I love doing reviews for Fresh Fiction and the people are great to work with. I thank those who make it possible for me to participate in this great program!
Blog Posts