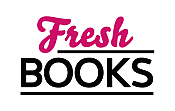 April showers = Book Reading time!
Reviews
1 - 20 of 518 ( prev | next )
Wildflower Wedding
by LuAnn McLane
"A young woman finds love in the lost badass school boy of her past."
Posted April 13, 2014

Gabby Goodwin and her mother lived in the trailer park when she was a child and considered by the town folk and other students of Cricket Creek as trailer trash. Now an adult after persistence has endured and her mother now deceased, she has opened her own flower shop called Read more...



Betting the Rainbow
by Jodi Thomas
"Three couples in Harmony, Texas find the true meaning of love and happiness."
Posted April 6, 2014

Rainbow Lane in Harmony, Texas is the heart and real home of many young people, even though they have denied it for years and for different reasons. Ronny Logan has returned home to be alone, following a year of travel after her one true love has passed away. Her mother Read more...



Flight Delay
by Nicole Helm
"Renewed faith, happiness and love for a family who had lost it all."
Posted April 6, 2014

Lawson Baker has moved home and taken over his deceased grandparent's home and business. Losing his wife, Sue , to another man has caused Law to give his sons a change of venue, moving from Hollywood where she is a movie star surrounded by vicious rumors. With both boys in Read more...



Rodeo Queen
by T.J. Kline
"This girl finds more at this rodeo than training horses!"
Posted March 31, 2014

The announcement has just been made that Sydney Thomas is the new rodeo queen of the Fifty-first Annual West Hills Roundup Rodeo. Excited at this opening up prospects of employment with a rodeo company, her only hesitation is at the treatment dished out by Scott Chandler, part owner of Read more...



Close Pursuit
by Cindy Dees
"Hot raging pursuit of a man and woman on assignment in a remote country."
Posted March 29, 2014

Katie McCloud has been raised with five older brothers and a father, all involved in special ops and government trysts. Katie Volunteers to accompany Alex Peters, aka Alexei Petrovich Koronov , a super brilliant doctor, to aid in the delivery of babies in the country of Zaghastan for Doctor's Unlimited Read more...



Feel The Rush
by Kelsie Leverich
"Finding Mr. Safe Was the Plan, but Her Plans Are about to Change."
Posted March 23, 2014

Still burned from a previous love affair, Megan Mitchell is persuaded to move to Columbus, Georgia with her friend Eve where they are both going to work as nurses at the base hospital. The first day at their apartment Megan is shocked to meet the man she had a one Read more...



Lone Star Justice
by Tori Scott
"Terror a court judge and her daughter and ends in love for both."
Posted March 21, 2014

Madelyn "Maddie" Cooper,is now a judge, living in Montgomery County, Oklahoma with her 13 year old daughter, Brandy. As a pregnant unwed teen, Maddie left Greendale, Texas and the love of her life, Rand McCade, following the death of his parents. Maddie believes that Rand hates her because her Read more...



Teach Me Under The Mistletoe
by Kay Springsteen
"Lessons in the Art of Kissing Seals This Young Woman's Future."
Posted March 18, 2014

Eighteen year old Lady Caroline "Kitty", youngest daughter of Lord Strickland, has her hat set for a certain gentleman. Kitty is the last, and youngest, Tyndell sister since both her older sisters are spoken for. England, in the early 1800's, dictates certain etiquette, but Kitty requires some special tutoring Read more...



You, Me, and Sweet Tea
by Calico Daniels
"This bull rider learns the value of true love."
Posted March 18, 2014

It's only 7 days until Big Creek Days, a celebration of food which includes a much awaited rodeo. Paisley Archer organizes things from the bull riding events to the concessions stands, assuring a successful celebration. Paisley Weston's estranged husband, Matt, has gained fame as a professional bull rider Read more...



What A Woman Wants
by Judi Fennell
"Quirky, Clever, and Colorful! This Series Is a Joy to Read!"
Posted March 17, 2014

Sean Patrick Manley and his two brothers, Bryan and Liam, are jointly entering a venture to purchase the Martinson Mansion. Striking a deal with the matriarch, Merriweather Martinson, to purchase the property following her death, they have plans to maintain the property as a historical, exclusive resort. The kicker upon Read more...



The Prospect
by Beth Williamson
"Love comes in the disguise of Typhoid fever for a book smart 1900's woman."
Posted March 16, 2014

The year 1848 is a tough year for 19 year old Josephine Chastain and her family. Jo is a smart woman and full of book knowledge. Leaving Missouri for Oregon and a new future, difficulties and tragedy strike the family. Jo is struck down with typhoid fever. Declan Callahan, a Read more...



Stealing the Groom
by Sonya Weiss
"Stealing this groom backfires on a well intentioned friend."
Posted March 9, 2014

Amelia Snyder is about to save her very best friend. Chad Walker is about to marry a woman he doesn't love, an arranged marriage, a masquerate designed to coerce his grandfather to turn the reins of the Walker Company over to him. Ame isn't about to let him Read more...



The Wedding Favor
by Cara Connelly
"Hot sex with the enemy disrupts an exclusive wedding."
Posted March 9, 2014

Victoria Westin, an attorney in her mother's law firm, is assigned a case in Texas solely to discredit a hunky rugged Texan who pulled the plug on his wife's support system to avoid the insurance company paying him a seven figure settlement against their client. Their client was Read more...



Welcome Back To Apple Grove
by C.H. Admirand
"With Their Own Crosses to Bear, a Hunk and a Beauty Find Their Way Together."
Posted March 9, 2014

After leaving the family business, Grace Mulcahy has moved to the big city of Columbus, Ohio. Of the three girls, Grace is the only one searching for her special dream. She also has a special interest; donating her hair to Love Locks, which provides free wigs to children with cancer Read more...



How Sweet The Sound
by Amy K. Sorrells
"Can a Southern Teen Overcome Generations of Incest and the Death of her Father?"
Posted March 4, 2014

Thirteen year old Anniston Harlan and her family live on and operate a pecan orchard in Bay Spring, Alabama. A well -known and longtime family of the area, they are looked up to by the other residents. Anni lives in town with her mother Oralee and father Rey. On the Read more...



A Minute on the Lips
by Cheryl Harper
"The Line Between Love and Work is a Fine One To Walk"
Posted March 3, 2014

Sheriff Andrea Jackson has moved to the quaint small tourist town of Tall Pines to be with her grandmother who took a fall and has refused to move to Atlanta where Andi was with the FBI. Being the focus of gossip because of the desertion of her father when as Read more...



The Pirate Bride
by Sandra Hill
"A Sexy Viking and A Beautiful Female Pirate Match Wits in this Captivating Tale."
Posted February 27, 2014

Retired Viking pirate, Thork Tykirson hopes to repair the estrangement with his father for his previously wild days. While drinking with his men at the tavern, curiosity peaks their interest at the small men present. If they had only known they were pirate women and their drinks would be drugged Read more...



Miracle Road
by Emily March
"With Faith and a Miracle, Tragedy Is Overcome to Find Love and Forgiveness."
Posted February 15, 2014

Lucca Romano, a college basketball coach, arrives in Serenity Springs to be with his family for healing. Lucca is devastated, following a horrendous bus accident with his team. He has been burying himself in booze in an attempt to forget the life lost and life ruined during that accident. His Read more...



The Splendour Falls
by Susanna Kearsley
"An inquisitive holiday for a woman and her cousin turns to suspense and murder."
Posted February 12, 2014

Emily Braden works for her cousin Harry's father in England at the Braden Glass. Always close to Harry, they have spent much time together going on trips. This time Harry encourages Emily to go on a trip to Chinon, France with him. This is precipitated by his last research Read more...



Promise Me Texas
by Jodi Thomas
"An 1800's train wreck results in love to an independent young woman."
Posted February 10, 2014

Beth "Bethie" McMurray has a secret mission, boarding a train heading to Dallas, Texas in the 1800's. Affianced to Senator Lamont LaCroix, she plans to secretly marry him in Dallas. In an effort to surprise him, she boards the train early which changes her entire life. Bethie overhears his Read more...



Kay Quintin
I have 4 step children, 4 natural children and 4 adopted children. I am also a proud grandmother of 35 and great grandmother of 9. I currently still work as administrator of an ophthalmology office. My passion is machine embroidery and reading. I love doing reviews for Fresh Fiction and the people are great to work with. I thank those who make it possible for me to participate in this great program!
Blog Posts