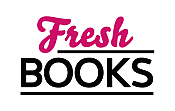 New Year, New Romances in January
Reviews
1 - 20 of 607 ( prev | next )
This Just In
by Kathryn Scarborough
"This couple owes their forever love to their interfering family."
Posted January 22, 2015

Stopping at an ATM machine Gina Thompson, a school teacher, is waylaid by an ad taped to the inside wall. A kerosene heater is exactly what she needs. This has been an extremely cold winter in Huntsville, Alabama and Gina's home is old, drafty and cold with her present Read more...



Lost & Found
by Brooke Davis
"A trek across Australia with an old man and woman brings adventure to a 7 year old abandoned child."
Posted January 16, 2015

Millie Bird is a seven-year-old girl experiencing death all around her, from spiders to dogs and in between, then her own father. She lives in a world of her own, full of questions about life, death and purpose. Millie is deserted at a mall by her mother and Read more...



The Marriage Charm
by Linda Lael Miller
"One hot cowboy and a secret marriage charm finds the target."
Posted January 16, 2015

Spencer "Spence" Hogan, Sheriff of Mustang Creek, resides in the small town surrounded by beautiful mountains in Wyoming where he lives with his dog, Harley, and horse, Reb. Best man at Hadleigh Stevens and Tripp Galloway's wedding, he finds himself in close proximity yet again with Melody Nolan. The Read more...



Always on my Mind
by Susan May Warren
"Through the direction of God two lost people find themselves and everlasting love."
Posted January 15, 2015

Running from the woman he loves after learning of her short affair with his brother, Owen, Casper Christiansen is going back home to Minnesota. His love for archeology and treasure hunting was a short- lived diversion while in Honduras. Always feeling as second best while being the middle child among Read more...



Teardrop Lane
by Emily March
"Unexpected children bring forever love and healing to this man and woman."
Posted January 11, 2015

Hunter Cicero is a master glass artist striving to establish a hand-blown glass studio in Galveston, catering to the tourist trade. Brought up as a foster child, Hunt adopted a fellow female foster child as his sister. Jayne since died of cancer leaving four children with promises from Hunt Read more...



Full Blaze
by M.L. Buchman
"Hang on to the edge of your seat for these two wild firefighters."
Posted January 11, 2015

Calvin Jackson spent seven years of fighting wildfires and five photographing them, even appearing on National Geographic and Time. This time he's at the out of control Grindstone Canyon Fire in southern California. Hesitating too long for a shot, he's cut off by the fire believing this was Read more...



Montana Darling
by Debra Salonen
"A vagrant and a sexy prosecutor find common ground and a future."
Posted January 11, 2015

Mia Zabrinski with her children, Emilee and Hunter, move back to Montana where her family live after her eluding death from breast cancer. Terrified at finding herself with cancer and recently divorced, her sole focus is keeping herself alive to be there for her children. She isn't happy with Read more...



Merry Christmas, Baby
by Jill Shalvis
"A lone pregnant woman lets her hormones take over."
Posted January 4, 2015

Chloe Thompson isn't happy that her tall testosterone and attitude-ridden husband had taken another dangerous DEA job and is leaving soon. The hunkie Sheriff Sawyer Thompson only wants to provide for his "surprise" future daughter by taking on extra jobs. Caring for his asthmatic wife is uppermost in Read more...



The Millionaire Rogue
by Jessica Peterson
"Intrigue and mystery results in true love for this man and debutante."
Posted December 31, 2014

In 1812 London, Mr. Thomas Hope, proprietor of Hope and Company, the family bank, receives a surprise visit from a friend of the past. Henry Beaton Lake arrived with a limp in his leg and a patch over his lost eye to pull Hope into their nefarious pursuits of 10 Read more...



Siren's Treasure
by Debbie Herbert
"The mystical call of mermaids brings love to this FBI Agent."
Posted December 29, 2014

Jet Bosarge has just won the Undines' Challenge at the Poseidon Games of the merfolk. Always shunned by other merfolk, Jet isn't the typical blonde, beautiful mermaid like the rest, but brown eyed, dark haired and in possession of a difficult nature. Winning the trident also gives her one Read more...



Divorced, Desperate, and Dead
by Christie Craig
"A man and woman meet in the afterlife and have a chance to do it over."
Posted December 27, 2014

Detective Cary Stevens is confused and sitting in Room Six. The problem is, where is room six and what happened to him? The last thing he remembers is being shot by the albino teen, who is a member of the Black Blood gang. The room is filled with other people Read more...



Eyes Only
by Fern Michaels
"This Vigilante Group of Smart, Ruthless, and Determined Women Fight to Right Injustice."
Posted December 22, 2014

The vigilantes are again at work! Myra, Nikki, Alexis, Kathryn, Yoko, Isabelle, Annie and Maggie are out to prevent a wrong. Gretchen Spyder is the daughter of one of the richest men in the world, Angus Spyder. Angus has his daughter isolated on Spyder Island, which is owned by him Read more...



The Loving Daylights
by Lynsay Sands
"Techy sexual gadgets in disguise gain this girl a man to love and means to solve her case."
Posted December 14, 2014

Jane Spyrus comes from a family of spies, all working for B.L.I.S. in British Columbia. Her mother and father were killed in a car explosion when she was only five. Living with her gran Maggie since their death, Maggie is now wheelchair ridden after an accident on Read more...



Dogwood Hill
by Sherryl Woods
"A Heart warming tale of a man searching for a father and also getting a loving woman."
Posted December 12, 2014

Aidan Mitchell has just taken a coaching job at the high school in Chesapeake Shores following his retirement as a professional quarterback after an injury. The first person he meets at Dogwood Hill is Elizabeth March, also fairly new to town, who owns Pet Style shop on Main Street. An Read more...



The Kidnapped Christmas Bride
by Jane Porter
"A man and woman rekindle their lost love through a 5 year old boy."
Posted December 12, 2014

Trey Sheenan's finally released from prison after four years for an accidental death while defending a pregnant woman being beaten by her boyfriend. Trey has always been the gorgeous "bad boy" since a child. Coming home to Marietta, Montana presents tons of concerns. His four brothers are happy to Read more...



An Island Christmas
by Nancy Thayer
"A mother realizes not everything fits into a perfect picture frame."
Posted December 7, 2014

Jilly and George Gordon are readying their home for their youngest daughter's wedding to be held on Christmas day with everyone staying at their home on Nantucket Sound. The older daughter, Lauren, is married with two beautiful children and has always been the perfect, organized daughter. Felicia has always Read more...



A Yorkshire Christmas
by Kate Hewitt
"Two lonely people from opposite continents seeking solitude find that forever love ."
Posted December 6, 2014

Claire Lindell is traveling from New York City where she is a teacher, planning a quiet Christmas getaway in Ledstow, England at her Godmother's cottage. Claire simply cannot stand the thought of spending another perfect holiday with her perfect family when she doesn't feel perfect herself. Just ending Read more...



A Sweet Montana Christmas
by Roxanne Snopek
"Restoring love and realizing all the dreams for a man and woman."
Posted December 6, 2014

His marriage on the rocks and his business collapsing, Austin Sweet has taken refuge by agreeing to move from Chicago and manage his family's Sweet Montana Farms. The agreement is to restore within a year the farm to a state that they can then sell it, giving Austin a Read more...



A Ghost of a Clue
by Debra Doggett
"This ghost hunter makes a believer out of a hard-headed scientist."
Posted December 1, 2014

Aurora "Rory" DuMont is back in Lobster Cove to learn to be herself after being laid off from her job in Boston. The small town is filled with residents belonging to the Lobster Cove Ghost Hunters Society. In fact, the seaside cottage left to her by her Aunt Lorena, who Read more...



Chasing the Runaway Bride
by Susan Meier
"A man and woman of two feuding families find the truths and love each deserves."
Posted November 30, 2014

Piper O'Riley just spots a "WOW" guy in a stetson outside Health Aid Pharmacy in Harmony Hills where she is manager. This could be the man of her dreams, even after leaving her last two grooms at the altar. These were "safe" men that just didn't excite her Read more...



Kay Quintin
I have 4 step children, 4 natural children and 4 adopted children. I am also a proud grandmother of 35 and great grandmother of 9. I currently still work as administrator of an ophthalmology office. My passion is machine embroidery and reading. I love doing reviews for Fresh Fiction and the people are great to work with. I thank those who make it possible for me to participate in this great program!
Blog Posts