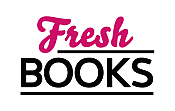 December Best Picks
Reviews
1 - 20 of 153 ( prev | next )
One Lucky Vampire
by Lynsay Sands
"Ten years and nineteen books later, the Argeneau series is still going strong."
Posted November 17, 2013

Stephano Jacob Colson Notte has had a hard time adjusting to the fact that he's been made a vampire against his wishes, even if it did save his life. Having run away from his family to Ottawa more than three years ago, he's now created a new life Read more...



Drizzled With Death
by Jessie Crockett
"A mountain lion and a killer? This is one sticky situation even maple syrup can't make better."
Posted October 17, 2013

When maple syrup maker Dani Greene told a little fib to her family in order to get out of helping them set up for Sugar Grove, New Hampshire's annual pre-Thanksgiving pancake- eating contest, she never thought she'd end up having to face a mountain lion on her Read more...



The Sum Of All Kisses
by Julia Quinn
"Fall in love with the man responsible for Sarah being unwed? Never! If only he hadn't kissed her."
Posted October 16, 2013

Having missed her first season due to her cousin fleeing the continent after taking part in a duel, Sarah Pleinsworth has laid the blame of her unmarried status solely on the shoulders of one person, Hugh Prentice. If it weren't for him, she'd be married by now and Read more...



Heart Of Venom
by Jennifer Estep
"When you attack the Spider's family, you die."
Posted September 2, 2013

As the Spider, Gin Blanco is used to people trying to kill her. She is, after all, an assassin. When thugs break into her friends Sophia and Jo-Jo Deveraux's home, Gin figures they're there for her and is ready to teach them some manners. Turns out their Read more...



The Trouble With Being a Duke
by Sophie Barnes
"Will family secrets keep Isabella from marrying her Duke?"
Posted August 29, 2013

Isabella Chilcott has always dreamed of attending the Kingsborough Ball. Though she knows how her parents feel about the titled gentry, when Isabella finds a gown in her attic, she can't pass up the opportunity to live out one last fantasy before being married off to the man of Read more...



The Vampire With the Dragon Tattoo
by Kerrelyn Sparks
"It's taken three hundred years for him to find love again."
Posted August 29, 2013

Dr. Leah Chin entered college at the tender age of fourteen and has always felt like she doesn't fit in with other people. When she gets an opportunity to take a position at Romatech Industries, she feels she may be able to find like minded people to work with Read more...



Enthralled
by Lora Leigh, Lucy Monroe, Meljean Brook, Alyssa Day
"Come and be ENTHRALLED!"
Posted August 14, 2013

The Devil's Due -- Lora Leigh Rescued from a breed facility when she was just a child, Katie O'Sullivan has lived her life without the knowledge that she possesses recessed wolf breed genes. Now that her genetics have kicked in, there's a frenzy of people out to get Read more...



Rush
by Eve Silver
"In this game, there's no coming back from death."
Posted June 16, 2013

Miki Jones has been going through life pretending to have emotions ever since her mother died. That all changes when Miki is pulled from her life into an alternate world where Drau, terrifying aliens, are threatening to abolish human life as we know it in the real world. Paired up Read more...



Night School
by C. J. Daughtery
"She was sent away for her own good, but there may be more danger here than they ever imagined."
Posted June 16, 2013

When Allie Sheridan's brother ran away from home, it turned her life upside now. Acting out has caused her to be arrested yet again and her parents have had enough. Shipped off to Cimmeria Academy, a boarding school two hours away from London but what feels like the middle Read more...



Buried In A Bog
by Sheila Connolly
"Are two dead bodies enough to make Maura leave Ireland and never look back?"
Posted June 12, 2013

Maura Donovan doesn't know a whole lot about her Irish ancestry or about her grandmother's past but when her Gran passes, her final wish is for Maura to go to Leap, a small Irish village in County Cork, where her Gran was born. At loose ends in her Read more...



Dark Currents
by Jacqueline Carey
"Daisy Johanssen, Hel's liaison, is all that stands between the supernatural and everyone else."
Posted June 11, 2013

As a half incubus, half human, Daisy Johanssen is the perfect person to be an enforcer for Hel, a Norse goddess, helping to keep things running smoothly between the eldritch community and everyone else in the town of Pemkowet. A liaison for the Pemkowet Police Department, Daisy finds herself pulled Read more...



Midnight Secrets
by Ella Grace
"Murder, betrayal and a second chance romance await you in this thrilling read."
Posted June 9, 2013

Triplets Savannah, Samantha and Sabrina Wilde's lives changed when they were ten years old and their parents died in an apparent murder suicide. Raised by their grandfather, as soon as the girls were able to, they got away from the home that once held happy memories for them. The Read more...



The Cursed
by Alyssa Day
"If Rio's just a human girl, why are so many supernaturals interested in her?"
Posted June 9, 2013

When bike messenger Rio Jones witnessed a supernatural criminal heavyweight kidnap a little girl while on a job, she only has one option; to pack up her stuff and hide. In order to find the kid and keep her safe, she knows she'll have to hire the man some Read more...



Falling Blind
by Shannon K. Butcher
"Only his touch can stop the visions from blinding her."
Posted June 9, 2013

Rory Rainey has been plagued with blinding visions her entire life. As long as there are people nearby, she picks up visions of what they're seeing, blocking out her own eyesight. Determined to find the person who can put an end to her visions, Rory is out hunting when Read more...



Wild About You
by Kerrelyn Sparks
"Lions and tigers and Were-Bears, oh my!"
Posted June 9, 2013

Bear claw eating were-bear Howard Barr is a daytime bodyguard for vampires. Watching his friends fall in love and start families has gotten Howard thinking about his own. Banned from ever returning to his home in Alaska, Howard is working on a way to go back. Finding a way Read more...



The Mystery Woman
by Amanda Quick
"Can an ancient Egyptian formula really bring back the dead with the help of some paranormal talent?"
Posted June 6, 2013

While in the process of rescuing Daphne Pennington from being abducted by a fortune hunter, Beatrice Lockwood, on assignment for Flint and Marsh, finds her past has caught up to her. Helped by a gentleman who appears to be looking for her in connection to blackmail, Beatrice soon finds herself Read more...



Her Knight's Quest
by Alexis Morgan
"The damned warriors of the mist continue their fight against an evil mage and his dark magic."
Posted February 28, 2013

Called from his resting place deep within the river that the Gods condemned him and his friends to, Duncan is now tasked with finding out more about the dark magic which is plaguing Agathia, the land he and his four comrades have been summoned to save. Having arrived at the Read more...



Grounds To Kill
by Wendy Roberts
"Can messages from the great beyond help save Jen and her father?"
Posted February 17, 2013

Barista Jen Hanby has been keeping a few secrets from her co-workers. The first being that the homeless man that she takes coffee and a pastry to on a regular bases is her father, and the second is her hand doesn't itch because she has eczema; it's Read more...



Demon's Curse
by Alexa Egan
"The start of a new series which involves shape shifters."
Posted February 10, 2013

When one of his officers kills a family to keep the secret of what he and his three fellow comrades are, shape-shifters who belong to the Imnada race, Captain Mac Flannery finds himself cursed to be trapped in his animal form during the hours of darkness. Worse, now that Read more...



Immortal Ever After
by Lynsay Sands
"The Love Story Fans Have Been Waiting For"
Posted February 3, 2013

Veternarian Valerie Moyer's life was pretty normal up until she's kidnapped by a psycopath vampire who keeps her, along with six other women, drugged and caged up, using them as his own personal blood bank. Escaping before the immortal enforcers, vampire police, arrive, Valerie is found passed out Read more...



Rosie Bindra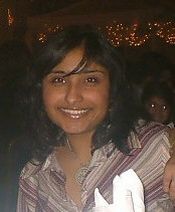 I've been reading for as long as I can remember and though I've upgraded from the Nancy Drew and the Sweet Valley High books that littered my childhood, one thing that remains the same is I'm still a happily ever after kind of girl. And frankly, I always will be. A few of my current favorite series are: Patrica Briggs's Mercy Thompson Kresley Cole's Immortals After Dark Shannon K. Butcher's Sentinel Wars ... and the list can go on and on. I know, there's a bit of a paranormal theme going on, but I do like other romance genres as well. I also recently discovered YA books aren't as bad as I've imaged them to be and can say I'm becoming slightly addicted to them. Who knew? ;) Follow me on Twitter @book__reviewer.
Blog Posts