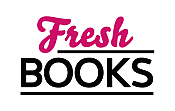 Spectacular Reads in October
Reviews
1 - 20 of 170 ( prev | next )
Gone Too Deep
by Katie Ruggle
"A dead body, numerous suspicious fires and a missing man; what else can go wrong in this small town?"
Posted September 26, 2016

When Ellie Price's dad disappears, the city girl will do anything to find him and get him the help he needs, even hike through the Colorado Rockies. Arriving in Simpson, Colorado, woefully unprepared for the harsh winter conditions, Ellie is determined to find a guide who's willing to Read more...



Secret Sisters
by Jayne Ann Krentz
"Some secrets are worth killing for."
Posted December 8, 2015

Madeline Chase and her best friend, Daphne Knight, both lost their young innocence at the age of twelve when they were attacked by a stranger. Carrying the secrets from that night, Madeline has spent the last eighteen years of her life trying to move on from that incident. With the Read more...



The Duke Can Go to the Devil
by Erin Knightley
"They say opposites attract but can a propriety obsessed Duke really fall for an improper lady?"
Posted July 28, 2015

Having grown up on her father's ship and in some of the world's most exotic places, Miss May Bradford is not thrilled when her father ships her off to his sister's in England after the death of May's mother. With her aunt constantly lecturing her on Read more...



Say Yes to the Marquess
by Tessa Dare
"After eight years, Clio refuses to be Miss Wait-More anymore. She's calling off the wedding!"
Posted June 26, 2015

Clio Whitmore has waited eight years for her fiance, Lord Piers Brandon, the Marquess of Granville, to come home and make her his wife. After eight years of being made a public joke and being called Miss Wait-More, Clio's had enough. Done with waiting for a man who Read more...



Garden of Lies
by Amanda Quick
"Ursela's determination to prove her friend didn't commit suicide may lead to her own downfall."
Posted June 26, 2015

As the proprietor of the Kern Secretarial Agency, Ursela Kern takes the well being of her employees very seriously. So when one particular employee, Anne Clifton, who also happens to be very good friends with Ursela, ends up dead, Ursela takes it upon herself to investigate the death. Determined to Read more...



Ripped from the Pages
by Kate Carlisle
"Solving a 70 year old mystery is hard enough without adding a fresh dead body to the mix."
Posted May 31, 2015

With their apartment in San Francisco being remodeled, Brooklyn Wainwright and Derek Stone have temporarily relocated next door to Brooklyn's parents in Northern California. Looking forward to a few months of wine country bliss, Brooklyn is excited to attend an excavation of a cave in Dharma. When a secret Read more...



Binding Ties
by Shannon K. Butcher
"She'll do anything to save her people, even expose her secret to the enemy."
Posted March 22, 2015

In order to keep the peace between the Slayers and the Theronai, each side has sent an emissary from their group to the other group. Lyka Phalen is the emissary the Slayers sent, though she thinks of it as more like being a hostage. Things might not be so bad Read more...



Dead Heat
by Patricia Briggs
"Anna and Charles's vacation quickly takes an ugly turn when they discover a Fae has been taking kids"
Posted March 4, 2015

Tired from his role as his father's enforcer, Charles Cornick decides it's time for him and his wife Anna to take a trip for the pure pleasure of it. Heading to Arizona to visit his old friend, who raises horses, Charles is content to only think about visiting Read more...



Master of Pleasure
by Delilah Marvelle
"Having denied himself pleasure for years, will Leona finally destry Malcolm's self control?"
Posted January 10, 2015

Leona Webster has had enough of the polite world judging her. As a young girl she made a mistake which left her pregnant but husband-less but that hasn't stopped her from trying to better herself. When a stranger, who's an earl no less, rescues Leona from creditors Read more...



Shifting Shadows
by Patricia Briggs
"Patricia Briggs Once Again Brings Mercy Thompson's World to Life in This Packed 10 Story Anthology."
Posted September 2, 2014

SHIFTING SHADOWS, Patricia Briggs anthology set in the world of Mercy Thompson, is about as fantastic as you'd expect anything to be that comes from Briggs. With six previously published novellas and four new ones, this is one anthology you do not want to miss.
SILVERRead more...



How To Seduce A Vampire (Without Really Trying)
by Kerrelyn Sparks
"An Arrow Tied to a 800-Year-Old Murder Mystery Leads to a Secret in a Hidden Valley."
Posted April 18, 2014

In 1241, when Zoltan Czakvar's father was murdered and his village destroyed, Zoltan vowed to find out who was responsible. He spent years traveling with the only clue he had, an arrow, but no one ever recognized it. When Zoltan finds a vampire named Russell carrying an arrow like Read more...



Night of Pleasure
by Delilah Marvelle
"He's waited seven years to make her his but she has another plan in mind."
Posted April 3, 2014

Since he was seventeen, Derek Charles Holbrook, Viscount Banfield, has known who he was going to marry. After all, he made his dying father a promise and he has every intention of keeping it, especially since he's in love with the lady in question. Having spent the last seven Read more...



Night Broken
by Patricia Briggs
"Mercy finds her way into trouble again but this time, it may be more than she can take on."
Posted March 3, 2014

Mercy has been trying hard to make things better with her husband, Adam's, pack but one phone call might jeopardize everything she's worked for. Adam's ex-wife, Christy, is having trouble with a stalker ex-boyfriend and wants to come home to the protection of the pack Read more...



Vampire Most Wanted
by Lynsay Sands
"She's been on the run for what seems like forever and now she's about to get caught."
Posted February 25, 2014

If there's one thing Basha Argeneau, who's better known these days as Madame Divine, doesn't want to happen, it's a big family reunion, especially since her family might just kill her for being a rogue vampire. When a sexy immortal arrives at the carnival she works Read more...



Romancing the Duke
by Tessa Dare
"Can a penniless maiden and a disillusioned duke find their happily ever after?"
Posted January 18, 2014

As the daughter of a famed fairy tale author, Isolde Ophelia Goodnight grew up believing in knights and dragons. When her father passes away without making any provisions for her, Izzy quickly realizes she needs to become more practical since fairy tales won't feed or house her. With the Read more...



The Scandal in Kissing an Heir
by Sophie Barnes
"She needs a husband; he's been told to get married or else. Who knew they'd cause such a scandal?"
Posted January 14, 2014

Lady Rebecca has spent the last two years of her life pretending to be mad just to avoid having her aunt and uncle marry her off to an old man for money. Wanting to decide her own fate, Rebecca sneaks into the Kingsborough Ball in hopes of finding a suitor Read more...



Midnight Lies
by Ella Grace
"She'll do anything to convince him she believes in him, even face a killer."
Posted December 8, 2013

Samantha Wilde worked hard at making the people in her small town of Midnight, Alabama think that she wasn't affected much by her parents murder-suicide. So when she grew up to become a member of law enforcement, many people were more than a little surprised. Though Sam now Read more...



One Lucky Vampire
by Lynsay Sands
"Ten years and nineteen books later, the Argeneau series is still going strong."
Posted November 17, 2013

Stephano Jacob Colson Notte has had a hard time adjusting to the fact that he's been made a vampire against his wishes, even if it did save his life. Having run away from his family to Ottawa more than three years ago, he's now created a new life Read more...



Drizzled With Death
by Jessie Crockett
"A mountain lion and a killer? This is one sticky situation even maple syrup can't make better."
Posted October 17, 2013

When maple syrup maker Dani Greene told a little fib to her family in order to get out of helping them set up for Sugar Grove, New Hampshire's annual pre-Thanksgiving pancake- eating contest, she never thought she'd end up having to face a mountain lion on her Read more...



The Sum Of All Kisses
by Julia Quinn
"Fall in love with the man responsible for Sarah being unwed? Never! If only he hadn't kissed her."
Posted October 16, 2013

Having missed her first season due to her cousin fleeing the continent after taking part in a duel, Sarah Pleinsworth has laid the blame of her unmarried status solely on the shoulders of one person, Hugh Prentice. If it weren't for him, she'd be married by now and Read more...



Rosie Bindra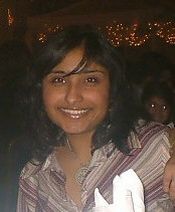 I've been reading for as long as I can remember and though I've upgraded from the Nancy Drew and the Sweet Valley High books that littered my childhood, one thing that remains the same is I'm still a happily ever after kind of girl. And frankly, I always will be. A few of my current favorite series are: Patrica Briggs's Mercy Thompson Kresley Cole's Immortals After Dark Shannon K. Butcher's Sentinel Wars ... and the list can go on and on. I know, there's a bit of a paranormal theme going on, but I do like other romance genres as well. I also recently discovered YA books aren't as bad as I've imaged them to be and can say I'm becoming slightly addicted to them. Who knew? ;) Follow me on Twitter @book__reviewer.
Features & Posts