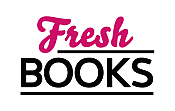 Perfect Books to welcome spring...March Reads
Reviews
21 - 40 of 401 ( prev | next )
The Highway
by C.J. Box
"Absolutely so horrifying and suspenseful, it will grab you by the throat and keep you captive!"
Posted September 13, 2014

People tend to have two main approaches to long distance driving... some will do careful planning and make sure everything is working and they are well equipped for any potential needs; others just blithely jump in the car and take off as if they are simply going get a coffee Read more...



Hell To Pay
by Garry Disher
"Absolutely riveting... a powerful and visceral Australian police thriller you will not want to miss!"
Posted September 2, 2014

Just three weeks into his new posting as the lone policeman in Tiverton, a dusty and remote farming community, three hours north of Adelaide in the harsh and unforgiving sweep of wheat and wool country known as rural South Australia. Constable Paul "Hirsch" Hirschhausen was told to check out shots Read more...



A Winter Wedding
by Amanda Forester
"A Scintillating Regency Romance Full of Festive Fun, Intrigue and Subterfuge!"
Posted August 27, 2014

One would think being very handsome and rich would be a blessing and not a trial, but being the target of every mother with a marriageable daughter in England's ton did not make James Lockton, the Duke of Marchford a very happy man. He wants to spend his time Read more...



Fat Cat At Large
by Janet Cantrell
"A delicious mix of desserts, stealthy stealing, feline foraging and murder!"
Posted August 26, 2014

As the co-owner of the "Bar None" dessert bakery and café in Minneapolis, peace loving Charity "Chase" Oliver loves her commute to work... all she has to do is walk downstairs, through a back door, and she is in her delicious smelling workplace. Her co-owner and good friend Read more...



The Long Way Home
by Louise Penny
"Gamache is back.... as past times and sins circle like deep dark treacherous whirlpools!"
Posted August 23, 2014

Now peacefully nestled in his retirement home in the small village of Three Pines, the former Head of Homicide Chief Inspector Armand Gamache has been recovering the physical, emotional and psychological blows of his last few years working in the Sûreté du Québec's provincial police force. Armand Read more...



Someone Else's Skin
by Sarah Hilary
"A riveting, brutally honest debut novel involving domestic violence with shocking twists!"
Posted August 23, 2014

As Detective Inspector Marnie Rome examines the horrific photographs spread out on OCU Commander Tim Welland's desk, the young Detective Sergeant Noah Jake assigned to her can't help but admire her toughness and backbone. How could she be so strong? Noah can't even begin to guess at Read more...



Starfire
by Dale Brown
"A powerful action packed techno-thriller set in a future too close for comfort!"
Posted August 3, 2014

It is a daring and desecrating assignment, yet the two senior Russian officials risked their careers to do it. Despite the high costs, their mission is complete, but they are shocked by their discovery from the crypt of Patrick McLanahan, the hated nemesis of the President of Russia. Russian President Read more...



Cottonmouth and the River
by C.S. Fritz
"A startling different and engaging children's book on risk and redemption!"
Posted July 17, 2014

For two whole years, ten year old Frederick Cottonmouth had gone to the river by his little house. Then, one day, the unexpected happens. His life changed when he discovers a very mysterious black egg. What is it? Where does it come from? When little Freddie seeks the answer to Read more...



The Splintered Kingdom
by James Aitcheson
"An Exciting and Suspenseful Post-Norman Conquest Saga Filled with Ambition, Greed and Betrayals!"
Posted July 17, 2014

Almost any English speaking student today rhymes off the Norman Conquest of present day England occurred in 1066 and that will be the end of that till the Magna Carta in 1215 and then on to more modern stuff. This is definitely not the case for James Aitcheson as a Read more...



Murder In Retribution
by Anne Cleeland
"Completely riveting! What victim will be next?"
Posted July 6, 2014

Used as she is at looking at murder victims, the odour and smell of this decomposing body really gets to her. Try as she might, Detective Constable Kathleen Doyle knows there was not much point in keeping things away from her husband ... and boss. Kathleen is surprised that Chief Inspector Read more...



Stone Cold
by C.J. Box
"A riveting and action-packed thriller, fully loaded with murders and very explosive action!"
Posted June 29, 2014

Up in the Bighorn mountain range area where he is normally stationed, Game Warden Joe Pickett is being very persistent. Despite the heavy sleet and the snow, he is bound and determined he is going to save this wrecked state official vehicle. He already has enough black marks in Lisa Read more...



Why Kings Confess
by C.S. Harris
"A startling and absolutely compelling Regency tale of bloody revenge!"
Posted June 22, 2014

Still awake and recovering from his nightmare on that cold January night in 1813, Sebastian St. Cyr, Viscount Devlin receives an urgent message from Paul Gibson. A vicious murder had happened in the St. Katharine's area of East London. Would he come to help investigate it? Despite now being Read more...



Up at Butternut Lake
by Mary McNear
"An intriguing novel of healing, compassion and dealing with love and loss!"
Posted June 15, 2014

After her husband was killed in Afghanistan in the line of duty, Allie Beckett's numbing all-consuming grief only lessened as she knew she had to love and care for Wyatt, her cute and now wise beyond his five year old year son. With too many memories and tired Read more...



The Axe Factor
by Colin Cotterill
"Pure entertainment! An intriguing and darkly funny mystery set in rural Thailand!"
Posted June 12, 2014

With a growing career as an investigative crime reporter in Chiang Mai, Thailand, it definitely was not Jimm Juree's decision to move to a remote and rural area of the country to run an old and falling apart beach resort, but she did along with her other family members Read more...



Poisoned Ground
by Sandra Parshall
"A shocking mystery full of sleazy dealings, murders, and dangerous secrets!"
Posted June 1, 2014

The peaceful Virginia community in Mason County is divided, tempers are hot and it looks like things could easily explode as tensions are high for everyone. Ever since the Packard Development Company started offering big cash payments in a small town with high unemployment and low incomes, former friends and Read more...



Never Look Back
by Clare Donoghue
"A powerful and compelling mystery probing the depths of murder and relationships!"
Posted June 1, 2014

The day had been long and it is not the best of nights either as the cold wind whips around Deborah as she crosses the darkened street. She just wants to get home and into bed, but remembers they will be collecting a whip around for a birthday at work Read more...



Wages Of Sin
by Yolonda Tonette Sanders
"A gripping mystery featuring unusual messages from an avenging serial killer!"
Posted May 31, 2014

The Avenger has struck again! Once again, a woman had been murdered and in the blunt words of the police officer calling, he affirms it is the same M.O. as had been used in the previous killing. Homicide Detective Troy Evans of the Columbus Police immediately knows this modus Read more...



Words Of Conviction
by Linda J. White
"When things spiral out of control, who can you trust?"
Posted May 28, 2014

What a turnaround! One minute she is on a high from getting Senator Grable to admit to influence peddling and then, before the evening is over, Special Agent Mackenzie Graham is trying to help him. No wonder the powerful Senator didn't want her on the special team to help Read more...



Any Other Name
by Craig Johnson
"Absolutely riveting... like a gunshot, there is no going back once started!"
Posted May 8, 2014

Waiting for a long western train to go by in the dark of night gives a man time to reflect. He knows he is desperately wanted in Philadelphia where Cady, his only child is waiting to give birth to his first grandchild, yet when old Lucian Connally, the ex-Sheriff Read more...



Helsinki Blood
by James Thompson
"A riveting and visceral story of high level corruption, human trafficking and redemption!"
Posted May 4, 2014

As the brick hurls though the large glass living room window, hundreds of glass fragments fill the room leaving blood filled cuts in the severely disabled man sitting in the comfy chair. How could he clean up all this glass when he can barely hobble around the fourth floor apartment Read more...



Audrey Lawrence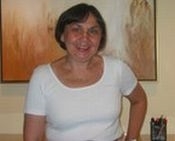 Ever since I taught myself to read at age two, I have been an avid reader and collector of books. I am seldom without a book in my hand, stacks by my bedside and more waiting on my Kindle, so I am very happy to be a book reviewer for FreshFiction and have been so since the last century. How can you tell I love historical fiction? Other book genres I love are regency romances, suspense thrillers, contemporary fiction, more romance books and anything I can get my hands on! Having a background in education and organizational development, I also love to read kids' books and YA and books on business. I currently live in the National Capital Region of Canada (aka Ottawa) where Tinkerbelle, my beautiful Siamese cat, rules the roost and reminds us every day of her regal heritage, especially when she wants treats! As the saying goes: dogs may have owners, but cats have staff!
Blog Posts
No posts found.