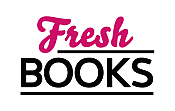 Steamy, hot August books. Fans anyone?
Reviews
21 - 40 of 455 ( prev | next )
The Mystics Of Mile End
by Sigal Samuel
"Absolutely brilliant! An engaging story about sorrow, secrets and mystic knowledge!"
Posted November 18, 2015

Eleven-year-old Lev Meyer's world is full of wonder as he strives to make sense of small, but intriguing changes. Why is Alex Caufin in his class, filling his notebook with zeros and ones, when it is supposed to be a writing journal? Is it a secret code Read more...



Malice At The Palace
by Rhys Bowen
"A brilliantly clever murder mystery set among the royally connected."
Posted November 16, 2015

For a change, Lady Victoria Georgiana "Georgie" Charlotte Eugenie Rannoch's life is in good form. She is not stuck in Scotland in Castle Rannoch and is enjoying the comforts of London life, nicely nestling in a delightful mews home courtesy of her friend Belinda who is off seeking her Read more...



Queen Of Hearts
by Rhys Bowen
"A witty British murder mystery with a transatlantic twist!"
Posted November 10, 2015

Being a royal is not always a piece of cake. Despite the comfort of Kingsdowne Place in Kent, Lady Victoria Georgiana Charlotte Eugenie Rannoch (or Georgie) is a little bored. She is stuck here as it is hard to get a real job in the depression of 1934. She doesn Read more...



A Pattern of Lies
by Charles Todd
"A compelling WWI mystery of vicious lies, murder and revenge!"
Posted October 29, 2015

As the Great War drags on with all its misery in the autumn of 1918, Nursing Sister Bess Crawford is glad to have made a safe passage across to Dover from France. She is exhausted but glad they had not lost any of the severely injured soldiers on the way Read more...



The Dog Master
by W. Bruce Cameron
"Captivating tale...a pivotal connection transforming the lives of humans and animals!"
Posted October 21, 2015

From an intro college class to a female wolf's cave near a small stream over thirty thousand years ago, bestselling writer W. Bruce Cameron takes us on an epic and evocative journey back to the brutal and harsh reality of life over 30,000 years ago in Paleolithic times Read more...



The Nature Of The Beast
by Louise Penny
"Riveting! Secrets, lies, and murder awaits the unsuspecting!"
Posted October 16, 2015

Despite the enjoyment of his peaceful and happy retirement and life in the small village of Three Pines, the former Head of Homicide for the Sûreté du Québec Chief Inspector Armand Gamache confronts the inevitable debate of active people in early retirement. Should he stay retired or take Read more...



Lorie's Heart
by Amy Lillard
"A strikingly different Amish tale of finding family, love and forgiveness."
Posted October 9, 2015

Lorie is grief stricken at the unexpected passing of her father, yet she wants to stay strong to support Maddie, her stepmother who had been her Mamm since she was a young child. She doesn't remember her real Mamm, and that bothers her, so she wants to have a Read more...



Hollow Man
by Mark Pryor
"A compelling and insightful crime story you will not want to miss!"
Posted October 7, 2015

Like a man in the desert, is it the real thing or a mirage? After a real string of bad luck, including hearing about the death of his parents and an "opportunity for change" being a demotion, Dominic wants an out from his life as a prosecutor.
Not that Read more...



Winter Stroll
by Elin Hilderbrand
"WINTER STROLL is not your typical cheery Christmas novel"
Posted October 5, 2015

What a strange, happy and totally distressing year! Kelley Quinn, owner of the Winter Inn on Nantucket, is proud of all his four children yet his heart is most heavy with worry since his son Bart's disappearance in Afghanistan. Kelley appreciates all the emails, calls and letters he had Read more...



Silent Creed
by Alex Kava
"A stark picture of the massive devastation of a landslide."
Posted August 24, 2015

Ryder Creed is used to dangerous situations. As a former Marine and K9 handler in Afghanistan, the motto "First in, first to die" has almost proven too close for comfort. Ryder, now the co- owner of K9 CrimeScents, is well aware of the dangers facing him and to his beloved Read more...



Down Among the Dead Men
by Peter Lovesey
"A compelling page turner with intriguing murders and strange connections!"
Posted August 21, 2015

Detective Superintendent Peter Diamond is totally disgruntled about being forced away from his current investigation concerning jewel thieves in the Bath area, but an internal investigation turns out to be much more interesting when he heads to Sussex and he finds he knows the female officer under investigation. Like Alice Read more...



Death in Brittany
by Jean-Luc Bannalec
"An intriguing debut mystery involving art, family secrets and murder!"
Posted August 21, 2015

Despite a lifetime of enjoying life as a Parisian, Commissaire Georges Dupin has adapted quite well to the slower pace of life he now experiences since being transferred to the remote but very picturesque coastal area of Brittany on the northwest coast of France. Life is particularly pleasurable now that Read more...



Reykjavik Nights
by Arnaldur Indridason
"What happens to the missing when they disappear?"
Posted August 13, 2015

It has been a year since Erlendur Sveinsson, a young officer with the Reykjavik Police, had been called to leave his normal traffic duties to pull a body out of a flooded peat pit. It had given the rookie cop a turn when he realized that the drowned body was Read more...



Harvest of Blessings
by Charlotte Hubbard
"HARVEST OF BLESSINGS is a multi-layered story."
Posted August 13, 2015

Life can be pretty hard when you are young, pregnant, and alone. It can be difficult when you own family turns their back on you. Hard as that is, it is an even harder world when your family is Amish. Faced with that situation, Nora Glick Landwehr made her decisions Read more...



The Great Estate
by Sherri Browning
"An Edwardian tale of rekindling love in marriage."
Posted August 1, 2015

It was just a kiss. That was all it was. A moment of frustration with Gabriel, and she shared a passionate kiss with the Earl of Ralston. It was just a momentary lapse; yet, an ill-fated moment seen by her beloved husband, the handsome Earl of Averford. Then Gabriel Read more...



Dead Red
by Tim O'Mara
"Riveting! A fast paced, high-impact murder mystery!"
Posted July 30, 2015

Rick Torres, a young ex-Marine and ex-cop, recently returned from Iraq. But he had made a big mistake and needed to talk to his good friend about it -- in the middle of the night. Raymond Donne, now a New York City school teacher, is also an ex-cop Read more...



Sinfully Yours
by Cara Elliott
"A delightful witty and racy Regency romance!"
Posted July 17, 2015

Caro, Anna Sloane's younger sister, is hitting a little too close to the mark with her teasing. Double drat! How is she going to get the thoughts of that devilish rake out of her head and get new ideas about her next novel written instead? While reading novels is Read more...



Her Brother's Keeper
by Beth Wiseman
"A suspenseful story of deceit and death while finding the love of God and family!"
Posted July 8, 2015

Will deceit and lies help Charlotte Dolinsky find out the truth about her brother's death? Even as she winces at the thought, that is not going to stop her now and she is bound and determined to go ahead with her plan. Charlotte was told her brother Ethan had Read more...



Girl on the Golden Coin
by Marci Jefferson
"A Restoration love story of a beautiful virgin sent to beguile a dazzling King!"
Posted July 3, 2015

With the unexpected introduction to George Villiers, second Duke of Buckingham, Frances Theresa Stuart, the lovely, but penniless young Royalist in King Louis XIV's court took her chance to ask him. Frances is not only beautiful, but intelligent and could pull together from little whispers what her fate could Read more...



The Missing And The Dead
by Stuart MacBride
"Riveting! A brilliantly crafted mystery involving moral dilemmas and horrific crimes!"
Posted June 19, 2015

He did the best he could. Logan's focus is on saving the man's life. How could it all go so very, very wrong? Best laid plans and good intention were not garnering Acting Detective Logan MacRae the attention he wanted or expected. Now Acting Detective Logan McRae is Read more...



Audrey Lawrence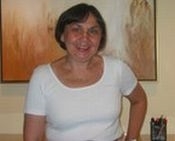 Ever since I taught myself to read at age two, I have been an avid reader and collector of books. I am seldom without a book in my hand, stacks by my bedside and more waiting on my Kindle, so I am very happy to be a book reviewer for FreshFiction and have been so since the last century. How can you tell I love historical fiction? Other book genres I love are regency romances, suspense thrillers, contemporary fiction, more romance books and anything I can get my hands on! Having a background in education and organizational development, I also love to read kids' books and YA and books on business. I currently live in the National Capital Region of Canada (aka Ottawa) where Tinkerbelle, my beautiful Siamese cat, rules the roost and reminds us every day of her regal heritage, especially when she wants treats! As the saying goes: dogs may have owners, but cats have staff!
Features & Posts