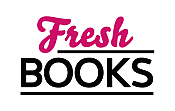 Touching stories for the shorter days of November
Reviews
21 - 40 of 386 ( prev | next )
Never Look Back
by Clare Donoghue
"A powerful and compelling mystery probing the depths of murder and relationships!"
Posted June 1, 2014

The day had been long and it is not the best of nights either as the cold wind whips around Deborah as she crosses the darkened street. She just wants to get home and into bed, but remembers they will be collecting a whip around for a birthday at work Read more...



Wages Of Sin
by Yolonda Tonette Sanders
"A gripping mystery featuring unusual messages from an avenging serial killer!"
Posted May 31, 2014

The Avenger has struck again! Once again, a woman had been murdered and in the blunt words of the police officer calling, he affirms it is the same M.O. as had been used in the previous killing. Homicide Detective Troy Evans of the Columbus Police immediately knows this modus Read more...



Words Of Conviction
by Linda J. White
"When things spiral out of control, who can you trust?"
Posted May 28, 2014

What a turnaround! One minute she is on a high from getting Senator Grable to admit to influence peddling and then, before the evening is over, Special Agent Mackenzie Graham is trying to help him. No wonder the powerful Senator didn't want her on the special team to help Read more...



Any Other Name
by Craig Johnson
"Absolutely riveting... like a gunshot, there is no going back once started!"
Posted May 8, 2014

Waiting for a long western train to go by in the dark of night gives a man time to reflect. He knows he is desperately wanted in Philadelphia where Cady, his only child is waiting to give birth to his first grandchild, yet when old Lucian Connally, the ex-Sheriff Read more...



Helsinki Blood
by James Thompson
"A riveting and visceral story of high level corruption, human trafficking and redemption!"
Posted May 4, 2014

As the brick hurls though the large glass living room window, hundreds of glass fragments fill the room leaving blood filled cuts in the severely disabled man sitting in the comfy chair. How could he clean up all this glass when he can barely hobble around the fourth floor apartment Read more...



Murder At Westminster Abbey
by Amanda Carmack
"A Lively and Suspenseful Elizabethan Mystery Filled with Ambition, Loyalty and Betrayals!"
Posted May 3, 2014

Despite the January cold, practically all of London is abuzz with merriment and celebration for the upcoming Coronation of Queen Elizabeth in London's Westminster Abbey in 1559. The lovely dark-haired Kate Haywood is now the Queen's favorite musician, as her lute music soothes her. Today for the Read more...



Murder At Honeychurch Hall
by Hannah Dennison
"A New Reading Delight Featuring Antique Shows, Romance Novels, Quirky Characters and Murder!"
Posted May 1, 2014

After all the plans Kat Stanford has made--from quitting her job on the TV series Fakes and Treasures, to deciding on the type of antique toys she and her mother would sell in their new shop--her mother was babbling on the phone about having moved to Devonshire of Read more...



The Last Bride
by Beverly Lewis
"When Love Is Crushed, Can Hope Survive?"
Posted April 11, 2014

Marcus King is deeply in love with the lovely nineteen-year- old Tessie Ann Miller and impatient to tell her his latest news. The young couple are so in love with each other and want to marry in accordance with their Old Order Amish community in Hickory Hollow. They have Read more...



For Such A Time
by Kate Breslin
"How can I bear to see disaster fall on my people?"
Posted April 6, 2014

Inspired by the heroic Biblical story of Queen Esther, debut author Kate Breslin has written a very strong and compelling version set against the horrific backdrop of war- torn Nazi Germany and concentration camps in 1944. With false papers organized for her by her uncle Morty, the lovely blonde and Read more...



Crooked Numbers
by Tim O'Mara
"A compelling murder mystery nestled in gritty high school life realities!"
Posted March 30, 2014

The kid is too young to die. As he looks at the lifeless face of the previously vibrant, almost seventeen year old, Raymond Donne ponders what derailed the life of this promising student he once taught. Douglas (Dougie) Lee's body has been found in a tennis court near the Read more...



North Of Boston
by Elisabeth Elo
"A Gritty, Unique Thriller with a Feisty Heroine, Hidden Secrets, and Powerful Interests!"
Posted March 21, 2014

How a rich and beautiful heiress to a perfume company ends up helping haul in lobster near Boston Harbor is a story with deep roots going back to her childhood, but the fact that Pirio Kasparov survives the unexpected plunge in icy waters after a freighter smashes into their boat Read more...



Shadowed By Grace
by Cara C. Putman
"A fascinating story of courage, art and romance involving the Monuments Men and their mission in WWI"
Posted March 16, 2014

Her mother, the only family she has known, is dying. The tuberculosis has drained just about all of her mother's energy and all of their finances. Without more money to buy the medicines needed, Rachel Justice knows her mother will die. Her small salary at the newspaper in Philadelphia Read more...



Gemini
by Carol Cassella
"An extraordinary medical mystery with intertwining dualities in love, family dynamics and ethical di"
Posted March 16, 2014

Hearing the report about the incoming medevac'd patient from a small community hospital in the Puget Sound, Dr. Charlotte Reese, the intensive care unit doctor at Beacon Hospital in Seattle mentally prepares herself to treat this serious case. The unnamed unconscious woman had been severely injured in multiple areas Read more...



Mistaken Enemy
by Dennis A. Nehamen
"A compelling thriller linking secret operations, deception, revenge and murderous plans!"
Posted March 3, 2014

Even after leaving Los Angeles and on the plane to Israel, Zacchaeus (Zach) Miller, a young freelance writer with free time on his hands and a mother willing to help financially, is still unclear about what he plans to do there. With a tip for a story lead from his Read more...



Dead Man's Time
by Peter James
"A Riveting Page Turner Full of Murders, Revenge and the Implications of a Battered Watch!"
Posted March 2, 2014

What a horror for a small boy to see! Shots fired in the dark, screams and his dead mother lying in a pool of blood. Then, confusion and being hustled off to Ireland with his sister "to be safe". All he wants to do is see his father. Where is Read more...



The Whispering Of Bones
by Judith Rock
"A Mesmerizing 17th Century Mystery Infused with Murders, Conspiracies and Painful Pasts!"
Posted February 22, 2014

The trip back had never seemed so long on that cold October day in 1687! Having helped the old and fragile Père Auguste Dainville, his best friend and father confessor, to the crypt in the old Carmelite church, 29 year old Maître Charles du Luc expects only to Read more...



Dead Water
by Ann Cleeves
"Shrouded by Fog and Long Held Secrets, Can an Elusive Murderer Ever Be Found?"
Posted February 17, 2014

Based in Inverness, Detective Inspector Willow Reeves has looked forward to getting her first case as the Senior Investigating Officer. Yet, what gets handed to her by her boss is definitely not a "No Pressure" assignment. A London reporter found murdered in a boat in the Aith Marina and discovered Read more...



Pursuit
by Gene Hackman
"An exciting action filled suspense thriller where the perp tracker gets stalked!"
Posted February 7, 2014

In her mind and from her training, Sergeant Julie Worth of the Missouri State Patrol knows she did the right thing. Still the armchair critics back in the office are not so sure and launch the investigation into the shooting at the shopping mall. Julie, who is known for following Read more...



Hunting Shadows
by Charles Todd
"Will tiny clues from the past lead to justice? A riveting, suspenseful and atmospheric mystery!"
Posted February 7, 2014

It is the summer of 1920. The Great War is over, but the pain, suffering and loss continues to haunt those who had returned. Now, another death, but duty calls and he will go to give honour to his comrade who had gone at the Church of St. Mary's Read more...



The Execution
by Dick Wolf
"Absolutely Riveting! A five star thriller blending politics, protection and drug related killings!"
Posted February 5, 2014

Still suffering from the psychological aftermath of the Islamic terrorist attack on New York City that ended in the death of one of his key agents and girlfriend, Detective Jeremy Fisk has been assigned to desk duty. As a key antiterrorist officer in the NYPD's Intelligence Division, it is Read more...



Audrey Lawrence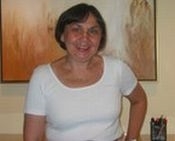 Ever since I taught myself to read at age two, I have been an avid reader and collector of books. I am seldom without a book in my hand, stacks by my bedside and more waiting on my Kindle, so I am very happy to be a book reviewer for FreshFiction and have been so since the last century. How can you tell I love historical fiction? Other book genres I love are regency romances, suspense thrillers, contemporary fiction, more romance books and anything I can get my hands on! Having a background in education and organizational development, I also love to read kids' books and YA and books on business. I currently live in the National Capital Region of Canada (aka Ottawa) where Tinkerbelle, my beautiful Siamese cat, rules the roost and reminds us every day of her regal heritage, especially when she wants treats! As the saying goes: dogs may have owners, but cats have staff!
Blog Posts
No posts found.