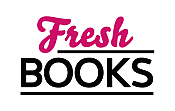 March books roar with suspense and sizzle
Reviews
21 - 40 of 353 ( prev | next )
Not Dead Yet
by Peter James
"Lights! Cameras! Murder!"
Posted December 5, 2013

It is 8 a.m. on a warm and sunny Saturday morning in June. No weekend off for him and only scant clues on their latest case, a murder victim. Despite being in his office at headquarters, Detective Superintendent Roy Grace, a 21 year veteran with the Sussex police, still Read more...



Death, Taxes, and Green Tea Ice Cream
by Diane Kelly
"Sayonara to troubling woes! Ice cream to the rescue!"
Posted December 5, 2013

Still shocked and stunned with losing her job with the IRS, ex-Special Agent Tara Holloway starts to realize that the bills won't pay themselves and she needs to find a new job. What can she do? Barely recovering from the internal investigation that highlighted that she had gone Read more...



A Question Of Honor
by Charles Todd
""In the mist of war, a compelling mystery of murders suddenly surfaces""
Posted November 23, 2013

It is the summer of 1918 and the Great War continues with force, despite the talks of peace. For Nurse Bess Crawford and the team at the forward aid station near the Front in France, the incoming wounded still arrive just as relentlessly as always. Yet, despite the horror and Read more...



Damned If You Do
by Michael Brandman
"A police thriller - seeking truth and justice, but finding betrayals!"
Posted November 4, 2013

In one of the small old bungalows from the 1950s era at the down at the heels Surf and Sand Motel, a young prostitute has been stabbed. As Jesse Stone, Chief of Police in Paradise, Massachusetts investigates the murder of the unidentified woman, he thinks he has seen her before Read more...



A Spider In The Cup
by Barbara Cleverly
"A stimulating and chilling blend of suspenseful pre-WWII politics and macabre deaths!"
Posted November 3, 2013

As their fearless leader, Hermione Herbert cheerfully responds to the various concerns of her dowsing team in the early dawn of a June morning in 1933 as they assemble in a low tide, neglected part of the River Thames in London. Doris is very nervous and Col. Swinton is anxious Read more...



Derailed
by Neta Jackson, Dave Jackson
"When life knocks you off your tracks, see how to get back on board!"
Posted October 21, 2013

Of all the nerve! Now in early retirement from being a detective with the Chicago Police Department, Harry Bentley could not get over his son's request. How dare he ask! Harry and his son Rodney had travelled a rocky road and often not together; Harry hadn't been there Read more...



The Edwin Drood Murders
by Christopher Lord
"Entertaining and Imaginative! A Dickens of an Unsolved Mystery!"
Posted October 14, 2013

With a stroke in the mind, the pen of Charles Dickens was stilled forever on June 8, 1870 right in the middle of writing his fifteenth book, THE MYSTERY OF EDWIN DROOD. How did he plan to end it? Will we ever know? Few clues were left in that regard Read more...



Inherit The Dead
by Lee Child
"Where simple isn't simple and greed makes for peril!"
Posted October 1, 2013

There is almost nothing that Periceles (Perry to everyone, except his mother) Alexandros Christo hates more than a "simple" missing person's case. After working his way up to being a homicide detective with the New York Police Department, Perry had been caught up in the dark cloud of a Read more...



How To Lose A Bride In One Night
by Sophie Jordan
"A captivating gallimaufry of emotions and hurts transformed by love!"
Posted September 25, 2013

Despite knowing that the Duke of Bloodsworth was more attracted to her vast dowry from her father Jack Hadley than to her, Annalise Hadley was still quietly thrilled at her wedding. He had picked her of all the ladies available and she is sure they would enjoy each other well Read more...



Blood Of The Lamb
by Sam Cabot
"Shifting alliances, murder and moral dilemmas in a fast paced Vatican thriller"
Posted September 23, 2013

Even on sabbatical leave, Boston born Thomas Kelly, a Jesuit priest and history professor, could not easily leave the allure of old papers and the secrets they slowly yielded under his patient research. Still he is happy and content with the peace and quiet. As his cellphone chimes, little did Read more...



Sweepstakes Millionaire
by Johnathan Wyka-Warzecha
"Find out the secrets to a winning way for fun and profit!"
Posted September 9, 2013

Imagine being in a large hotel ballroom and all around you are hundreds of people smiling and laughing with many of them winners of luxury cars, deluxe vacations to exotic destinations, and home appliances galore! Not only are you amazed that the majority of them have done this not just Read more...



Beyond The Bridge
by Thomas MacDonald
"A highly unusual and powerful PI thriller filled unexpected twists and heinous murders!"
Posted August 12, 2013

Nestled under the shadow of the Tobin Bridge is Charlestown, Boston's oldest neighbourhood and home to many who aspire to more as well as those caught in the undertow of poverty and despair. As a "Townie" and a rising All- American football star at Boston College, Dermot Sparhawk, part Read more...



Zoobiquity
by Barbara Natterson-Horowitz, Kathryn E. Bowers
"An illuminating and insightful look at the intriguing health similarities between humans and animal"
Posted August 12, 2013

Human Cardiologist Barbara Natterson-Horowitz is urgently called to help save the life of an emperor tamrin by the Chief Veterinarian of the Los Angeles Zoo. As she assists in the operation on the adorable and tiny primate with the big eyes, Barbara has a paradigm shifting experience that has Read more...



The Shadow Tracer
by Meg Gardiner
"Vivid, vicious, gripping suspense in the hunt on and off the grid!"
Posted August 11, 2013

A phone call alerts single mom Sarah Keller letting her know that her five year old daughter Zoe has been injured in a school bus crash along with some other classmates. As Sarah dashes into the ER department at the local hospital in Oklahoma, she is taken aback when she Read more...



Benjamin Franklin's Bastard
by Sally Cabot
"Absolutely compelling! An illuminating and intimate look at the private life of Ben Franklin!"
Posted August 10, 2013

The slums of Eades Alley offers little to the lovely and almost always hungry sixteen year old Anne, so when she saw the sign "Girl Wanted", her hunger drove her in the door of that notorious place. With her father deadly ill and too many other children at home, Anne Read more...



A Rose In The Storm
by Brenda Joyce
"Impressively Epic! A Scottish Rose torn between two warrior Thorns!"
Posted August 8, 2013

Best-selling Brenda Joyce has written a very impressive and captivating novel that is sure to please historical romance fans. With her strong character development and historical accuracy and sense of the time, you are instantly pulled in the unnatural quiet of the Scottish forest in the Highlands. Why have Read more...



The Miner's Lady
by Tracie Peterson
"Can love trump the hatred of a family feud?"
Posted August 5, 2013

Italian families are close and the Panetta family is no exception. Having just returned to her home in the mining town of Ely, Minnesota after being in sunny Italy for a year, Chantel is catching up on all the news that her seventeen year old sister is telling her. Isabella Read more...



Loyalty
by Ingrid Thoft
"Totally riveting! A smart and sassy PI on a trail of blood and stunning deceit!"
Posted August 2, 2013

When Melanie had a tiff with her husband Rand, she occasionally took off and disappeared. She usually goes to a spa or a new vacation spot, so when she went missing again, Fina thought she would soon be able to find her sister-in-law. After all, people leave their Read more...



Sleight Of Hand
by Phillip Margolin
"Deceit, Drama, Lawyers and Murders! Who gets the winning hand when the tricks are played?"
Posted July 31, 2013

Caught in a torrential downpour as they approach the storm tossed shores of Isla de Muerta, the Island of Death, Private Investigator Dana Cutler is determined to stay on course and get the information she needs for her client's highly unusual request. She had done far worse assignments when Read more...



The Mystery Of Mercy Close
by Marian Keyes
"Totally feisty, fresh and astonishingly funny!"
Posted July 29, 2013

With great bravado, 33 year old Helen, the youngest of the Walsh daughters, arrives back home. Not for a visit, but to stay. She had been making a great go of being a private investigator, but when the economy tanked, so did her business and she is now clientless and Read more...



Audrey Lawrence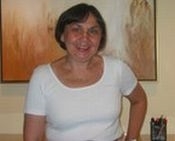 Ever since I taught myself to read at age two, I have been an avid reader and collector of books. I am seldom without a book in my hand, stacks by my bedside and more waiting on my Kindle, so I am very happy to be a book reviewer for FreshFiction and have been so since the last century. How can you tell I love historical fiction? Other book genres I love are regency romances, suspense thrillers, contemporary fiction, more romance books and anything I can get my hands on! Having a background in education and organizational development, I also love to read kidsí books and YA and books on business. I currently live in the National Capital Region of Canada (aka Ottawa) where Tinkerbelle, my beautiful Siamese cat, rules the roost and reminds us every day of her regal heritage, especially when she wants treats! As the saying goes: dogs may have owners, but cats have staff!
Blog Posts
No posts found.