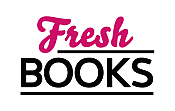 Love is in the Air in February!
Reviews
21 - 40 of 441 ( prev | next )
The Great Estate
by Sherri Browning
"An Edwardian tale of rekindling love in marriage."
Posted August 1, 2015

It was just a kiss. That was all it was. A moment of frustration with Gabriel, and she shared a passionate kiss with the Earl of Ralston. It was just a momentary lapse; yet, an ill-fated moment seen by her beloved husband, the handsome Earl of Averford. Then Gabriel Read more...



Dead Red
by Tim O'Mara
"Riveting! A fast paced, high-impact murder mystery!"
Posted July 30, 2015

Rick Torres, a young ex-Marine and ex-cop, recently returned from Iraq. But he had made a big mistake and needed to talk to his good friend about it -- in the middle of the night. Raymond Donne, now a New York City school teacher, is also an ex-cop Read more...



Sinfully Yours
by Cara Elliott
"A delightful witty and racy Regency romance!"
Posted July 17, 2015

Caro, Anna Sloane's younger sister, is hitting a little too close to the mark with her teasing. Double drat! How is she going to get the thoughts of that devilish rake out of her head and get new ideas about her next novel written instead? While reading novels is Read more...



Her Brother's Keeper
by Beth Wiseman
"A suspenseful story of deceit and death while finding the love of God and family!"
Posted July 8, 2015

Will deceit and lies help Charlotte Dolinsky find out the truth about her brother's death? Even as she winces at the thought, that is not going to stop her now and she is bound and determined to go ahead with her plan. Charlotte was told her brother Ethan had Read more...



Girl on the Golden Coin
by Marci Jefferson
"A Restoration love story of a beautiful virgin sent to beguile a dazzling King!"
Posted July 3, 2015

With the unexpected introduction to George Villiers, second Duke of Buckingham, Frances Theresa Stuart, the lovely, but penniless young Royalist in King Louis XIV's court took her chance to ask him. Frances is not only beautiful, but intelligent and could pull together from little whispers what her fate could Read more...



The Missing And The Dead
by Stuart MacBride
"Riveting! A brilliantly crafted mystery involving moral dilemmas and horrific crimes!"
Posted June 19, 2015

He did the best he could. Logan's focus is on saving the man's life. How could it all go so very, very wrong? Best laid plans and good intention were not garnering Acting Detective Logan MacRae the attention he wanted or expected. Now Acting Detective Logan McRae is Read more...



The Fifth Gospel
by Ian Caldwell
"A riveting Vatican mystery thriller resplendent with history, sacrifice, faith, and moral dilemmas!"
Posted June 9, 2015

Surprised that his brother Simon, a Roman Catholic priest still hadn't arrived for dinner, Alex Andreou, a married (but separated from his wife) Greek Catholic priest, gets a desperate call for help from his brother. Dashing off to Castel Gandolfo, Alex is shocked by what he sees. After calling Read more...



Sorrow Lake
by Michael J. McCann
"Riveting! A murder investigation fraught with chilling undercurrents of danger and betrayal!"
Posted May 8, 2015

As Detective Constable Kevin Walker's feet crunch across the icy crust of the snowbound farmer's field, he easily sees even from a distance that the back of the victim's neck has been seared by a close contact gunshot wound and that blood had stained the snow beside Read more...



John The Pupil
by David Flusfeder
"A tale of a medieval journey full of wonders and intriguing characters!"
Posted May 5, 2015

It is early spring in 1267 and the young nineteen year old friar is being sent on journey of repentance. His Master, the famous and infamous Roger Bacon, is well pleased. Now, Bacon has a wonderful means of accomplishing his goal while still being almost imprisoned in his Franciscan Friary Read more...



The Rosie Effect
by Graeme Simsion
"An incredibly captivating story of brilliance intersecting with the bedlam of babies!"
Posted May 3, 2015

As a professor and brilliant genetics researcher with lots to do, Professor Don Tillman loves the time saving efficiency and logic of his scheduled life. Now newly married to his much more spontaneous Rosie, he knows enough about her to add in some random variances, so she does not suspect Read more...



Feta Attraction
by Susannah Hardy
"A savoury Greek combo of blackmail, ghosts, romance and murder!"
Posted May 2, 2015

Georgie Nikolopatos' husband, Spiro, has gone missing again. Busy with the restaurant work, Georgie is only mildly concerned. Their marriage is now more one of convenience. Especially since their 19 year old daughter, Callista, has grown up and is off visiting family in Greece, Spiro is now more openly gay Read more...



Snow Way Out
by Christine Husom
"A cozy snowglobe mystery swirling with murder. Mischief and mix-ups capped with a touch of romance!"
Posted May 1, 2015

At first, Camryn (Cami to her friends) Brooks thought she had done the right thing but then, she realized she should not have touched the knife... especially as it was sticking out of the man's back. After a bit of a disaster in Washington, Cami had returned to her Read more...



A Woman Unknown
by Frances Brody
"When a Woman Steps Out, where does she really go?"
Posted April 26, 2015

The maid is in tears, the hotel staff are not disclosing the truth and a wealthy banker lies dead in a bedroom of the well-known Metropole Hotel in Leeds. Scotland Yard is investigating, but how can they get any information from the distraught and crying young woman? With her Read more...



The Unquiet Dead
by Ausma Zehanat Khan
"A brilliant debut mystery swirling with heart-haunting memories of past horrors!"
Posted April 22, 2015

It was a simple enough death. An older man, Christopher Drayton, falls off a cliff on the Scarborough Bluffs near his home. Sergeant Rachel Getty wonders why they are called to investigate it. Is it an accident or not? She has a solid working relationship with her boss, Esa Khartak Read more...



A Simple Prayer
by Amy Clipston
"A heartwarming and tender story of faith, forgiveness and family love!"
Posted April 21, 2015

How does a man go back? How can a man go back and face his sick mother after leaving her so many years ago? How can a man go back and see old friends in his community, especially an Amish man? How can a man go back after the evil Read more...



Murder In The Queen's Garden
by Amanda Carmack
"A Tudor tale of murder, dangerous horoscopes and dark secrets!"
Posted April 19, 2015

As the Queen's procession crest over the last hill on their way to Lord Arundel's Nonsuch, Kate Haywood and other Ladies of Queen Elizabeth's court are absolutely overwhelmed by its beauty. Designed to be the most lavish palace in Christendom, King Henry, Queen Elizabeth's own father Read more...



Lost And Found In Prague
by Kelly Jones
"A fascinating thriller filled with danger, dilemmas and dark secrets!"
Posted April 10, 2015

Chief Inspector Dal Damek of the Czech Republic Police is intrigued. Two strangers, both supposedly on vacation, come to Czechoslovakia and arrive in his office within a short time of each other to ask about the death of an old nun who died of natural consequences. What is going on Read more...



Clear The Clutter, Find Happiness
by Smallin Donna
"Finding joy from Random Acts of Organizing!"
Posted April 6, 2015

Most people love of the idea of a clean, uncluttered home environment, but at the end of the day when we are wrung out from work, tuckered out from playing with the kids or organizing them for all their outings, our good desires get tossed in the bin and what Read more...



The Abbot's Agreement
by Mel Starr
"Absolutely absorbing! An intriguing mystery richly filled with details of medieval life and deep s"
Posted March 30, 2015

If not for the noisy crows, Hugh de Singleton would be well on his way and back as planned to his home in Brampton where he serves Lord Gilbert Talbot as surgeon and bailiff. His beloved wife Kate is expecting their second child after the season of celebrating Christ's Read more...



A Corpse at St. Andrew's Cathedral
by Mel Starr
"A tantalizing medieval tale of greed, malice and murder!"
Posted March 30, 2015

It is early dawn on the morning of April 9th, 1365 and Hugh wakes to what proves to be a long and very eventful day. Alan, the beadle for the manor in Brampton, has been missing for two days and his wife is frantic with worry. There is a hard Read more...



Audrey Lawrence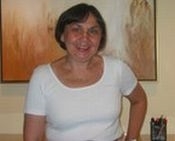 Ever since I taught myself to read at age two, I have been an avid reader and collector of books. I am seldom without a book in my hand, stacks by my bedside and more waiting on my Kindle, so I am very happy to be a book reviewer for FreshFiction and have been so since the last century. How can you tell I love historical fiction? Other book genres I love are regency romances, suspense thrillers, contemporary fiction, more romance books and anything I can get my hands on! Having a background in education and organizational development, I also love to read kids' books and YA and books on business. I currently live in the National Capital Region of Canada (aka Ottawa) where Tinkerbelle, my beautiful Siamese cat, rules the roost and reminds us every day of her regal heritage, especially when she wants treats! As the saying goes: dogs may have owners, but cats have staff!
Features & Posts