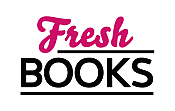 Sizzling Hot August Reads
Reviews
21 - 40 of 375 ( prev | next )
Shadowed By Grace
by Cara C. Putman
"A fascinating story of courage, art and romance involving the Monuments Men and their mission in WWI"
Posted March 16, 2014

Her mother, the only family she has known, is dying. The tuberculosis has drained just about all of her mother's energy and all of their finances. Without more money to buy the medicines needed, Rachel Justice knows her mother will die. Her small salary at the newspaper in Philadelphia Read more...



Gemini
by Carol Cassella
"An extraordinary medical mystery with intertwining dualities in love, family dynamics and ethical di"
Posted March 16, 2014

Hearing the report about the incoming medevac'd patient from a small community hospital in the Puget Sound, Dr. Charlotte Reese, the intensive care unit doctor at Beacon Hospital in Seattle mentally prepares herself to treat this serious case. The unnamed unconscious woman had been severely injured in multiple areas Read more...



Mistaken Enemy
by Dennis A. Nehamen
"A compelling thriller linking secret operations, deception, revenge and murderous plans!"
Posted March 3, 2014

Even after leaving Los Angeles and on the plane to Israel, Zacchaeus (Zach) Miller, a young freelance writer with free time on his hands and a mother willing to help financially, is still unclear about what he plans to do there. With a tip for a story lead from his Read more...



Dead Man's Time
by Peter James
"A Riveting Page Turner Full of Murders, Revenge and the Implications of a Battered Watch!"
Posted March 2, 2014

What a horror for a small boy to see! Shots fired in the dark, screams and his dead mother lying in a pool of blood. Then, confusion and being hustled off to Ireland with his sister "to be safe". All he wants to do is see his father. Where is Read more...



The Whispering Of Bones
by Judith Rock
"A Mesmerizing 17th Century Mystery Infused with Murders, Conspiracies and Painful Pasts!"
Posted February 22, 2014

The trip back had never seemed so long on that cold October day in 1687! Having helped the old and fragile Père Auguste Dainville, his best friend and father confessor, to the crypt in the old Carmelite church, 29 year old Maître Charles du Luc expects only to Read more...



Dead Water
by Ann Cleeves
"Shrouded by Fog and Long Held Secrets, Can an Elusive Murderer Ever Be Found?"
Posted February 17, 2014

Based in Inverness, Detective Inspector Willow Reeves has looked forward to getting her first case as the Senior Investigating Officer. Yet, what gets handed to her by her boss is definitely not a "No Pressure" assignment. A London reporter found murdered in a boat in the Aith Marina and discovered Read more...



Pursuit
by Gene Hackman
"An exciting action filled suspense thriller where the perp tracker gets stalked!"
Posted February 7, 2014

In her mind and from her training, Sergeant Julie Worth of the Missouri State Patrol knows she did the right thing. Still the armchair critics back in the office are not so sure and launch the investigation into the shooting at the shopping mall. Julie, who is known for following Read more...



Hunting Shadows
by Charles Todd
"Will tiny clues from the past lead to justice? A riveting, suspenseful and atmospheric mystery!"
Posted February 7, 2014

It is the summer of 1920. The Great War is over, but the pain, suffering and loss continues to haunt those who had returned. Now, another death, but duty calls and he will go to give honour to his comrade who had gone at the Church of St. Mary's Read more...



The Execution
by Dick Wolf
"Absolutely Riveting! A five star thriller blending politics, protection and drug related killings!"
Posted February 5, 2014

Still suffering from the psychological aftermath of the Islamic terrorist attack on New York City that ended in the death of one of his key agents and girlfriend, Detective Jeremy Fisk has been assigned to desk duty. As a key antiterrorist officer in the NYPD's Intelligence Division, it is Read more...



Spirit of Steamboat
by Craig Johnson
"A wonderfully spirited story with just the right combo of thrilling suspense and humour!"
Posted January 26, 2014

It is the day before Christmas and Sheriff Walt Longmire fully and unusually expects it to be a quiet and peaceful one. With the heavy snow falling, a full Denver Broncos mug full of coffee and twenty minutes left in his shift, Walt settles into reading his old and much Read more...



The Trouble With Honor
by Julia London
"Swashbuckling & scandalous! A Regency romance where tables get turned and the stakes are high!"
Posted January 25, 2014

After the joy of one-upping her old, but now despicable friend, Monica Hargrove, the implications of her smug and careless triumph over a bonnet began to sink in and the consequences are dire. With Lord Somerfield, the old Duke, dying of consumption, her step-brother Augustine would become the Read more...



A Killing Of Angels
by Kate Rhodes
""A compelling and engrossing thriller spotlighting the monied lives and corruption of bankers""
Posted January 22, 2014

The hot sun is scorching London and there is no relief from the relentless heat. At least not in Alice Quentin's office at Guy's Hospital as the air conditioning is out. There is also no relief from the pressures of her work as a psychologist as cut-backs Read more...



Good Self, Bad Self
by Judy Smith
"A helpful guide to keeping your best trait advantageous and not disastrous!"
Posted January 5, 2014

What do Bernie Madoff, Lindsay Lohan, Anthony Weiner, and Tigers Woods all have in common? According to Judy Smith, a professional crisis expert, they all have strong professional strengths which is their good side; but when taken to an extreme, those same strengths become a huge liability and the result Read more...



The Black Ace
by G.B. Joyce
"A hard hitting hockey mystery full of sharp wit, sleazy dealings and vicious secrets!"
Posted January 2, 2014

While the hockey players in the NHL get the glory, those who are Black Aces are in the game's gulag. Back in 1991, Brad Shade was in the limelight in L.A., but his roommate, Martin "Whisper" Mars, was the team's Black Ace, one of those luckless spare Read more...



Sins Of The Flesh
by Colleen McCullough
"A compelling mystery with ghastly murders and accelerating thrilling intrigue!"
Posted January 1, 2014

It is a hot and humid August in 1969 and Police Captain Carmine Delminco is off on vacation with his wife. Normally summers would be quiet in the small college town of Holloman, Connecticut, but new evidence and bodies reveal that the small police department may have a real worry Read more...



Almost True Confessions
by Jane O'Connor
"Can a copyeditor find the murderer's error before it is too late?"
Posted December 27, 2013

In her old flannel nightgown and now huddling up in bed in the late afternoon trying to solve a crossword puzzle, 43 year old single mom, Miranda (Rannie) Bookman just wants to stay distracted from trying to deal with the challenges in her life and all the exs. Who is Read more...



Golden Heart/Deep Soul
by Stephanie Perry Moore
"High School is tough: Can friends and romance last when the pressure is on?"
Posted December 22, 2013

Despite being happy that her friend Skylar is excited to be asked out by Ford, Ariel Holiday, a beautiful blonde cheerleader at Grove Hill High School, just can't resist a mean and nasty dig. After all, she had her eye on Ford over the summer and now he left Read more...



Upon a Winter's Night
by Karen Harper
"A suspenseful and enthralling romance where past secrets swirl with hidden dangers!"
Posted December 21, 2013

Until that fateful night in the snowstorm, Lydia Brand had been content to let life be. Although she knew she was adopted, Lydia knows not to ask any questions about her past as she loves her parents and doesn't want to hurt them in any way. She knows mother Read more...



Murder In Thrall
by Anne Cleeland
"Totally first rate! Fast page turning tension, engaging characters and unlikely connections!"
Posted December 16, 2013

Like a young colt dancing on eggshells, DC Kathleen Doyle keeps apologizing over and over again. She could not believe the incredible opportunity she had recently been given to work with the famous Chief Inspector Michael Sinclair, Lord Acton. She loves working on homicides and was thrilled when Acton had Read more...



The Avalon Chanter
by Lillian Stuart Carl
"A broody and suspenseful mystery involving bagpipes, murder, and grave secrets!"
Posted December 15, 2013

Feelings were tense in the small village. A public relations event that Maggie Lauder, a local island archaeologist, had organized and invited her American friend, Jean Fairbairn, a journalist connected with Great Scot now living in Edinburgh to attend, so Jean could write up the story. Hopefully, it was to Read more...



Audrey Lawrence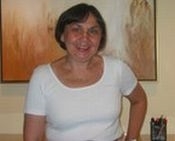 Ever since I taught myself to read at age two, I have been an avid reader and collector of books. I am seldom without a book in my hand, stacks by my bedside and more waiting on my Kindle, so I am very happy to be a book reviewer for FreshFiction and have been so since the last century. How can you tell I love historical fiction? Other book genres I love are regency romances, suspense thrillers, contemporary fiction, more romance books and anything I can get my hands on! Having a background in education and organizational development, I also love to read kids' books and YA and books on business. I currently live in the National Capital Region of Canada (aka Ottawa) where Tinkerbelle, my beautiful Siamese cat, rules the roost and reminds us every day of her regal heritage, especially when she wants treats! As the saying goes: dogs may have owners, but cats have staff!
Blog Posts
No posts found.