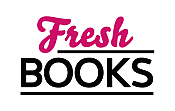 Steamy August books...great for ending the summer
Reviews
21 - 40 of 421 ( prev | next )
The Unquiet Bones
by Mel Starr
"Compelling and witty chronicles of a 14th Century Surgeon facing perplexing murders!"
Posted March 27, 2015

For most people getting kicked by a spooked horse would be very bad news; especially in England in 1363 where a person might never be able to ride again or potentially die from the injuries. Yet, when the event happened in Oxford in that selfsame year, it is a Godsend Read more...



Inside The O'Briens
by Lisa Genova
"A suspenseful and heart wrenching story of a family facing a devastating fate!"
Posted March 25, 2015

Joe picks up the frying pan, sends it flying across the room and it smashes into the kitchen wall as Joe's grown children over for their usual family Sunday dinner stare on in shocked silence. What is happening to their normally peace- loving father? In his Irish Catholic Charlestown Read more...



The Lady Meets Her Match
by Gina Conkle
"A delightful fresh take on a very independent and intrepid Cinderella!"
Posted March 23, 2015

It is 1768 after all and why does she need a man's name to be on a lease anyway? The lovely and very determined Claire Mayhew is fuming. All she wants to do is get her coffee and bakery shop going and she has the funds to pay the Read more...



After the War is Over
by Jennifer Robson
"A compelling post-WWI story from hurts and disappointments to healing and fresh starts!"
Posted March 13, 2015

The First World War - the War to end all wars is over. The war Englishmen had eagerly signed up to fight in thinking it would be over by 1914 summer's end is finally over. It is now 1919 and the party is definitely over. Four long years of hardship Read more...



The Duke In My Bed
by Amelia Grey
"A dying wish results in an unusual and passionate battle of wits and love!"
Posted March 7, 2015

If he could turn back time, Bray Drakestone, Marquis of Lockington, heir to the Dukedom of Drakestone certainly would chose that option. The young and handsome Bray certainly is wealthy enough, but money cannot undo the horrible damage from a stupid and feckless bet made after a night of heavy Read more...



Who Buries The Dead
by C.S. Harris
"A shocking tale of murder, deception, greed and old enemies!"
Posted March 1, 2015

The darkness of a London night in 1813 is not a safe place to be out and about, so why were two young people going down the dark winding lane to Bloody Bridge on this ebony moonless night? They might have been expecting a bit of fun and frolic, but Read more...



Woman With A Gun
by Phillip Margolin
"A captivating story of murders, deception and past relationships!"
Posted January 11, 2015

There is no doubt about it. The ten year old black and white Pulitzer prize winning photograph mounted in the Moran exhibit at Museum of Modern Art commands Stacey Kim's attention and her imagination. Who is this raven-haired woman? Why is she wearing a wedding dress? Why is Read more...



Dark Night Of The Soul
by Gary Reilly
"Delightfully droll - an insider look on how to stay off the fast track!"
Posted January 11, 2015

We can all identify with the troubles that can arise from oversleeping and getting to work late. Such is the start of a very bad day, maybe even his worst ever, for aspiring novelist and Denver taxi drive Brendan Murphy, called Murph by friends and foes alike. Murph is a Read more...



A Fine Summer's Day
by Charles Todd
"A peaceful day soon turns into one of war, murder, and mayhem"
Posted January 2, 2015

What a glorious summer day in Britain and Europe June 28 turned out to be. Truly, a day full of promise of romance, dances, brilliant sunshine and a warm starry night! That pivotal day in 1914 proves to be a turning point for many and times will never be the Read more...



The Bishop's Wife
by Mette Ivie Harrison
"Absolutely captivating...a look at evil hidden in the good!"
Posted December 25, 2014

Like so many other times before, the doorbell is ringing too early in the morning or too late at night. Someone wants to see the Bishop. Linda Wallheim is used to it and to being labelled as THE BISHOP'S WIFE, not always seen as a person unto herself. She Read more...



Ice Shear
by M. P. Cooley
"A riveting and fast moving mystery with chilling undercurrents of danger!"
Posted December 13, 2014

Out on patrol in the small town of Hopewell Falls, New York, June (Juniper) Lyons helps to take care of a local town drunk so he doesn't freeze to death in the bitter cold. She really doesn't mind her life now, even if low key. Her job had Read more...



To Everything a Season
by Lauraine Snelling
"A charming Red River tale of hope, love, and trust in God!"
Posted December 12, 2014

Dr. Astrid Bjorklund Jeffers and her sister-in-law-law, Dr. Elizabeth Rogers Bjorklund, are proud of what they have accomplished so far with their small hospital in the small Red River town of Blessings in North Dakota. It is springtime in 1905 and the sounds of construction ring though Read more...



Death at the Black Bull
by Frank Hayes
"A dramatic and compelling mystery set in the gritty reality of the American southwest!"
Posted December 7, 2014

After being Sheriff of the small and dusty cattle town of Hayward, Arizona for more than 12 years, Virgil Dalton is used to, and likes his work and his ranch. His dad had been Sheriff before him, so he is familiar with the people. But the winds are blowing more Read more...



The Bone Seeker
by M.J. McGrath
"A captivating & chilling Arctic mystery masterfully plotted with page-turning suspense"
Posted December 7, 2014

After a few weeks of teaching, Edie Kiglatuk, a well- respected hunter and sometimes detective, is enjoying her new job teaching Inuit students, especially the young and pretty Martha Salliaq. Wanting a break from the reminders of her loss Edie feels in her home in Autisaq, Edie eagerly agreed to Read more...



Murder On The Ile Sordou
by M.L. Longworth
"A captivating concoction of eccentric characters, intrigue and murder"
Posted November 30, 2014

It is with mixed emotions and thoughts that the hotel guests made the boat crossing. Some excited and some nervous, especially about the waves on the Mediterranean Sea off the coast of Marseille, France on their short trip to the small island of Sordou where a newly renovated luxurious hotel Read more...



Murder 101
by Faye Kellerman
"A riveting read where the art is faked, but death is brutally real!"
Posted November 25, 2014

Confronted with the damaged and distorted face of what had previously been scant hours before a lively and pretty twenty-two year old art student at Littleton, Captain Michael Radar of the Greenbury Police Department feels he is way out of his element. He knows how to competently run a Read more...



Wait For Signs
by Craig Johnson
"A delightful collection of western short stories spiced with suspense and poignantly funny humour"
Posted November 2, 2014

I am a person who always loves signs: pennies on the street, birds in the sky, and now, a wonderful collection of twelve short stories called WAIT FOR SIGNS just in time for the upcoming twelve days of Christmas season! Even better, they are twelve stories featuring one of my Read more...



An Amish Christmas Quilt
by Kelly Long, Charlotte Hubbard, Jennifer Beckstrand
"A wondrously delightful book quilting together three Amish stories that will touch your hearts!"
Posted October 27, 2014

There are many joyous way to spend during the holiday season and the best ways are ones that really bring you in touch with the Christmas spirit. Readers especially love books that can whirl them away to another special place and any reader who loves Amish, romance and/or Christmas Read more...



Drone Strike
by Dale Brown, Jim DeFelice
"An explosive and deadly action-packed adventure!"
Posted September 24, 2014

The President of the United States, Christine Todd, has her full slate of battles to fight, some political, some military and some highly personal. Despite all the competing priorities, her focus is on ensuring that the Iranians do not get to fully develop their nuclear capabilities. That would be far Read more...



Massacre Pond
by Paul Doiron
"A compelling and highly charged suspense thriller set in the backwoods of Maine!"
Posted September 14, 2014

After making her fortune selling organic teas and herbal supplements from herbs she learned about in her former hippie days, Elizabeth (Betty) Morse decides to build a majestic log mansion fronting on a lake in the woodlands area of Maine. The area is famous for its beauty and its game Read more...



Audrey Lawrence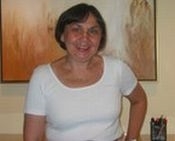 Ever since I taught myself to read at age two, I have been an avid reader and collector of books. I am seldom without a book in my hand, stacks by my bedside and more waiting on my Kindle, so I am very happy to be a book reviewer for FreshFiction and have been so since the last century. How can you tell I love historical fiction? Other book genres I love are regency romances, suspense thrillers, contemporary fiction, more romance books and anything I can get my hands on! Having a background in education and organizational development, I also love to read kids' books and YA and books on business. I currently live in the National Capital Region of Canada (aka Ottawa) where Tinkerbelle, my beautiful Siamese cat, rules the roost and reminds us every day of her regal heritage, especially when she wants treats! As the saying goes: dogs may have owners, but cats have staff!
Blog Posts
No posts found.