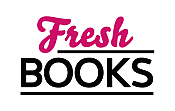 May books to enjoy
Reviews
21 - 40 of 300 ( prev | next )
The Giving Quilt
by Jennifer Chiaverini
"A delightful patchwork of life vignettes lovingly threaded together"
Posted January 1, 2013

It is the week after Thanksgiving and a number of quilting guests from across the country have arrived at the beautiful Elm Creek Manor in Pennsylvania. They are there for a free week of luxury lodgings, delicious food, and the fellowship of quilters. In happy exchange, they will all donate Read more...



All For A Song
by Allison Pittman
"An insightful and inspirational story of a singer, her song, and the choice she has to make!"
Posted January 1, 2013

Strumming her brother's guitar, Dorothy Lynn Dunbar was happy with her lot in life and especially when she was in her secret forest glen and could sing her songs and be at peace. She liked the folks in the small community of Heron's Nest and she especially liked Read more...



The Uncommon Appeal Of Clouds
by Alexander McCall Smith
""When decisions seem lost in clouds, a glimmer of light shines through""
Posted December 24, 2012

Lost in her own thoughts, Isabel Dalhousie was startled when Martha Drummond, a neighbour joined her on her walk to Cat's Delicatessen. To Isabel, Martha was in that awkward territory of being not just an acquaintance, but not quite a true friend. Despite her small fears that they would Read more...



The Twelve Clues Of Christmas
by Rhys Bowen
"A witty and winsome whodoneit that is sure to bring seasonal joy and laughs to mystery fans!"
Posted December 22, 2012

Could this coming Christmas of 1933 be more dismal? Jobless and isolated from her friends, Lady Georgiana Rannoch is now made to feel unwelcome in her own family ancestral home in Castle Rannoch on the cold windy moors of Scotland. After her father had lost his fortune in the crash Read more...



Rosemary Opens Her Heart
by Naomi King
"Romance comes in pairs in a story that lovingly quilts together people from two Amish communities!"
Posted December 22, 2012

The spring flowers may be blossoming in Cedar Creek, Missouri, yet Rosemary Yutzy's heart is still chilled and filled with grief by the unexpected early death of her husband Joe, who was killed in a hunting accident in the fall. Rosemary hadn't really wanted to come to the Read more...



The Anatomist's Wife
by Anna Lee Huber
"A startling and totally compelling Victorian thriller!"
Posted December 22, 2012

As the ear-piercing screams tore through the evening sky, so too was destroyed the quiet veil of peace that Lady Kiera Darby had enjoyed for the past sixteen months. After the horror of her marriage to Sir Anthony Darby, an Anatomist who only wanted her for her artistic abilities Read more...



The Trial Of Fallen Angels
by James P. Kimmel
"An absolutely awesome and compelling spiritual thriller!"
Posted December 21, 2012

Even highly successful lawyers need to worry about getting to the daycare centre on time and Brek Abigail Cuttler is no exception. After a busy day working on client files, Brek feels a little guilty about being the last parent to arrive, but is happy to pick up her beloved Read more...



Blood Lance
by Jeri Westerson
"Absolutely riveting! Don't miss this heart pounding and fast paced medieval adventure!"
Posted December 21, 2012

Plunging into the icy black waters of the Thames, Chrispin Guest thought he could still save the man who had fallen from the window high on London Bridge. Despite his bravery, it was too late and the man was already dead. Neighbours whispered conflicting tales and some felt it was Read more...



Lord Gray's List
by Maggie Robinson
"Read all about it! The London List has headlining romances and much, much more!"
Posted December 19, 2012

Enough was enough! Despite his normally easy going ways, Baron Benton Gray had had it with all the news of his doings and relentless gossip making the headlines in The London List, a notorious rag of a paper that everyone in the ton and the people who worked for them Read more...



Arctic Fire
by Stephen Frey
"A high stakes, high seas dramatic thriller!"
Posted December 18, 2012

Jack Jensen was afraid of heights. He also isn't as athletic or as masterful as his younger brother. Much as he enjoys the family that had adopted him, Jack has always lived in the shadow of his younger brother Troy who could do everything better than him. Troy was Read more...



Fallen Masters
by John Edward
"Will it be the end? What happens when dark forces gather and evil starts to prevail?"
Posted December 2, 2012

Dr. Jason Chang, one of the premier astrophysicists at NASA could not believe his eyes when he looked at what was happening to galaxy cluster Abell 2744, nicknamed Pandora's Cluster! Rechecking more than once and even after conferring with his international colleagues, he still has trouble absorbing that what Read more...



A Simple Autumn
by Rosalind Lauer
"When hearts and leaves swirl to find their way!"
Posted December 1, 2012

Annie Stoltzfus has set her cap on Adam, the oldest boy in the King family, but his heart has found another and an outsider as well. Leaving her fast paced life in New York behind, Remy McCallister was trying her hardest to learn all the correct Amish ways, so she Read more...



The Lady Risks All
by Stephanie Laurens
"With reputations at stake... is love worth the gamble?"
Posted November 26, 2012

Generations of Delbraith lords loved the siren call of chance and wagering was in their blood. Handsome to a fault, the young Lord Julian Roscoe Neville Delbraith was no exception and he loved to play the proverbial game of wine, women and even more gambling. Yet, underneath this wastrel exterior Read more...



Lord of Temptation
by Lorraine Heath
"An adventurous and passionate voyage to the heart!"
Posted November 25, 2012

After a long four years of missing her beloved fiancé, Lady Anne Hayworth has had enough. She is determined to go to Scutari for herself and no one is going to stop her. Despite the wonderful recommendation from her maid Martha's brother, she certainly doesn't think Captain Crimson Read more...



A Door In The River
by Inger Ash Wolfe
"A powerful and compelling mystery around the depth of vices behind where the dices roll!"
Posted November 24, 2012

The girl no longer knew who to trust. He said his name was Henry but that is not what his ID said. She felt no compulsion about leaving him and she had other things to do before she knew she would be caught. As Detective Inspector Hazel Micallef read the Read more...



A Perfect Knight For Love
by Jackie Ivie
"When pretending stops, love can find a way!"
Posted November 24, 2012

Used to pretending and playing games with her brother Edmund, Amalie thought it would be amusing to stall on her prearranged marriage the insipid Rochester by being a governess for the Laird MacKennah's daughters. Now caught in this new situation between feuding and barbaric clansman, Amelia realized that everything Read more...



Autumn Winds
by Charlotte Hubbard
"On the winds of change and autumn leaves, can the true colours of another be revealed before falling"
Posted November 23, 2012

Mariam Lantz was restless. Despite the storm and the very early hour of 1:00 in the morning, she left her family home in the Amish community of Willow Ridge, Missouri to scurry to her bakery to get a head start on the day's baking and for the special Read more...



Use Your Words
by Kathryn Ann Hopper
"A terrific resource for anyone wanting to record those special moments"
Posted November 19, 2012

When you pick up that small blue ribbon buried in the sewing box, does it take you back to the day you had that small beautiful boy? Do you ever want to write about the first time your child was very ill and how you felt through that harrowing experience Read more...



How To Tail A Cat
by Rebecca M. Hale
"An intriguing mix of stealthy deception, quirky characters and feline interventions!"
Posted November 18, 2012

As the fog crept in with velvety paws and settled for an evening nap over San Francisco, an unlikely pair of brother and sister white cats with orange tipped ears watched a strangely attired human enter the murky waters of Mountain Lake. In its depths laid numerous golf balls from Read more...



Super Grammar: Learn Grammar With Superheroes!
by Tony Preciado
"Is it a Verb? Is it an Adverb? Don't Know...Ask a Grammar Superhero!"
Posted October 30, 2012

At last! The classroom is safe for kids from the wicked supervillains out to wreck their writing! No longer will you need to be afraid of the horrible Sabotage Squad or face the damage done by the evil powers of the Double Negative and the fearsome Comma Splice! It is Read more...



Audrey Lawrence
Ever since I taught myself to read at age two, I have been an avid reader and collector of books. I am seldom without a book in my hand, stacks by my bedside and more waiting on my Kindle, so I am very happy to be a book reviewer for FreshFiction and have been so since the last century. How can you tell I love historical fiction? Other book genres I love are regency romances, suspense thrillers, contemporary fiction, more romance books and anything I can get my hands on! Having a background in education and organizational development, I also love to read kids' books and YA and books on business. I currently live in the National Capital Region of Canada (aka Ottawa) where Tinkerbelle, my beautiful Siamese cat, rules the roost and reminds us every day of her regal heritage, especially when she wants treats! As the saying goes: dogs may have owners, but cats have staff!
Blog Posts
No posts found.