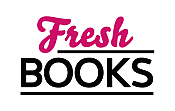 December Best Picks
Reviews
21 - 40 of 335 ( prev | next )
Sleight Of Hand
by Phillip Margolin
"Deceit, Drama, Lawyers and Murders! Who gets the winning hand when the tricks are played?"
Posted July 31, 2013

Caught in a torrential downpour as they approach the storm tossed shores of Isla de Muerta, the Island of Death, Private Investigator Dana Cutler is determined to stay on course and get the information she needs for her client's highly unusual request. She had done far worse assignments when Read more...



The Mystery Of Mercy Close
by Marian Keyes
"Totally feisty, fresh and astonishingly funny!"
Posted July 29, 2013

With great bravado, 33 year old Helen, the youngest of the Walsh daughters, arrives back home. Not for a visit, but to stay. She had been making a great go of being a private investigator, but when the economy tanked, so did her business and she is now clientless and Read more...



Into The Whirlwind
by Elizabeth Camden
"A thrilling and heartwarming historical romance you will not want to miss!"
Posted July 28, 2013

As the flames licked all around her, Mollie Knox could not believe the devastation that had befallen her beloved city of Chicago! But, she just had to get back to her place. She wasn't worried about her things, but Frank was there and she had to get him out Read more...



Oscar Wilde And The Murders At The Reading Gaol: A Mystery
by Gyles Brandreth
"A starkly dramatic and totally captivating Victorian suspense thriller!"
Posted July 23, 2013

Who is the real Sherlock Holmes? Was this famous detective character actually based on his good friend Oscar Wilde? Only Arthur Cowan Doyle knows for sure, yet evidence points to their good friendship and the witty cleverness and strong intelligence of his friend, Oscar Fingal O'Flahertie Wills Wilde. Whether Read more...



The Jericho Deception
by Jeffrey Small
"Totally riveting! A fast-paced thriller filled with secret operations, greed, deception, and more"
Posted July 12, 2013

From the thrill of seeing his painstakingly developed Logos experiment work even better than expected to the dressing down he has to endure from the Chair of Yale University's Human Research Protection Program, Dr. Ethan Lightman fights to keep his anxiety under control. He had worked for years on Read more...



Silent Voices
by Ann Cleeves
"A powerful and compelling mystery swirling in the murky depths of murder and relationships!"
Posted July 7, 2013

With her blotchy skin and hefty weight, Vera seldom feels comfortable in the health club, but has begrudgingly taken up swimming at her doctor's insistence. With a little envy, she admires the relaxed woman in a seemingly yoga pose in the steam room after her swim. But as the Read more...



Gluten For Punishment
by Nancy J. Parra
"Non-Stop Action, Suspense, Mischief, and Murder"
Posted July 7, 2013

This is not where Toni Holmes expected to be. How did she end up back in her old hometown, the small town of Oiltop, after she ventured off for an exciting life in Chicago? As reluctant as Toni had been to return, she is now determined to stay and to Read more...



The Eskimo Hunts in Miami!
by Stefan Kanfer
"A "can't put it down" thriller, sizzling hot and filled with intrigue, guts and sharp shooting!"
Posted July 5, 2013

Sharpshooters make shooting look easy, but that skill comes with years of practice and practice is needed to keep it up. So even on his R and R to fully recover from his harrowing experiences in New York City, Navy SEAL Jordan Gulok heads for a shooting salon before a Read more...



The Death Of A Dowager
by Joanna Campbell Slan
"Slan brings fresh and authentic Jane to face a dangerous dowager and treacherous foes!"
Posted June 30, 2013

It was an honest effort to make amends, but what disastrous results! It is spring in 1821 and the Rochester family have just decamped to London while repairs are being made to their country home in Yorkshire. They are welcomed guests at the large house of socialite Lucy Brayton, Jane Read more...



Cold-Case Christianity
by J. Warner Wallace
"Will the evidence for Christianity stand up in Court? A homicide investigator prepares the case!"
Posted June 29, 2013

What happens when an experienced investigative homicide detective turns his lens on the over 2000 year old accounts of Jesus? The results are definitely intriguing. J. Warner Wallace is a well experienced homicide detective who has spent a significant part of his career working in the specialized area of cold Read more...



Daughter Of Jerusalem
by Joan Wolf
"From sin to saintly... a fresh and intriguing account of the life of Mary Magdelene"
Posted June 22, 2013

Mary had never felt so betrayed! How could he have done this to her? In her young life, Mary of Magdala had more than her share of disappointments. After accepting her father's request, she had moved far away to live with her Aunt Leah and her family. Despite being Read more...



The Milk Of Birds
by Sylvia Whitman
"Awesome! Sure to be one of the most heartfelt and inspiring books you will read!"
Posted June 14, 2013

School work and spelling are definitely not K.C.'s favourite things, nor her strengths. Living in Richmond, Virginia, fourteen year old Katherine C. Cannelli (aka K.C.) had always managed to scrap by in school, especially with the help of her best friend, Emily. But in the 2008 school Read more...



Death, Taxes, and Peach Sangria
by Diane Kelly
"Tara's Choice: Do laundry or take down money laundering criminals and terrorists?"
Posted June 9, 2013

This is the fourth book in Diane Kelly's Death and Taxes romantic mysteries series and it is a sipping success! Sharp and smart with the word on the lip as well as the gun on the hip, Special Agent Tara Holloway is now an experienced IRS investigator Read more...



A Serpent's Tooth
by Craig Johnson
"A riveting western thriller, sharp as a stiletto blade and loaded with crude and fiery action!"
Posted June 5, 2013

As a large and masculine man, Walt Longmire, Sheriff for Absaroka County, is normally a person not to be trifled with, despite the fact his local town of Durant, Wyoming is ready to retire his number. Not him as elected Sheriff, but his old football number. A simpler time Walt Read more...



The Dark Winter
by David Mark-2
"Totally Riveting! A thrilling British police procedural with a compelling hero, unexpected twists an"
Posted May 30, 2013

Detective Sergeant Aector McAvoy sits and shares some fun and chocolate cake with his four year old son, Fin, outside a coffee shop while he patiently waits for his wife Roisin to finish her Christmas shopping. Despite the cold and the pungent air that lingers over the Yorkshire city of Read more...



The Quarryman's Bride
by Tracie Peterson
"Will the Call of Love Overpower the Call of Family Duty"
Posted May 18, 2013

With her heart filled with grief over the loss of her two beloved younger sisters, Emmalyne is still in shock over the tornado that shattered lives and families in their small community in the spring of 1886. Her only comfort is the nearness of the handsome Tavin MacLachlan, not only Read more...



Tidal
by Amanda Hocking
"A seaside surging of strong emotions, immortals, intrigue, family secrets, vicious brutality and heartfelt love"
Posted April 27, 2013

Gemma is unhappy with what she was and vows to regain her old life back. After having been changed into an immortal siren by three siren sisters that had moved into her hometown of Capri, MD, Gemma did not like the bloodthirsty fate that awaited her. With the support of Read more...



Hush Now, Don't You Cry
by Rhys Bowen
"When the storms of the sea can't wash away all the dark secrets of the past!"
Posted April 17, 2013

What a stormy start to a marriage! All the happy newlyweds had wanted was a nice peaceful honeymoon after their original planned honeymoon had been delayed and NYPD Captain Daniel Sullivan thought he had a great solution all worked out. When the powerful and wealthy New York City Alderman Brian Read more...



The Plan
by Lyn-Genet Recitas
"A new Path to health, vitality and obtaining optimal weight while slowing down the aging process!"
Posted April 17, 2013

Are you frustrated by being stuck at the same old weight no matter how hard you try to lower it? Have traditional approaches to dieting failed you? Can eating good food like salmon and oatmeal actually be part of the problem and not the solution? Do you have thyroid related Read more...



The Fault In Our Stars
by John Green
"A spirited and engaging story of teens caught in the veil between life and death"
Posted April 11, 2013

Sixteen year old Hazel Grace Lancaster was definitely not in the mood to get up and go to her cancer support group. Life sucked enough without having to go to the church basement and hear Patrick drone on again and announce the names of more support group kids they knew Read more...



Audrey Lawrence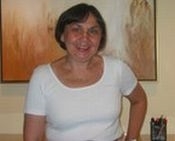 Ever since I taught myself to read at age two, I have been an avid reader and collector of books. I am seldom without a book in my hand, stacks by my bedside and more waiting on my Kindle, so I am very happy to be a book reviewer for FreshFiction and have been so since the last century. How can you tell I love historical fiction? Other book genres I love are regency romances, suspense thrillers, contemporary fiction, more romance books and anything I can get my hands on! Having a background in education and organizational development, I also love to read kidsí books and YA and books on business. I currently live in the National Capital Region of Canada (aka Ottawa) where Tinkerbelle, my beautiful Siamese cat, rules the roost and reminds us every day of her regal heritage, especially when she wants treats! As the saying goes: dogs may have owners, but cats have staff!
Blog Posts
No posts found.