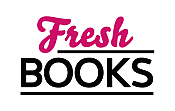 Holidays and great reads in December
Reviews
21 - 40 of 465 ( prev | next )
Cat Shout for Joy
by Shirley Rousseau Murphy
"Paws up for this latest with its baffling mystery and clever feline detection!"
Posted March 10, 2016

Life is filled with transitions. Some are joyful and some are not. Known only to a few humans, the small circle of cats with the special ability to converse with humans are going through their own cycle of life transitions. In the charming vacation town of Molena Point on the Read more...



A Fool and His Monet
by Sandra Orchard
"A feisty and witty account of chasing down high stakes art thieves!"
Posted March 7, 2016

Code words work well when someone is around to hear them... but if they are not there, things can get tricky very fast. As the youngest agent on the FBI Art Crime Team, 28-year-old Serena Jones does her best to stay on the right side of being feisty Read more...



The House on Primrose Pond
by Yona Zeldis McDonough
"A compassionate story of healing while dealing with love, guilt and loss!"
Posted March 7, 2016

As if being overwhelmed with all-consuming grief and the loss of her beloved husband are not enough, Susannah Gilmore is confronted with the economic realities of supporting her two children on her own and the snarky barbs of her sixteen-year-old daughter Cally who is intent on blaming Read more...



A Few of the Girls
by Maeve Binchy
"A reading treasure of heartfelt and bittersweet short stories of love and life!"
Posted March 1, 2016

You cannot imagine the thrill I experienced when I finally got my hands on a new book by one of my all-time favourite writers and so beloved by many, many fans around the world. When I eagerly opened and read the introduction to Maeve Binchy's A FEW OF Read more...



Harbour Street
by Ann Cleeves
"Totally riveting! What happens when deeply held secrets get revealed?"
Posted February 4, 2016

With her sharp intellect and extensive knowledge, Detective Inspector Vera Stanhope quickly realizes the strange stabbing of an elderly, yet still elegant woman on a crowded metro train is not going to be a simple murder case. Who was Margaret Krukowski? Why was she on the train full of Christmas Read more...



The Bones Will Speak
by Carrie Stuart Parks
"A riveting and suspenseful mystery involving serial killings and much more danger!"
Posted January 12, 2016

Gwen Marcey couldn't help noticing how pretty the hayfield meadow by the abandoned farm next to her place in Copper Creek, Montana looked with its white daisies and purple lupines in bloom. She had almost forgotten she had painted a watercolour of that scene for an art show nearly Read more...



The Hollow Ground
by Natalie S. Harnett
"A girl's coming-of-age story that will long burn in your heart!"
Posted January 12, 2016

Eleven-year-old Brigid Howley remembers a time when her ma had smiled and laughed, but that was long ago. Now, she does her bit to make life easier for her parents and cooks and cleans for them. They have had more than their fair share of bad luck or Read more...



Inside the O'Briens
by Lisa Genova
"A suspenseful and heart wrenching story of a family facing a devastating fate!"
Posted January 3, 2016

Joe picks up the frying pan, sends it flying across the room and it smashes into the kitchen wall as Joe's grown children over for their usual family Sunday dinner stare on in shocked silence. What is happening to their normally peace-loving father? In his Irish Catholic Charlestown Read more...



Come Rain or Come Shine
by Jan Karon
"All are invited to celebrate at the Big Knot! An inspiring story of love and faith!"
Posted December 8, 2015

Young people can be very optimistic by what they can accomplish in a short period of time, but Dooley Kavanagh and Lace Harper have gone whole hog...or at least a whole, huge bull by the name of Choo-Choo, soon to arrive at their farm they had recently taken Read more...



Dark Reservations
by John Fortunato
"A highly-compelling and stiletto-sharp police procedural mystery."
Posted November 18, 2015

Special Agent Joe Evers knows his time on the squad at the Bureau of Indian Affairs in Albuquerque, New Mexico is nearly over. What an inglorious end to his career! After Christine, his beloved wife, was killed two years earlier, Joe has been lost in grief and let the bottle Read more...



The Mystics Of Mile End
by Sigal Samuel
"Absolutely brilliant! An engaging story about sorrow, secrets and mystic knowledge!"
Posted November 18, 2015

Eleven-year-old Lev Meyer's world is full of wonder as he strives to make sense of small, but intriguing changes. Why is Alex Caufin in his class, filling his notebook with zeros and ones, when it is supposed to be a writing journal? Is it a secret code Read more...



Malice At The Palace
by Rhys Bowen
"A brilliantly clever murder mystery set among the royally connected."
Posted November 16, 2015

For a change, Lady Victoria Georgiana "Georgie" Charlotte Eugenie Rannoch's life is in good form. She is not stuck in Scotland in Castle Rannoch and is enjoying the comforts of London life, nicely nestling in a delightful mews home courtesy of her friend Belinda who is off seeking her Read more...



Queen Of Hearts
by Rhys Bowen
"A witty British murder mystery with a transatlantic twist!"
Posted November 10, 2015

Being a royal is not always a piece of cake. Despite the comfort of Kingsdowne Place in Kent, Lady Victoria Georgiana Charlotte Eugenie Rannoch (or Georgie) is a little bored. She is stuck here as it is hard to get a real job in the depression of 1934. She doesn Read more...



A Pattern of Lies
by Charles Todd
"A compelling WWI mystery of vicious lies, murder and revenge!"
Posted October 29, 2015

As the Great War drags on with all its misery in the autumn of 1918, Nursing Sister Bess Crawford is glad to have made a safe passage across to Dover from France. She is exhausted but glad they had not lost any of the severely injured soldiers on the way Read more...



The Dog Master
by W. Bruce Cameron
"Captivating tale...a pivotal connection transforming the lives of humans and animals!"
Posted October 21, 2015

From an intro college class to a female wolf's cave near a small stream over thirty thousand years ago, bestselling writer W. Bruce Cameron takes us on an epic and evocative journey back to the brutal and harsh reality of life over 30,000 years ago in Paleolithic times Read more...



The Nature Of The Beast
by Louise Penny
"Riveting! Secrets, lies, and murder awaits the unsuspecting!"
Posted October 16, 2015

Despite the enjoyment of his peaceful and happy retirement and life in the small village of Three Pines, the former Head of Homicide for the Sûreté du Québec Chief Inspector Armand Gamache confronts the inevitable debate of active people in early retirement. Should he stay retired or take Read more...



Lorie's Heart
by Amy Lillard
"A strikingly different Amish tale of finding family, love and forgiveness."
Posted October 9, 2015

Lorie is grief stricken at the unexpected passing of her father, yet she wants to stay strong to support Maddie, her stepmother who had been her Mamm since she was a young child. She doesn't remember her real Mamm, and that bothers her, so she wants to have a Read more...



Hollow Man
by Mark Pryor
"A compelling and insightful crime story you will not want to miss!"
Posted October 7, 2015

Like a man in the desert, is it the real thing or a mirage? After a real string of bad luck, including hearing about the death of his parents and an "opportunity for change" being a demotion, Dominic wants an out from his life as a prosecutor.
Not that Read more...



Winter Stroll
by Elin Hilderbrand
"WINTER STROLL is not your typical cheery Christmas novel"
Posted October 5, 2015

What a strange, happy and totally distressing year! Kelley Quinn, owner of the Winter Inn on Nantucket, is proud of all his four children yet his heart is most heavy with worry since his son Bart's disappearance in Afghanistan. Kelley appreciates all the emails, calls and letters he had Read more...



Silent Creed
by Alex Kava
"A stark picture of the massive devastation of a landslide."
Posted August 24, 2015

Ryder Creed is used to dangerous situations. As a former Marine and K9 handler in Afghanistan, the motto "First in, first to die" has almost proven too close for comfort. Ryder, now the co- owner of K9 CrimeScents, is well aware of the dangers facing him and to his beloved Read more...



Audrey Lawrence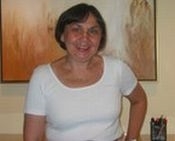 Ever since I taught myself to read at age two, I have been an avid reader and collector of books. I am seldom without a book in my hand, stacks by my bedside and more waiting on my Kindle, so I am very happy to be a book reviewer for FreshFiction and have been so since the last century. How can you tell I love historical fiction? Other book genres I love are regency romances, suspense thrillers, contemporary fiction, more romance books and anything I can get my hands on! Having a background in education and organizational development, I also love to read kids' books and YA and books on business. I currently live in the National Capital Region of Canada (aka Ottawa) where Tinkerbelle, my beautiful Siamese cat, rules the roost and reminds us every day of her regal heritage, especially when she wants treats! As the saying goes: dogs may have owners, but cats have staff!
Features & Posts