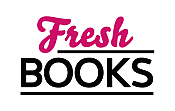 December brings fabulous reads!
Reviews
1 - 20 of 485 ( prev | next )
Cat Shining Bright
by Shirley Rousseau Murphy
"A truly CAT-i-vating and sophisti-CAT-ated mystery!"
Posted December 11, 2017

In the charming town of Molena Point on the California coast, Joe Grey, a wily and street-smart cat, loves his role as an investigative police informant. For this and other skills, Joe Grey has many fans; yet, the greatest of these are his three new kittens that his partner Read more...



City of Saviors
by Rachel Howzell Hall
"A shocking thriller of murders and unsavory dealings!"
Posted December 11, 2017

Some deaths are easy to investigate, and some are not. Los Angeles is still experiencing an intense heat wave, so it seems "normal" that an old hoarder in a hot and overcrowded dirty house would pass away in these conditions. Typical open and shut case and the cops can get Read more...



The Little Old Lady Who Struck Lucky Again!
by Catharina Ingelman-Sundberg
"A feisty and funny account of "geri-active" seniors stealing for those in need!"
Posted December 11, 2017

When 79-year-old Martha Andersson tells her four oldest and dearest friends it is time to go back to their hotel and recharge their batteries, one never knows if she means their wheelchair batteries or if it is time for their afternoon drinks of cloudberry liquor and tasty snacks Read more...



Swiss Vendetta
by Tracee de Hahn
"An intriguing mystery involving a frozen chateau, eccentric characters, and murder!"
Posted December 11, 2017

The call came in late in the day on her first day in the new job. Inspector Agnes Luthi is ready to go home, yet despite the winter storm outside, she is more than willing to take it. Leaving the police station in Lausanne in her CitroŽn C1, she Read more...



The Gift
by Shelley Shepard Gray
"An intriguing Amish romance that will warm your heart!"
Posted December 11, 2017

As the buggy crashes into the ditch, Susanna slips into unconsciousness. She only had a brief look into the light blue eyes of her rescuer, but she dearly wants to thank him for the early Christmas gift of saving her life. It was a chance encounter and Neil Vance also Read more...



Racing the Devil
by Charles Todd
"Are the deaths random or murder? Can the truth be found in the lies and secrets?"
Posted October 25, 2017

The Great War may have ended in 1918; yet, the suffering, the loss, and the mental anguish continue to haunt those who have returned. Even harder for some are the death of ex-soldiers and others who had survived the war. It was raining and dark that November night in Read more...



On Her Majesty's Frightfully Secret Service
by Rhys Bowen
"A highly engaging royally connected murder mystery!"
Posted October 14, 2017

Some might think that Lady Victoria Georgiana Charlotte Eugenie Rannoch is lucky to be 35th in line to the British throne; however, for Georgie, it is now a barrier. Her long time romance with Darcy O'Mara has finally resulted in an engagement, but they can't marry and keep Read more...



Enforcing the Paw
by Diane Kelly
"A funny and fast-moving chase to collar stalkers and stealers!"
Posted October 11, 2017

Despite her training and experience, Officer Megan Luz of the Fort Worth Police Department in Texas is perplexed by this tale of love gone wrong and now is out the window. Or, more specifically, the brick that was thrown through the window. The victim Adriana Valdez wants her ex-boyfriend Read more...



Death by His Grace
by Kwei Quartey
"A totally enthralling murder mystery set in high society Ghana!"
Posted September 20, 2017

Life is now getting a little better for Christine, the wife of Chief Superintendent Darko Dawson of the Criminal Investigation Department (CID) of the Ghana Police Service. Darko has more time now to help with their two sons, Sly and Hosiah, as his work is more likely to let him Read more...



Glass Houses
by Louise Penny
"Absolutely superb! Brilliant writing, a daunting plan and unconscionable murders!"
Posted August 30, 2017

The situation is dire and they are losing. No matter what they do, they cannot keep up with the tide of crime against them. They assess the situation from every angle, did the research, and hope that it will work. Nothing else they have been doing has worked for them Read more...



Coming Home
by Rosamunde Pilcher
"An awesome pre-WWII coming of age saga you will not want to miss!"
Posted August 7, 2017

Judith Dunbar is sad to be saying good bye to her best friend Heather after the exciting end of winter term and Christmas Party they just experienced in their Porthkerris Council School. The future is a bit uncertain for both of them, yet they vow to stay in touch. Despite Read more...



In Farleigh Field
by Rhys Bowen
"In a time of war and intrigue, who can be trusted?"
Posted August 7, 2017

It is eleven-year-old Alfie who finds him first. Displaced from his own home by the bombs falling on London, Alfie is living at the gamekeeper's house and had been out that early May morning in 1941 checking on traps for meat. As soon as he sees the Read more...



Dreamless
by Jorgen Brekke
"A totally compelling police investigation linking murders centuries apart!"
Posted June 8, 2017

Still in the last stages of recovery from an operation involving a brain tumour, Chief Inspector Odd Singsaker is back at work. He has had many changes in the past year and likes being back on the job as he still suffers from memory issues on occasion and worries about Read more...



Two Suitors for Anna
by Molly Jebber
"A road to romance where one's choices make all the difference!"
Posted June 5, 2017

Life is happy for the most part for Anna Plank. She loves her job working in Grace and Sarah's Dry Goods store and living in the small Amish community in Berlin, Ohio with her widowed mother and her two schweschders, Leah and Beth. After moving there from Lancaster, Pennsylvania Read more...



Windswept
by Sabrina Jeffries
"Be swept away to Wales to ponder the ancient curse!"
Posted June 5, 2017

Carrin Price is worried that someone would come after her. Why is she so cursed? Having descended from Morgana, a Welsh Druidic priestess, Carrin was always aware of the real curse about needing to drink from the family's ancient chalice or the women in her family would lose their Read more...



Highland Chieftain
by Hannah Howell
"A highland struggle of love from abuse to fresh starts!"
Posted April 25, 2017

After years of living with an abusive adoptive father and caring for young boys she called her brothers and a wee sister Margaret, Bethoc Matheson has quickly learned to endure and to keep her thoughts and actions hidden from him. Still, she knew there was no point in protesting her Read more...



So Say The Fallen
by Stuart Neville
"A brilliantly plotted police procedural thriller that's totally captivating!"
Posted April 22, 2017

She should be happy with a quick open and shut case. God knows life hasn't been easy lately; a bout with breast cancer, a family feud brewing and trips to a counsellor over the death of a criminal who would have been even more happy about killing her. Still Read more...



The Shattered Tree
by Charles Todd
"A captivating mystery set at the end of the Great War"
Posted March 28, 2017

Despite the rumours of its eminent settling, the muddy trench war still is taking its heavy toll on both the war and the home front. Despite her exhaustion, Nursing Sister Bess Crawford is intrigued by an injured and unknown French soldier. He is delirious and cries out in pain in Read more...



The Shattered Tree
by Charles Todd
"A WWI tale of murder and intrigue rooted in past secrets!"
Posted March 28, 2017

Despite the rumours of its eminent settling, the muddy trench war still is taking its heavy toll on both the war and the home front. Despite her exhaustion, Nursing Sister Bess Crawford is intrigued by an injured and unknown French soldier. He is delirious and cries out in pain in Read more...



Escape Clause
by John Sandford
"A compelling police investigation case with unusual twists and characters!"
Posted January 4, 2017

Minnesota zoo officials are shocked when they realize two prized and rare Amur tigers have been stolen from their zoo in ESCAPE CLAUSE by John Sandford. They quickly realize that while there could be a number of possibilities, their thoughts keep returning to the illegal market of traditional Chinese medicines Read more...



Audrey Lawrence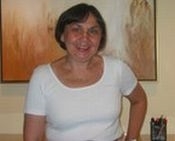 Ever since I taught myself to read at age two, I have been an avid reader and collector of books. I am seldom without a book in my hand, stacks by my bedside and more waiting on my Kindle, so I am very happy to be a book reviewer for FreshFiction and have been so since the last century. How can you tell I love historical fiction? Other book genres I love are regency romances, suspense thrillers, contemporary fiction, more romance books and anything I can get my hands on! Having a background in education and organizational development, I also love to read kidsí books and YA and books on business. I currently live in the National Capital Region of Canada (aka Ottawa) where Tinkerbelle, my beautiful Siamese cat, rules the roost and reminds us every day of her regal heritage, especially when she wants treats! As the saying goes: dogs may have owners, but cats have staff!
Features & Posts