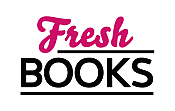 May books to enjoy
Reviews
1 - 20 of 300 ( prev | next )
The Quarryman's Bride
by Tracie Peterson
"Will the Call of Love Overpower the Call of Family Duty"
Posted May 18, 2013

With her heart filled with grief over the loss of her two beloved younger sisters, Emmalyne is still in shock over the tornado that shattered lives and families in their small community in the spring of 1886. Her only comfort is the nearness of the handsome Tavin MacLachlan, not only Read more...



Tidal
by Amanda Hocking
"A seaside surging of strong emotions, immortals, intrigue, family secrets, vicious brutality and heartfelt love"
Posted April 27, 2013

Gemma is unhappy with what she was and vows to regain her old life back. After having been changed into an immortal siren by three siren sisters that had moved into her hometown of Capri, MD, Gemma did not like the bloodthirsty fate that awaited her. With the support of Read more...



Hush Now, Don't You Cry
by Rhys Bowen
"When the storms of the sea can't wash away all the dark secrets of the past!"
Posted April 17, 2013

What a stormy start to a marriage! All the happy newlyweds had wanted was a nice peaceful honeymoon after their original planned honeymoon had been delayed and NYPD Captain Daniel Sullivan thought he had a great solution all worked out. When the powerful and wealthy New York City Alderman Brian Read more...



The Plan
by Lyn-Genet Recitas
"A new Path to health, vitality and obtaining optimal weight while slowing down the aging process!"
Posted April 17, 2013

Are you frustrated by being stuck at the same old weight no matter how hard you try to lower it? Have traditional approaches to dieting failed you? Can eating good food like salmon and oatmeal actually be part of the problem and not the solution? Do you have thyroid related Read more...



The Fault In Our Stars
by John Green
"A spirited and engaging story of teens caught in the veil between life and death"
Posted April 11, 2013

Sixteen year old Hazel Grace Lancaster was definitely not in the mood to get up and go to her cancer support group. Life sucked enough without having to go to the church basement and hear Patrick drone on again and announce the names of more support group kids they knew Read more...



The Sound Of Broken Glass
by Deborah Crombie
"A riveting and tangled tale of past hurts sharp as broken glass!"
Posted April 10, 2013

What had she done? That wasn't what Nadine had come back for. What could she do now? Who could she turn to after this? Nadine had once been a kind neighbour of a handsome young thirteen year old guitarist struggling to survive and to help his alcoholic mother in Read more...



The Eskimo Hunts In New York
by Stefan Kanfer
"When the hunter becomes the hunted, the rules are gone and the chase is on!"
Posted March 31, 2013

Jason Gulok is a Navy SEAL doing a covert operation as a medically discharged SEAL and reporting in to directly to Admiral J.J. Clausen. When the Admiral is ruthlessly murdered shortly after meeting Jim, Jason knows that he will probably be on the hook for it and the police Read more...



Ashton Park
by Murray Pura
"Can love and faith overcome the deep and entrenched barriers of class, religion and war?"
Posted March 24, 2013

It is 1916 and England is still at war with Germany. When the young men from England first marched into battle, they expected a quick rout and they would be home again. Instead, many, far too many young men are killed or maimed and their minds changed by all the Read more...



Path Of Freedom
by Jennifer Hudson Taylor
"A heartwarming and inspiring story of overcoming fears and treacherous dangers with a quilt of love!"
Posted March 17, 2013

As a Quaker, Flora Saferight knew she should not be bitter or to dwell on the sins of the past, but oh, how she had hated the taunts and teasing that Bruce Millikan had hurled at her as they grew up together in their small community of Greensboro, North Carolina Read more...



The Mistress Memoirs
by Jillian Hunter
"An exhilarating and scandalously funny Regency Romp that you just can't put down!"
Posted February 19, 2013

How dare he come back! Even before Kate Walcott has the chance to inform her Mistress about the fire and the stranger turned rescuer in the garden, the beautiful Mrs. Georgette Lawson, a well-known courtesan, seemed to know who it was and is now torn between excitement and angst Read more...



Murphy's Law
by Rhys Bowen
"Set sail for adventure as a headstrong heroine takes on a new world of trouble and intrigue!"
Posted February 17, 2013

When you are a poor Irish girl, even if already on the shelf at age 23, and you get in trouble, you know no one will believe you. With her flaming red hair and a spunky attitude, Molly Murphy quickly realizes that she wouldn't stand a chance in court Read more...



The Cezanne Chase
by Thomas Swan
"A highly suspenseful and fast moving mystery filled with international intrigue and high stakes art!"
Posted February 11, 2013

Recently appointed as assistant curator at the world renowned Hermitage in St. Petersburg, young Ilena Petrov loves her job working with the European Masters from the 1850 to 1917 period. Despite being well trained and dedicated to her job, nothing could prepare her for the horror she faces when she Read more...



Capitol Murder
by Phillip Margolin
"A riveting and suspenseful tale of treason and terrorism!"
Posted February 10, 2013

Beguiling his now fully infatuated lawyer, serial killer Clarence Little with his penchant for keeping the pinkies of his cruelly tortured victims meticulously plans his escape from Death Row in Oregon. Meanwhile, back in Washington, DC, Senator Jack Carson's new legislative attorney, Brad Miller, is assuring his wife Ginny Read more...



The India Fan
by Victoria Holt
"An absorbing and suspenseful tale of betrayals, passion and power!"
Posted February 3, 2013

Will the legendary curse of the Peacock fan determine her destiny? Even since that fateful day when Drusilla Delaney as a young child innocently carried a beautiful peacock fan, its history of calamity overshadowed her life. Daughter of a brilliant scholar but humble rural parson, Drusilla knew from childhood the Read more...



A Winter Dream
by Richard Paul Evans
"A highly engaging contemporary twist to a Biblical story of loss, forgiveness, and love!"
Posted January 22, 2013

Joseph was so embarrassed! He just knew this would go down badly. Why did he tell his father about his strange dream? Why did his father have to tell his brothers? Why then did he have to tell everyone that Joseph is his favourite son? Joseph managed to get through Read more...



Collateral Damage
by Dale Brown, Jim DeFelice
"When trust turns to hatred, beware the damage that can transpire!"
Posted January 19, 2013

Ace pilot Turk Mako flying on assignment with Whiplash is in his element flying his Tigershark over Libyan airspace. Smoothly making a course correction to handle some attackers, he is shocked to find that one of his four accompanying Sabre unmanned attack planes has gone off track and deliberately fired Read more...



Black Cherry Blues
by James Lee Burke
"A shocking and suspenseful thriller of murder and dirty dealings!"
Posted January 15, 2013

Sometimes, meeting an old friend is a mixed bag. Still caught up in his nightmare about the brutal slaying of his beloved wife Annie and seeking some coffee to clear his head, ex- New Orleans cop Dave Robicheaux has mixed feelings about seeing his old college roommate, Dixie Lee Pugh Read more...



Saving Gideon
by Amy Lillard
""A charming and decidedly different Amish tale of hope, forgiveness and love!""
Posted January 11, 2013

After the death of his wife Miriam and Jamie, their young son, Gideon Fisher only wants to be alone. He stopped visiting friends and neighbours, stopped attending the church services of his Amish faith, yet, he can not stop responding when he feels someone is in trouble. When he hears Read more...



The Dreamseller
by Augusto Cury
"An insightful saga that highlights the distorted values of modern society."
Posted January 5, 2013

Who is this man, the Dreamseller? Every word he spoke was rich in meaning and his pithy sayings motivate many people, including his band of loyal followers. Yet, he is not interested in possessions and is happy to live off the casts-offs of others. He lives in freedom under Read more...



The Boy In The Snow
by M.J. McGrath
"Totally Engaging! A heart wrenching, suspenseful and thrilling battle of courage over conspiracy!"
Posted January 5, 2013

Loyal to the bone, Edie Kiglatuk, a northern guide, had reluctantly agreed to leave her home in Autisaq on the high Arctic in Ellesmere Island to travel down south to Anchorage, Alaska to help her ex-husband, Sammy Inukpuk compete in the treacherous Iditarod dog sled race as part of Read more...



Audrey Lawrence
Ever since I taught myself to read at age two, I have been an avid reader and collector of books. I am seldom without a book in my hand, stacks by my bedside and more waiting on my Kindle, so I am very happy to be a book reviewer for FreshFiction and have been so since the last century. How can you tell I love historical fiction? Other book genres I love are regency romances, suspense thrillers, contemporary fiction, more romance books and anything I can get my hands on! Having a background in education and organizational development, I also love to read kids' books and YA and books on business. I currently live in the National Capital Region of Canada (aka Ottawa) where Tinkerbelle, my beautiful Siamese cat, rules the roost and reminds us every day of her regal heritage, especially when she wants treats! As the saying goes: dogs may have owners, but cats have staff!
Blog Posts
No posts found.