"A rough-hewn Scottish Highland Guard battles for the heart of his one true love...."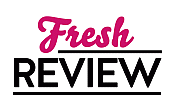 Reviewed by Cheryl Beal
Posted October 21, 2012

Mary has been dealt a rough hand. She married a handsome knight at 14, with stars in her eyes and a head full of romantic notions. However, she soon realizes that her husband is not interested in settling down with just one woman and he sees no reason to curb his womanizing just because he is married. She becomes pregnant on their wedding night and sees little of her husband for the next 2 years. By the time her son is 9, Mary's husband has been hanged as a traitor against England for fighting with the Scottish, and her son has been taken away from her and is being raised in the Prince of Wales home as an apprentice. Mary is forced to sell her embroidery and sewing at local fairs to supplement her property income to ensure she is never again dependent upon a man.
Kenneth Sutherland is dead set on becoming one of the Bruce's Highland Guards -- an elite secret army. To join the guard, Kenneth must compete in, and win, the Highland Games, which will require him to keep his legendary temper under control.
Mary and Kenneth first meet at Dunstaffnage Castle in Scotland when she is sent to the Highland Games to meet with the King of Scotland as part of an envoy from the King of England. Sparks immediately fly between the two, but Mary is determined to resist the attraction. One night of passion before returning to England has unexpected repercussions for Mary. And when Kenneth shows up in England several months later on an undercover mission, he discovers Mary is carrying his child.
THE RECRUIT is a historical, romance with lots of action and intrigue. Monica McCarthy did a superb job of fleshing out her characters -- Kenneth Sutherland is a strong, rough-hewn warrior with a tender side hidden under his armor and Mary is a complex, multi-layered woman who is a mother, wife, and lover. The descriptions of the Scottish and English countryside are breathtaking and I felt like I had been transported back in time. Definitely a book to add to your to be read list.
SUMMARY
Scotland's King Robert the Bruce is retaking his kingdom from the invading English. To win, he'll need all the grit and courage of his elite band of warriors, the Highland Guard, men who fight without fear and love without limits.
Fiery, aggressive, and bold, Kenneth Sutherland is a true champion—skilled with any weapon and driven to win. Now Kenneth is ready for his greatest challenge: joining Robert the Bruce's secret army to fight among the elite. Kenneth's best chance to attain that honor is by winning the Highland Games. Focused and prepared for victory, he is caught off guard by a lovely wisp of a woman—and a stolen moment of wicked seduction. Her innocent arousal and her shameless hunger fire his blood. He will win his place in the guard—and in Mary of Mar's bed.
The ruggedly handsome hero-in-the-making stirs a heart that should know better. Mary vows that her surrender will be sport only—no promises, no heartbreak, just one night of incredible passion. Nothing, she swears, will persuade her to give up her hard-wrought independence and put her fate in the hands of another powerful man. But with every gentle touch and heart-pounding kiss, Kenneth makes her want more. Now Mary wants his heart. But is this determined champion willing to surrender everything for love?
---
What do you think about this review?
Comments
No comments posted.

Registered users may leave comments.
Log in or register now!