Some thrilling books to kick off the summer season! I got a sneak peak at several of this month's new releases. Hopefully longer days means more reading time because you won't want to put these books down.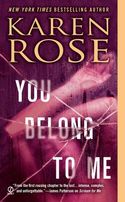 In YOU BELONG TO ME, by Karen Rose, a vicious killer is out for revenge and leaving the bodies for Medical Examiner Lucy Trask to find. Unbeknownst to her, Lucy shares a past with the killer who will stop at nothing to make her and everyone else pay for destroying his family. Baltimore Homicide Detective J.D. Fitzpatrick, and his partner Stevie Mazzetti, are called to the scene when Lucy discovers the brutally beaten body of a dear friend. In the process of searching for the killer, Lucy's many secrets are revealed. Together, she and J.D. must come to terms with her past as well as the mutual attraction that draws them closer. Classic Karen Rose, YOU BELONG TO ME contains the spine-tingling drama we have come to expect. The killer is evil, and Rose artfully builds the suspense so the threat to the people involved resonates. The characters have rich histories and I was particularly intrigued by Lucy's hidden talent. The ending hints that we might see these characters again; I hope that's the case.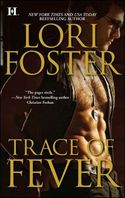 The second book in Lori Foster's Men Who Walk the Edge of Honor series, TRACE OF FEVER, brings back Trace Rivers whose sister was rescued from human traffickers in book 1. Trace has gone undercover as Murray Coburn's bodyguard to one of the country's largest human-trafficking operation. His mission is complicated by his instant attraction to Priscilla Patterson who appears unexpectedly with claims that she is Murray's long-lost daughter. Priss is out to destroy Coburn for making her mother's life a living hell. The shared attraction and mission will draw them together and into danger. The intense action and high stakes will keep you turning the pages. Be warned though, that the human trafficking aspect of the story may be a little dark for some readers.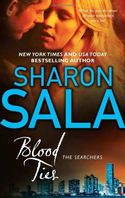 BLOOD TIES, the second book in Sharon Sala's The Searchers series, tells Savannah's story. Savannah Slade is the youngest of three sisters who, at the reading of their father's will, were shocked to discover that they were not biologically related but in fact had been rescued by their father out of dangerous situations. Savannah's dying mother knew that someone in the wealthy Goss family would kill Savannah just as they killed her father. Now Savannah has returned to the place of her birth to learn about her biological family and find justice for her father. This is not a traditional romance in the sense that Savannah and Judd Holyfield are all but engaged so they have a pre-existing relationship. They spend much of the story apart as Judd stays in Montana working his ranch while Savannah travels to Miami. Their strong relationship and the intriguing mystery and danger of Savannah's investigation of her past make for a captivating story.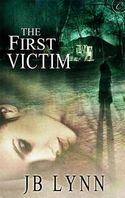 THE FIRST VICTIM, by JB Lynn, features Emily Wright. Having escaped from a serial killer fifteen years earlier, she wants nothing to do with the small town where she was abducted. She reluctantly returns to care for her teenage sister when her father is hospitalized. When it becomes apparent that she and her sister are being targeted by the killer, Emily turns to Deputy Bailey O'Neil. Together, Emily and Bailey must discover the killer's identity before he claims his next victim.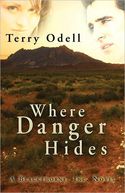 WHERE DANGER HIDES, the second book in Terry Odell's Blackthorne, Inc series, tells Dalton's story. Dalton, one of Blackthorne's best, is a charming Texan obsessed with putting a Colombian drug lord out of the picture. When Dalton nearly blows a simple undercover assignment at a fundraising gala, it convinces his boss to tether him to a dog-and-pony-show case at a halfway house. Instead, Dalton finds death, drugs, danger, and Miri Chambers. Miri wants nothing more than to help everyone at the Galloway House shelter lead new and productive lives, but residents are disappearing without a trace. An unexpected meeting with Dalton at a gala turns into an assignment for him, but Miri doesn't think he's taking the job seriously. Trust doesn't come easy to Miri. When the situation escalates into a combat zone, can she trust Dalton with her life?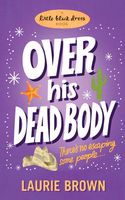 In OVER HIS DEAD BODY, by Laurie Brown, Caroline Tucker is trying—and failing—to avoid her ex-husband, town sheriff Travis Beaumont. But when her niece stumbles across the perfectly preserved body of a cowboy at Girl Scout camp, Caroline has no choice but to give Travis a call. But is this actually a crime scene, or just a potential tourist attraction? As the mystery of the mummy unravels, Travis digs up some sinister evidence, and the more Caroline tries to keep away from trouble—and Travis—the more they both come knocking at her door.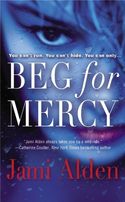 BEG FOR MERCY, by Jami Alden, features Megan Flynn who thought she was falling in love with Cole, until he arrested her brother for murder. Megan will risk everything to prove his innocence. Even if that means throwing herself into the path of a sadistic killer with a hauntingly familiar MO. Seattle Detective Cole Williams had given up on making Megan see reason where her brother is concerned. But when she insinuates herself into the most shockingly brutal case Cole has ever worked, he can't stand idly by. Plunged into a secret world where the city's elite indulge their darkest desires, Cole will do whatever it takes to bring down a madman who has made Megan his most coveted prey.
1 comment posted.