Tiffany Ashley | Vampires, Werewolves and Fairies

February 23, 2011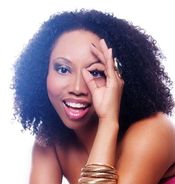 YA Shelves
I don't know about the rest of you but I am tired of reading stories about vampires, werewolves and fairies. I realize the paranormal craze has reached new heights since the release of Meyer's TWILIGHT series but I have to ask, how much is too much? Don't get me wrong, I have purchased and enjoyed several new paranormal reads (Twilight being amongst them) but lately it seems I can't walk into a bookstore or library without seeing an elaborate table display for books about vampires.
It reminds me of when the Sex and the City HBO series first aired and everyone fell in love with Carrie's fabulous lifestyle. Before you knew it, new TV shows were popping up on every major network about a single white female who lives in a thriving metropolis. When she is not on the search for true love, she manages to squeeze in enough time to write an article for the trendy magazine she freelances for. I'm sure you can think of a few shows that easily fit this criteria. My point is, when 'the power that be' see a formula that works, they will beat it into the ground. Thus ... the flood of vampire novels arriving on the market. 
Many will remember our interest in vampires was peeked in 1976 by Anne Rice's INTERVIEW WITH THE VAMPIRE (one of my favorite books). Rice was among the first to depict vampires as not simply vicious predators but emotional beings who were enslaved by their existence. Rice's novel was released several years before I was born but WOW... what a classic! Nobody can describe the inner thoughts of a character quite the way Rice does.
In 2001, Charlaine Harris created a strong following with her Sookie Stackhouse series, a story about Louisiana vampires and shape-shifters. In wake of TWILIGHT's success, in 2008 the Stackhouse series was turned into an HBO show (True Blood). It's viewing audience is fairly faithful.
The recent obsession with vampires has opened the door for other series such as Fallen, The Vampire Diaries, Vampire Academy, City of Bones, etc. The list goes on and on. As a result of the paranormal fad, authors who might not have normally gotten marketing exposure are now benefiting from the aftermath of Twilight mania. They are finding their books strategically placed near Meyer's books (and all the spin-offs). This is a very good thing.
It should be said here, never has there been a better time for an aspiring writer to get published in this genre. Publishers everywhere are pushing their paranormal titles to the forefront to cash in on the trend before it burns itself out.
All that being said, I am ready for the next cult culture obsession to take hold of America. If you're not, I'd wager you will be within the next year. As for me, I've had my fill of dead people falling in love with weird loners. In the real world, there is a name for that; it's called necrophilia.
Want to read more from this author? Visit her website at www.tiffanyashleybooks.com
Comments
9 comments posted.
Re: Tiffany Ashley | Vampires, Werewolves and Fairies

I'm not sure what the craz is going to be I'm with you about it needing to change but to What?
(Vickie Hightower 3:05pm February 23, 2011)
Though I loved and read paranormals twenty years before
Twilight, I'm still not burned out on Vamps, weres & faeries. I
think that as long as the writers can keep a fresh face on it,
I'll be reading them another twenty years.
(Lisa Richards 8:14pm February 23, 2011)
I still like Urban Fantasy but read other genres too. Some people are promoting steampunk as the next big trend.
(Carol Drummond 9:10pm February 23, 2011)
I got started reading paranormal late in the game and read very few of the authors but the ones I do, I am totally addicted to and hope they have many more to come, but I agree, I still enjoy a regular romance or a good cozy mystery.
(Pat Richardson 9:57pm February 23, 2011)
I really believe that you can't beat an old-fashioned, knock your socks off, love story!! The books are few and far between, but they're out there if you look hard enough. The kooky love stories are also good, when I'm in the mood for something a little light-hearted to make me laugh. But I'm with you when it comes to the paranormal craze. I'm also tired of turning on the tv, and seeing one of them staring back at me!! lol It definately does not make me want to run out and buy that product, nor does it make me want to watch that show. Thank you for speaking out. I definately want to read your book, by the way. I'm sorry you didn't mention it in your blog!!
(Peggy Roberson 10:18pm February 23, 2011)
Tiffany--I really enjoy all kinds of paranormal stories,including vampires, werewolves,etc. I also read historical and contemporary romances, biographies, history, etc. What is your book about?
(Ann Garland 12:56pm February 24, 2011)
The whole purpose of the book is going somewhere that the only rules are what the author makes. I just don't see books as interesting if everyone has to conform to rules about the imagination. I just listen to the rules in society, I don't want them in a book.
(Christina Harrison 7:05am February 25, 2011)
Vampires are still in, so thanks for adding to the list.
(Alyson Widen 11:09pm February 27, 2011)
zombiessssssssssss
(Tasha Tipton 1:54am March 1, 2011)
Registered users may leave comments.
Log in or register now!