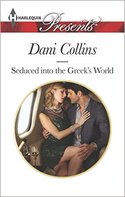 Seduced into the Greek's World
by
Dani Collins
Available: May 19, 2015
Buy Your Copy today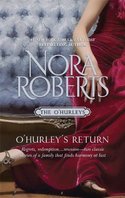 O'Hurley's Return
by
Nora Roberts
Available: June 1, 2015
Buy Your Copy today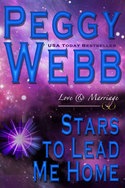 Stars to Lead Me Home: Love and Marriage
by
Peggy Webb
Available: June 4, 2015
Buy for Kindle
---
June 2015 Titles
books from all publishers sorted by title
A Bride at Last by Melissa Jagears Buy Now! Romance Historical | Inspirational Fiction Historical
A Dark Lure by Loreth Anne White Buy Now! Thriller | Romance Suspense
A Kiss for a Highlander by Jane Godman Buy on Kindle! Romance Historical
A Match for Marcus Cynster by Stephanie Laurens Buy Now! Romance Erotica Sensual | Romance Historical
A Place For Us by Harriet Evans Buy Now!
A Worthy Pursuit by Karen Witemeyer Buy Now! Inspirational Fiction Romance | Inspirational Fiction Historical | Romance Historical
Abba's Child: The Cry of the Heart for Intimate Belonging by Brennan Manning Buy Now! Non-Fiction
Against the Tide by Kat Martin Buy Now! Romance Suspense
All the Right Places by Jenna Sutton Buy Now! Romance Contemporary
Arrow's Hell by Chantal Fernando Buy Now! Romance Erotica Sensual | Romance Contemporary
Blueprints by Barbara Delinsky Buy Now!
Centralia by Mike Dellosso Buy Now! Science Fiction | Suspense
Charlie Martz And Other Stories by Elmore Leonard Buy Now! Mystery Anthology
Charlie, Presumed Dead by Anne Heltzel Buy Now! Young Adult | Young Adult Suspense
Cherry Lane by Rochelle Alers Buy Now! Romance Contemporary
Consumed by Fire by Anne Stuart Buy Now! Romance Suspense
Corrupted Memory by Ray Daniel Buy Now! Thriller
Delicate Monsters by Stephanie Kuehn Buy Now! Young Adult | Young Adult Contemporary | Young Adult Paranormal
Designing Hearts by Robin Strachan Buy Now!
Don't Lose Her by Jonathon King Buy Now! Suspense | Thriller
Drawing Fire by Janice Cantore Buy Now! Suspense
Enchanted August by Brenda Bowen Buy Now! Fiction | Contemporary Women's Fiction
Every Last Word by Tamara Ireland Stone Buy Now! Young Adult
Farmed and Dangerous by Edith Maxwell Buy Now! Mystery Cozy
Finder's Keepers by Stephen King Buy Now! Horror | Suspense
Five Brides by Eva Marie Everson Buy Now! Women's Fiction
Hearts Made Whole by Jody Hedlund Buy Now!
I'll Stand By You by Sharon Sala Buy Now! Romance Contemporary
If You're Not The One by Jemma Forte Buy Now! Romance Contemporary | Contemporary Women's Fiction
In the Unlikely Event by Judy Blume Buy Now! Women's Fiction Contemporary | Suspense
Indecent Exposure by Faye Avalon Buy on Kindle! Romance Contemporary
Jack Staples and the Poet's Storm by Mark Batterson, Joel N. Clark Buy Now! Childrens
Let Me Die In His Footsteps by Lori Roy Buy Now! Suspense | Mystery
Letters to the Lost by Iona Grey Buy Now! Fiction
Love May Fail by Matthew Quick Buy Now!
Meant To Be by Jessica James Buy Now! Romance
Murder Freshly Baked by Vannetta Chapman Buy Now! Mystery Amateur Sleuth | Amish
Never Resist A Rake by Mia Marlowe Buy Now! Romance Historical
Night of the Highland Dragon by Isabel Cooper Buy Now! Romance Paranormal
Night Tremors by Matt Coyle Buy Now! Mystery
Now & Forever by Mary Connealy Buy Now! Inspirational Fiction Historical
Nowhere But Here by Katie McGarry Buy Now! Young Adult

Only A Promise by Mary Balogh Buy Now! Romance Historical
Outlaw Hearts by Rosanne Bittner Buy Now! Romance Historical
Passionately Yours by Cara Elliott Buy Now! Romance Historical
Pushing the Envelope by Roz Lee Buy on Kindle! Erotica
Ripped from the Pages by Kate Carlisle Buy Now! Mystery Amateur Sleuth | Mystery Cozy | Mystery
Royal Wedding by Meg Cabot Buy Now!
Scheduled to Die by Alan Cupp Buy Now! Mystery | Thriller
Second Life by S.J. Watson Buy Now! Fiction

Siren's Call by Debbie Herbert Buy on Kindle! Romance Paranormal
Song of the Navigator by Astrid Amara Buy on Kindle! Romance Gay | Romance Paranormal

Stories of the Raksura by Martha Wells Buy Now! Fantasy
Suddenly One Summer by Julie James Buy Now! Romance Contemporary
Summer Fire by Gennita Low, Victoria Danann, Helen Scott Taylor, Mimi Barbour, Victoria James Buy on Kindle! Romance Erotica Sensual | Romance
Surgeon Ashore by Ann Jennings Buy on Kindle! Romance Contemporary
Sweet by Emmy Laybourne Buy Now! Young Adult Science Fiction | Young Adult Suspense
Sweet Forgiveness by Lori Nelson Spielman Buy Now!
The Beautiful One by Emily Greenwood Buy Now! Romance Historical
The Fraternity Of The Soul Eater by Scott A. Lerner Buy Now!
The Gourmet Dad by Dean McDermott Buy Now! Non-Fiction Cooking / Food
The Last True Vampire by Kate Baxter Buy Now!
The Reluctant Matador by Mark Pryor Buy Now! Mystery
The Rhyme of the Magpie by Marty Wingate Buy Now! Mystery Cozy
The Santangelos by Jackie Collins Buy Now! Suspense
The Time Mom Met Hitler, Frost Came to Dinner, and I Heard the Greatest Story Ever Told: A Memoir by Dikkon Eberhart Buy Now! Non-Fiction Memoir
The Virgin\'s Daughter by Laura Andersen Buy Now!
Unashamed: Overcoming the Sins No Girl Wants to Talk About by Jessie Minassian Buy Now! Non-Fiction
Under A Dark Summer Sky by Vanessa Lafaye Buy Now!