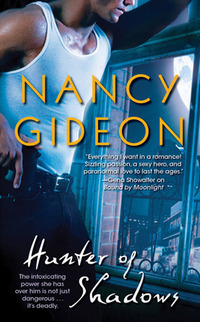 Purchase
The secrets he knows about her could get him killed.
by Moonlight #5
Pocket Gallery Books
December 2011
On Sale: November 29, 2011
Featuring: Monica Fraser; Detective Silas MacCreedy
384 pages
ISBN: 1439199507
EAN: 9781439199503
Kindle: B004T4KX1O
Paperback / e-Book
$7.99
Add to Wish List

Paranormal - Supernatural | Romance Paranormal
The fifth book in Nancy Gideon's sizzling Moonlight paranormal romance series features a shape-shifting cop and a paid assassin from a rival shape-shifter tribe.
NANCY GIDEON RETURNS TO HER STEAMY NEW ORLEANS PRETERNATURAL WORLD WITH AN IRRESISTIBLE NEW SHAPE-SHIFTER ROMANCE.
The secrets he knows about her could get him killed.
Transferring to the New Orleans Police Department, Detective Silas MacCreedy has a hidden agenda: to secure his clan's place once again in the Shifter hierarchy. What he didn't count on was stumbling upon a sexy assassin who could shred his best intentions and lead him into a dangerous dance that threatens to engage his heart.
But the ones he doesn't know . . .
Monica Fraser knows just how to make a man beg—for his life. But she has no clue how to fight her attraction to the fiercely intense detective who seems determined to get in her way, both professionally and intimately.
. . . could kill them both.
When emotional attachments to the past and an unexpected glimpse of a different future have her questioning her deadly purpose, Nica must discover the truth about her secret abilities in order to free herself from the forces that control her. But that freedom comes with a price—trusting those she's been ordered to eliminate.
by Moonlight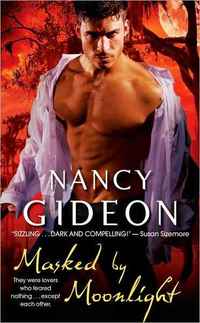 Masked by Moonlight
#1.0
Amazon.com | BN.com | | |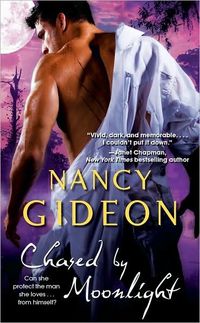 Chased by Moonlight
#2.0
Amazon.com | BN.com | | |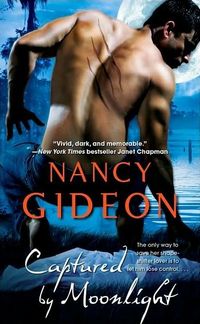 Captured by Moonlight
#3.0
Amazon.com | BN.com | | |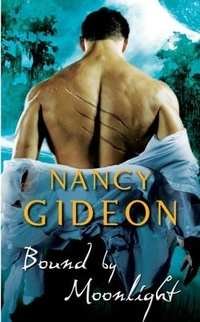 Bound By Moonlight
#4.0
Amazon.com | BN.com | | |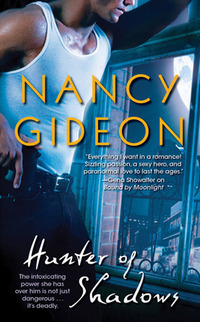 Hunter Of Shadows
#5.0
Amazon.com | BN.com | | |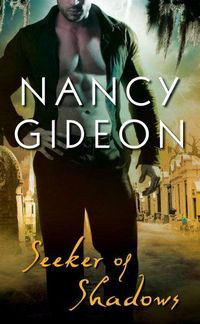 Seeker Of Shadows
#6.0
Amazon.com | BN.com | | |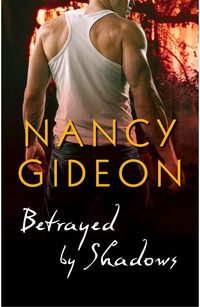 Betrayed by Shadows
#7.0
Kindle | BN.com | | |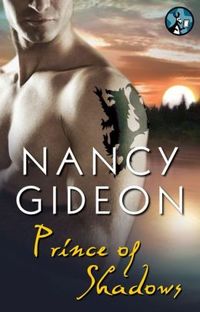 Prince of Shadows
#8.0
Kindle | BN.com | | |
Comments
53 comments posted.
Thanks for this chance!
(Sabrena Pattat 6:55pm December 1, 2011)
I love paranormal romance books the paranormal gives the story that extra something that really draws me in to the story...
(Michelle Bauer 12:13pm December 2, 2011)
I used to think paranormals were dumb, who could fall in love with a monster? Then I read Christine Feehan's DARK PRINCE. I am hooked for life! It's fascinating how each writer has her own vision about vampires, or werewolves, or even demons or succubi! Even gargoyles can be warm and loving with that extra "gift" that makes them special. Maybe that's why we love paraormals. The heroes are SO different, but still need the loving touch of that certain woman. That makes them "human", after all!
(Mary Holden 1:49am December 2, 2011)
Love paranormal! Happy Holidays!
(Tina Rucci 3:02am December 2, 2011)
My favorite "Whoa!" moment was in Shadowfever by Karen Marie Moning. Even mentioning it might give away spoilers, but it was a twist that I was not at all expecting.

Thank you for the chance to obtain your book! :)
(Hyunjin Jeon 3:06am December 2, 2011)
My first Whoa moment occurred when I was reading this really good book. I couldn't put it down and stayed up until 2am to finish reading it. It ended in a cliff hanger. I couldn't order the next book soon enough and it couldn't be delivered fast enough.
(Christine Stack 9:06am December 2, 2011)
I believe that I just found myself a new Author!! You write the type of books that I like to read - page turners!! I love books that you hate to put down!! My Husband wants dinner and my response is - so?? lol Anyway, I am anxiously awaiting the chance to read your books. I live in the country, and the Winters are long and cold. A something hot to drink, and a page-turner are all I need to get me through the Winter here. Thank you for a wonderful blog this morning. You made my day!! Have a very Merry Christmas!!
(Peggy Roberson 9:22am December 2, 2011)
Love those "Whoa" books that you can't put down. Yours sounds great!! Thanks for sharing!
(Dawn Staniszeski 9:28am December 2, 2011)
congrats on your new book! Love your books. :) Thanks for the giveaways. :)
(May Pau 9:29am December 2, 2011)
All of what you mentioned is what makes a book such an
excellent read. And that goes for movies also. BLOOD LAW by
Karin Tabke is one that comes to mind. The ending just blew
me away. And the movie KILLER ELITE had those famous twists
that keep a movie interesting. It wasn't just a kick-a$$,
take names action/adventure flick.

If the book covers and blurbs didn't draw me in, the Tease,
Twist, Cliffhanger and Shocker did!
(Cynthia Netherton 10:01am December 2, 2011)
I love paranormals, too. My last whoa moment came from a tv show: Sons of Anarchy - When Sam was shot! OMG didn't think they were gonna do it... I think when reading, the final whoa moment is the one when I realize the book is finished...that is a sad sad Whoa..
(Kimberley Coover 10:08am December 2, 2011)
Love to read books that you can't put down. I call these "Whoa Reads". You have that special way to bring the reader into the story. Your pull the reader into a story that teases,excites and makes us follow each twist to keep going til the end. Oh so sad, the end. We are addicted and want more. Thank you for all of your creative reads and looking forward to each and every one to follow.

I love paranormals because of you.
(Shirley Sego 10:46am December 2, 2011)
Mine was when I found out that a certain character, who we had a good amount of interaction with, was not real. Meaning, he didn't even exist. The main character had some kind of psychosis or something that made her see things. I was completely caught off guard with that one.
(Sebrina Cassity 11:25am December 2, 2011)
I usually look for that in a book. I don't like to open a book knowing what the ending will be. I want to be reading with the steady urge to flip to the back and find the answer. (I've only really given in to that urge twice) LOL
(Patti Paonessa 11:29am December 2, 2011)
Thanks for this chance to win your latest book.
(Diane Pernick 11:40am December 2, 2011)
The movie Memento (which has a screenplay by Christopher Nolan) was one jolting Whoa! moment after another. And the ending! It's so sad and unsettling and surprising. Thanks for a good column.
(G S Moch 11:51am December 2, 2011)
Hope to win a copy of HUNTER OF SHADOWS.
(Debbie Ellis 11:54am December 2, 2011)
I enjoy surprises in novels and would like to win HUNTER OF SHADOWS.
(Anna Speed 12:20pm December 2, 2011)
It has to be the movie The Usual Suspects when the big bad guy's true
identity is revealed. He was set up to be some mythic villain and at the end
of the movie we are shocked at who it is.
(Stacie Deramo 12:28pm December 2, 2011)
I love when a book or movie has an amazing twist or surprise ending... It sounds like your series will be very entertaining to read... thank you for sharing!
(Colleen Conklin 12:42pm December 2, 2011)
I love the unexpected, the surprise, in a book...something that makes it stand out from other books I have read. Although I have to admit it is sometimes very hard not to peak at the last few pages :).
(Robin McKay 12:45pm December 2, 2011)
I had heard about the Crying Game twist, but not the one in Sixth Sense and was surprised. In a book, it was one of Charlaine Harris' mysteries when she killed off a character, first he was wounded but help was coming, but after help came he died anyway. It was a WTF?!? moment. She has done the same in two of her other series, but this was the first time.
(Anne Muller 1:07pm December 2, 2011)
BTW, I was sitting next to my younger brother (early 20's probably) when the twist in Crying Game happened. OMG! I thought he was going to have a stroke. Even though I knew, it was still kind of shocking.
(Anne Muller 1:08pm December 2, 2011)
This sounds really good! I've got your others, so I'm looking forward to reading
this!
(Debbie Burdeen 1:12pm December 2, 2011)
You are a tease! I can't for the life of me think of an unexpected twist at the moment thought goodness knows I have experienced them in reading books and seeing shows/movies.
(G. Bisbjerg 1:33pm December 2, 2011)
The book Angel's Blood by Nalini Singh. I was not expecting the ending at all.
(Diane Sadler 2:04pm December 2, 2011)
I'd forgotten Memento! That was awesome! The Usual Suspects is the BEST twist ever.
(Nancy Gideon 2:31pm December 2, 2011)
I enjoy books that have surprises.
(Cheryl McEwen 2:35pm December 2, 2011)
What really happened with the Elephant in WATER FOR ELEPHANTS was a big surprise for me.
(Kathleen Bianchi 2:46pm December 2, 2011)
I have had so many different ones in different books that it is hard ti pick just one.
(Louise Evans 2:51pm December 2, 2011)
I know I've experienced this but I just can't think of one! I guess along those lines are the whoa, when an underdog comes up with a one. I used to love the old TV-show Kung Fu, when the bullied guy beats down the villians. That was a surprise for them!
(Lisa Elwood 3:31pm December 2, 2011)
Thirty years ago, I read 'Whispers', My first Koontz book, could not put it down until I thew it across the room. Big scary, very unexpected surprise!!
(Joyce Bruner 4:03pm December 2, 2011)
I recently read a very good book that was impossible to put down, it had a few 'whoa' moments in it! A paranormal novel, 'The Pack' by Jason Starr. I didn't know what to expect and loved the werewolves. It was nothing like I'd read before and I picked it by it's cover--and was amazingly surprised and very intrigued!
(Linda Luinstra 5:21pm December 2, 2011)
I love a 'Whoa' moment, I never skip to the end of a book, I
have to finish every book & movie I start, even if it's not
going well - I always hope it gets better, but if it doesn't,
I'll know & never have to read or watch it again.
Love it when pleasantly surprised with a twist or turn.
(Diane Sallans 5:24pm December 2, 2011)
I like that surprise moment in a story.
(Maureen Emmons 6:25pm December 2, 2011)
they sound like great books!! i put them on wish list..thanks jen
(Jennifer Beck 6:43pm December 2, 2011)
I love to be surprised. That makes me come back for more.
(Mary Preston 7:07pm December 2, 2011)
I'm watching a show right not and it seems like every week has a 'WHOA' moment specially if my speculations are not on the mark even given hints to a logical conclusion.
(Jannielu de Paz 7:55pm December 2, 2011)
I love Dean Koontz's Odd Thomas series. When he killed off a major character, I freaked!
(Renee Pajda 8:00pm December 2, 2011)
My "WHOA" moment in Unbreakable was Mr Glassman, the villain in the movie, played by Samuel Jackson who was mentoring Bruce Willis' character to be a hero.
(Kai Wong 8:32pm December 2, 2011)
I remember reading Laurell K. Hamilton in an anthology. I never thought I would like Vampires, Shifters, etc in a book. I didn't even know the term "Paranormal". I fell in love with the whole genre & added several similar ones to my favorite reads list.
(Jenny Finstrom 8:51pm December 2, 2011)
Sure I do love secrets and good surprises. This looks almost too hot to handle.
(Alyson Widen 8:51pm December 2, 2011)
Dean Koontz always has wonderful Whoa! moments . . . or multiple hanky moments in Odd Thomas. Just don't do a wake up in the shower to find out it was all a dream twist. Once was more than enough for that one.
(Nancy Gideon 8:58pm December 2, 2011)
My favorite Whoa! Moment is when the killer or badguy ends
up being somebody you didn't expect. And that's difficult
because I usually figure out the killer by the second
chapter, I learned from my mom. But another Whoa! moment for
me is the dangerous scrapes some characters get into and the
events they have to go through to get our of them. Like in
Sherrilyn Kenyon's Dark Hunter series, she has great twists
and turns and surprises
(Brandi Gillilan 8:59pm December 2, 2011)
Two recent reads- Before I Go To Sleep by S.J. Watson and Sister by Rosamund Lupton.
(Mary Chin 9:06pm December 2, 2011)
When I get to a WHOA moment, I often have to go back and reread it to make sure I read it right. That's when you know the twist is really good. It's often the signal that I will read the book again.
(Renee Brown 9:22pm December 2, 2011)
No spoilers?! I am currently completely sucked in by American Horro Story. Every episode is a new whoa moment!
(Jennifer Beyer 10:48pm December 2, 2011)
The entire movie the Orphan was a whoa moment for me! In
books, it was the book Shadowfever by Karen Marie Moning! I
can't really say more than that though!
(Ashley Applebee 10:51pm December 2, 2011)
I love surprises. I had some surprises in DreamFever and Shadow fever by Karen M Moning. I haven't watched many movies, so none there. Ooh and Richelle Mead's Vampire academy series. I have Masked by moonlight in my book crate. =D I'm adding it to my read sooner pile.
(Judith Quiroz 11:17pm December 2, 2011)
I love when authors surprise me and take me for a ride. All of the Fever books by Karen Marie Moning had some pretty big cliffhangers and some twists within the story.
(Na S 1:50am December 3, 2011)
I love surprises, and I love your books.
(Marilyn Legault 7:41pm December 3, 2011)
I love surprises in books but, without spoilers, I can't
actually give a for instant. Suffice to say there are a few
authors who constantly give me that 'Whoa' factor :D
(Ilona Fenton 10:17am December 4, 2011)
I think surprises in books are what keeps me reading that book.
(Joy Isley 1:46pm December 4, 2011)
Registered users may leave comments.
Log in or register now!