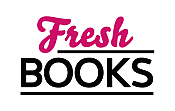 Break away in September
Wendy Corsi Staub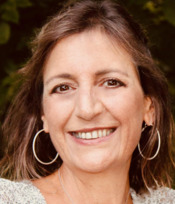 Pseudonym for Wendy Markham.
Pseudonym: Wendy Morgan.

"If you like Mary Higgins Clark, you'll love Wendy Corsi Staub." —NEW YORK TIMES bestselling author Lisa Jackson
New York Times more than seventy published novels. Under her own name, Wendy achieved New York Times bestselling status with the single title psychological suspense novels she writes for Zebra Books. Those novels and the women's fiction she writes under the pseudonym Wendy Markham have also frequently appeared on the USA Today, Barnes and Noble Top Ten, and Bookscan bestseller lists.
Currently under contract with four major publishers, Wendy will see a total of sixteen novels published in an eighteen-month period that extends into fall 2008. Notable among these are New York Times bestsellers DON'T SCREAM (Zebra, May 2007) and MOST LIKELY TO DIE (Zebra, February 2007), a suspense novel she co-wrote with fellow New York Times authors Lisa Jackson and Beverly Barton. LILY DALE: BELIEVING (Walker Books, May 2008) is the second book in her new young adult paranormal suspense series, and will be followed by LILY DALE: CONNECTING (Walker Books, November 2008) and at least one more title through early 2009. The series has been optioned for television
Wendy continues to write romance and chick lit as Wendy Markham, whose latest titles include the Christmas time travel romance, IF ONLY IN MY DREAMS (Signet December 2007 reissue); the new installment in her bestselling chick lit series, SLIGHTLY SUBURBAN (Red Dress Ink, July 2008) and the light paranormal romance, THAT'S AMORE (Grand Central Publishing, August 2008), the latest installment in her Chickalini Family series.
Having won two RITA®, romance publishing's "Oscar", and twice been awarded the Washington Irving Prize for Fiction, Wendy was honored as one of Westchester County, New York's Millennial Authors in 2000. She was the 2007 recipient of the RWA-NYC Lifetime Achievement Golden Apple Award, and the 2008 recipient of RT BOOKreviews Magazine's Award for Career Achievement in Suspense. Her Wendy Markham novel, SLIGHTLY SINGLE, was selected as one of Waldenbooks' 100 Best Fiction titles of 2002. Her thriller, THE LAST TO KNOW, was nominated for an RT BOOKclub Reviewers' Choice Award, and five of her novels, DON'T SCREAM, THE LAST TO KNOW, MIKE, MIKE AND ME, HELLO, IT'S ME, and BRIDE NEEDS GROOM, were awarded a month's top pick review by that magazine. Her work has been translated into more than a dozen languages worldwide and a number of her titles have been selected as features for Mystery Guild, Literary Guild, Doubleday Book Club, Large Print Book Club, and Rhapsody Book Club.
Wendy grew up in a large, close-knit family in rural southwestern New York State and decided while in third grade she wanted to become an author. An English major at the State University of New York, she worked in two independent bookstores during college, then moved alone to New York City at 21 to pursue her dream. After stints as a book editor for a Manhattan publishing house and an account coordinator for a major advertising agency, she sold her first novel, the supernatural young adult thriller SUMMER LIGHTNING. Early in her writing career, she published in various genres including suspense, horror, historical and contemporary romance, television and movie tie-in, and biography. She also co-authored a mystery series with former New York City mayor Ed Koch and ghost-wrote for a number of bestselling authors and celebrities.
Wendy now lives in the New York City suburbs with her husband of seventeen years and their two children. Wendy is launching a new social networking website, www.WendyCorsiStaubCommunity.com, where readers can interact with her and one another — something no other author has done!
Interviews for Wendy Corsi Staub
Inside the NIGHTWATCHER trilogy with Wendy Corsi Staub
September 25, 2012
Books:
The Perfect Stranger, August 2014
Paperback
The Good Sister, September 2013
Paperback
All the Way Home, May 2013
e-Book
Shadowkiller, February 2013
Nightwatcher #3
Paperback
Sleepwalker, October 2012
Nightwatcher #2
Paperback
Nightwatcher, September 2012
Nightwatcher #1
Paperback
Hell To Pay, October 2011
Live to Tell # 3
Paperback
Scared To Death, January 2011
Mass Market Paperback
Live To Tell, March 2010
Mass Market Paperback
Lily Dale: Awakening, June 2009
Mass Market Paperback (reprint)
Lily Dale: Believing, June 2009
Mass Market Paperback (reprint)
Dead Before Dark, May 2009
Paperback
Lily Dale: Connecting, December 2008
Lily Dale #3
Hardcover
Lily Dale: Believing, May 2008
Sequel to Lily Dale: Awakening
Trade Size
Dying Breath, May 2008
Paperback
Kiss Her Goodbye, April 2008
Paperback (reprint)
Lily Dale: Awakening, September 2007
Hardcover
Don't Scream, April 2007
Paperback
All the Way Home, April 2007
Paperback (reprint)
Most Likely to Die, February 2007
Paperback
The Final Victim, March 2006
Paperback
The Last to Know, March 2006
Paperback (reprint)
Lullaby and Goodnight, June 2005
Paperback
She Loves Me Not, May 2005
Paperback (reprint)
Kim: The Party, April 2005
College Life 101 Series
Paperback (reprint)
Zara: The Roomate, November 2004
College Life 101 Series
Paperback (reprint)
Kiss Her Goodbye, June 2004
Paperback
Cameron: The Sorority, May 2004
College Life 101 Series
Paperback (reprint)
A Thoroughly Modern Princess, October 2003
Paperback
Dearly Beloved, August 2003
Paperback
Fade to Black, February 2002
Paperback (reprint)
In the Blink of an Eye, February 2002
Paperback
Charmed: Voodoo Moon, August 2000
Paperback (reprint)
All the Way Home, March 2000
Paperback
Murder On 34th Street, November 1998
Paperback