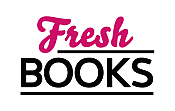 Read some great books in April...you'll be blooming!
Julia Quinn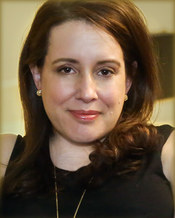 Blogging at Fresh Fiction
Review Spotlight | The Final Book in Julia Quinn's Smythe-Smith Quartet
February 28, 2015
The season of Julia Quinn's Read More...
Julia Quinn started writing her first book one month after finishing college and has been tapping away at her keyboard ever since. The author of many novels for Avon Books, she is a graduate of Harvard and Radcliffe Colleges and currently lives in the Pacific Northwest with her family.
Series
Smythe-Smith Quartet | The Bridgerton Family | Two Dukes Of Wyndham | Ladies Most...
Books:
The Other Miss Bridgerton, June 2018
Mass Market Paperback
The Girl With The Make-Believe Husband, June 2017
Bridgerton Prequel #2
Mass Market Paperback
On the Way to the Wedding, May 2017
Mass Market Paperback (reprint)
Four Weddings and a Sixpence, January 2017
Mass Market Paperback
Because of Miss Bridgerton, April 2016
Bridgerton
Paperback
The Secrets of Sir Richard Kenworthy, February 2015
Smythe-Smith Quartet #4
Paperback
The Sum Of All Kisses, November 2013
Smythe-Smith Quartet #3
Paperback
The Bridgertons: Happily Ever After, April 2013
Bridgertons #9
Trade Size
The Lady Most Willing, January 2013
Ladies Most...
Paperback
A Night Like This, June 2012
Smythe-Smith Quartet #2
Paperback
Just Like Heaven, June 2011
Smythe-Smith Quartet #1
Paperback
The Lady Most Likely..., January 2011
Ladies Most...
Mass Market Paperback
Ten Things I Love About You, June 2010
Mass Market Paperback
What Happens In London, July 2009
Mass Market Paperback
Mr. Cavendish, I Presume, October 2008
Two Dukes Of Wyndham #2
Paperback
The Lost Duke of Wyndham, June 2008
Two Dukes Of Wyndham #1
Paperback
The Secret Diaries of Miss Miranda Cheever, July 2007
Paperback
On the Way to the Wedding, July 2006
Bridgertons #8
Paperback
How To Marry A Marquis, August 2005
Paperback (reprint)
It's In His Kiss, July 2005
Bridgertons #7
Paperback
Scottish Brides, May 2005
Paperback (reprint)
Brighter Than the Sun, July 2004
Paperback (reprint)
Minx, July 2004
Paperback (reprint)
When He Was Wicked, July 2004
Bridgertons #6
Paperback
Lady Whistledown Strikes Back, April 2004
Paperback
Everything and the Moon, September 2003
Paperback (reprint)
Splendid, September 2003
Paperback (reprint)
Where's My Hero?, September 2003
Paperback
To Sir Phillip, With Love, July 2003
Bridgerton Family #5
Paperback
The Further Observations of Lady Whistledown, February 2003
Paperback
To Catch an Heiress, August 2002
Paperback (reprint)
Dancing at Midnight, August 2002
Paperback (reprint)
Romancing Mister Bridgerton, July 2002
Bridgerton Family #4
Paperback
An Offer from a Gentleman, July 2001
Bridgerton Family #3
Paperback
The Viscount Who Loved Me, December 2000
Bridgerton Family #2
Paperback
The Duke and I, January 2000
Bridgerton #1
Paperback (reprint)

Videos