Judith Viorst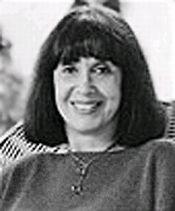 Judith Viorst is the author of eight collections of poetry and five books of prose, including the bestseller Necessary Losses and her comic novel, Murdering Mr. Monti.
In Necessary Losses, she explored how our lives are shaped the various losses we experience -- from the loss of our mothers' sheltering arms, to the loss of our impossible expectations, to the loss of options and muscle tone as we age, to the loss of loved ones in and out of season.
Now, in Imperfect Control, she shows us how our sense of self and all our important relationships are colored by our struggles over control; over wanting it and taking it, loving it and fearing it, and figuring out when the time has come to surrender it.
Viorst has also written twelve children's books, among them the classic Alexander and the Terrible, Horrible, No Good, Very Bad Day.
A graduate of the Washington Psychoanalytic Institute, she is the recipient of various awards for her journalism and psychological writings.
She lives in Washington, D.C., with her husband, political writer Milton Viorst. They have three sons.
Series
Books:
Alexander and the Wonderful, Marvelous, Excellent, Terrific Ninety Days, November 2007
Hardcover
I'm Too Young To Be Seventy: And Other Delusions, September 2005
Hardcover