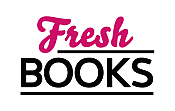 Celebrate July with great reading including...
Registered users enter contests easily with one-click.
Log in or register now!
Congratulations! You're entered for
Virtual Vacation Giveaway!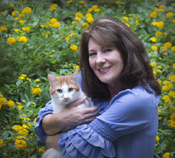 You have been entered for this contest. Check back next month for a
list of winners
.
Be sure to drop by LINK for additional information on books and news.
Books by Diane Kelly:
Death, Taxes, and a Shotgun Wedding, November 2017
Mass Market Paperback
Enforcing the Paw, July 2017
Paw Enforcement #6
Mass Market Paperback
Death, Taxes, and Sweet Potato Fries, February 2017
Tara Holloway #11
Mass Market Paperback
Above the Paw, December 2016
Paw Enforcement #5
Mass Market Paperback
Death, Taxes, and a Satin Garter, August 2016
Tara Holloway #10
Mass Market Paperback
Against the Paw, May 2016
Paw Enforcement #4
Mass Market Paperback
Death, Taxes, And A Chocolate Cannoli, October 2015
Tara Holloway #9
Paperback
Laying Down the Paw, August 2015
Paw Enforcement #3
Mass Market Paperback
Death, Taxes, and Cheap Sunglasses, March 2015
Tara Holloway #8
Paperback
Paw and Order, January 2015
Paw Enforcement #2
Mass Market Paperback
Death, Taxes, and Silver Spurs, August 2014
Tara Holloway #7
Paperback
Paw Enforcement, June 2014
Paw Enforcement #1
Paperback
Five Gold Smuggling Rings, December 2013
12 Days of Christmas
e-Book
Death, Taxes, and Mistletoe Mayhem, November 2013
e-Book
Death, Taxes, and Green Tea Ice Cream, October 2013
Tara Holloway Series #6
Paperback
Death, Taxes, and Hot Pink Leg Warmers, June 2013
Death & Taxes #5
Paperback
Death, Taxes, and Peach Sangria, February 2013
Tara Holloway Death and Taxes Series #4
Mass Market Paperback
Love, Luck, And Little Green Men, February 2013
Paperback
Death, Taxes, and a Sequined Clutch, November 2012
A Tara Holloway Novella
e-Book
Death, Taxes, and Extra-Hold Hairspray, July 2012
Death and Taxes #3
Mass Market Paperback
Death, Taxes, And A Skinny No-Whip Latte, March 2012
Death and Taxes #2
Mass Market Paperback
Death, Taxes, and a French Manicure, November 2011
Death and Taxes #1
Mass Market Paperback

Don't Miss Signing up for the rest of July's Contests