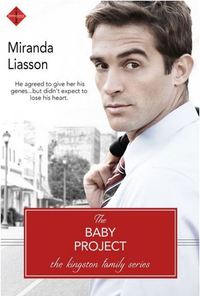 It's March and award winning author Miranda Liasson offers one lucky US reader a chance to win autographed paperback copies of all three books in her The Kingston Family series. The prizes are HEART AND SOLE, A MAN OF HONOR and THE BABY PROJECT. Enter now below!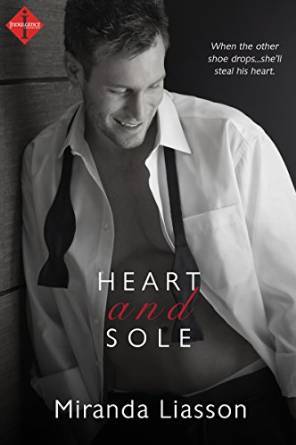 This weekend, treat yourself to an all-new romance from Indulgence...
Getting even.
One step at a time...
Maddie Kingston just walked away from everything in order to take over her family's struggling shoe business. And she's in some serious trouble. The majority of the company's shares have been bought out by none other than Maddie's ex-boyfriend, self-made billionaire Nick Holter. Now Maddie needs his help...even if it means buying Nick from a charity bachelor auction.
After the Kingstons destroyed his grandfather's career, Nick vowed to take over their company. He's inches from victory when he finds himself bought and paid for...by his sexy ex-girlfriend who's hell-bent on saving her family's company. Between their families' feud and their own unfinished business, tempers - and emotions - run hot. Too hot.
Because kissing with the enemy is a guaranteed shoe-in for trouble...
Romance Contemporary Entangled Indulgence, On Sale: July 14, 2015, Paperback / e-Book, ISBN: 9781633751873 / eISBN: 9781633751873

An old family feud can't stand in the way of love.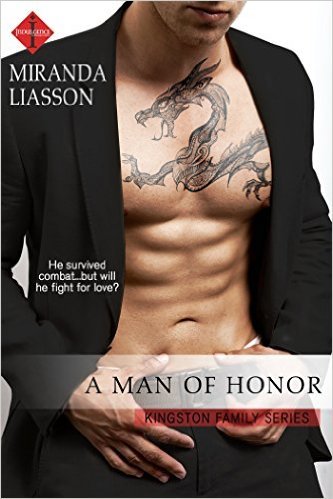 He survived combat…but will he fight for love?
Former Army Captain and venture capitalist Preston Guthrie has always had a thing for Cat Kingston, but he never felt like he could date his best friend's sister. Plus, he's a wrong-side-of-the-tracks guy and she's a white-picket- fence kind of woman.
Yet when they met again just before he was deployed, sparks flew. A fire ignited. And the heat was hot. For the first time, he thought a relationship with her might be possible…until an injury in the war changed everything…
Journalist Cat Kingston had a rough couple of years, surviving a broken engagement and the loss of her job. But connecting with Preston last fall seemed right. They shared steamy Skype sessions while he was overseas—until he was wounded, and cut her off without explanation. Now he's back in town to be the Best Man for her sister's wedding…and she wants answers.
Preston's struggling with a leg wound, but the war scarred him on the inside, too. When Cat pays him a surprise visit and her brother catches them in a compromising position, Preston tells him they're dating. He's not sure how he can spend the entire wedding week fake-dating her when the chemistry between them feels anything but…
Romance Contemporary [Entangled Indulgence, On Sale: June 20, 2016, Paperback / e-Book, ISBN: 9781682812099 / eISBN: 9781633756632]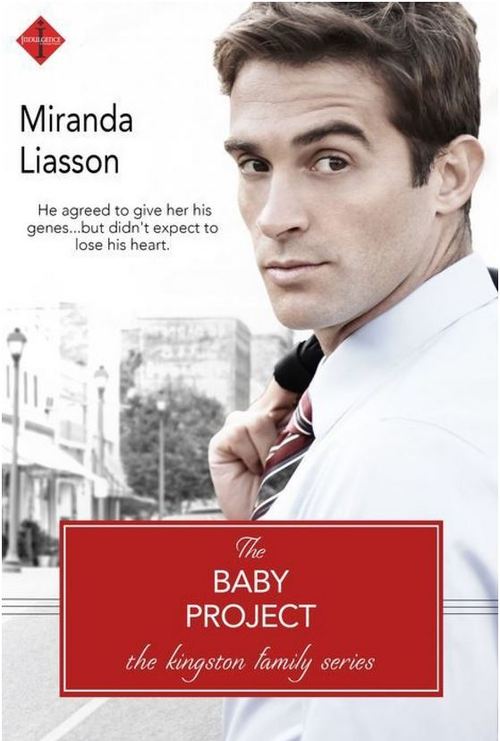 Liz Kingston spends her life delivering babies and longs for one of her own. All she needs is someone with fabulous genetic material. Who better to ask than her sexy ex- fling, who has no interest in ever settling down or being a father.
International correspondent Grant Wilbanks loves danger and travelling the world. But nothing in all this Brit's experience could have prepared him for the way a torrid affair with Liz makes him feel. When she asks for his assistance, he figures he can help her out with a simple donation. No strings, no emotions, just…test-tube science.
But this simple favor gives them both more than they ever bargained for. Grant agrees to her terms, but stepping away gets harder and harder because the more time they spend together, the more he finds himself falling…and losing the battle to safeguard his heart.
Each book in the Kingston Family series is a standalone story that can be enjoyed out of order. Series Order: Book #1 Heart and Sole Book #2 A Man of Honor Book #3 The Baby Project
Romance Contemporary [Entangled Indulgence, On Sale: September 4, 2017, Paperback / e-Book, ISBN: 9781974585243 / eISBN: 9781640632004]
Contest ends: March 31, 2018