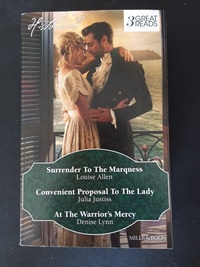 In the spirit of giving, this month Julia is offering two readers a copy of a three-in-one volume featuring not just her third Hadley's Hellions novel, CONVENIENT PROPOSAL TO THE LADY, but also Louise Allen's SURRENDER TO THE MARQUESS and Denise Lynn's AT THE WARRIOR'S MERCY.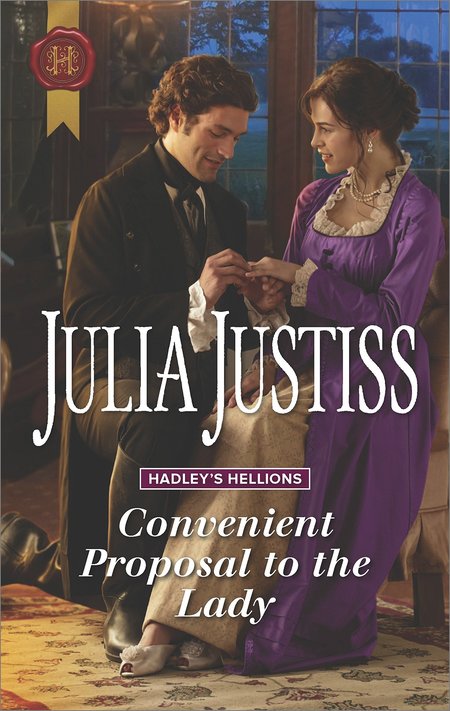 "Duty can also be pleasure, Lady Alyssa…"
When politician Benedict Tawny set out to save Lady Alyssa from a nefarious plot, he never expected to find himself trapped in a compromising situation with the alluring lady! Now duty demands he propose…and claim her as his bride!
Tainted by his illegitimacy, Ben knows he can't give Alyssa the life of luxury she deserves. But if he can convince her to succumb to the undeniable heat between them, their convenient marriage might just lead to the love of a lifetime!
Romance Historical Harlequin Historical Romance, On Sale: February 21, 2017, Paperback / e-Book, ISBN: 9780373299218 / eISBN: 9781488021190
The Herriard Family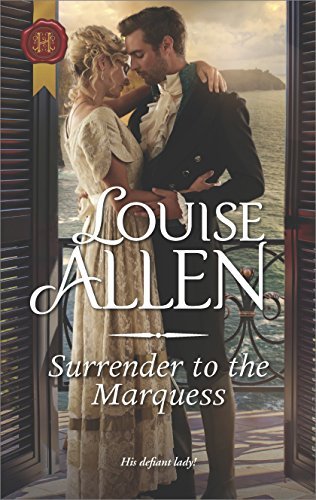 A battle of wills!
When Lady Sara Herriard's husband dies in a duel, she turns her back on the vagaries of the ton. From now on, she will live as she pleases. She won't change for anyone— certainly not for the infuriating Lucian Avery, Marquess of Cannock!
Lucian must help his sister recover from a disastrous elopement and reluctantly enlists Lady Sara's help. She couldn't be further from the conventional, obedient wife he's expected to marry, but soon all he craves is for her to surrender—and join him in his bed!
Romance Historical Harlequin Historical, On Sale: March 1, 2017, e-Book, ISBN: 9780263925630 / eISBN: 9780263925630
Warehaven Warriors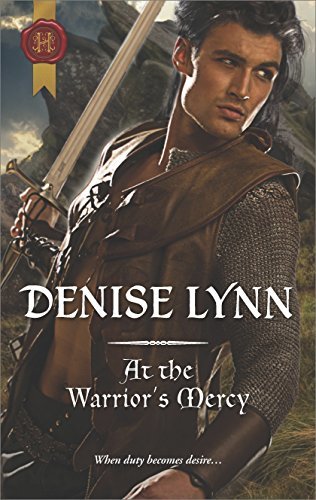 Married—by order of the king!
Deceived and alone, Beatrice of Warehaven is forced to flee—straight into the powerful arms of feared warrior Gregor of Roul. He escorts her home, though not before a kiss ignites true passion between them.
If Gregor is to gain his freedom, he must obey one last royal order—overthrow Warehaven and marry Beatrice. His betrayal will earn Beatrice's hatred, but Gregor is prepared to go into battle with this stubborn beauty—and finish what he started with his innocent bride!
Romance Historical Harlequin Historical, On Sale: March 1, 2017, e-Book, ISBN: 9780263925678 / eISBN: 9780263925678
Contest ends: January 6, 2018