With Julia Justiss scrambling to complete the first in a set of TEXAS CHRISTMAS stories, and then needing to scramble to finish the first of the new Scandal Sisters Regencies, it seemed only right that this month, she give away a set of "first books in a series." So, two lucky entrants will each receive a copy of THE RAKE TO RUIN HER, first of the Ransleigh Rogue series, and FORBIDDEN NIGHTS WITH THE VISCOUNT, first of the Hadley's Hellions series. (And now back writing toward that previously-scheduled deadline!) Readers should enter below.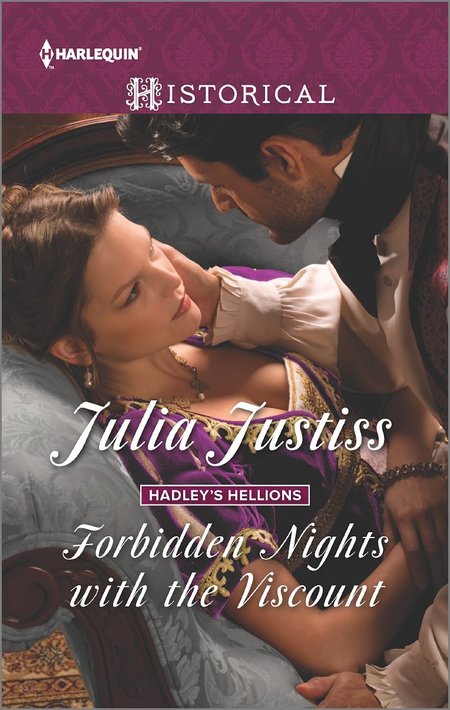 Leader of Hadley's Hellions, a group of outsiders who bond together at Oxford vowing to reform Society, Giles Hadley wants nothing to do with the earl, his father who banished him, or his stepbrother George, who is the bane of his existence. But he's curious about the woman rumor says George is to marry, daughter and political hostess of prominent Tory Lord Witlow.
For her part, Lady Maggie finds angry rebel Giles far more fascinating than George—so fascinating, that though she has no intention of risking her heart after losing her beloved husband, she might just be tempted into an affair…
Romance Historical Harlequin Historical Romance, On Sale: April 1, 2016, Paperback / e-Book, ISBN: 9780373298761 / eISBN: 9781488004032

A fascinating Regency romance with an edge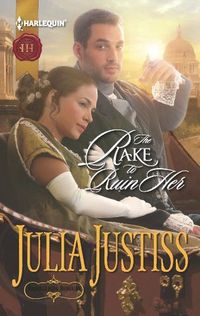 When a lady wants to be ruined, only a rake will do- -a Ransleigh Rogue!
Known as "Magnificent Max," diplomat Max Ransleigh was famed for his lethal charm until a political betrayal left him exiled from government and his reputation in tatters. He seems a very unlikely savior for a well–bred young lady.
Except that Miss Caroline Denby doesn't want to be saved...she wants to be ruined! To Caroline, getting married is tantamount to a death sentence, and meeting the rakish Max at a house party seems the answer to her prayers... Surely this rogue won't hesitate to put his bad reputation to good use?
Romance Historical Harlequin Historical Romance, On Sale: February 19, 2013, Mass Market Paperback / e-Book, ISBN: 9780373297290

A most definitely swoonworthy romance!

Contest ends: October 31, 2017