Mother's Day holds a special place in Julia's heart, as she remembers the flowers and pictures drawn for her mom as she was growing up, and the hand-made paper boxes and cards made for her by her own children during their growing-up years. So who can resist a hero who's prepared to go to great lengths to protect his mother?

In FORBIDDEN NIGHTS WITH THE VISCOUNT, Giles Hadley has ignored his heritage and bitterly resented his father for divorcing and impoverishing his mother. In CONVENIENT PROPOSAL TO THE LADY, Ben Tawny goes far out of his way to try to help a woman he's never met avoid his mother's fate—being seduced and abandoned by a rascal. What better reward for two such heroes, than to finally arrive at Happily Ever After with the lady who's just right for them?


In honor of Mother's Day, two winners will receive a copy of each of these books. To enter, please answer the question below. Entries without an answer will be disqualified.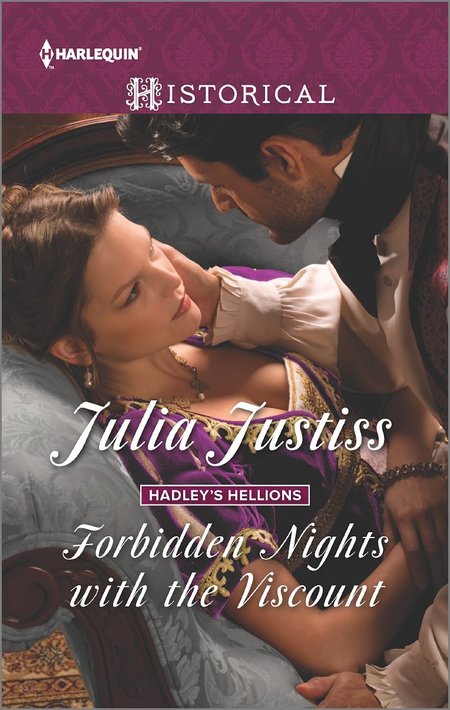 Leader of Hadley's Hellions, a group of outsiders who bond together at Oxford vowing to reform Society, Giles Hadley wants nothing to do with the earl, his father who banished him, or his stepbrother George, who is the bane of his existence. But he's curious about the woman rumor says George is to marry, daughter and political hostess of prominent Tory Lord Witlow.
For her part, Lady Maggie finds angry rebel Giles far more fascinating than George—so fascinating, that though she has no intention of risking her heart after losing her beloved husband, she might just be tempted into an affair…
Romance Historical [Harlequin Historical Romance, On Sale: April 1, 2016, Paperback / e-Book, ISBN: 9780373298761 / eISBN: 9781488004032]

A fascinating Regency romance with an edge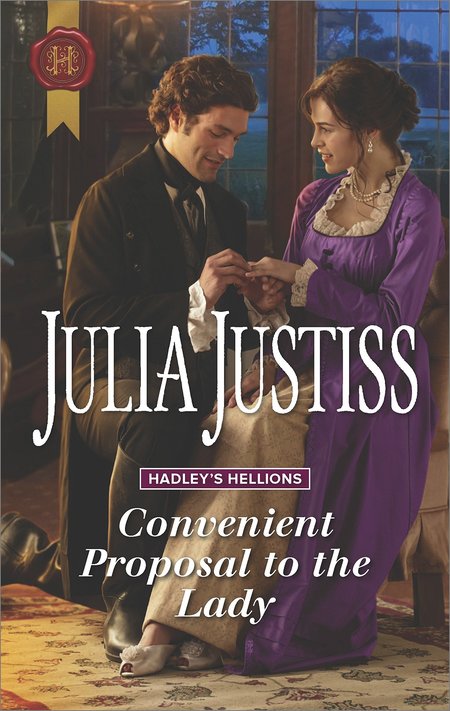 "Duty can also be pleasure, Lady Alyssa…"
When politician Benedict Tawny set out to save Lady Alyssa from a nefarious plot, he never expected to find himself trapped in a compromising situation with the alluring lady! Now duty demands he propose…and claim her as his bride!
Tainted by his illegitimacy, Ben knows he can't give Alyssa the life of luxury she deserves. But if he can convince her to succumb to the undeniable heat between them, their convenient marriage might just lead to the love of a lifetime!
Romance Historical [Harlequin Historical Romance, On Sale: February 21, 2017, Paperback / e-Book, ISBN: 9780373299218 / eISBN: 9781488021190]
Contest ends: May 31, 2017