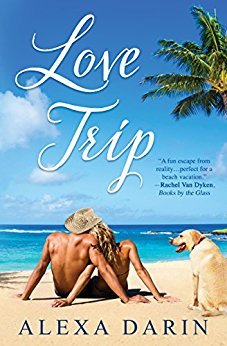 Taylor Grant thinks she has life all figured out. But when her longtime boyfriend says goodbye via a few scribbled words on the back of a coffeehouse napkin, she begins to doubt everything she ever knew about love and relationships. What she needs now is to get far, far away from the man who broke her heart.
Texas cowboy, Cole McKenzie, finds his wife in the arms of another man after a rodeo ride that nearly kills him. Now, all he wants is a fresh start... somewhere where he isn't reminded of the past. The Caribbean island of St. John seems the perfect place...until he runs into city- gal Taylor Grant.
Taylor isn't ready for a new love. Cole has a secret he isn't ready to share. Will Taylor and Cole find themselves not only drawn to each another, but also falling in love...or will Cole's secret end their Love Trip forever?
Previously published as LIVE A LITTLE, LOVE A LOT. This edition has been substantially updated.