The Cantati Chronicles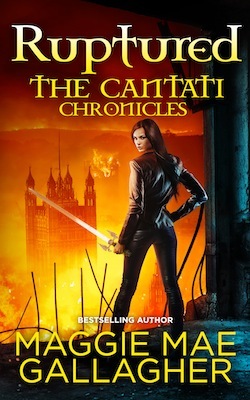 A Cantati Chronicles Prequel Novella
It has been eighty-three years since the walls between Earth and Infernus fell, and now our world stands upon the razorís edge of extinction. Demon platoons are marching upon us. My home, one of humanityís last bastions of existence, is under siege.
My name is Alana Devereaux. I am the resident demon detector of Cantati Forces and Platoon Commander. My job is to hunt down the vermin unleashed upon my world, and I love it. I live for the day I can kick every last demonís ass out of this world. Except as enemy forces reign down terror upon us, the Densare Council sentences me to a fate worse than death.
Romance Paranormal | Fantasy Urban [Self Published, On Sale: September 16, 2014, e-Book, / ]
The Cantati Chronicles #1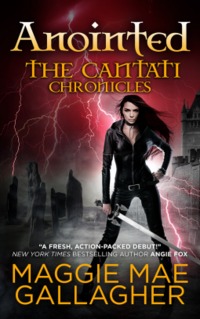 My name is Alana Devereaux. I enjoy the simple things in life, walks in the park, sky gazing, and ripping a demon's heart out though its chest. I am a demon slayer, the last of my kind, and I have been sent back through time to save your world.
How am I doing so far?
My time travel went haywire, all the signs I needed to stop the prophecy have passed, and the only way I can save my world is by keeping yours from ending. Then there's Gaelen, most days I want to deck him. He hides his true motives and if it was not for the intel he had, I would be rid of him.
Any day in my life without a demon attack is a good day; I haven't had a whole lot of those lately. The only problem is, if I donít stop the Mutari, this world will burn.
Fantasy Urban [Author Self-Published, On Sale: February 25, 2014, e-Book, ISBN: 2940149562770 / ]