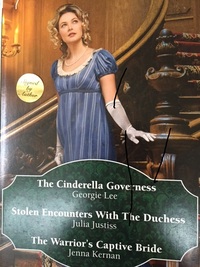 Author Julia Justiss offers this fab contest in January. One reader can win an anthology of three romances. They are: THE CINDERELLA GOVERNESS by Georgie Lee, STOLEN ENCOUNTERS WITH THE DUCHESS by Julia Justiss and THE WARRIOR'S CAPTIVE BRIDE by Jenna Kernan. This is a great chance to get all three stories. Enter below!
Once upon a time…
Joanna Radcliff has always dreamed of the day when she'd become a governess and finally be part of a proper family. Except, instead of a warm welcome, she's given a frosty reception by her employers—and her charges! The only person who pays her any attention is the dashing Major Preston…
Despite their stolen conversations and tantalizing glances in the ballroom, Luke and Joanna know that their stations in life are just too different. But when this Cinderella governess's life is transformed and their roles are reversed, will they risk everything to be together?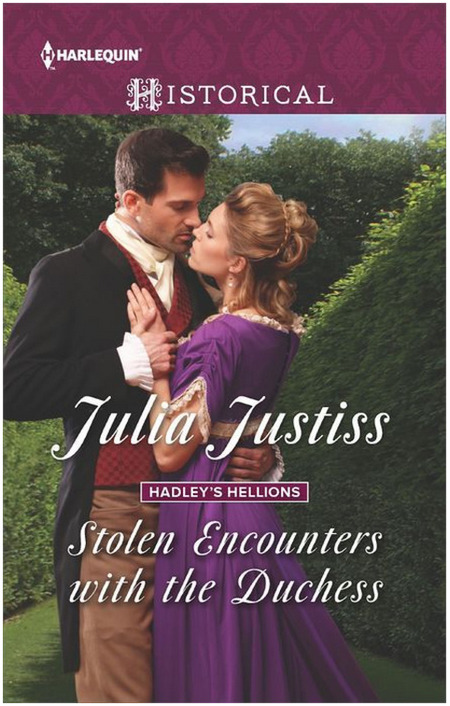 She would rather burn in his presence than pine in his absence
Faith Wellingford Evers, Duchess of Ashedon, is tired of society's endless gossiping about her failings and her late husband's infidelities. Seeking escape one night, she's attacked by ruffians, but is saved by an unlikely figure from her past!
Having risen from penniless orphan to Member of Parliament, David Tanner Smith is no longer the quiet boy Faith once knew. With the first spine-tingling kiss, their old friendship is transformed. And in its place is an explosive mix of illicit encounters and forbidden desire…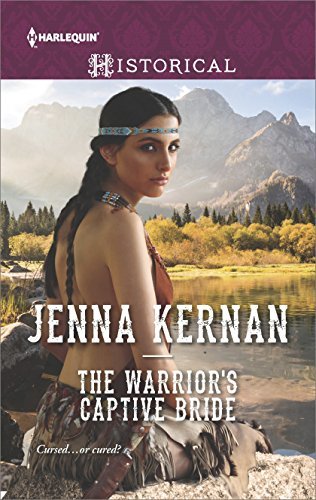 His wife for two moons…?
Plagued by a mysterious sickness, Crow warrior Night Storm captures the witch he believes cursed him. But his anticipated revenge dissolves when he realizes that beautiful Skylark might be the only one who can provide a cure…
Skylark agrees to pose as Night Storm's wife so she can find a way to heal him. But when an unexpected desire flares, Sky's mission changes and she'll do everything in her power to find a way to make their arrangement last a lifetime!
Romance Historical [Harlequin, On Sale: August 23, 2016, e-Book, ISBN: 9780373298952 / ]
Contest ends: January 31, 2017